Hey y'all – here's my first breakfast in bed post of the year! Starting off with a creative kick for Joie de Vivre, I wanted to bring you a different kind of breakfast in bed recipe today – Banh Mi Breakfast Sandwiches. I got my inspiration from the Phoenix Hotel in San Francisco – this hip hotel has a rock and roll soul and is smack in the middle of several SF neighbors that meld cuisines and cultures.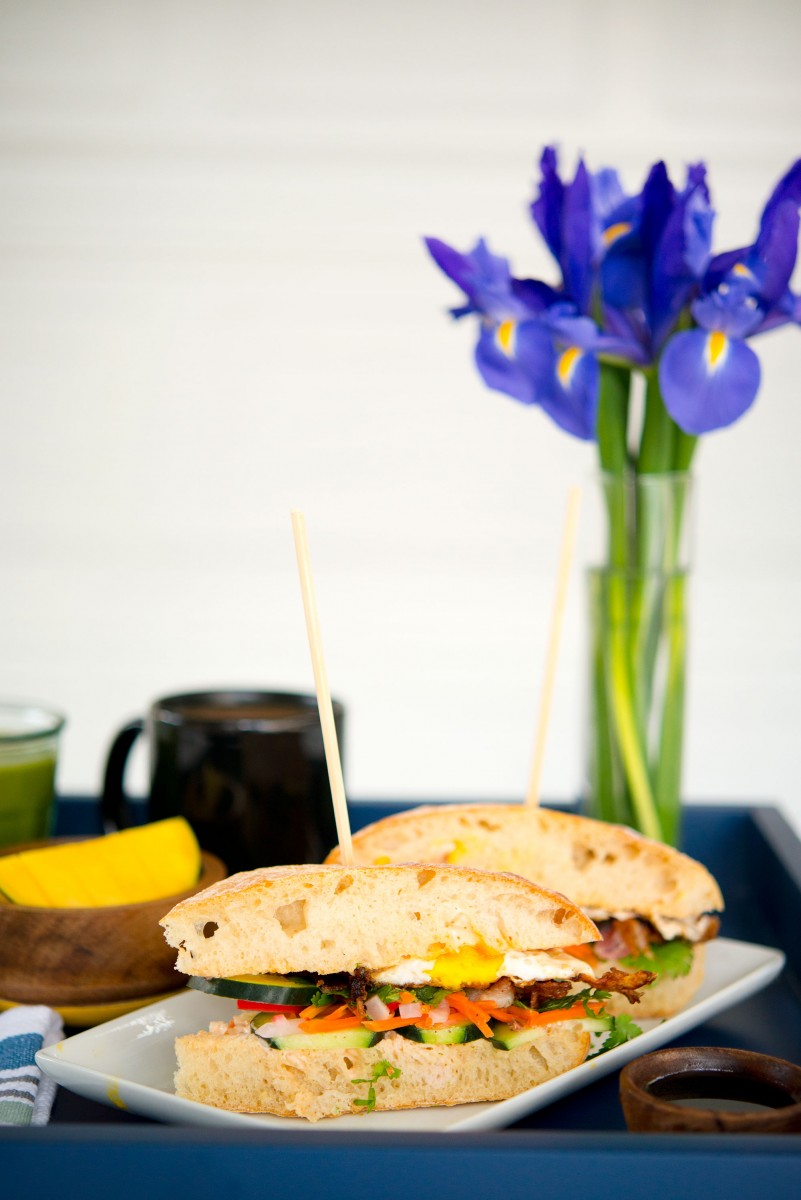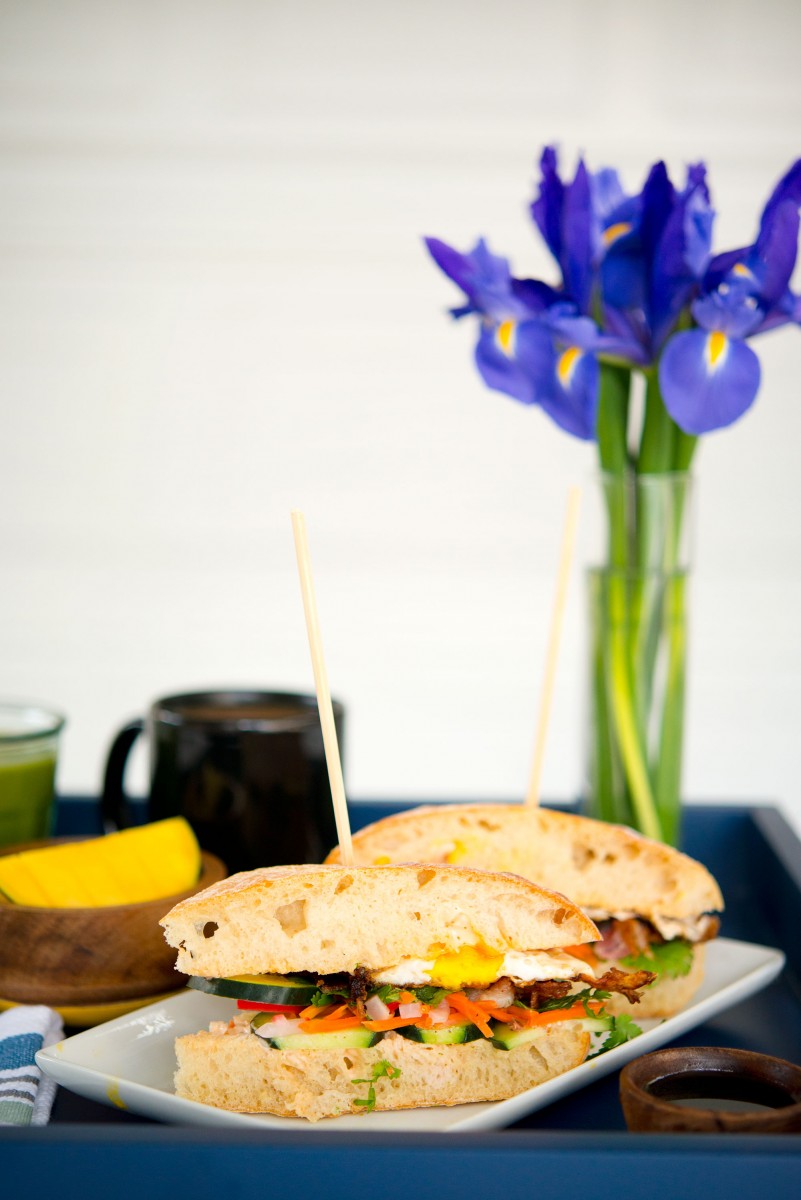 For such a rad hotel, I wanted to create a rad breakfast with a nod to the neighboring Vietnamese community, so this Banh Mi Breakfast Sandwich was born. With pickled carrots and radishes, crispy bacon, sunny side up eggs, and a base of sriracha ketchup with a kick, this is the perfect way to start your day, whether you're headed to the studio or the streets of SF for the day.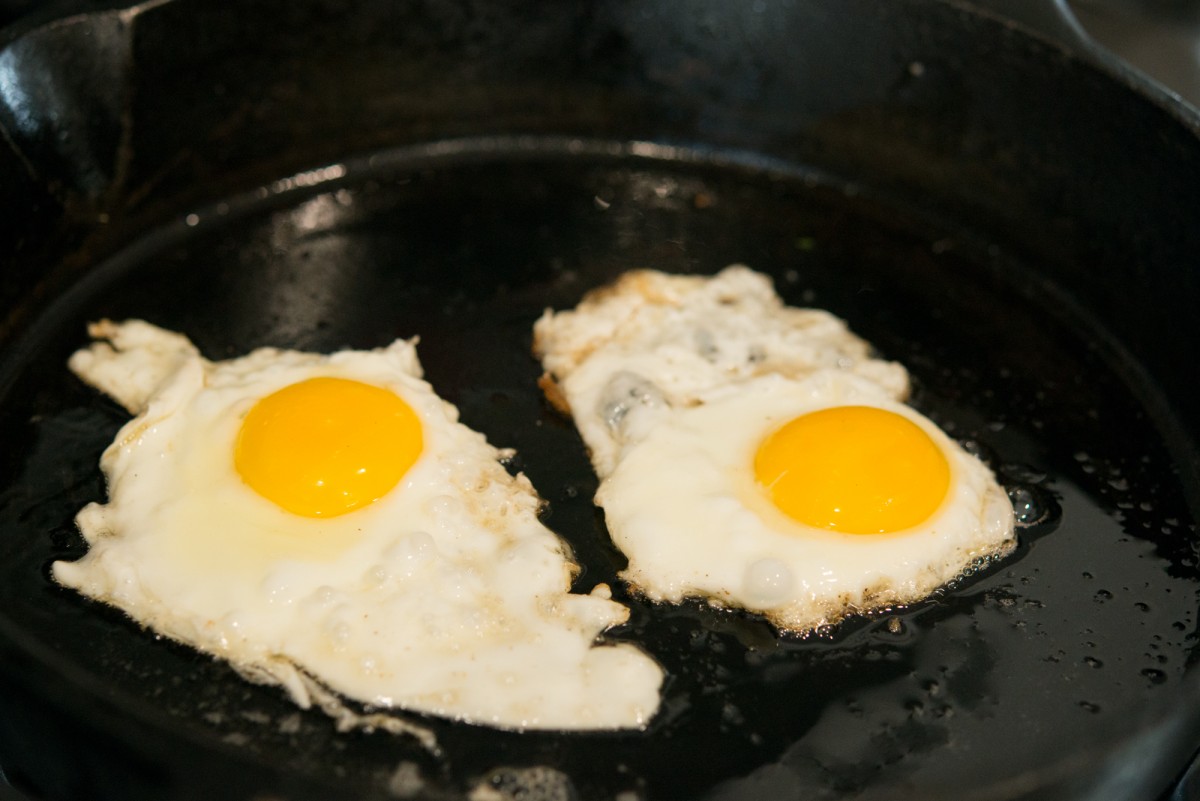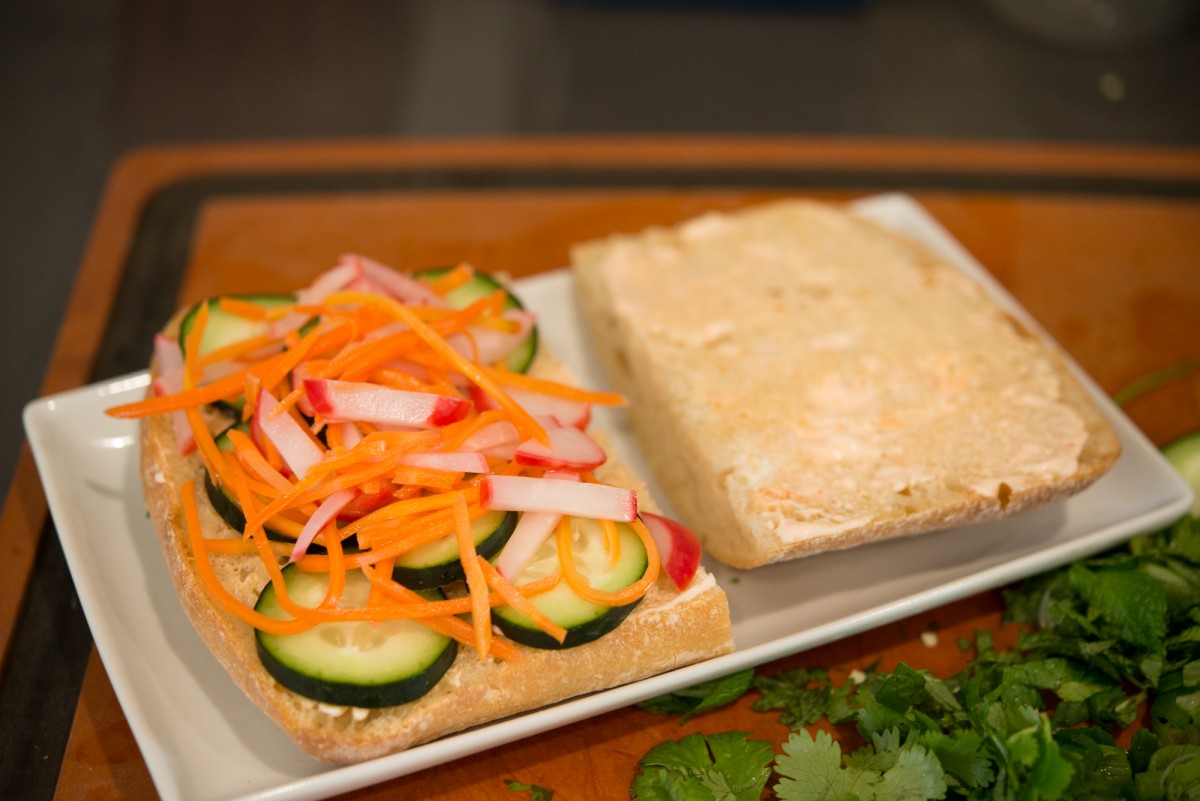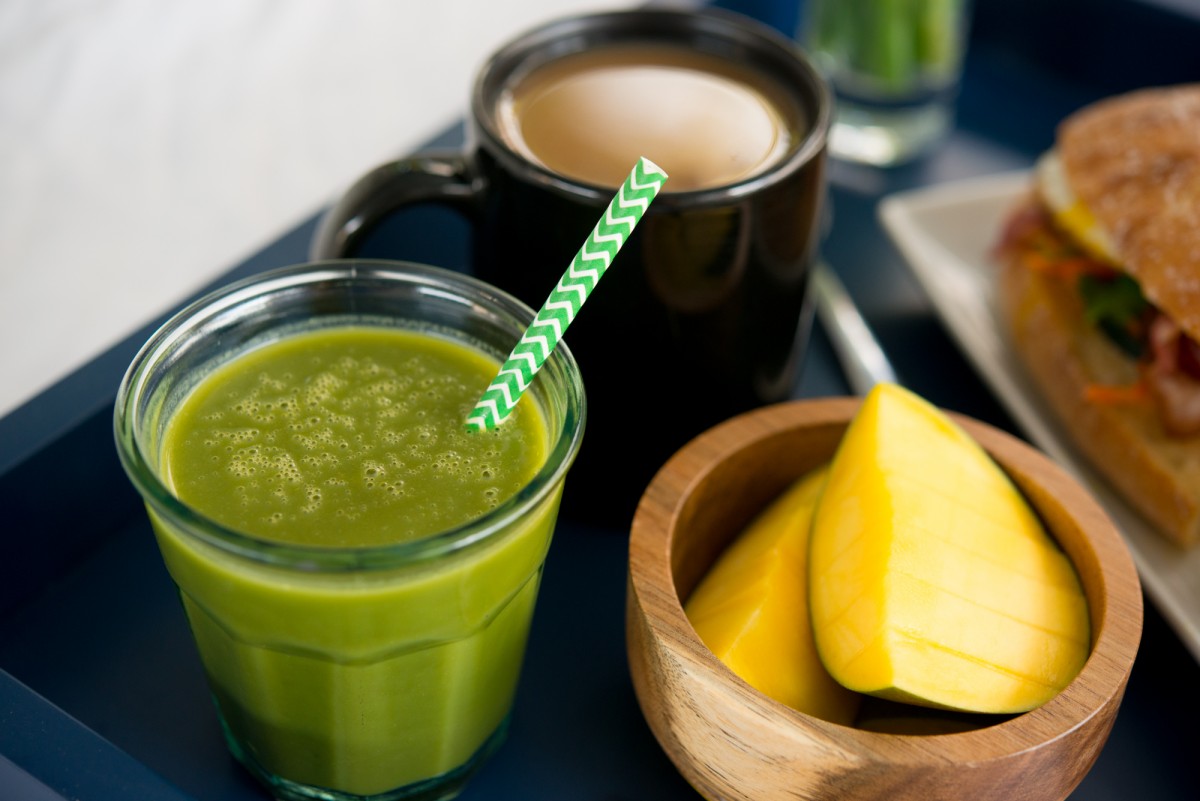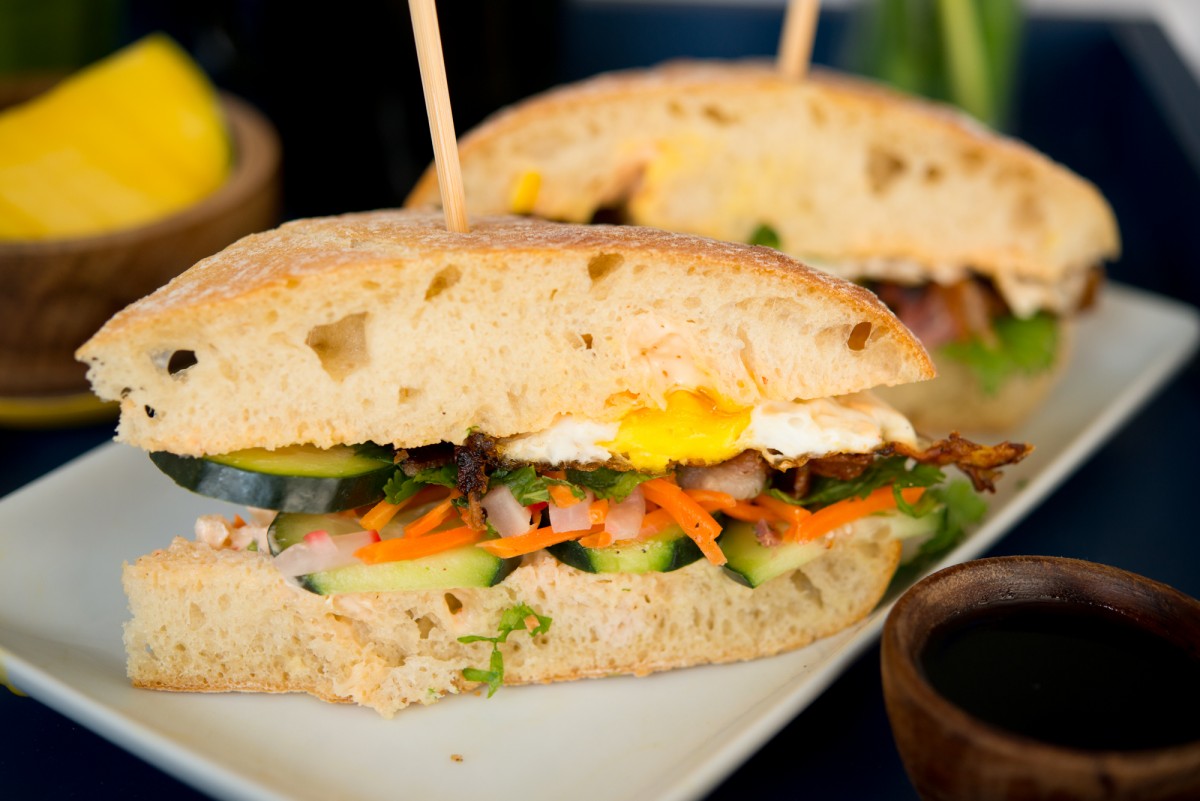 I served this sandwich with green juice, coffee, and some fresh mango – any fruit will do that's in season to give a sweet balance to this slightly spicy and savory sandwich! For the full recipe, head over to Joie de Vivre's blog, here!
[addtoany]
Yum