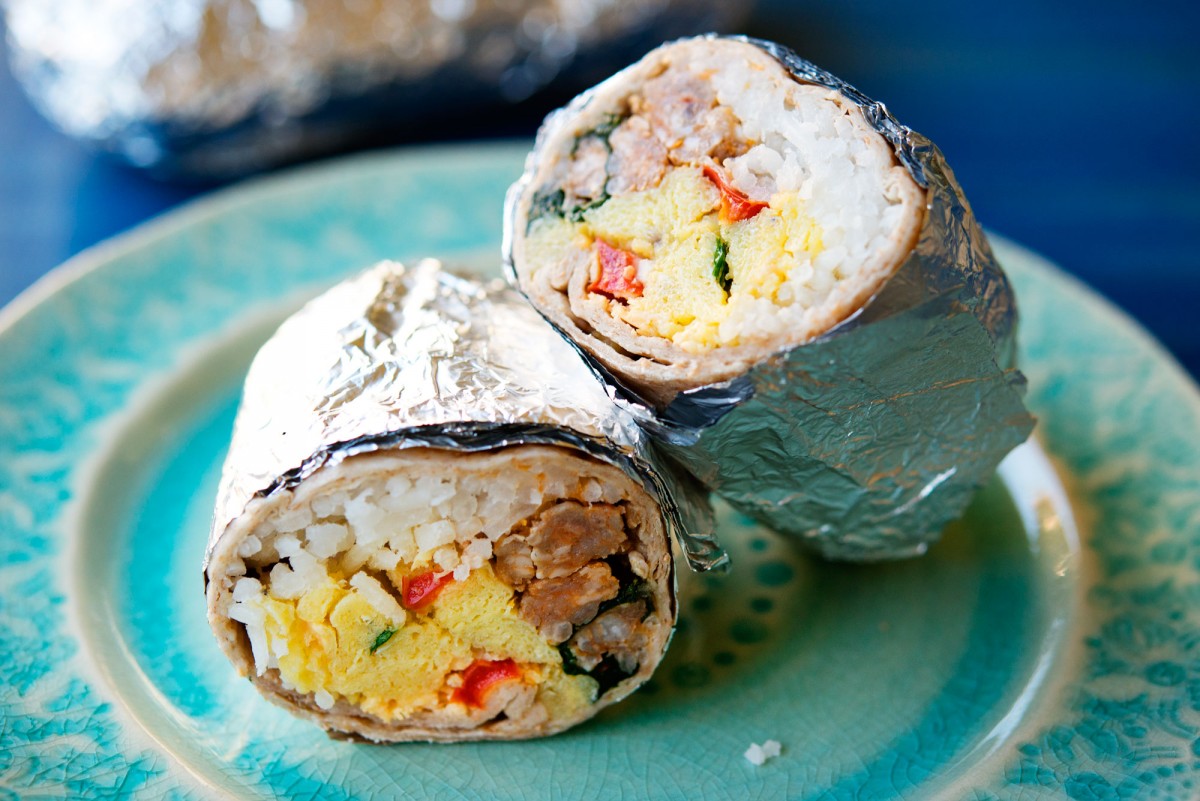 Around these parts, we LOVE breakfast. LOVE IT. We don't always have time for it on the weekdays, succumbing to breakfast of yogurt and bran cereal, but if we had it our way (and didn't have to worry about our waistlines) we'd have breakfast sandwiches of egg & cheese on a toasted hard roll everyday. Add to that the fact that three seasons a year I coach soccer in Pasadena, running out the door six days a week instead of five, and I barely have time for a leisurely eggs & toast with avocado breakfast.
So when we came up with an easy, portable breakfast burritos that combine all the things we love into a freezable, delicious, filling breakfast? SOLD. Now, burritos can be very personal, so here's what we did, and feel free to switch it up as you feel in your hearts. We used rice, spicy sausage, scrambled eggs, red peppers, onion, and spinach.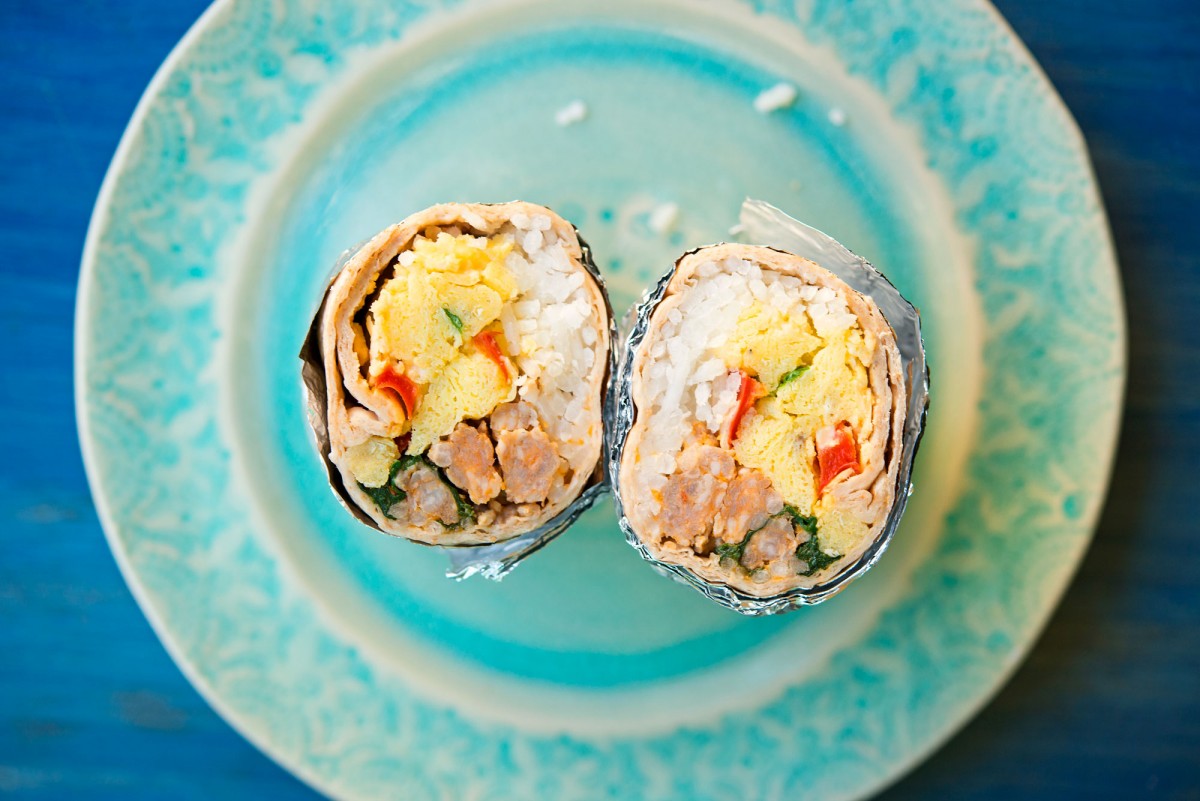 Ingredients:
1 cup rice, cooked according to the package directions
1 lb sausage, your choice
12 eggs, scrambled
1-2 red peppers, chopped
1 onion, chopped (your choice of color)
1 bag/bundle of spinach
tortillas of your choice
s/p
1/2 to 1 cup cheese, grated (optional)
Basically, think of it like this: cook your rice, cook your sausage, saute your pepper and onions, add your eggs to scramble, then turn off heat and add your spinach until it wilts, and grated cheese if you feel like it. Now, take a little rice and a little mixture, stick in the center of a tortilla, and roll up. Then, wrap each one in tinfoil, and refrigerate or freeze (or take to a brunch, or eat. Whatever you feel.) This recipe should make enough for 6-8 burritos, depending on the size of your tortillas and how much you stuff them.
Bring one to work every morning, heat, and feel happy down to your toes.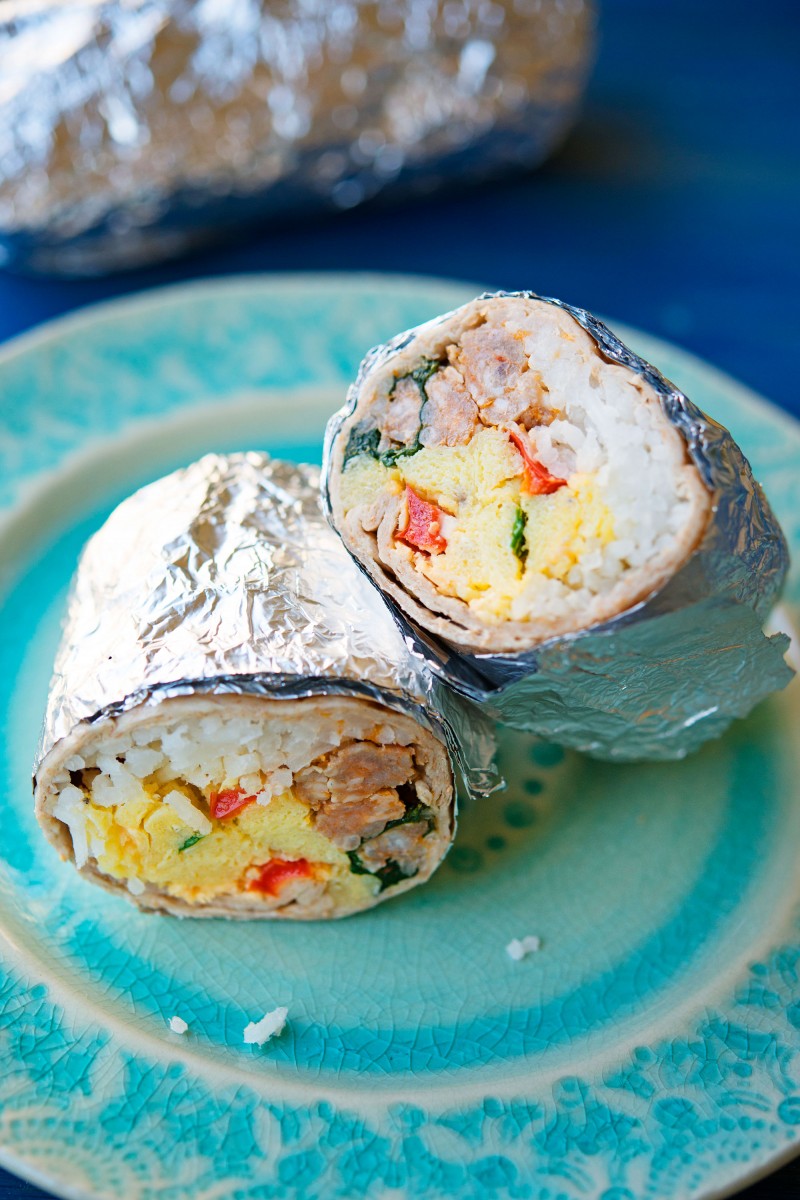 Happy weekend, y'all! Hope that you're having big, delicious breakfasts all this weekend!
Yum