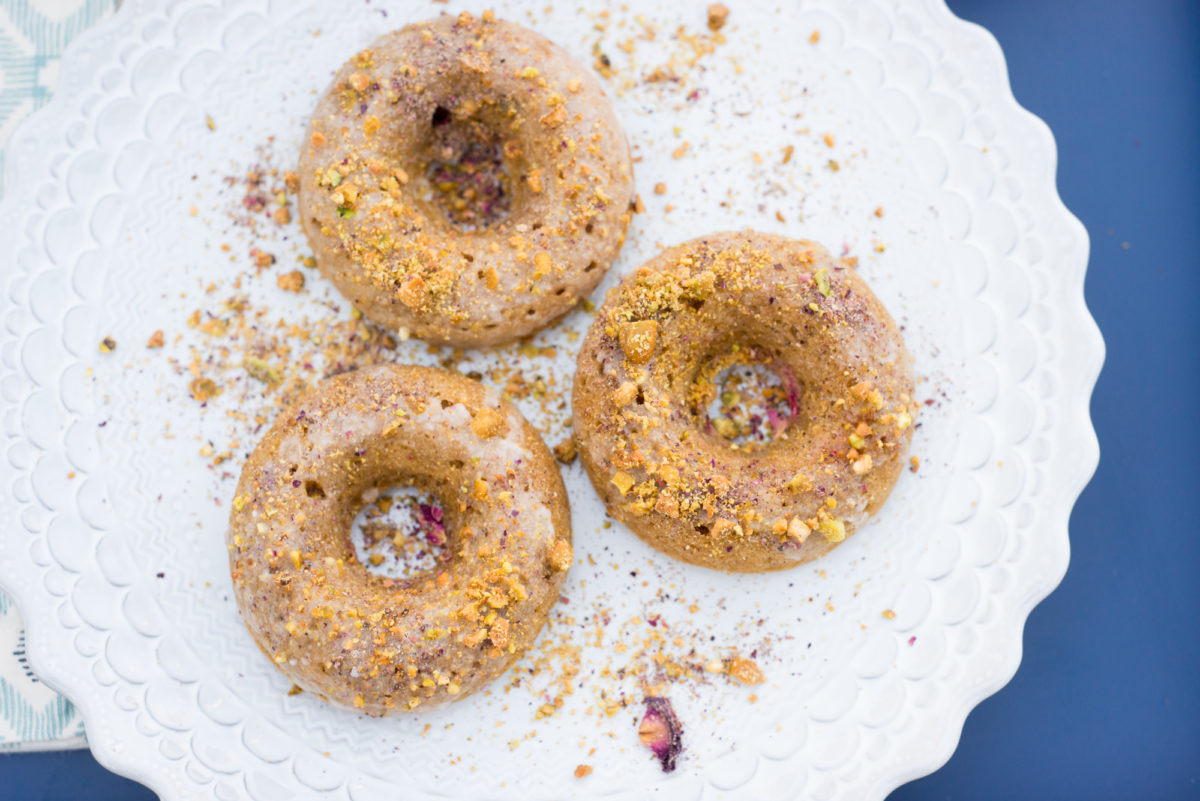 Hi y'all – I've got another great breakfast recipe for you. The Talbott Hotel hits close to home because it's in Chicago, which happens to be where my immediate family lives. This hotel is Downtown and is the perfect home base for a trip to the Windy City, whether you're there to shop, sunbathe by the lake, or sightsee!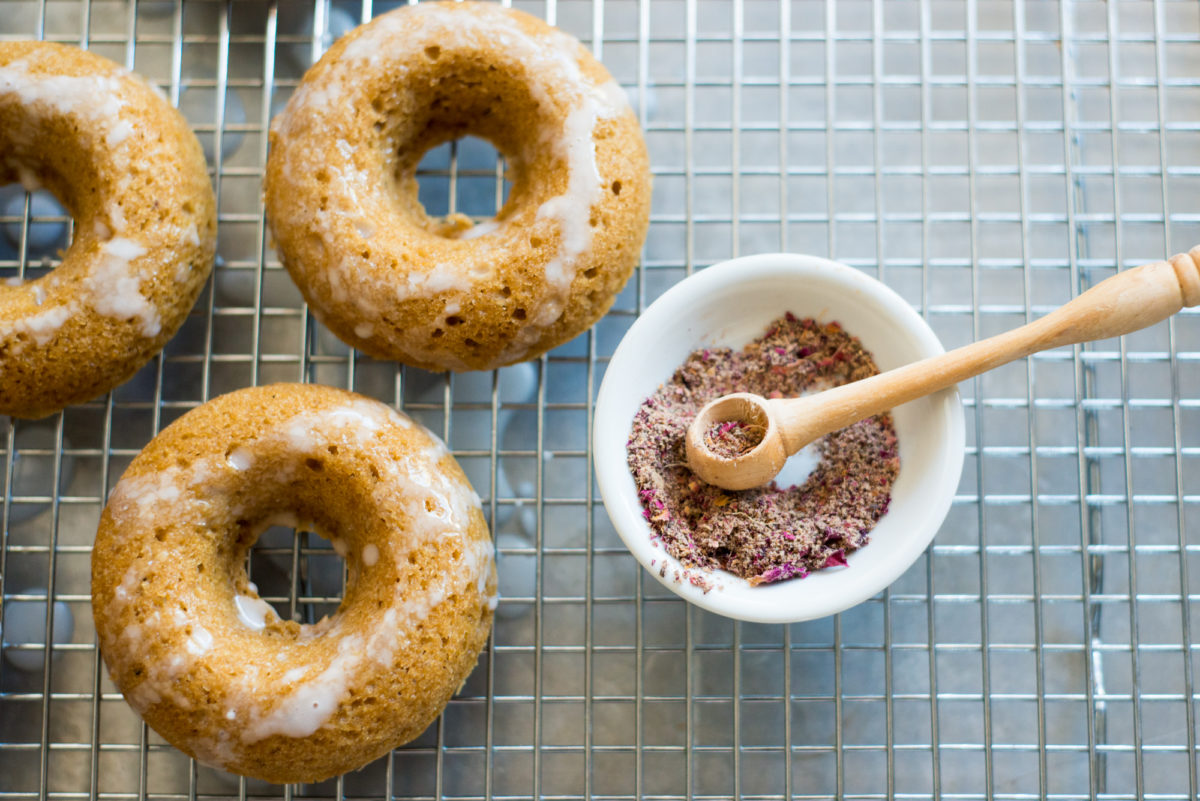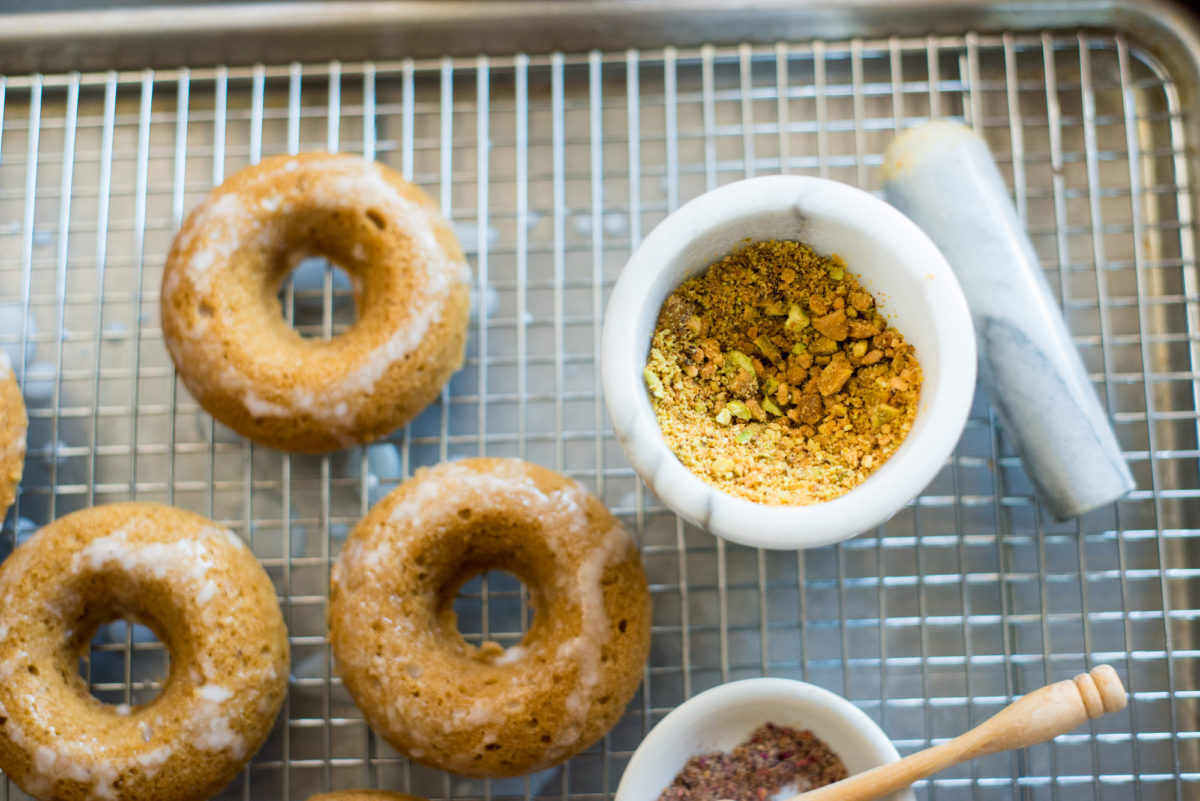 Chicago is one of my favorite cities to visit because there is so much to do, and the Talbott Hotel is in the heart of one of my favorite areas. This Hotel was completed  in 1927 and recently underwent a gorgeous renovation. The guest rooms are spacious and quiet above the bustling streets of Chicago's Gold Coast, and although the architecture is reminiscent of the 20s, the amenities are modern.
For such a interesting hotel, and in honor of Chicago's yearly Donut Fest, I've chosen a juxtaposition in my recipe as well – doughnuts, but ones that are gluten free. For as well known as doughnuts are, gluten free baked goods have become more prevalent, thanks to the efforts of many mills who make amazing flour blends from non-wheat sources!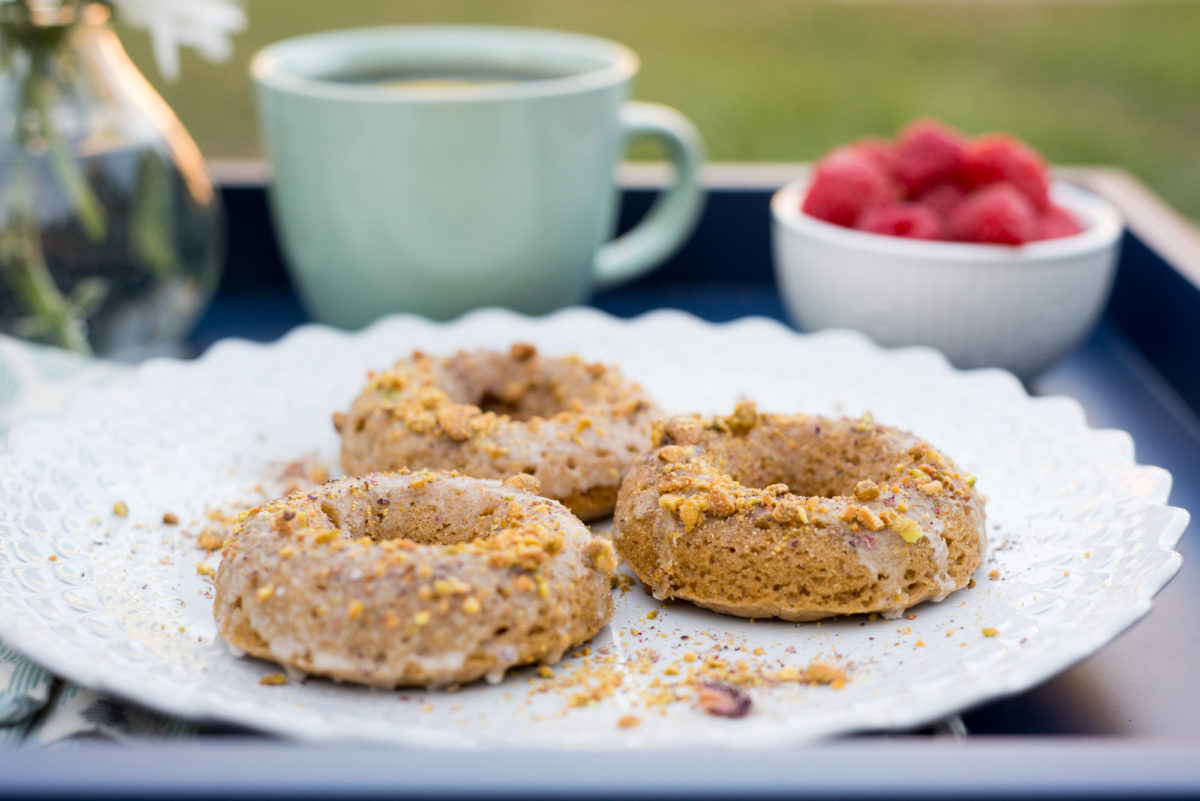 These Cardamom Pistachio Doughnuts were topped with pistachios and a rose-cardamom spice mix, a little diversion from your typical vanilla frosting with sprinkles – because being on vacation means you deserve something a little off the beaten path, don't you agree? The recipe is over on the JDV Blog, here.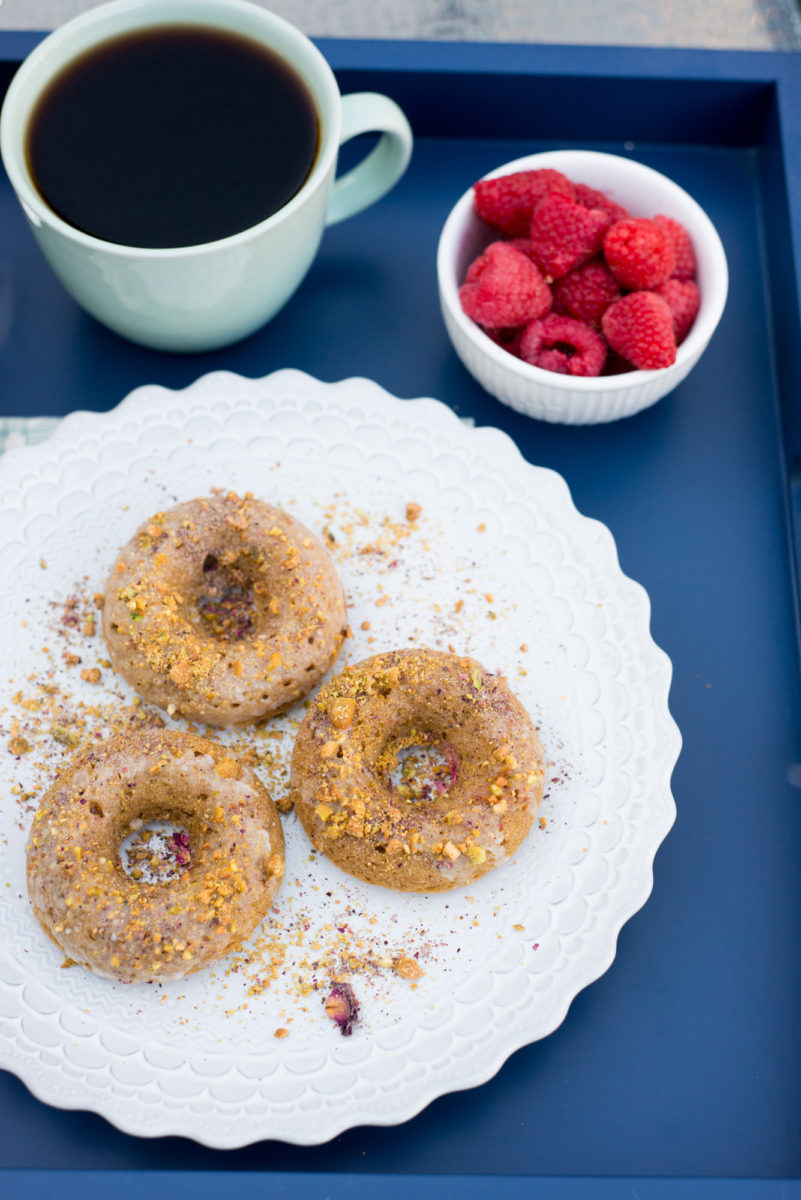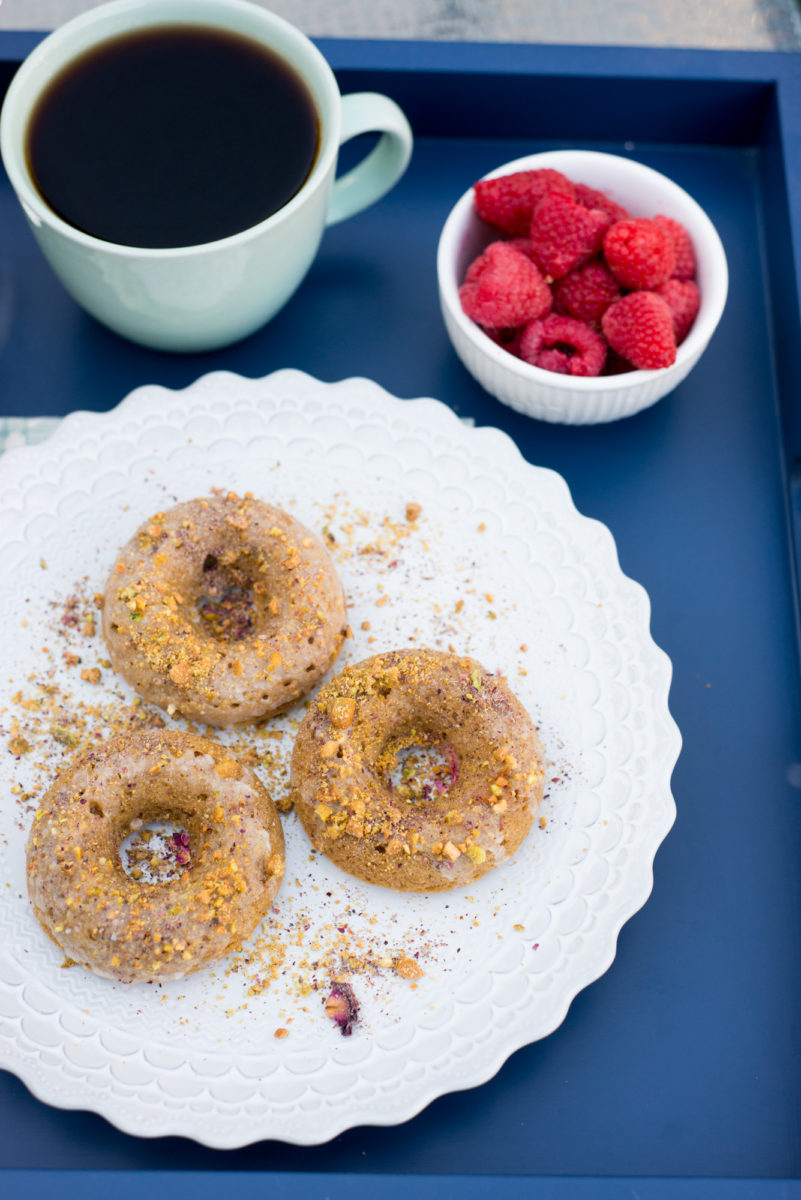 Yum