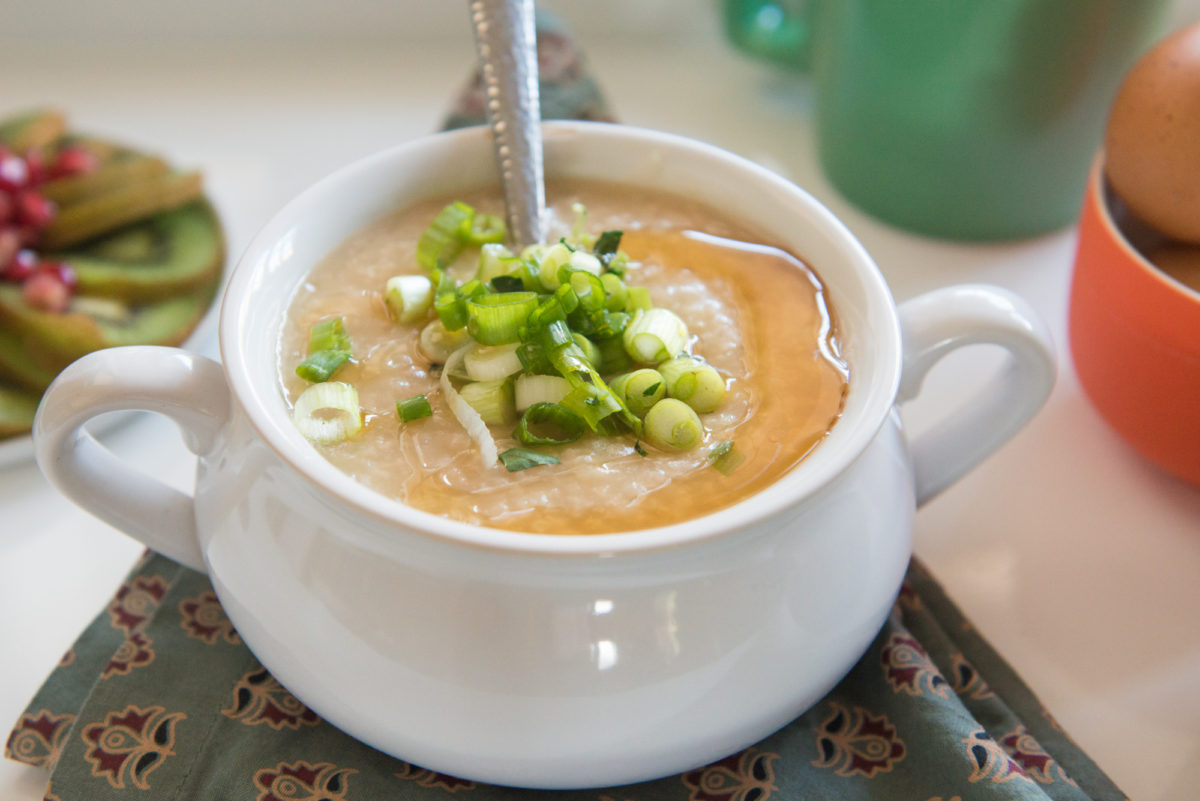 Today's breakfast in bed recipe comes with a fascinating back story for a brand new hotel by Joie de Vivre. 50 Bowery in Manhattan is a new hotel with an old soul; built on ground that's held a beer garden, a vaudeville theater, and a Chinese restaurant, this hotel is on a crossroads of cultures on the lower east side.
A place where Chinatown meets Little Italy meets Tribeca, this part of the city is steeped in history, and the new hotel will bring a new chapter to this land. Though the hotel brings Chinatown's culture to its design, it's also crisscrossed with modern touches that will pull from all of New York's communities, reflecting the ever-changing landscape of the city.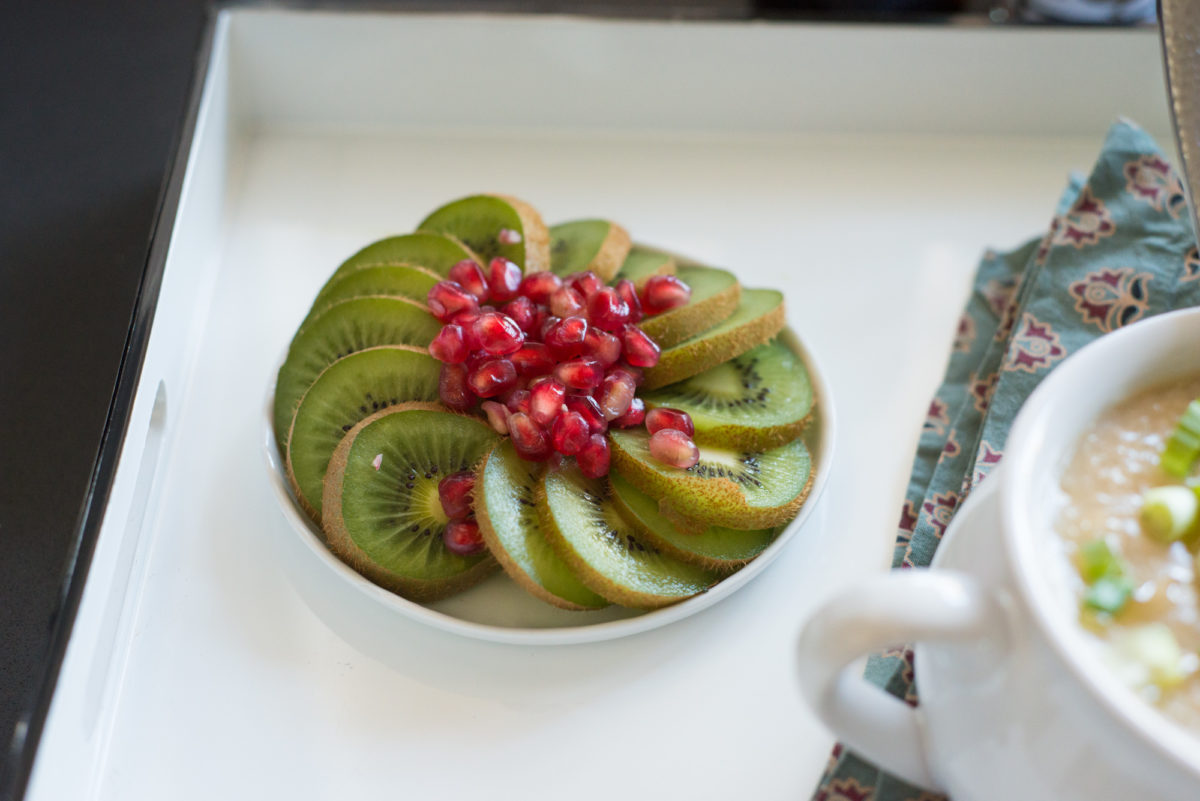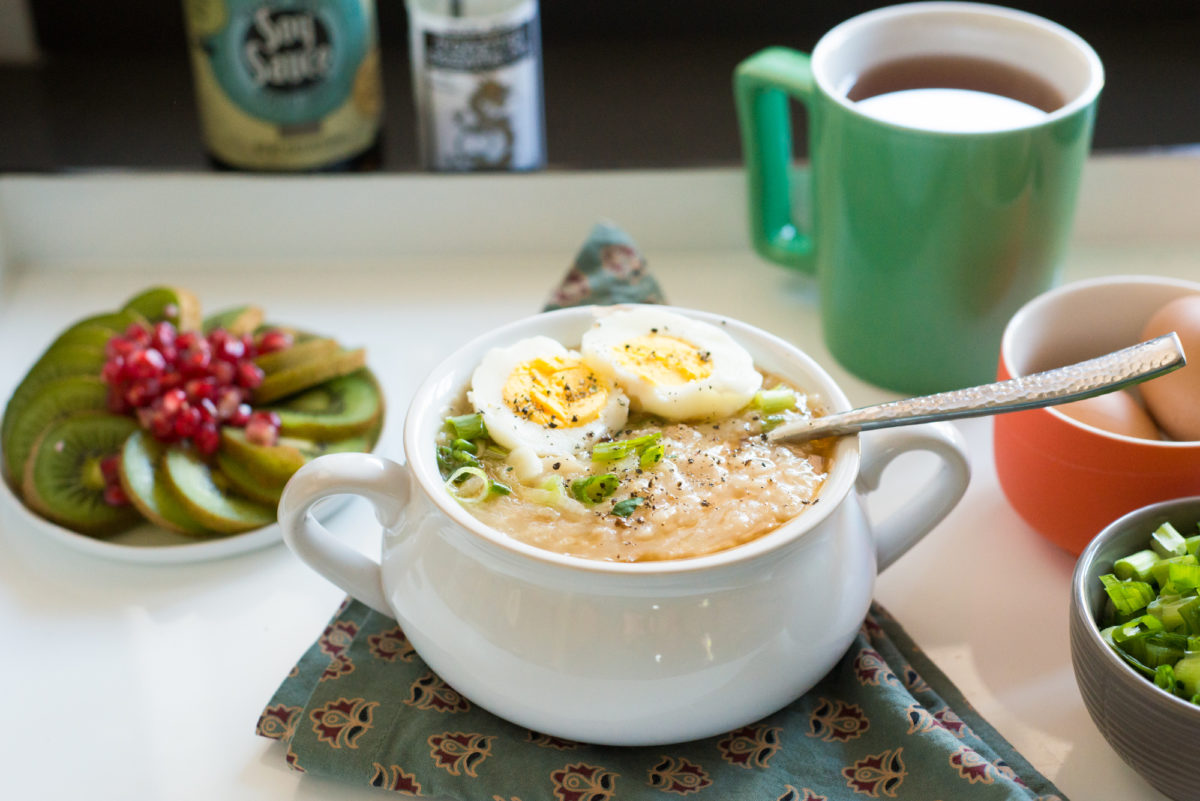 To that end, this recipe reflects the history of a traditional Chinese breakfast. Congee is a rice porridge made by simmering broth and rice for some time; the more time you have, the more you can take, but I think 45 minutes makes a great porridge that's thick, creamy, and filling. Top with your favorite ingredients – I prefer to mix in freshly grated ginger and green onions, with a dash of sesame oil – the oil really takes it to the next level. Add some protein with a hard boiled egg, with a side of piping hot cup of green tea and some antioxidant-heavy fruits, this breakfast is sure to energize you as you head off to a day of meetings or urban exploration.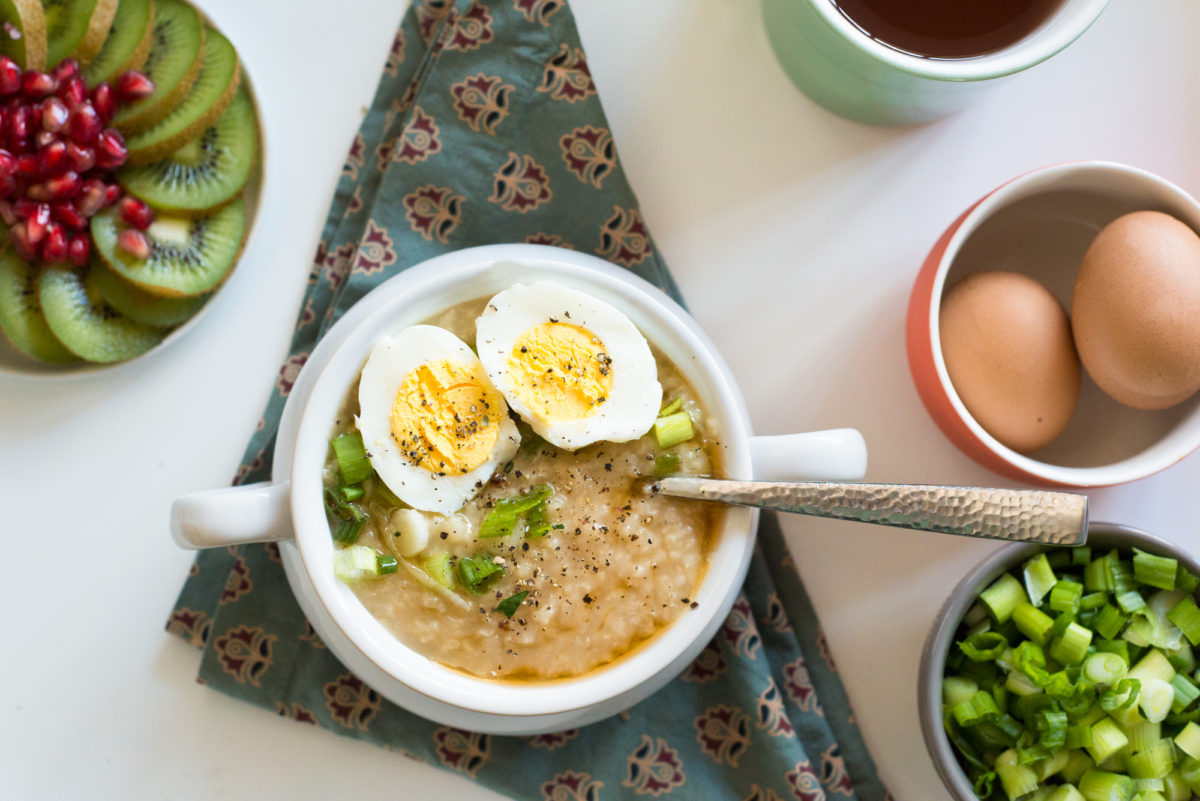 For the entire recipe, head over to the JDV Blog, Joyride, here!
[addtoany]
Yum