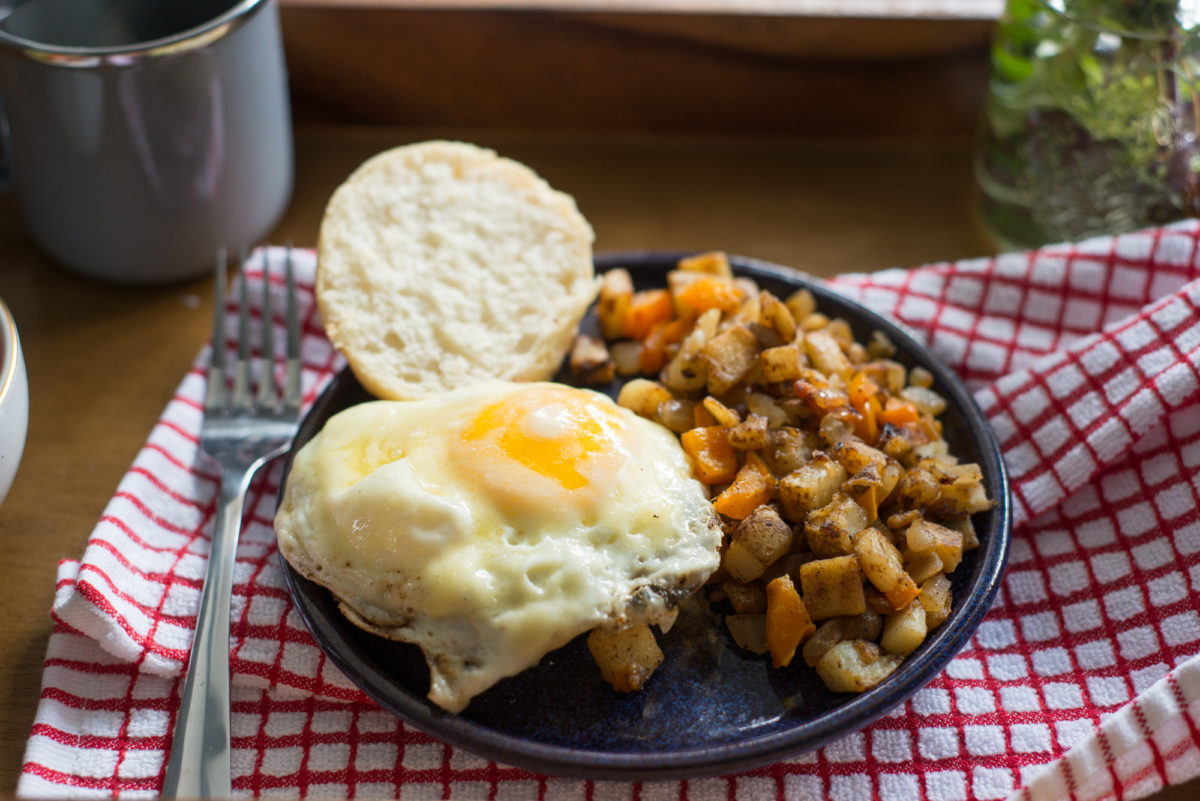 My latest post for Joie de Vivre Hotels is a basic breakfast that'll keep you going on the slopes or out in about in Lake Tahoe. One of JDV's new hotels is the Hotel Becket, chocked full of rustic alpine charm with an eco-friendly dedication that makes it the most exciting new hotel in the area.
The rooms are decorated with the touch of someone dedicated to nature and the environment, the grounds are built for optimal relaxation from the hot tub to the sauna to the spa, and the location can't be beat – only a few minutes walk from wherever you want to be.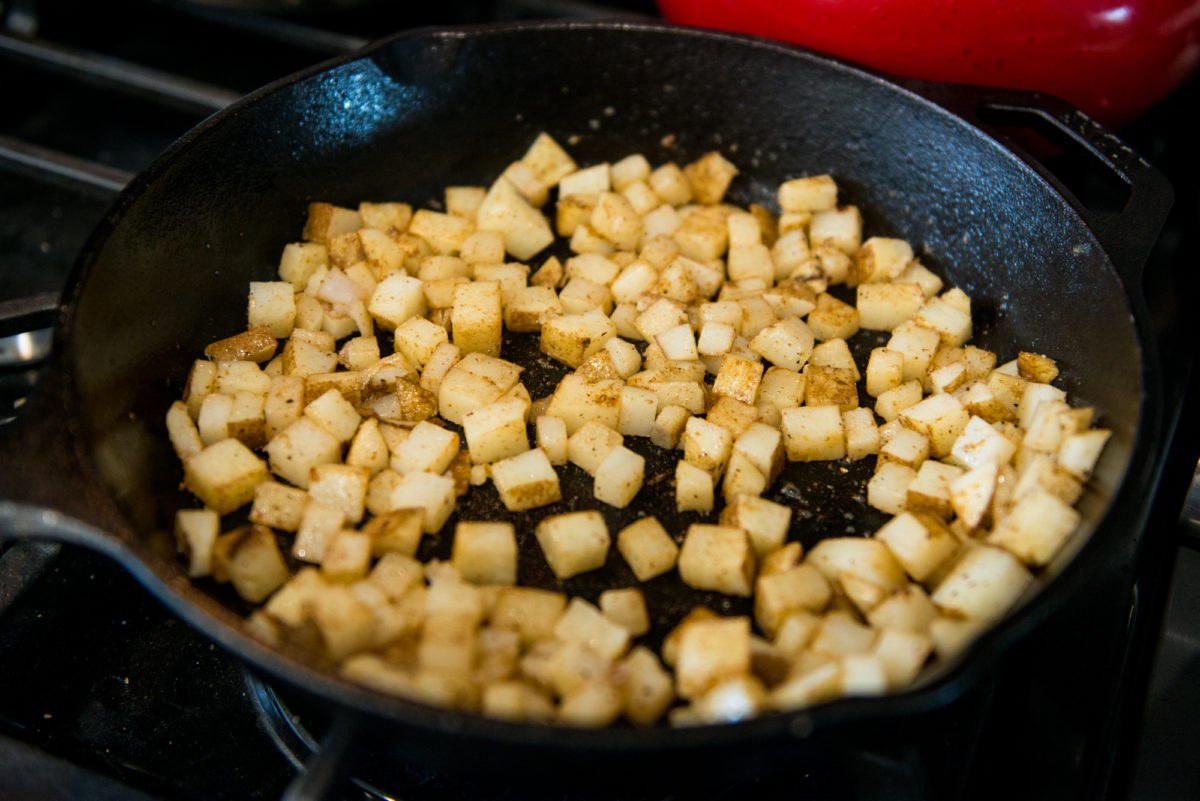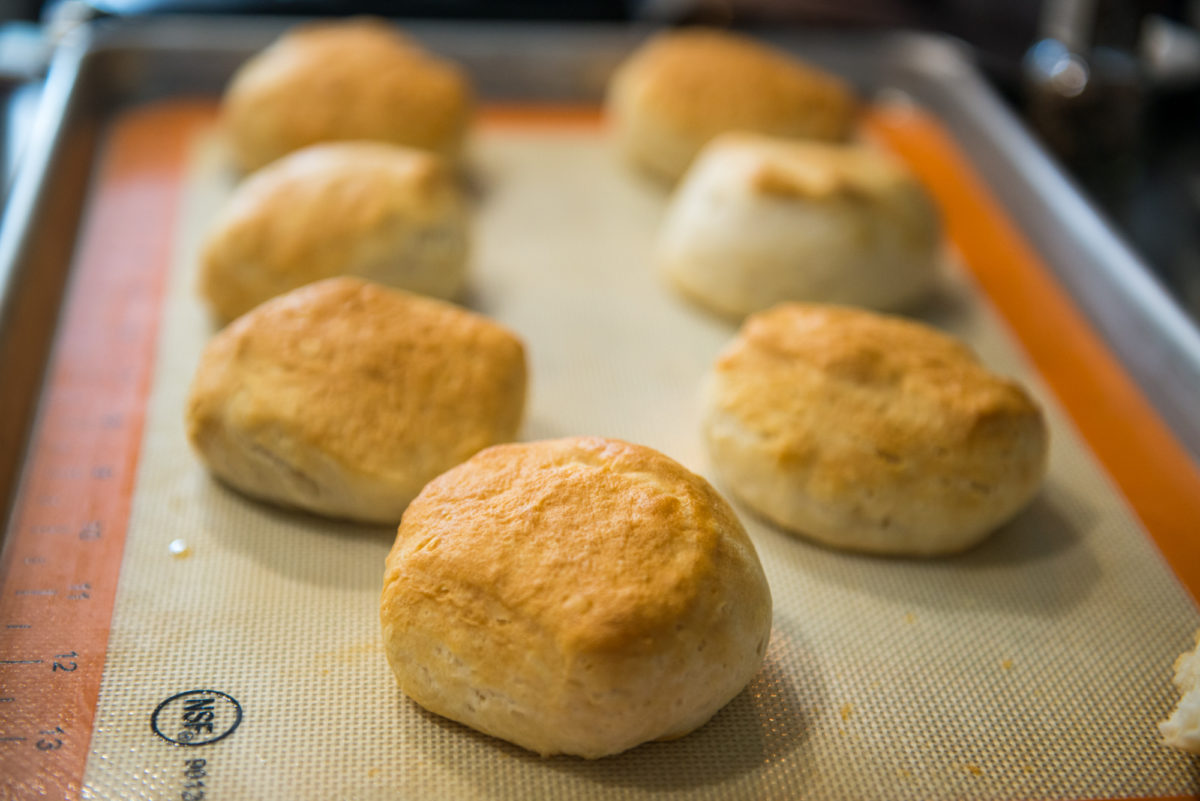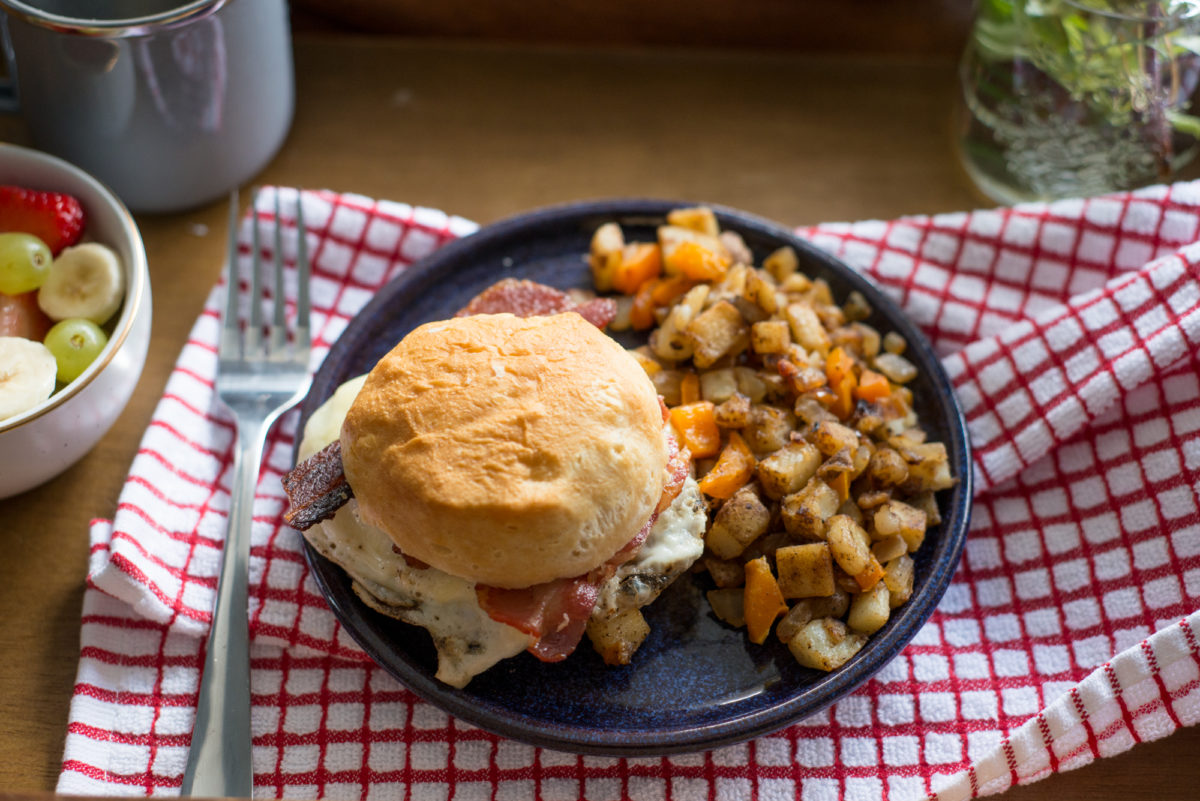 To go with this rustic feel, I chose a recipe for a simple, yet filling breakfast that's a classic for anyone looking for a hot meal on a chilly morning: the Bacon, Egg, & Cheese Biscuit Sandwich. I recommend you use applewood smoked bacon, farm fresh eggs, and the sharpest cheddar cheese you can find.
The sandwich is a homage to the hotels natural rooms that effuse luxury yet calm. Paired with home fries that'll make you feel nostalgic for your favorite diner and a fruit salad with fruits you actually want to eat (sorry, melon!) this breakfast-in-bed will warm you up and get you ready to layer up and head to play in the snow. For the full recipe, check it out on Joie de Vivre's blog, here!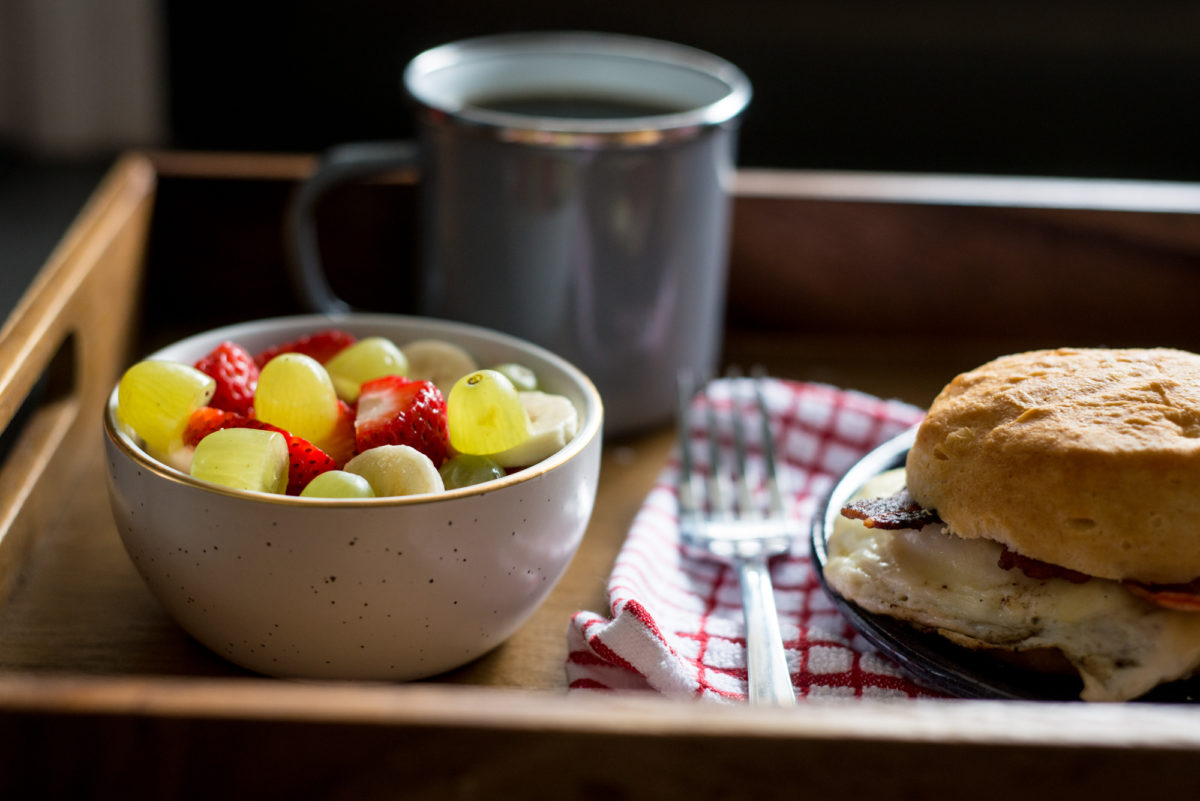 [addtoany]
Yum