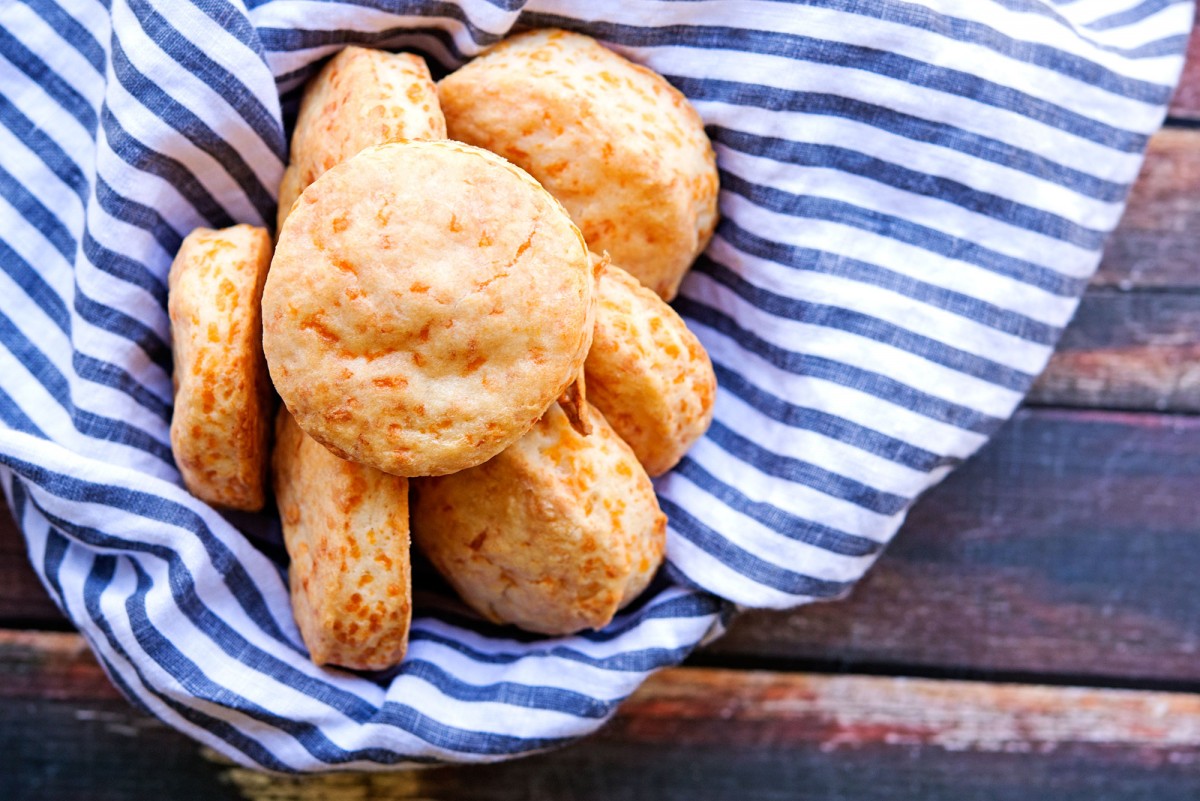 You guys, sometimes working in food is magical. Recently, I was thinking to myself I wanted to try the Pioneer Woman's cobbler again with self-rising flour, instead of making my own, because I always find that the cobbler is a little wetter than I want it to be, and instead of messing with the recipe (yet) I wanted to see if it was me.
That same day, I got an email from King Arthur Flour introducing their new self-rising flour and saying that they were going to send me some flour and challenge me to make better biscuits.
I told Jeff the story of the self rising flour, and he got it. That's why we're married, you guys, because he gets that hearing that your favorite flour-maker is now making the very flour you need is BIG NEWS.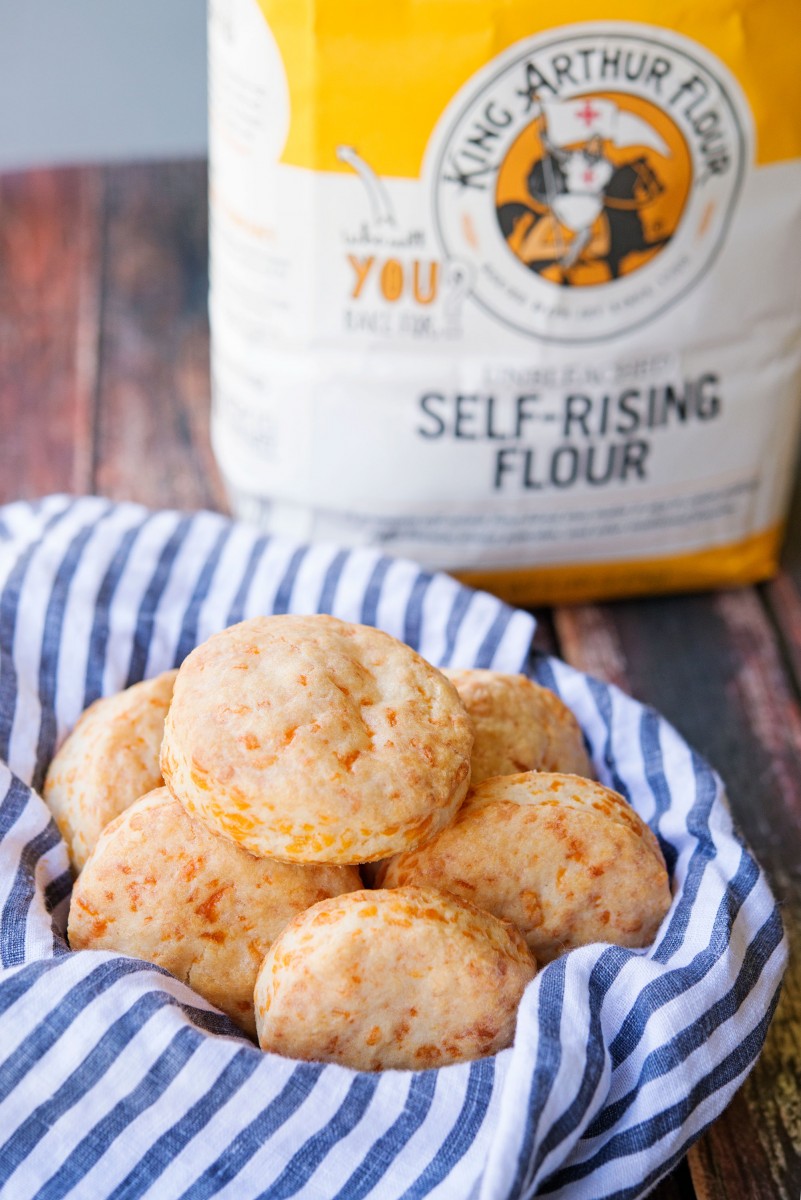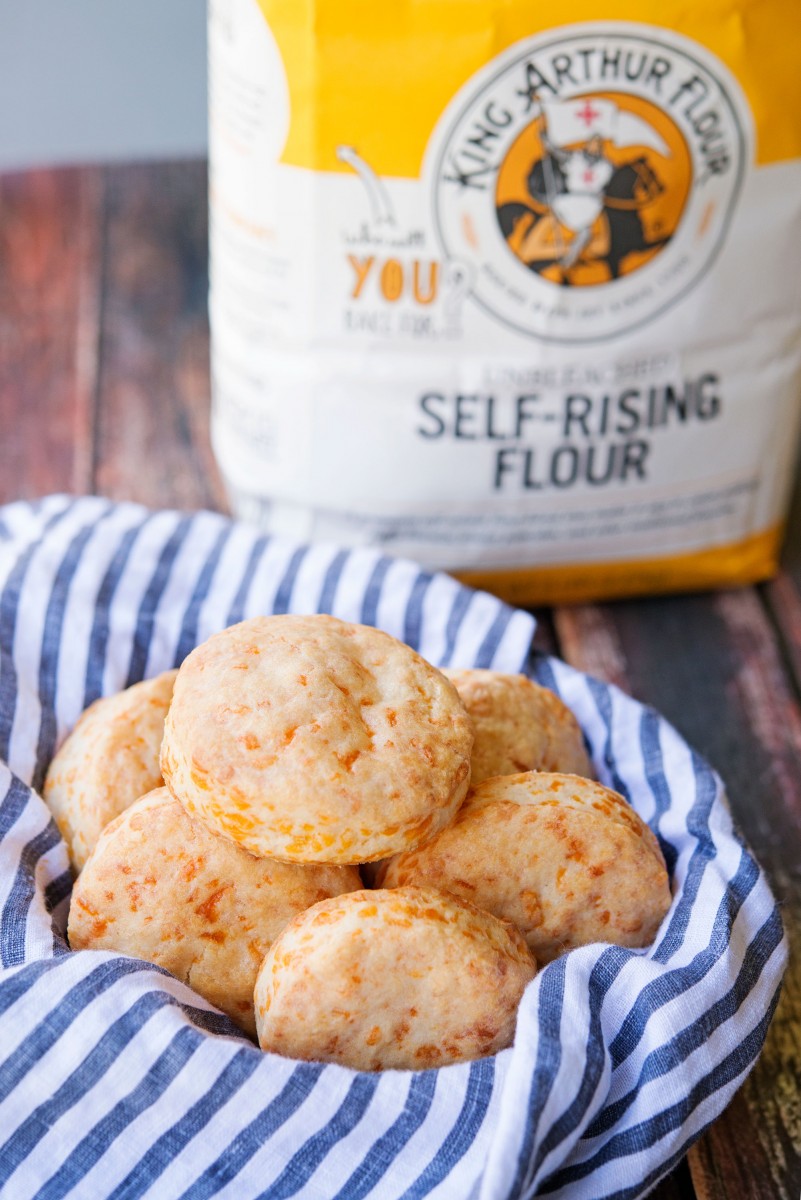 Anyways, flour in hand, I have now tried the cobbler (it wasn't the flour, so on to recipe-testing, more on that later!) AND I made some killer Savory Cheddar Biscuits that required just three ingredients and took like one second to put together. I flew to NYC earlier this week, and I brought the rest of the batch along as a snack, and let me tell you, it was definitely not a mistake.
This recipe is the easiest, you guys. I made half the recipe, and it made a perfect number of biscuits for about four people (or just one if you're flying and can't stop eating biscuits.)
Ingredients:
1 cup self-rising flour
2 ounces cheddar cheese, shredded
1/2 cup heavy cream
Directions: Preheat the oven to 425. Mix cheese and flour together, then add cream until just mixed. Transfer to a floured surface, then pat into about 3/4″ thick disc. Use a biscuit cutter/round cookie cutter to cut out biscuits – I recommend a 2″ size. Place them on a piece of parchment and brush with cream, then stick into the oven. Bake for about 16 minutes until golden brown. Cool for five minutes, then eat one, or four.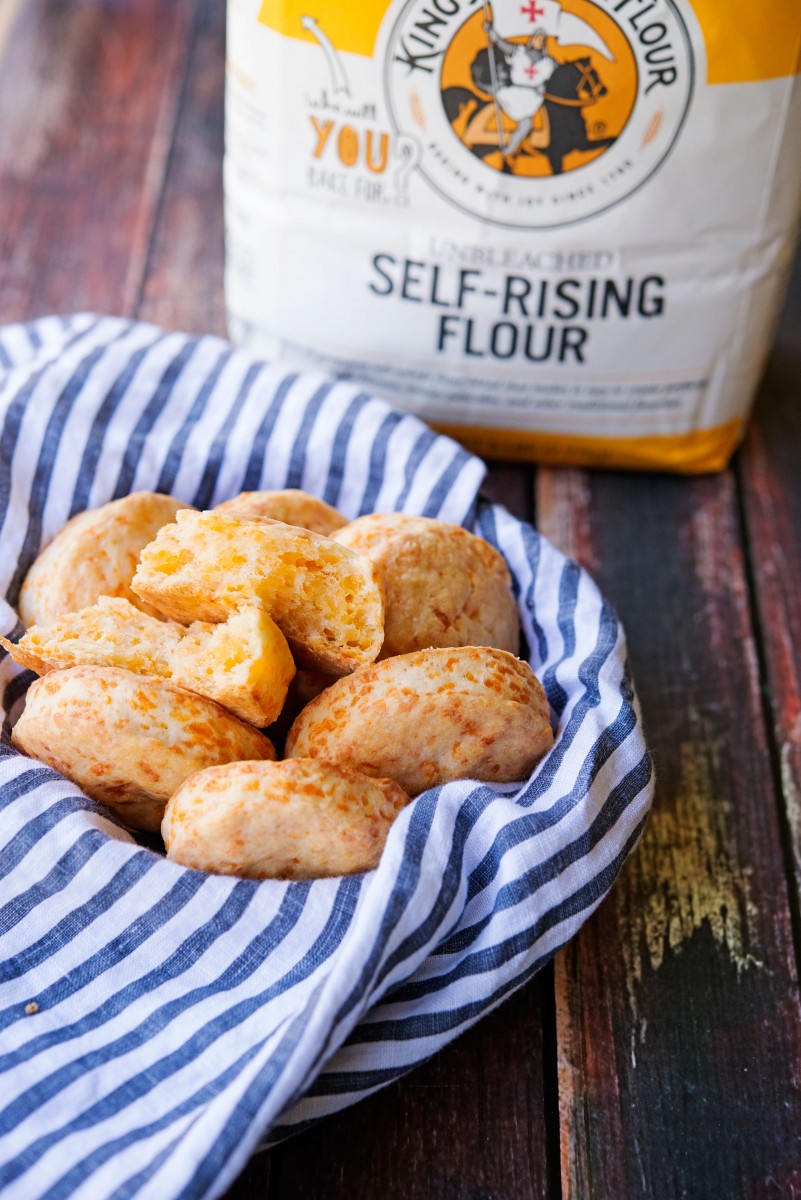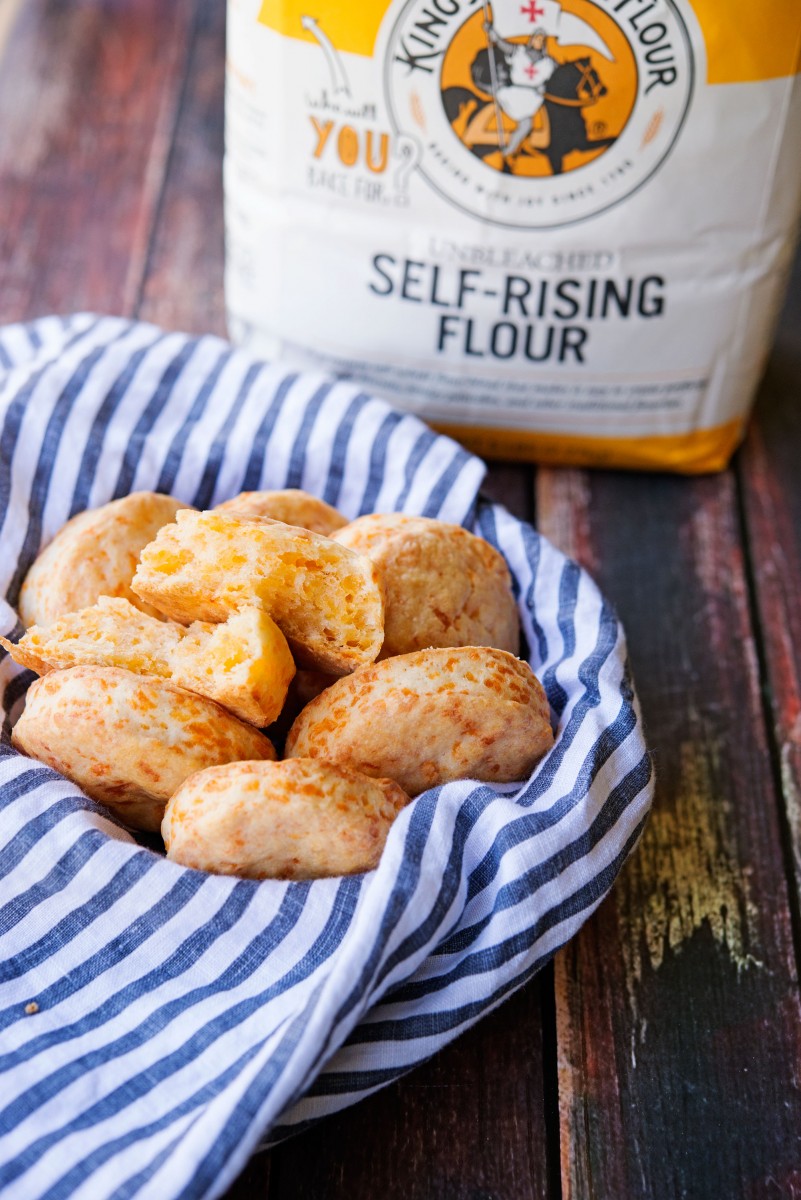 Serve with chili, or barbecue, or just eat them for breakfast…do what you feel in your heart. I bet these would be good with bacon and eggs. Just saying…biscuit sandwich, anyone?
[addtoany]
Yum