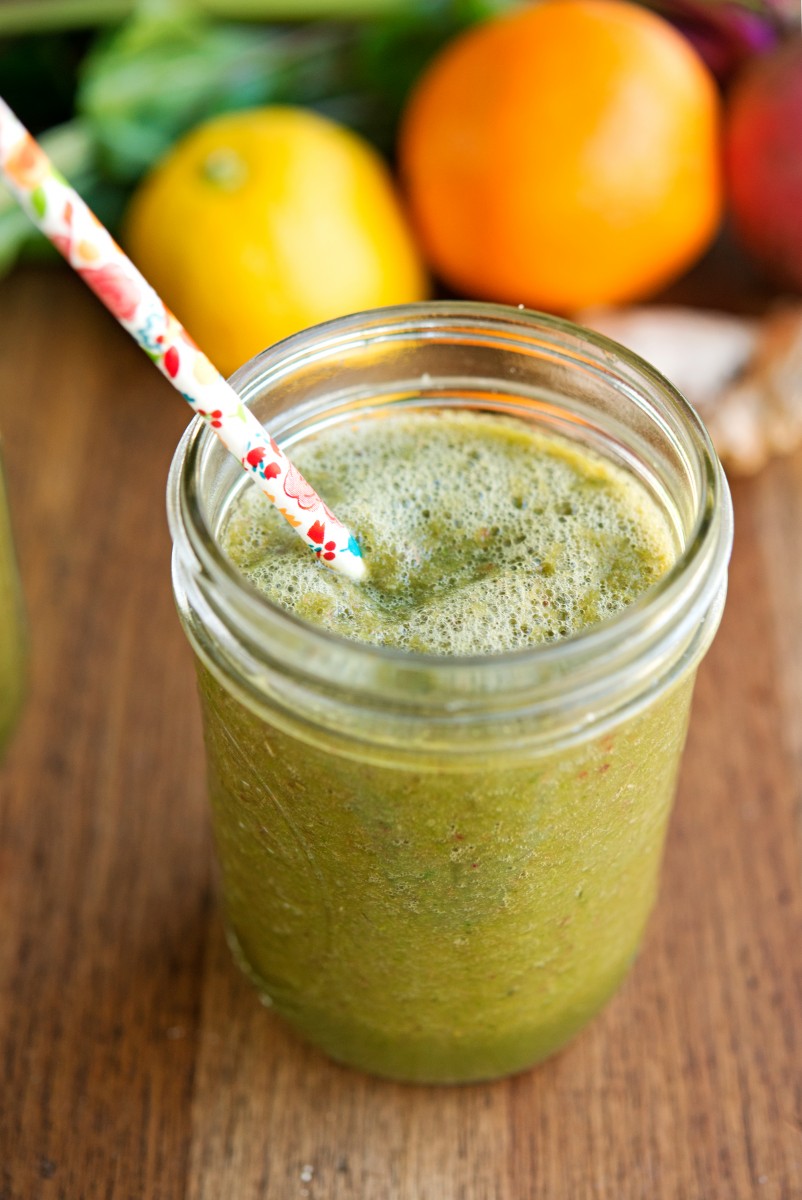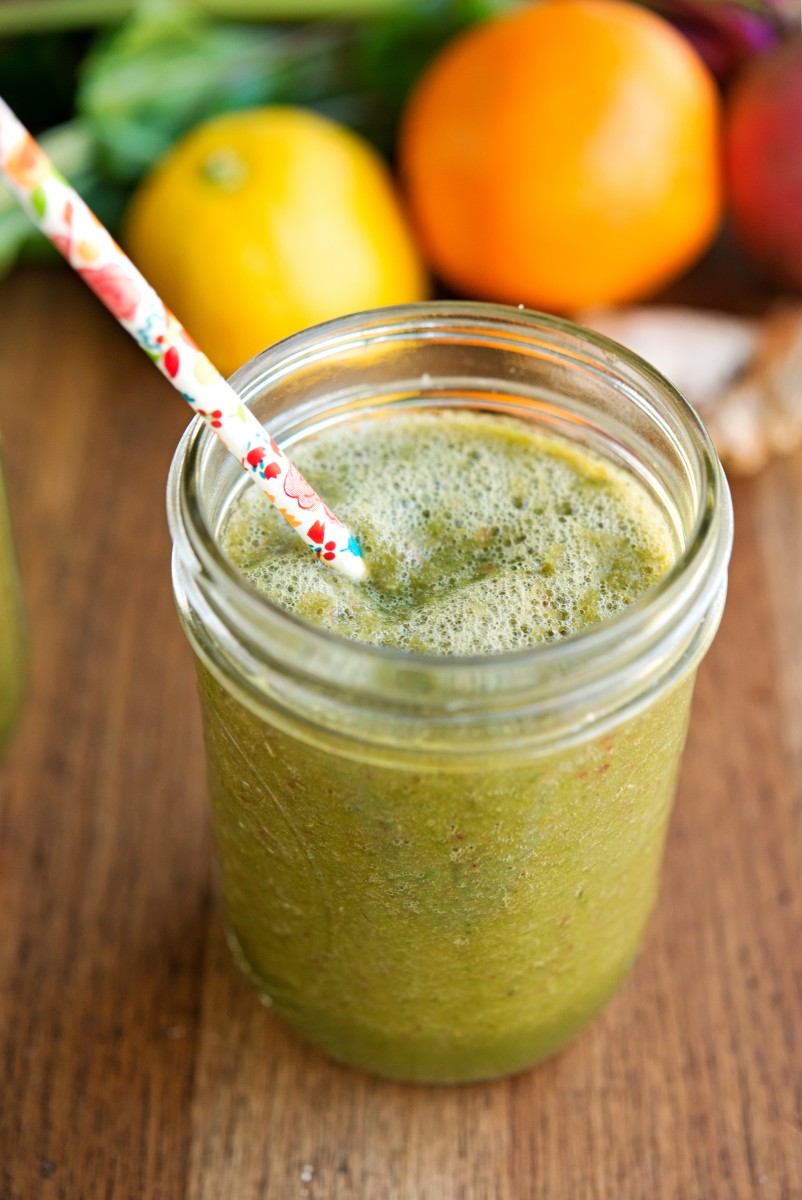 First off, I don't know how this smoothie ended up being green but to say that my beet was striped white and pink and didn't seem to have the usual beet qualities of staining everything they come in contact with. Good for my cutting boards, hands, knives, and kitchen, but bad for a beet colored smoothie.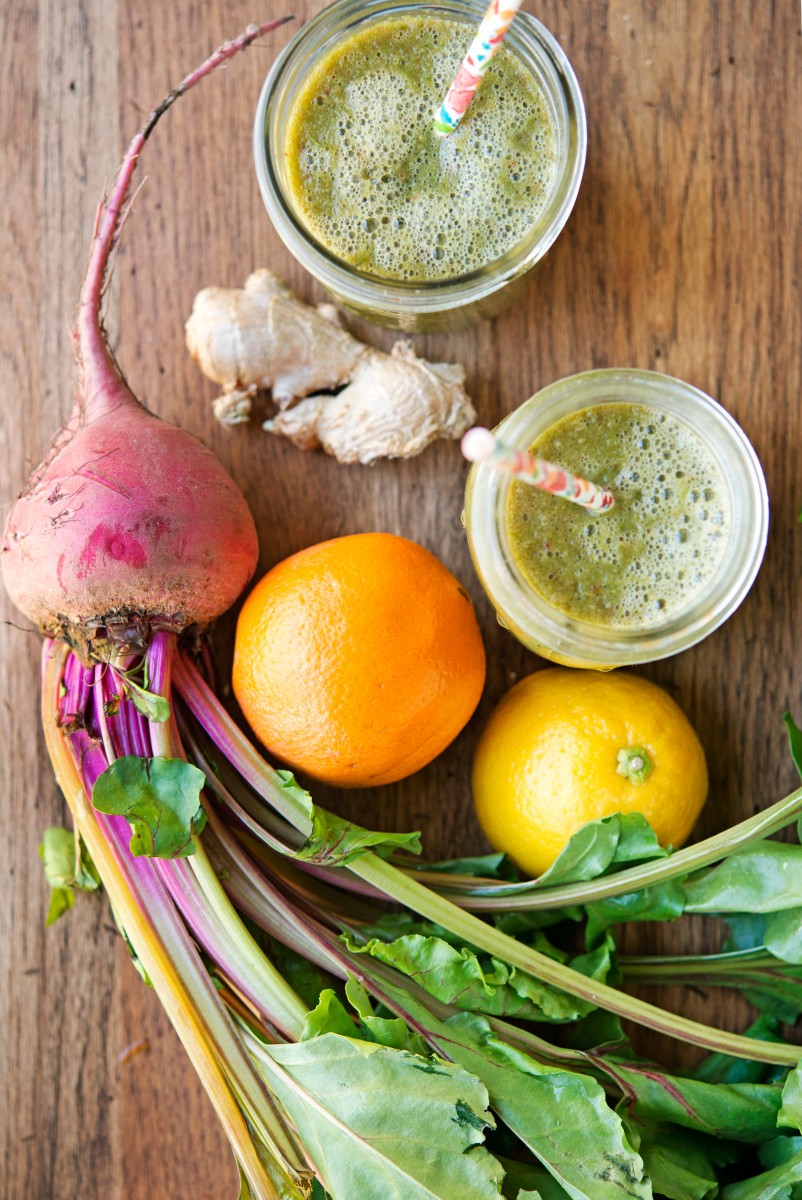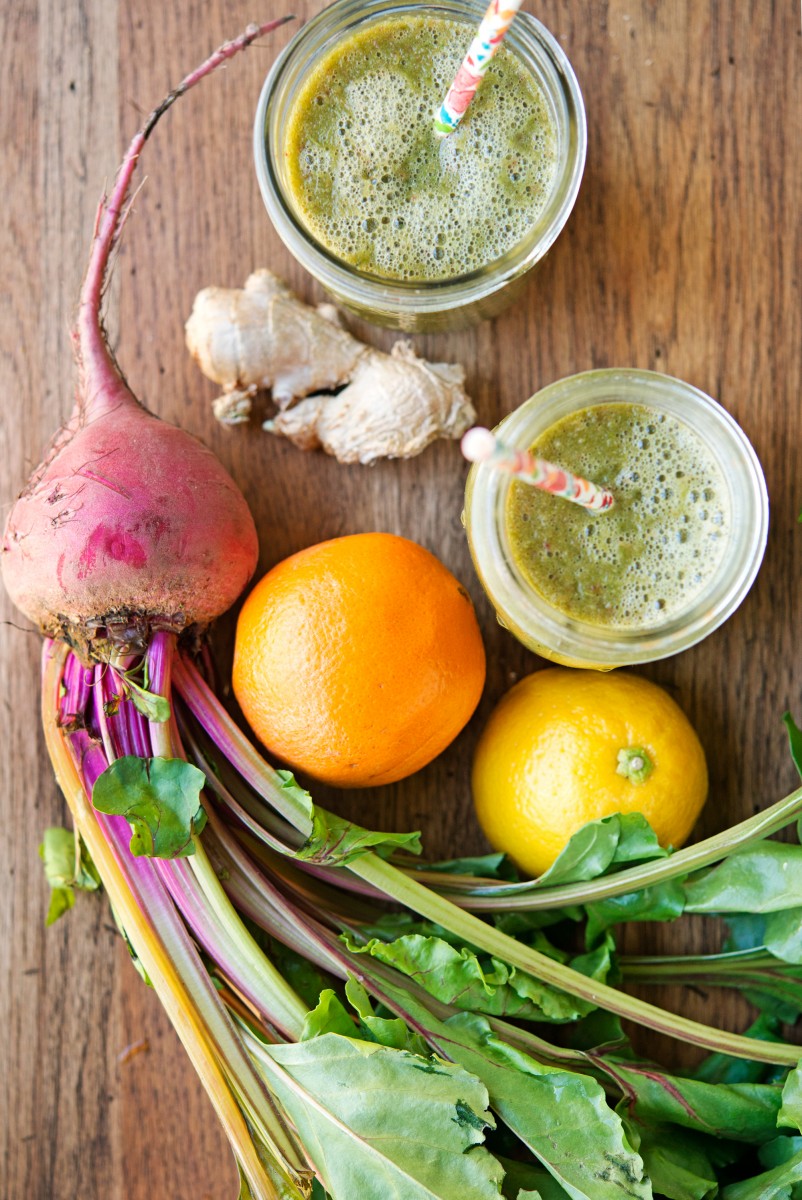 Since spring is coming and since St. Patrick's Day is this week, the green works. If you drank a bunch this weekend and need to mellow out and get back to fruits and veg this recipe is for you. If you also like simple breakfasts that you can mix up the night before, this is for you, too.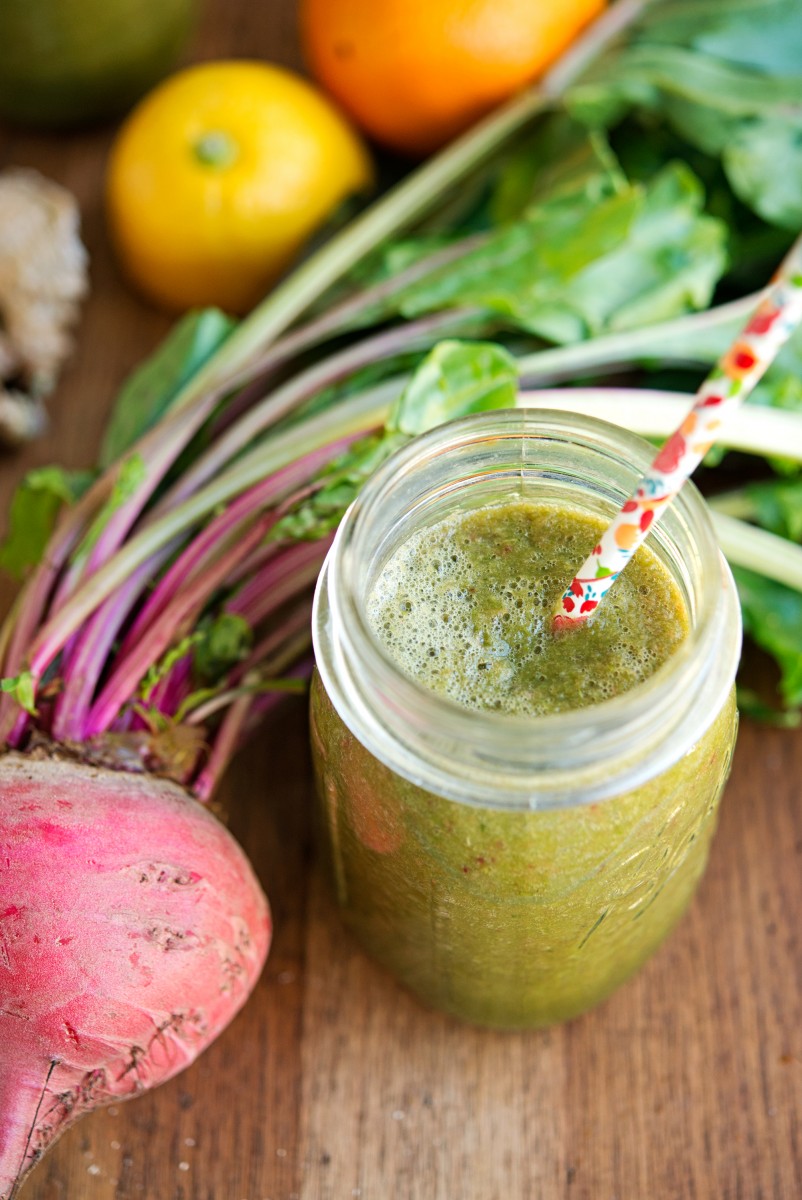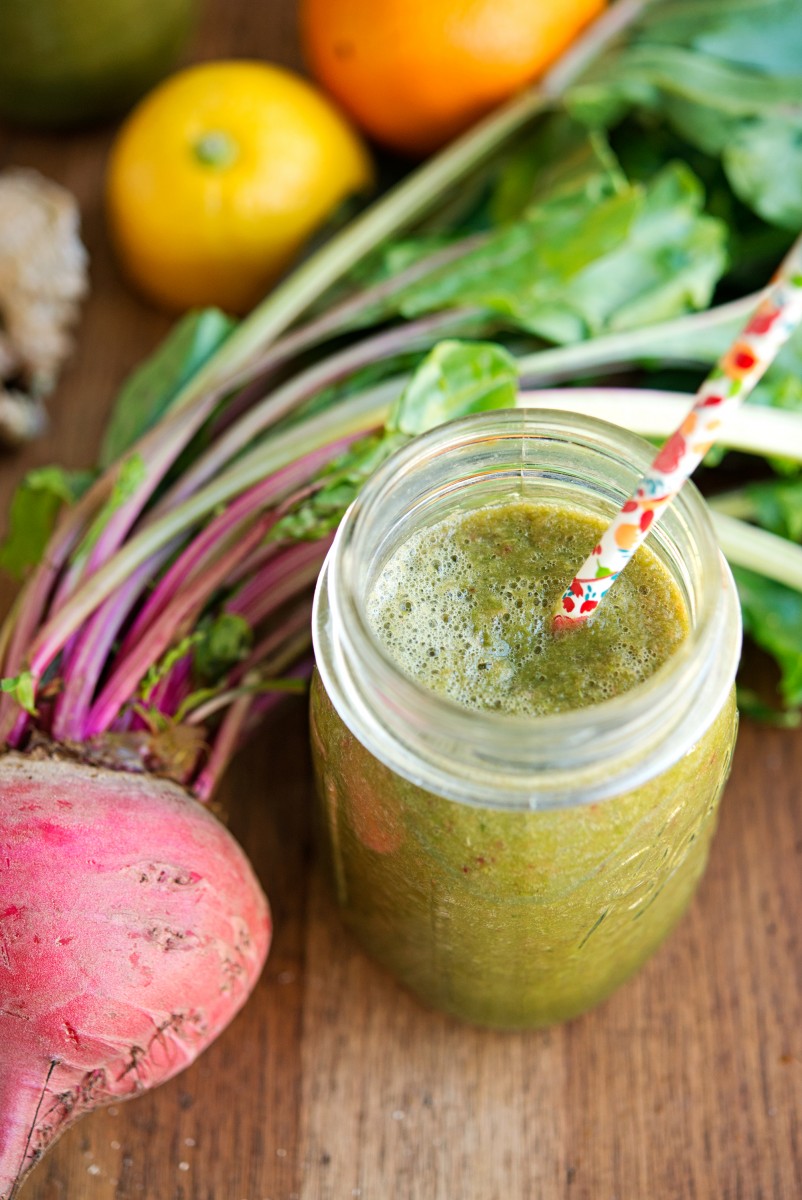 This beet smoothie is good even if you don't like beets too much, because you use the greens, too, which mellow out the beet flavor. But, if you like beets you can add an extra half of beet and all will be right in the world.
Beet Greens & Citrus Smoothie
Adapted Slightly from Simple Green Smoothies
Serves 2
2 cups beet greens
1/2 cup water
2 oranges, peeled
1 raw beet, washed and diced
2 tbsp fresh grated ginger
Juice of ½ lemon
Directions: Mix all in a blender and blend until smooth. Makes 2 smoothies – one for now, one for later.
This would also be good with a little yogurt and some granola or berries, if you're looking for a heftier breakfast, or you can split it up into four smaller servings – whatever floats your boat!
Here's to cleansing Monday smoothies, amiright?!
[addtoany]
Yum