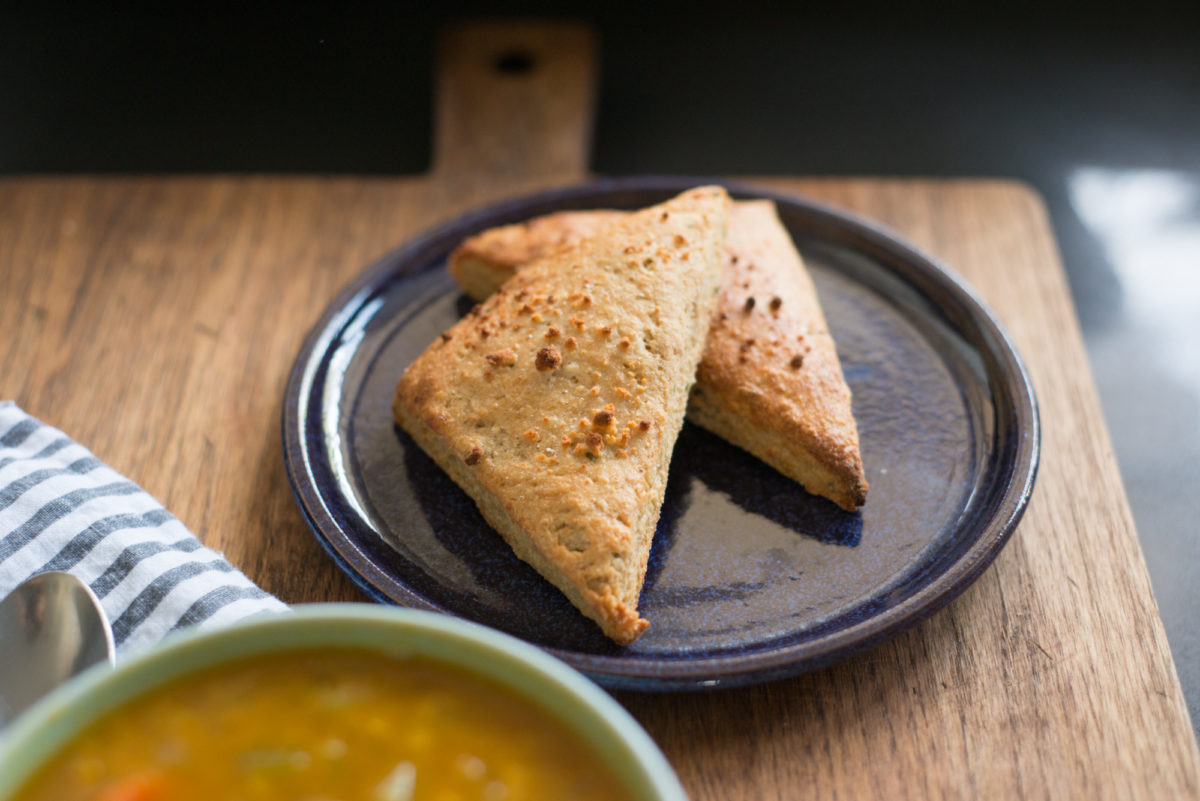 Remember that Pumpkin Lentil Soup I made recently? I figured when I made it I needed to have something to dip in the soup, because let's be real, soup's better with a cracker or piece of bread. Enter these Basil Parmesan Scones. I adapted the recipe to use the flour that I had on hand, and let me tell you these were perfect with the soup!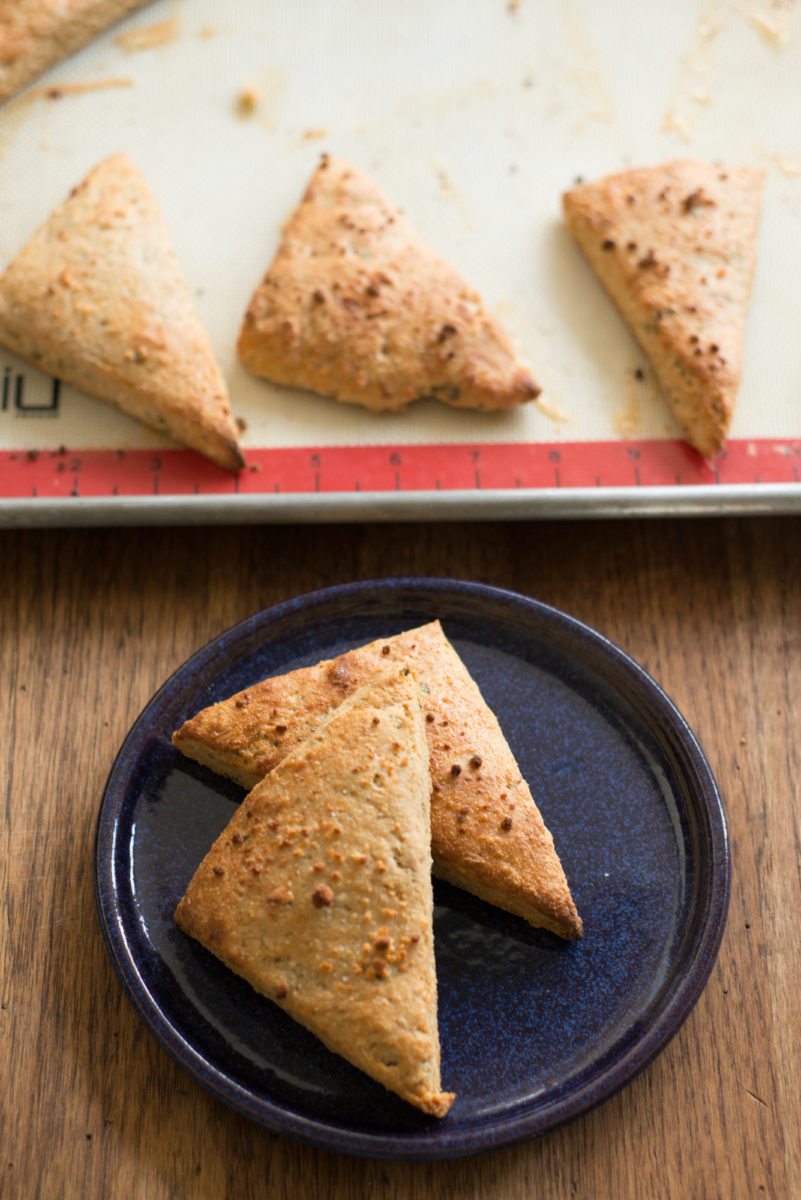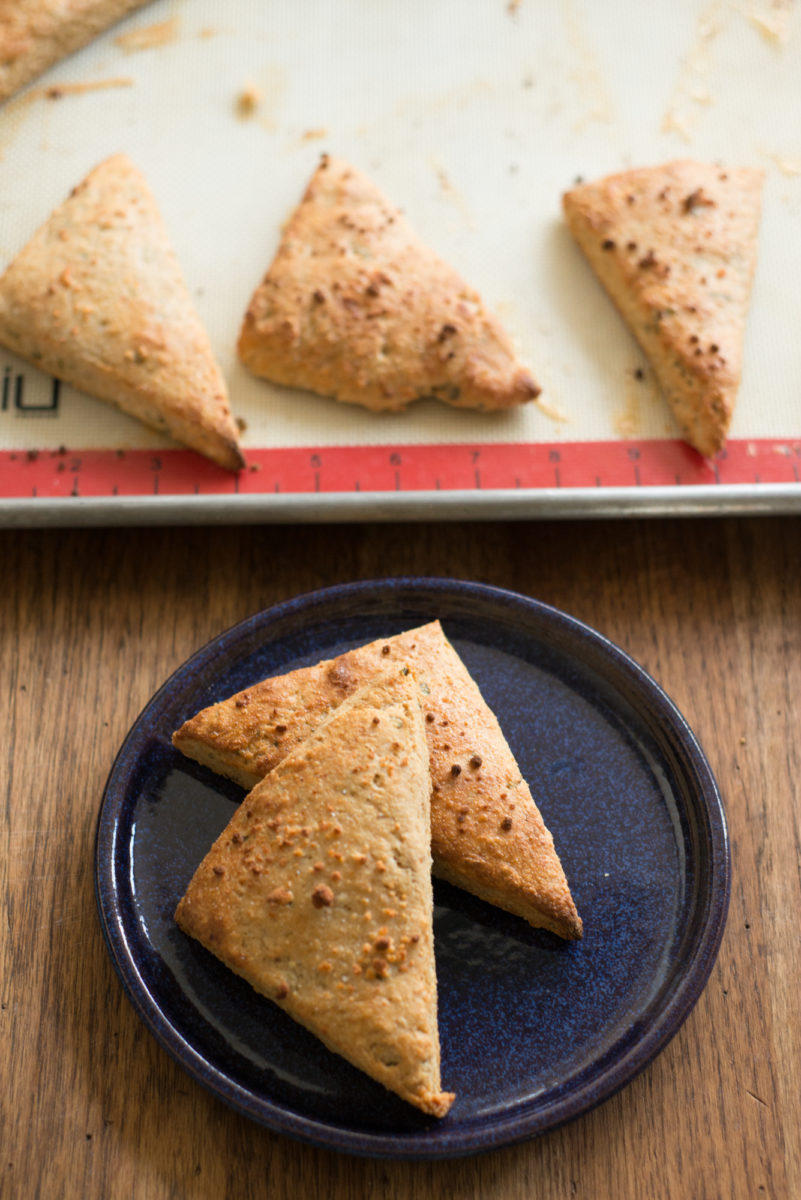 I have always loved a good baked good, and I remember for years being afraid to make anything for fear of being bad at baking. I can make a mean cookie, and a cake, but breads and scones alluded me. Then I went to a class with KAF, and I learned to not be afraid of doughs anymore. (And, I learned about a tool to mix flour for me so I didn't have to touch it as much, because guys, flour gives the creeps.)
Now scones have become a regular thing, and I've been more and more tempted to try my hand at savory baking, rather than focusing only on sweets. It allows me to use my mixer more while at the same time not making me feel as badly for what comes out of the oven. I mean, I am still going to spread butter on my rolls, but at least there's not also sugar in them, right? At least, that's what I'm telling myself. (Psst – if you want to try your hand at bread, I suggest this recipe.)
The recipe for these scones is below and I suggest you try it, then mix up your cheese and your herb – rosemary anyone?!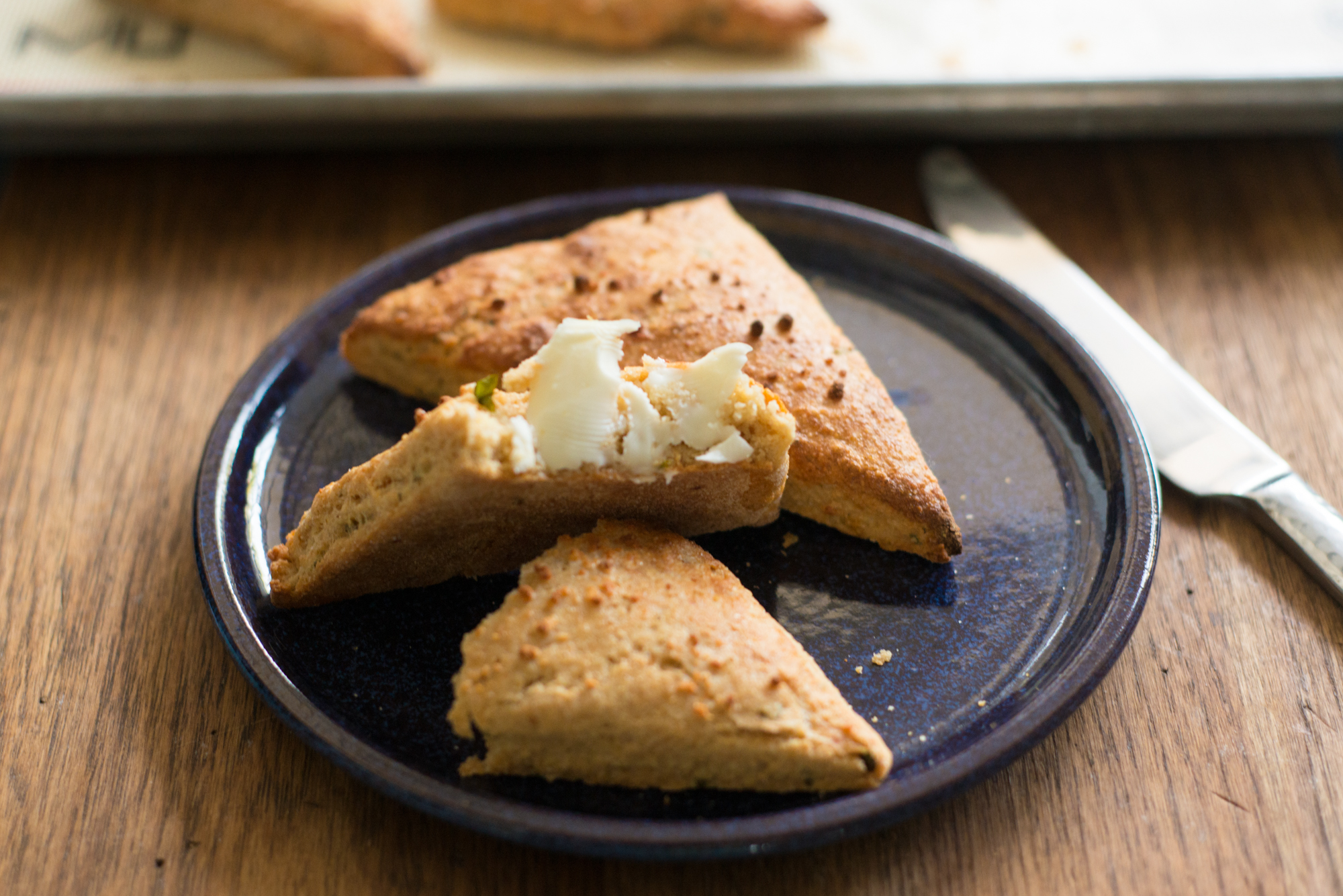 Type: Baking, Breads
Author: Jennie
Oven Temperature: 450°
Difficulty: Challenging
Prep Time: 15 minutes
Cook Time: 10 minutes
Servings: 8
Summary
Adapted from King Arthur Flour.
Ingredients
4 ounce white wheat flour
4.5 ounce all purpose flour
1 tablespoon baking powder
1/4 cup Parmesan cheese
1/4 teaspoon salt
2 tablespoon freshly basil, finely chopped
4 tablespoon cold butter, diced
2 large eggs, 1 separated
1/2 cup milk
Directions
Pre-heat the oven to 450. In a large bowl, mix your flours, baking powder, Parmesan cheese, salt and basil.

Add the cold butter, working in until you have coarse crumbs.

In a small bowl, whisk 1 egg plus 1 egg yolk and milk. Stir into the dry ingredients to form a dough.

Flour a surface, then turn dough onto the surface and mold into a rectangle.

Cut into triangles (about eight pieces) and place on parchment-paper lined cookie sheet.

Whisk your remaining egg white until foamy, then brush onto each scone. Baked for 10 minutes until golden, then remove from oven and serve warm with soup!
[addtoany]
Yum