So all of you may know that being gluten free can be easier at some moments, and difficult at others. For example, meals at home can be adapted, where restaurants quickly become tricky territory. And bakeries? Unless they're gluten free dedicated, forget it! And so, holidays, birthdays, and the like can quickly become frustrating.
We learned this all too quickly last year at Melissa's birthday, when we wanted to make her a cake but were still new to gluten free cooking. This year, like last, we opted for a gluten free baking mix because they are easily accessible, and the great people at Betty Crocker already have done the math for us for the proportions of flours, gums, and other key ingredients that make gluten free baking difficult.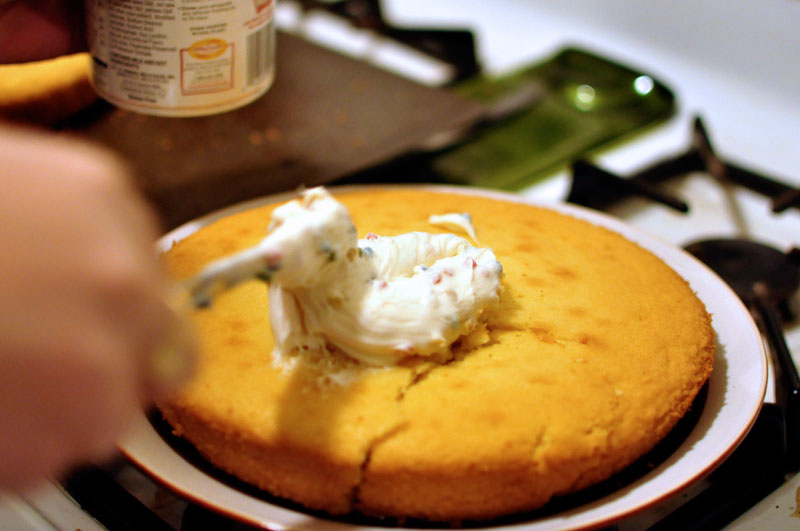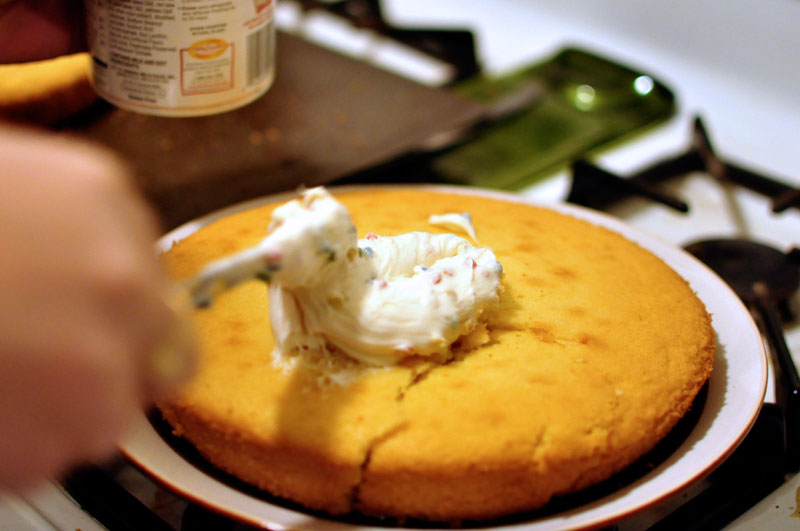 We used yellow cake, per Melissa's request, and Betty Crocker's Rainbow Chip frosting (which is already gluten free, so go them!)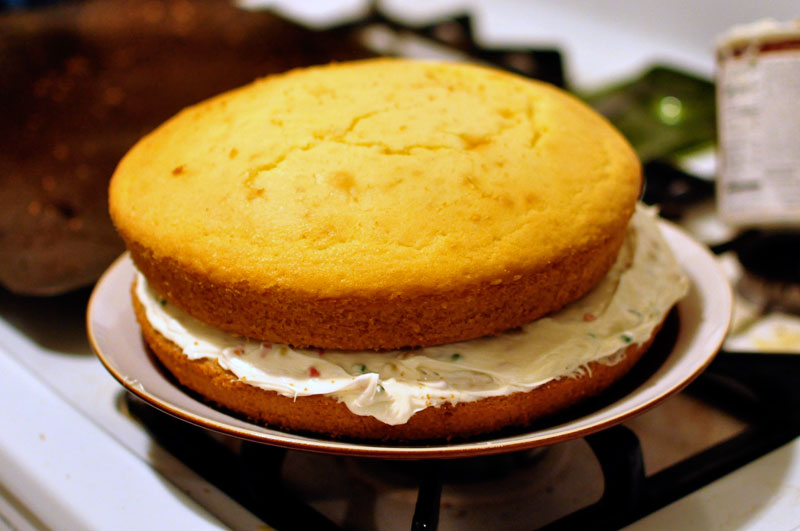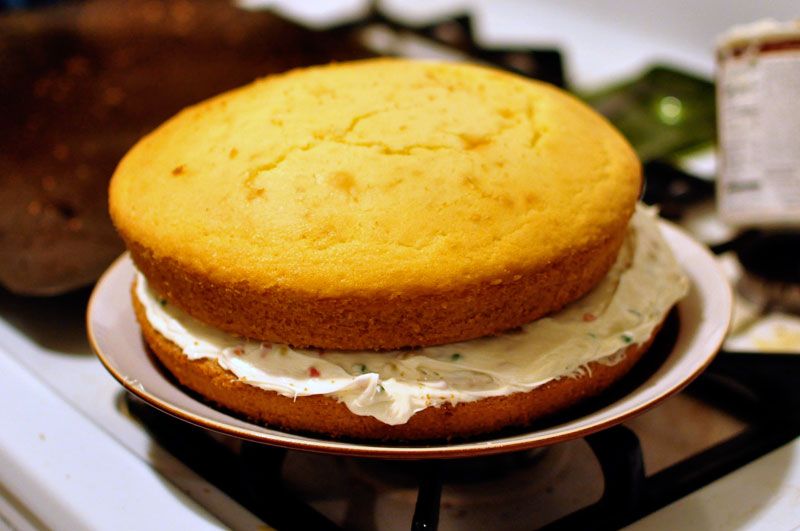 The cake was definitely delicious, but did crack easily (which is something to be wary of when making gluten free cakes.) I was impressed with the taste of the cake, because I felt like it's imperative it doesn't take like cardboard, or crumbs, but rather like real birthday cake – which Betty Crocker has definitely done a good job of doing.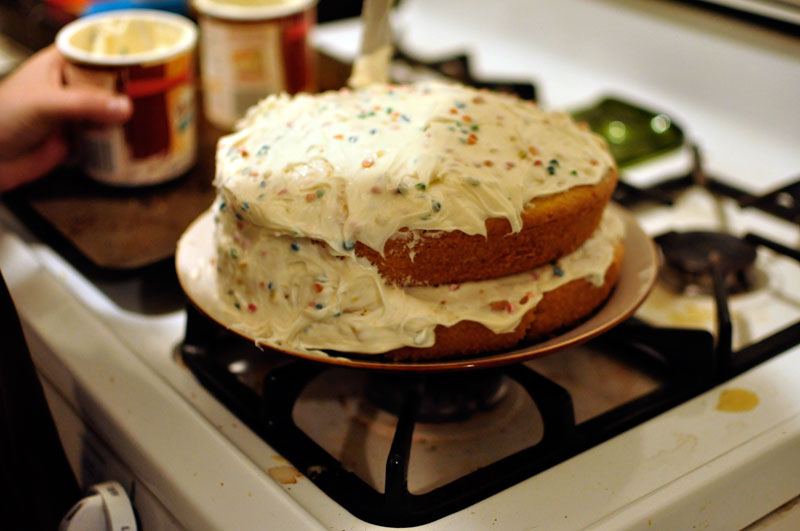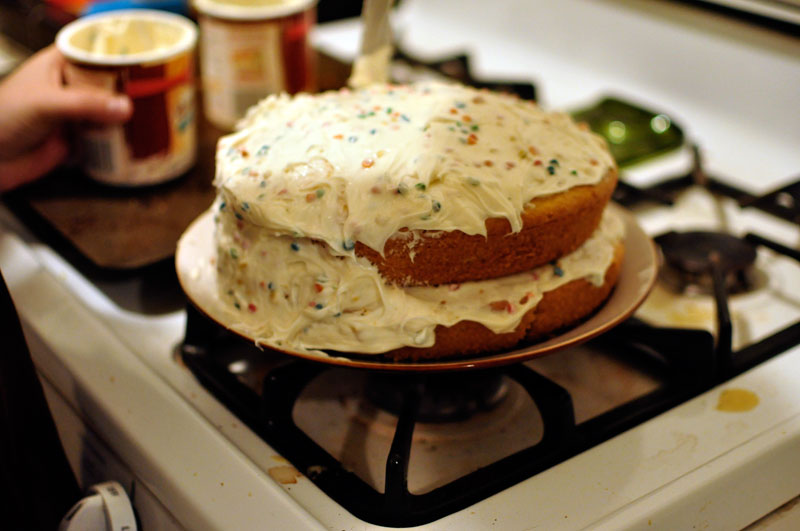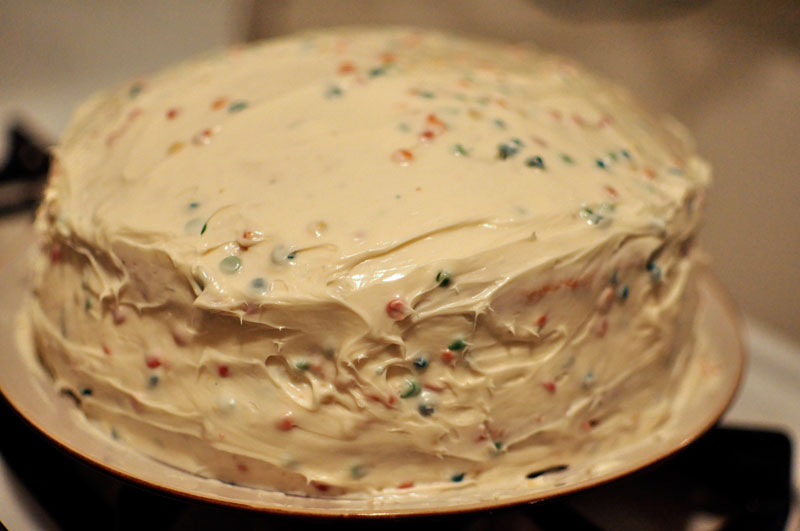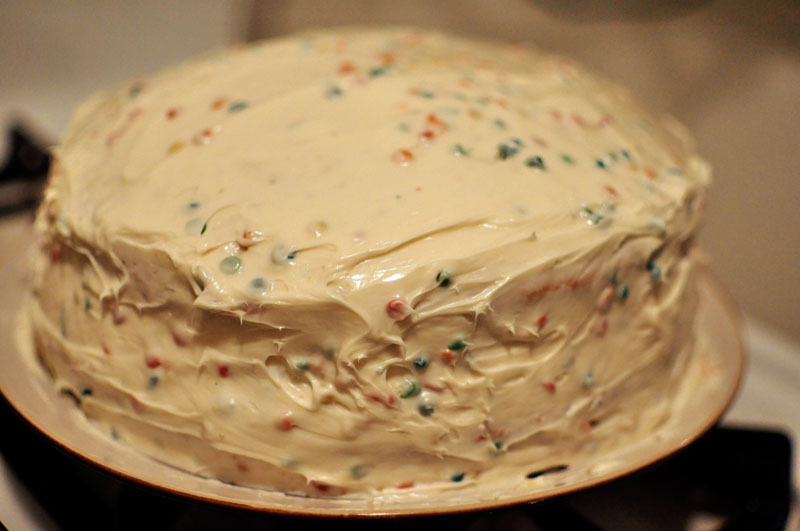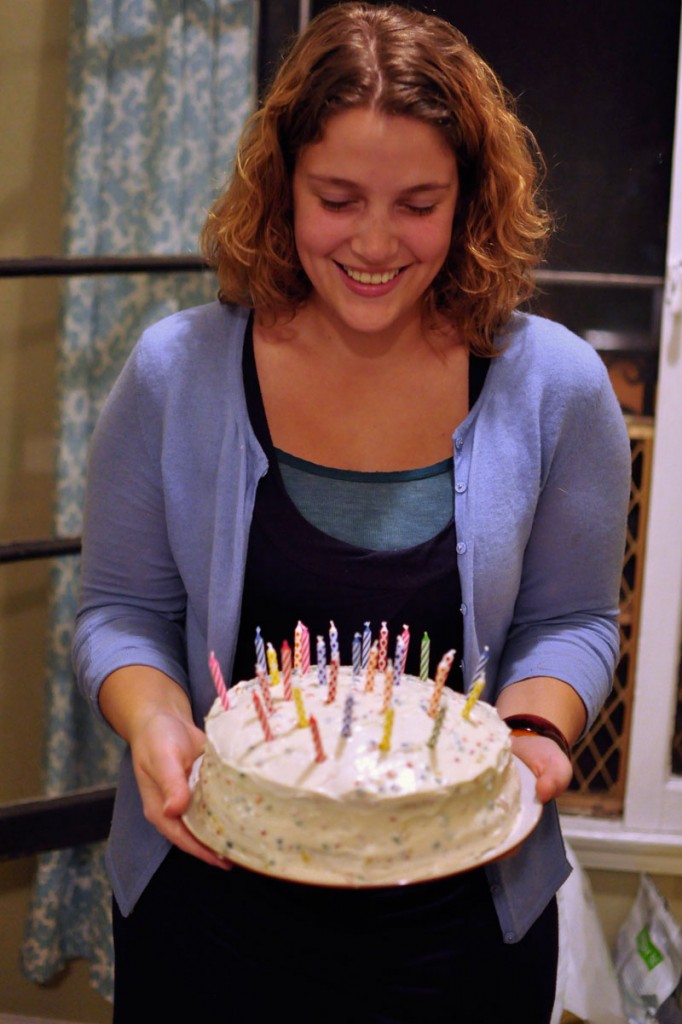 I can't tell in this moment if Melissa's eyes are closed or just looking at the cake, but I do know she was excited about this cake!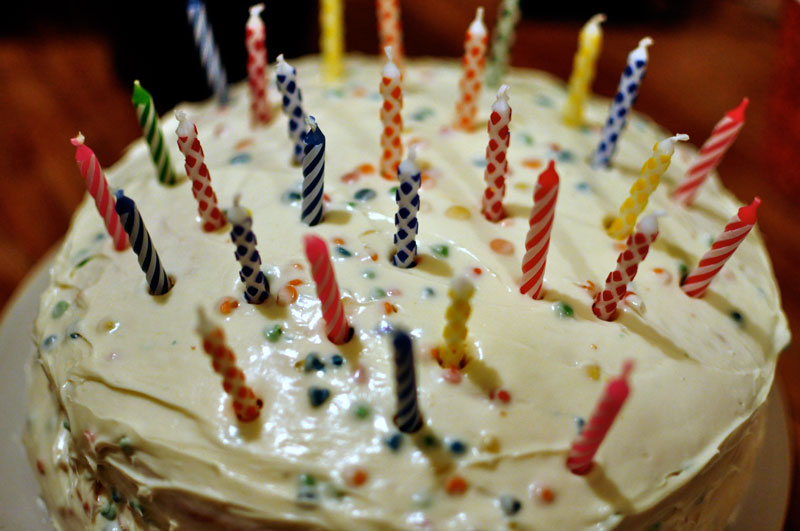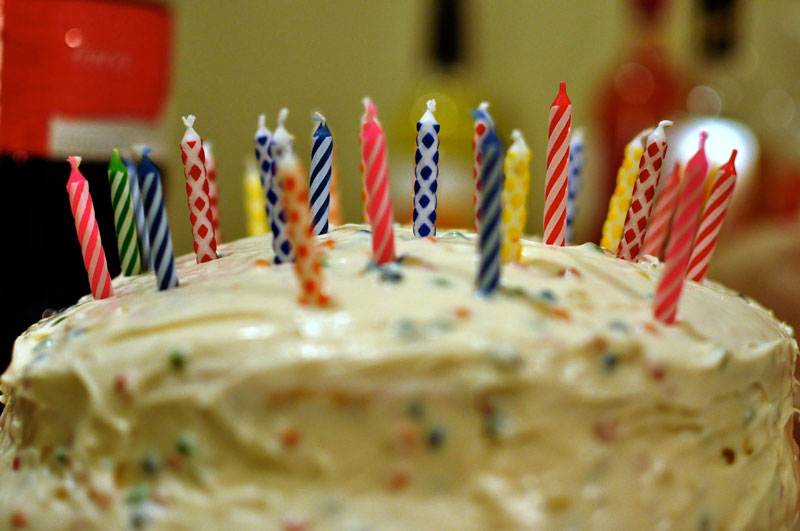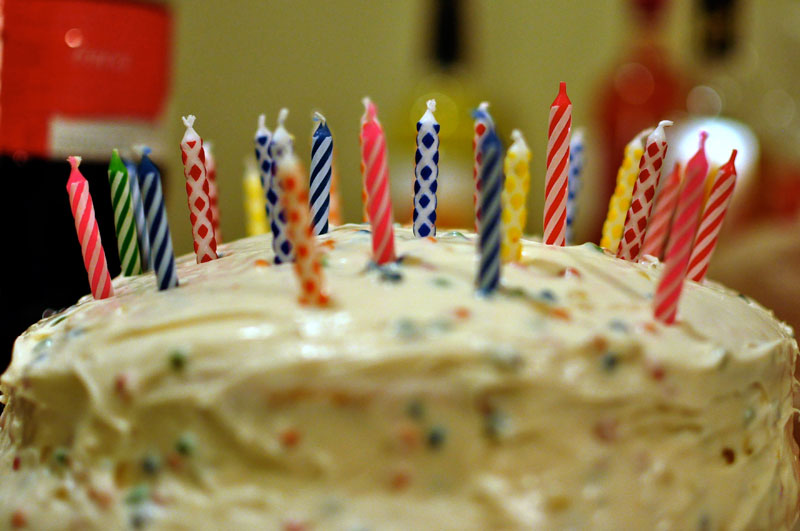 I was glad to be able to have a cake that tasted good to the crowd but that Melissa also enjoyed! I will definitely be trying other cake mixes (I know King Arthur has a gluten free line, and I use their gluten free all purpose flour) and I am excited to see what is in store in the gluten free mix line. Someday, Melissa and I will build our scratch gluten free collection, but I'd say this is a good start. Thanks, Betty!
[addtoany]
Yum