A few weeks ago we had a bake off for work, but I didn't have much time to get my recipes together, nor did I have the time to make some elaborate, fancy baked good (read: outrageous brownies.) I wasn't looking to win, either, since I was judging the contest.
And so, I found a quick recipe from PW that I could make in an hour but wouldn't taint my title as the baker of our team at work. And so, I give you toffee squares.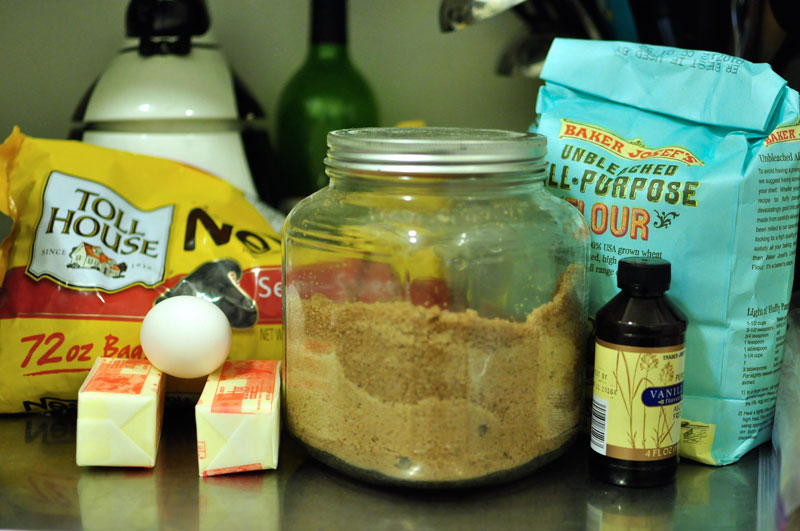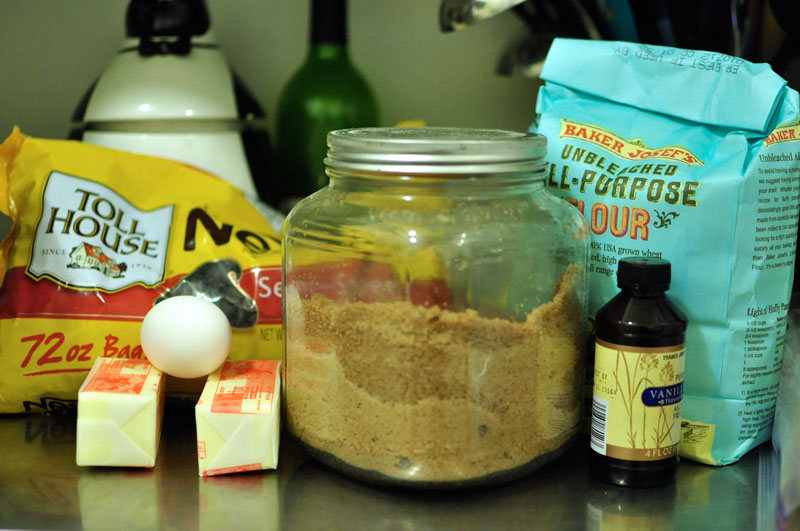 Cast of characters: butter, egg, brown sugar, vanilla, chocolate, flour. Not pictured: pecans.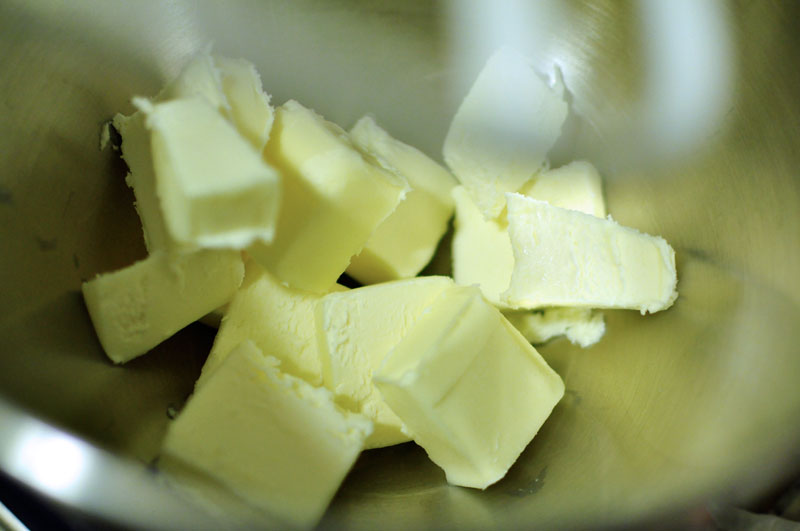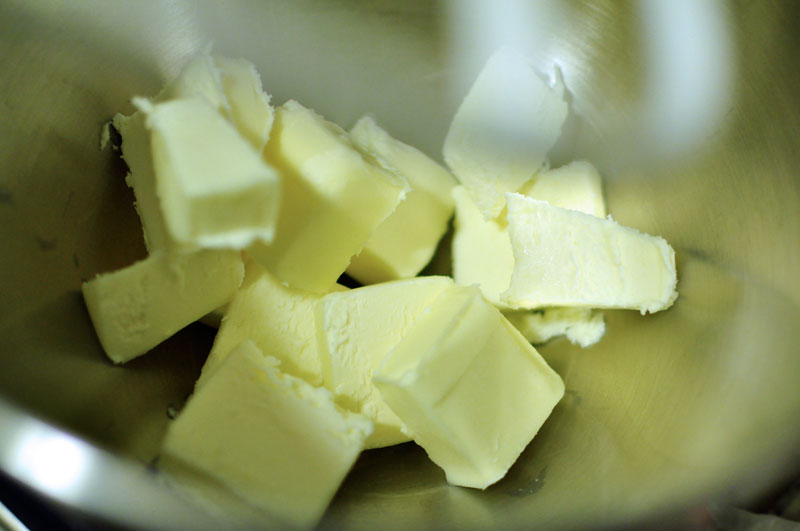 Take some butter.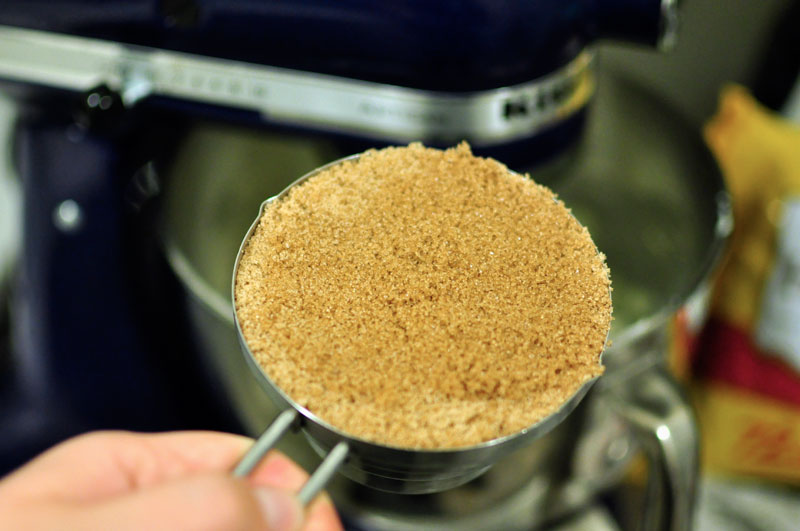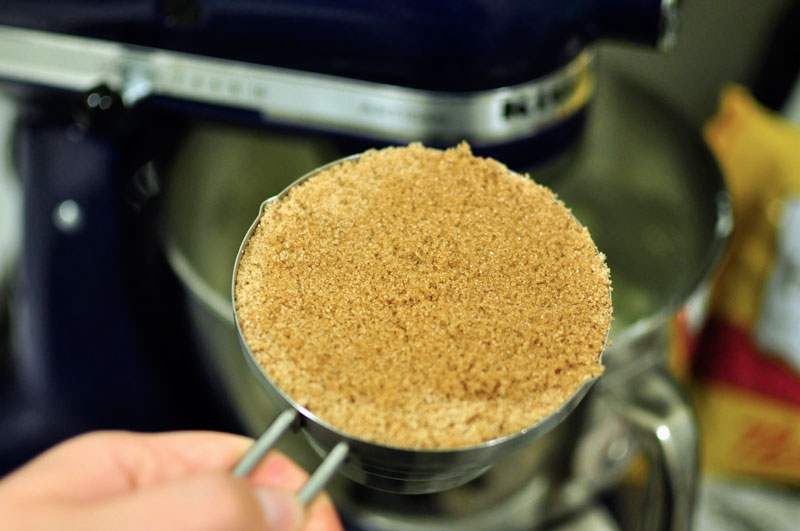 And some sugar. Cream until fluffy.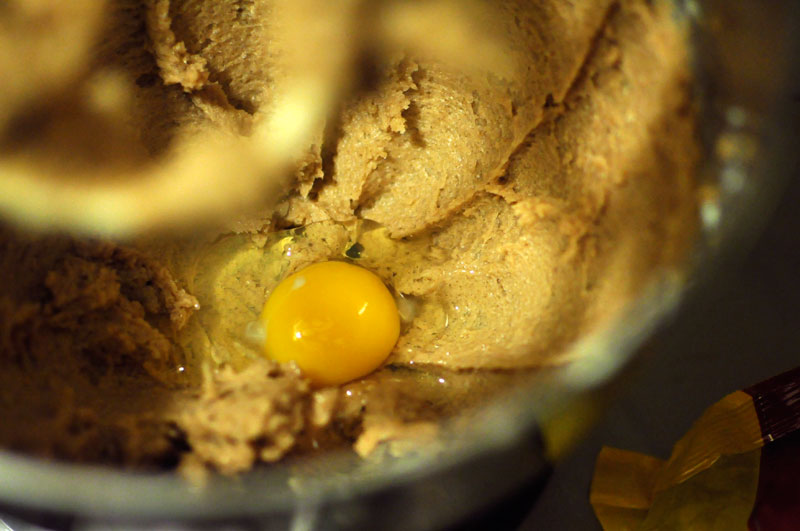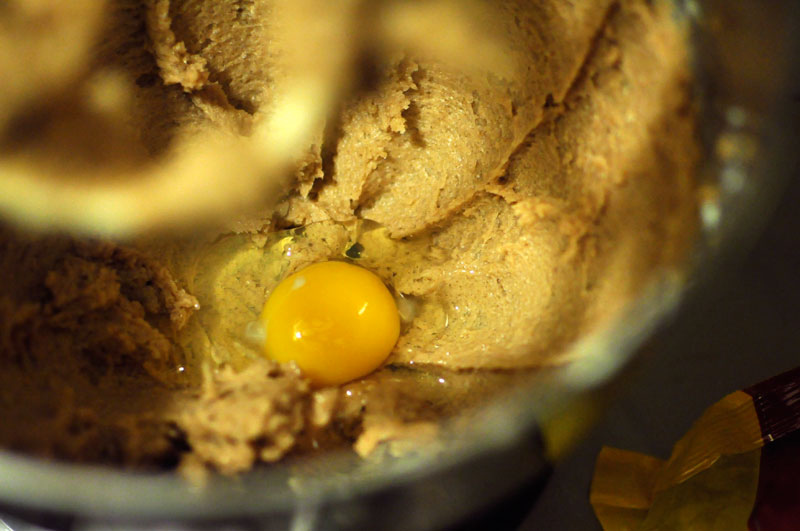 Add your egg.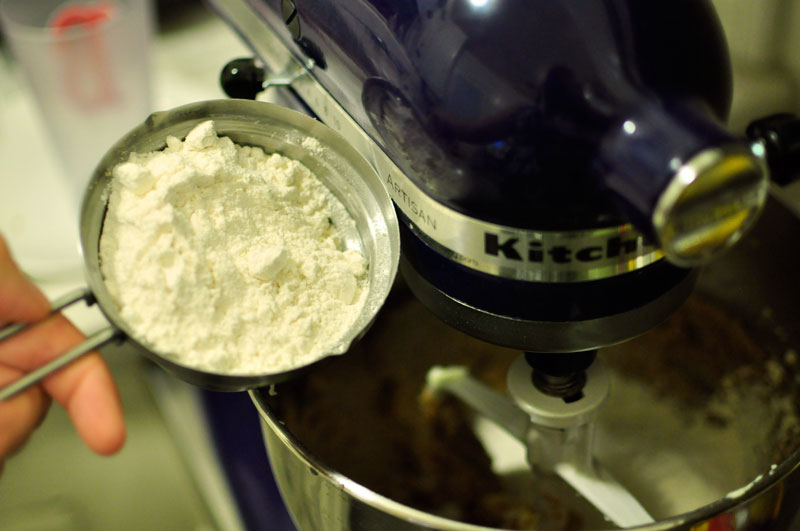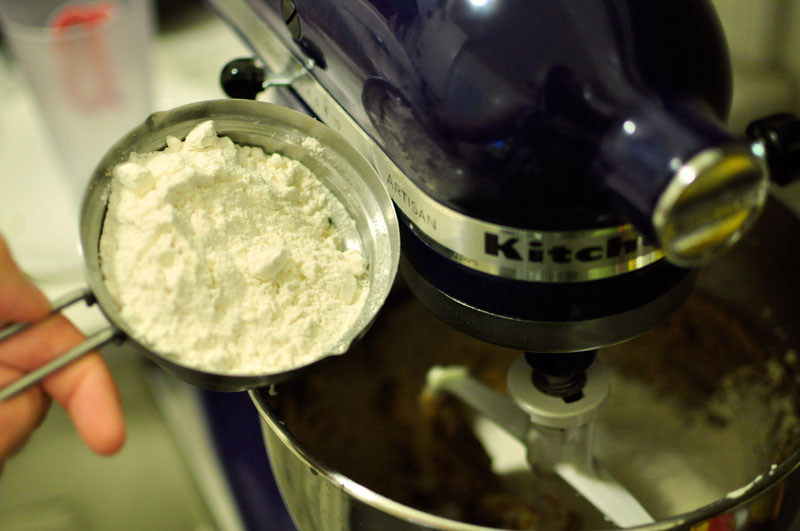 And some flour. And your vanilla.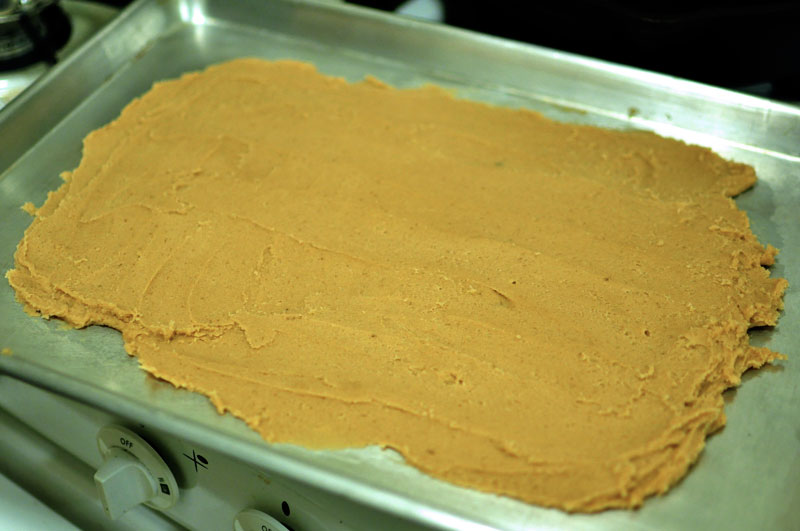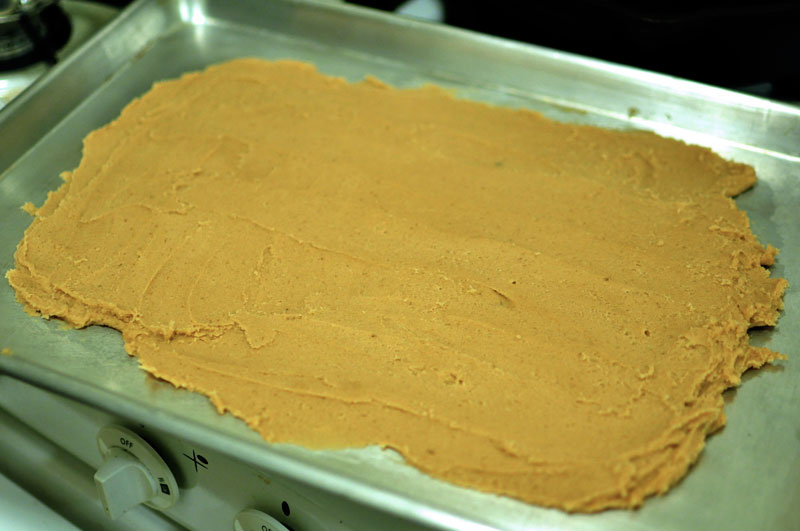 Spread it out. Stick it in the oven.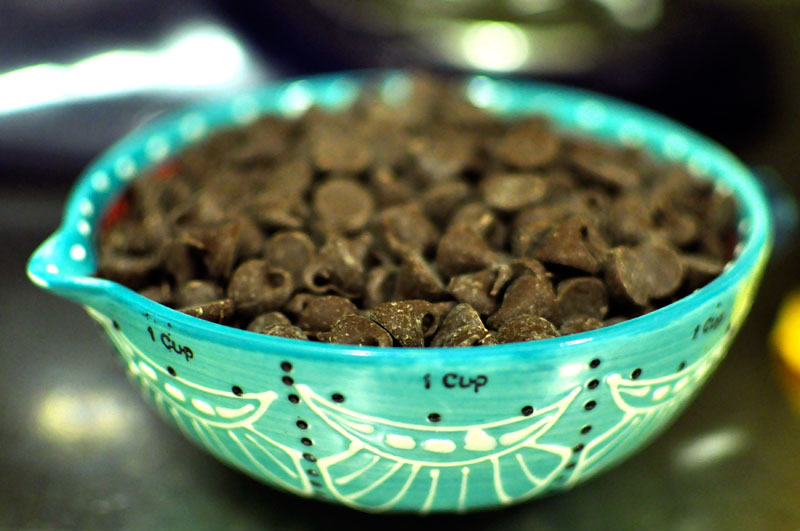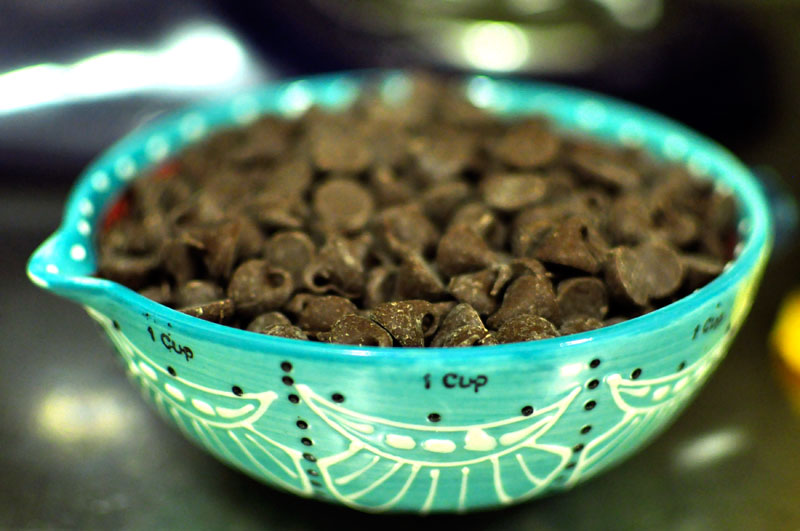 Take some chocolate.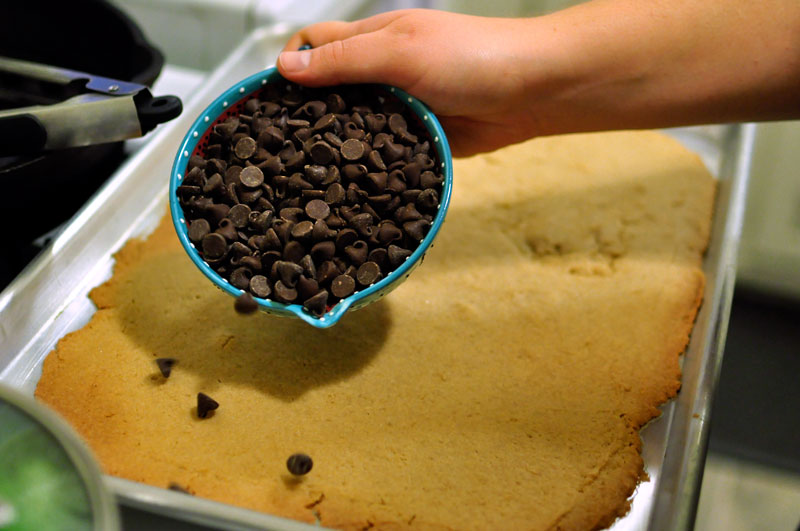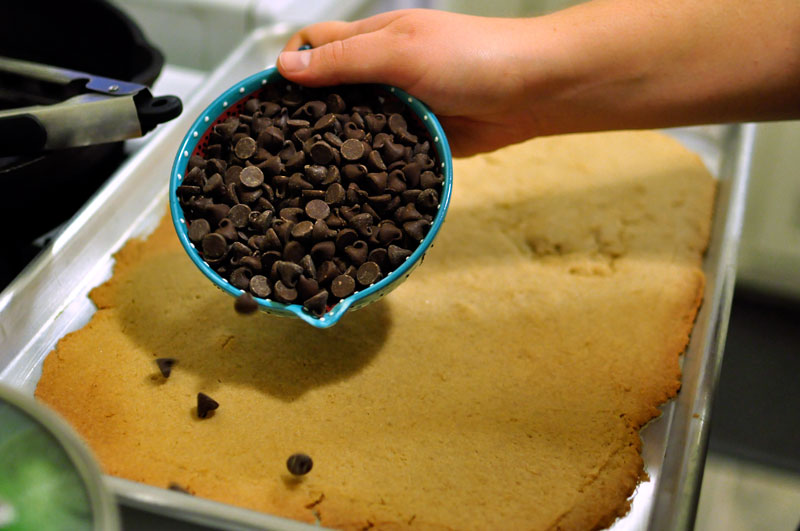 Pour on your baked toffee.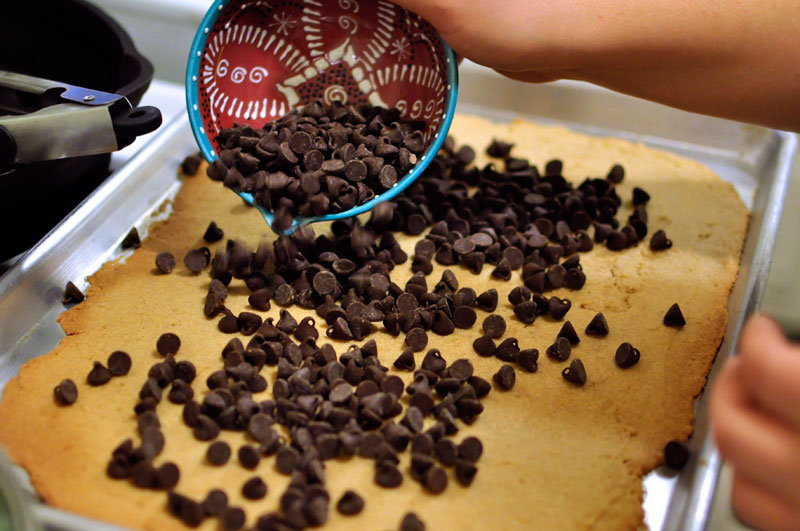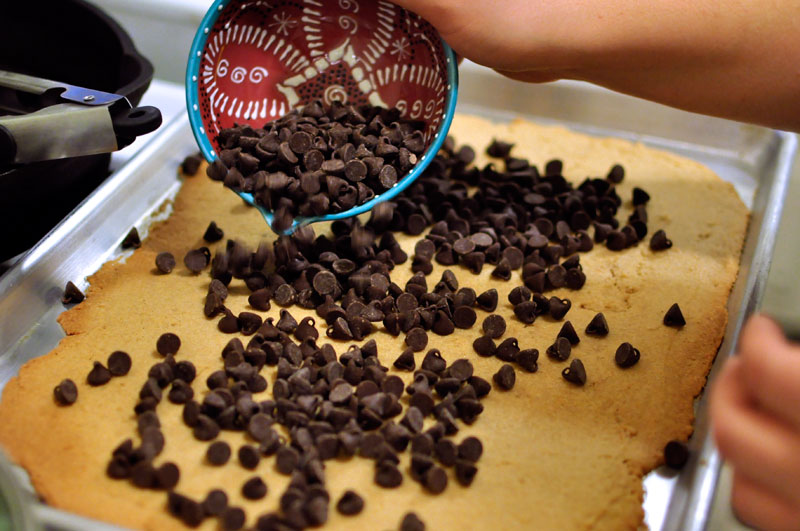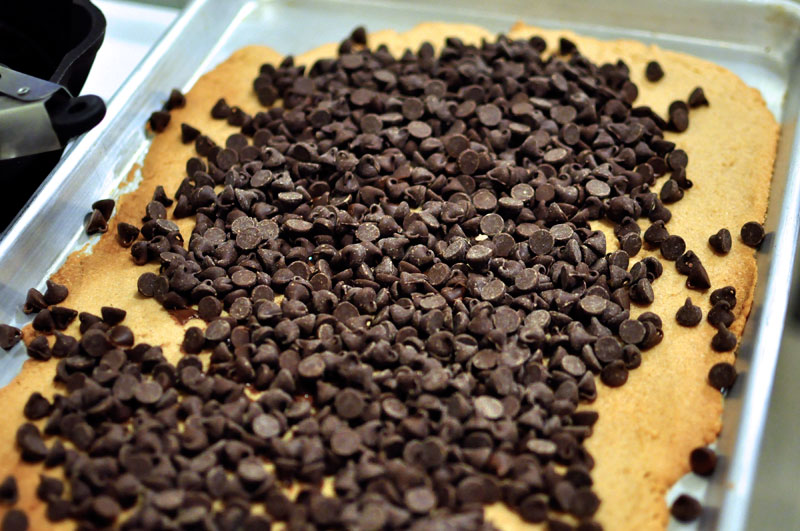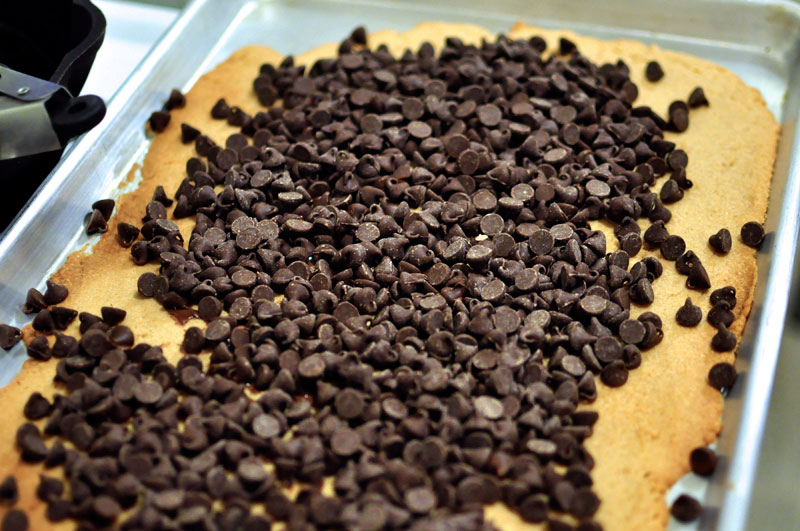 Now, stick back in the oven.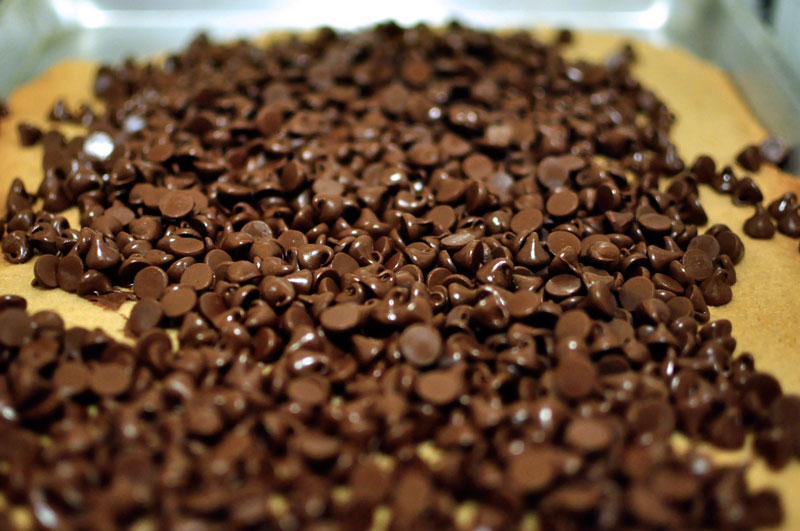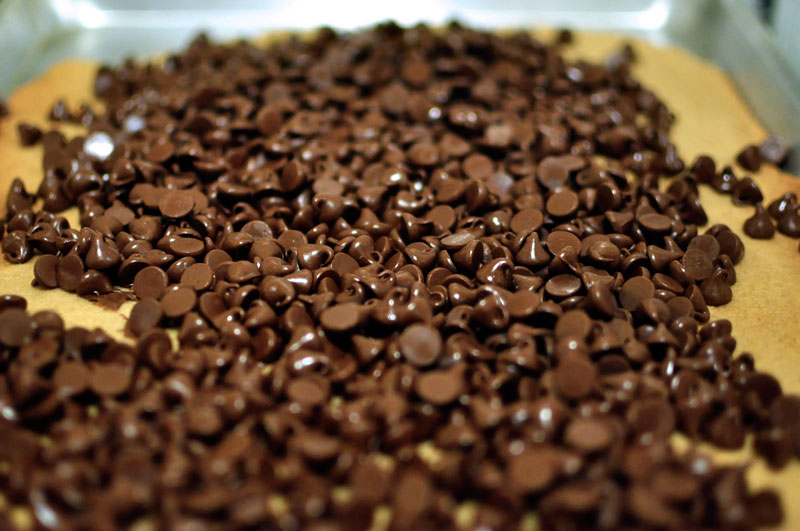 After a minute, take it out and your chocolate will be shiny.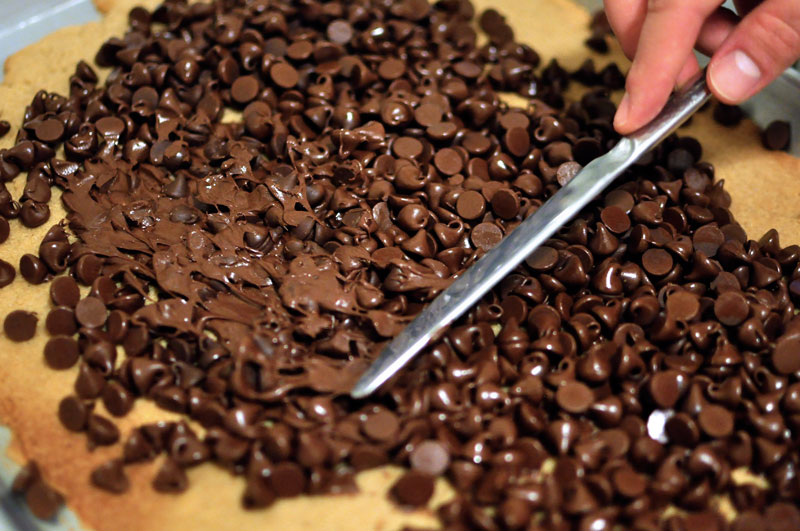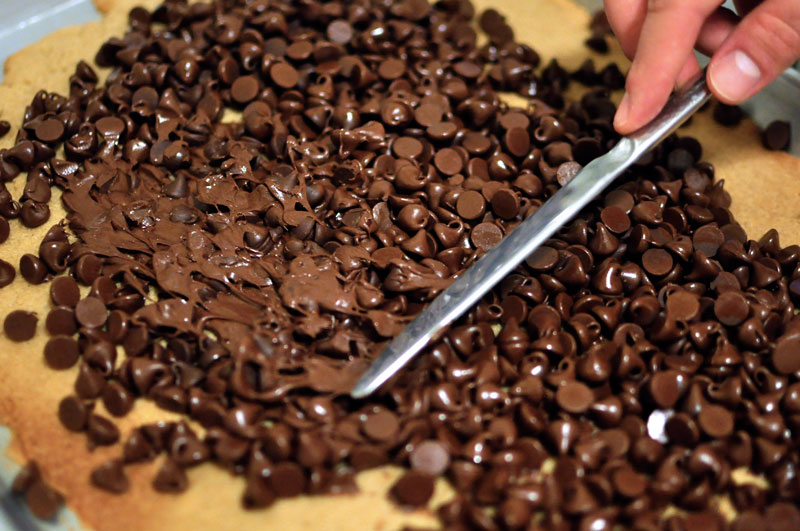 And…spread THAT out.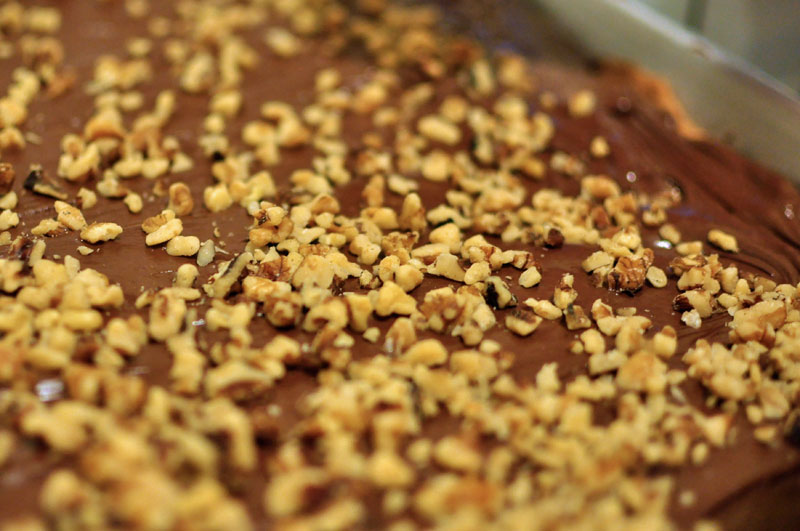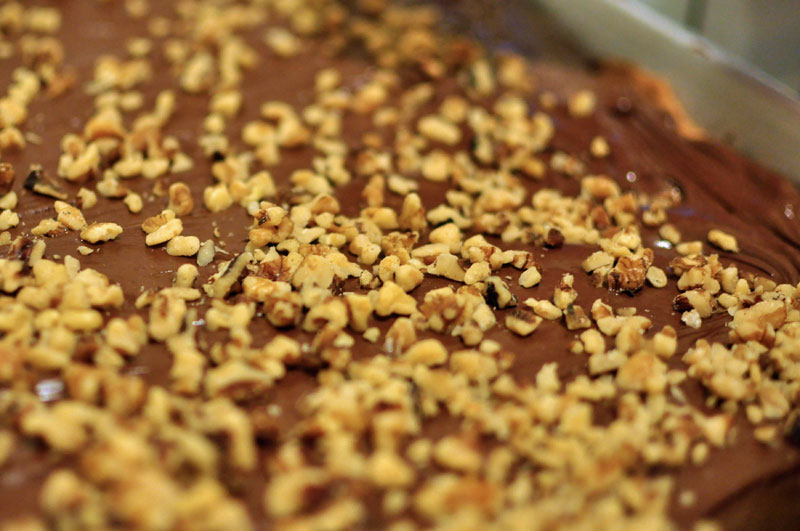 Let cool about 10 minutes, then cut into delicious squares.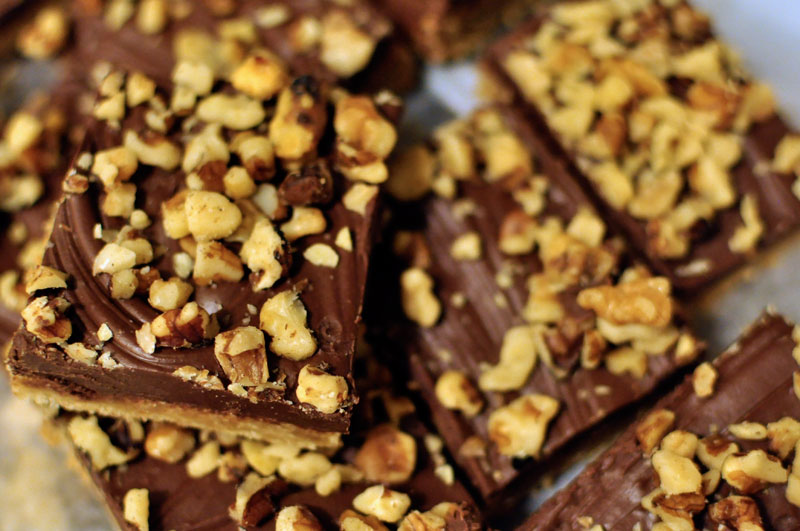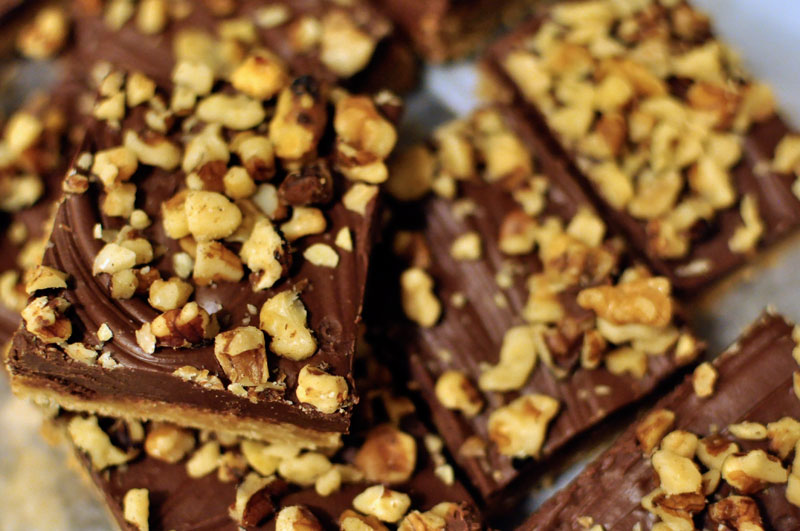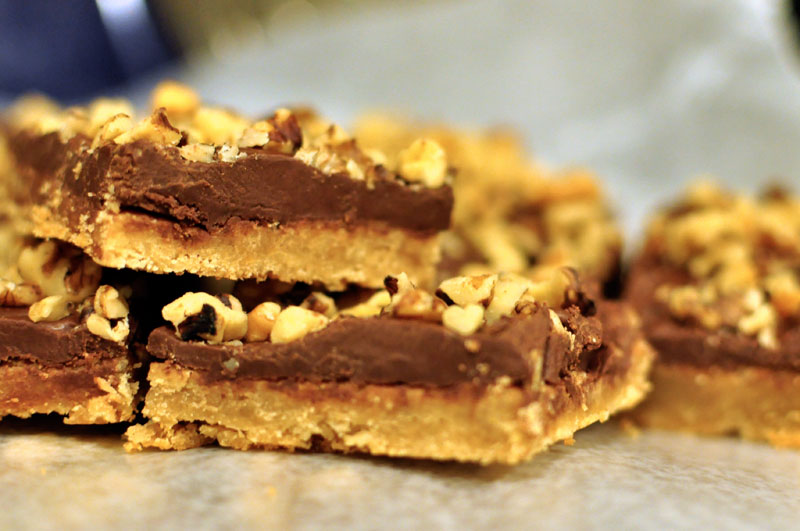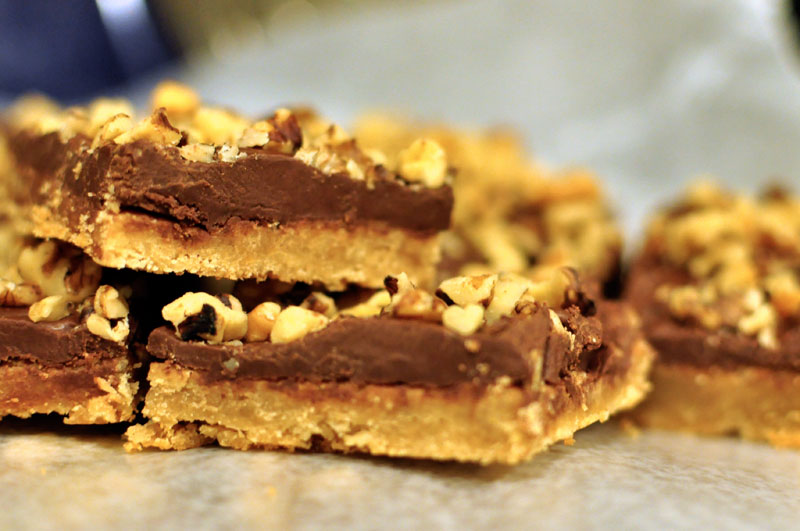 Share with your friends, co-workers, neighbors, family, whatever! These will definitely make you happy, and your friends happy too – and clean up is so easy, you'll be out of the kitchen and on to bigger and better things faster!
What is your go-to baked good?
[addtoany]
Yum