So we have this friend named Ana, who is pretty delightful. She is Colombia, and has the key to many delicious dishes from her childhood that she was eager to share with me! We had a blast cooking several different dishes. This is the first of several posts about Colombian adventures: making arepas!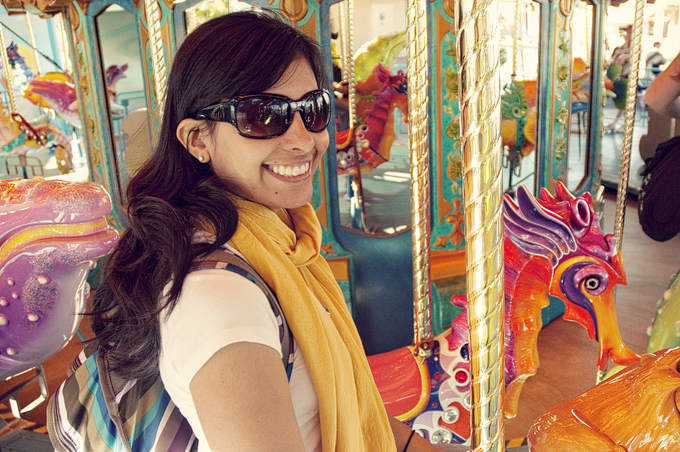 Here's a photo of Ana from her trip to Disneyland, courtesy of Mary Costa Photography.
Arepas are traditionally eaten for breakfast, or as a snack, so we made them as an afternoon "breakfast."
Here is the recipe we used:
1 1/2 cups boiling water
1 cup harina de maiz precocida
1/2 tsp salt
3 tbsp cream cheese
2 tbsp shredded mozzarella cheese
A note about the cheese…these are estimated amounts! We basically just added cream cheese and mozzarella to taste/texture. You're going to need some butter to, for your pan!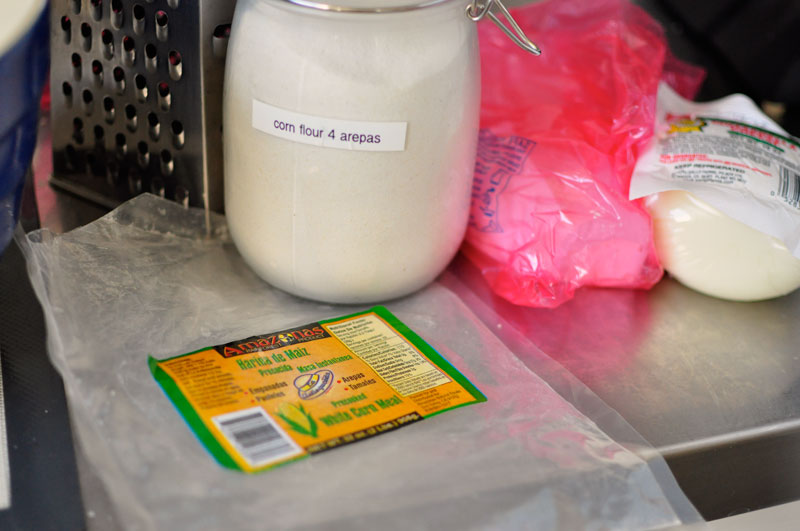 Here is the corn flour that Ana was kind enough to bring over. They also had it at the Hispanic grocery store we went to, which was good to know for the future!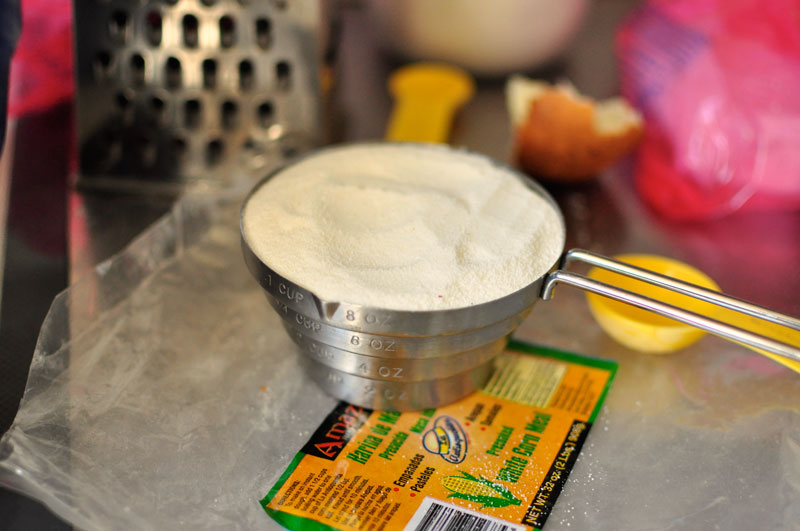 Our harina de maiz precocida.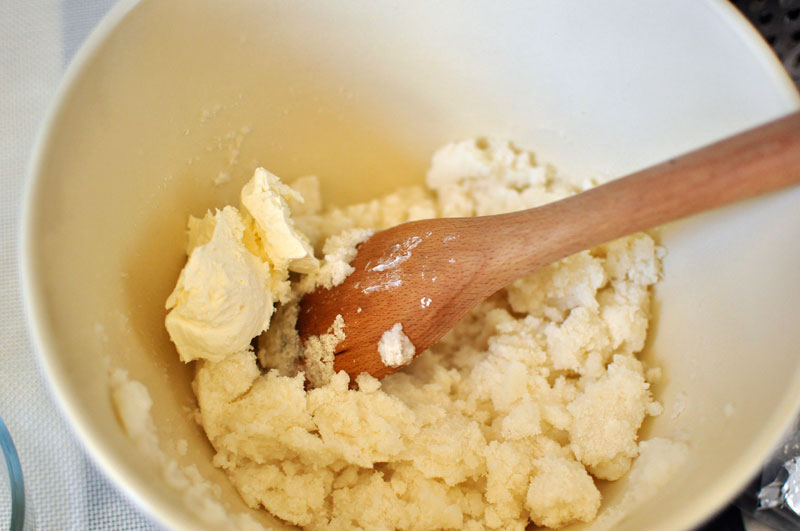 We took the corn flour, added boiling water and salt, mixed together, and then added the cheeses.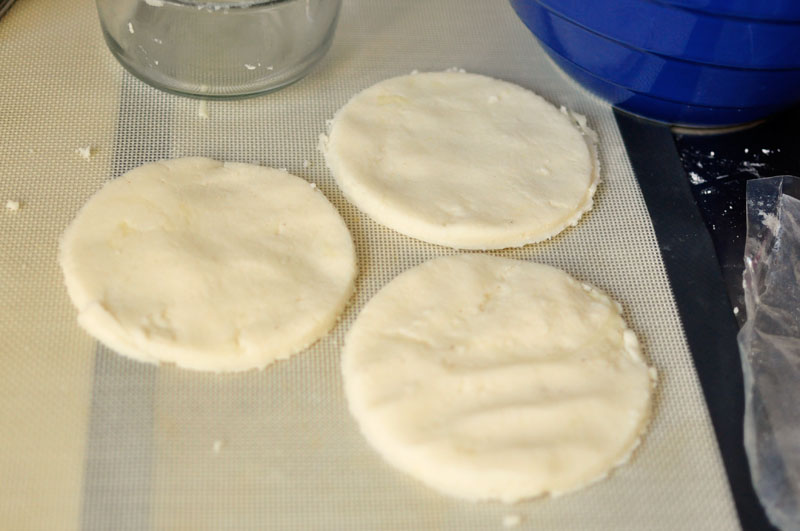 Using a glass container as a cookie cutter, we made circles of the dough about 1/4 to 1/2 inch thick.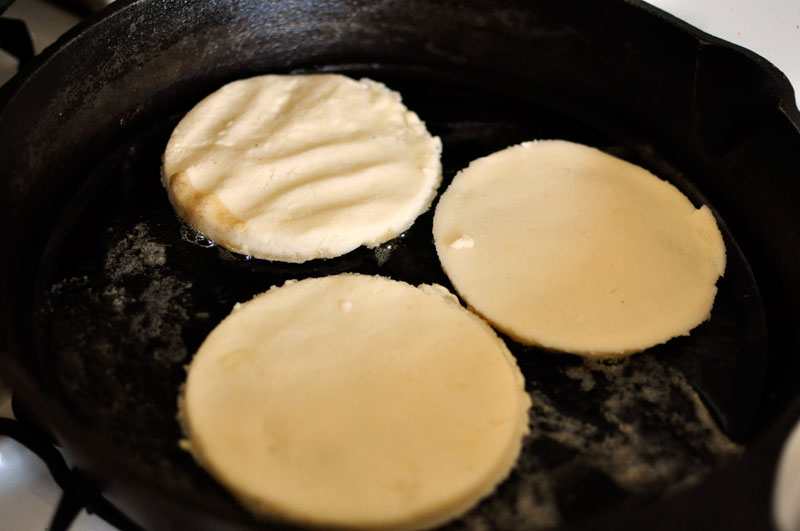 I buttered the cast iron well, then plopped the arepas into it. Is your mouth watering yet? Mine is…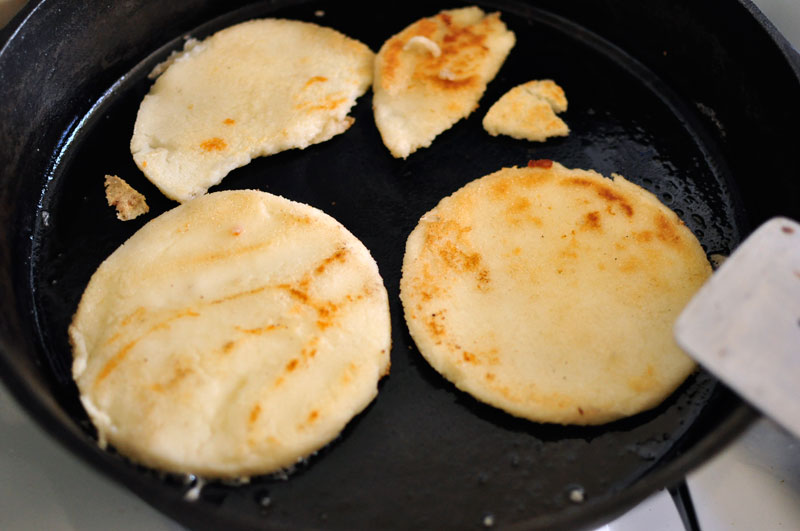 After a few minutes (about three to four) it was time to flip. These you want to leave undisturbed so they brown and crisp — that was the hardest part!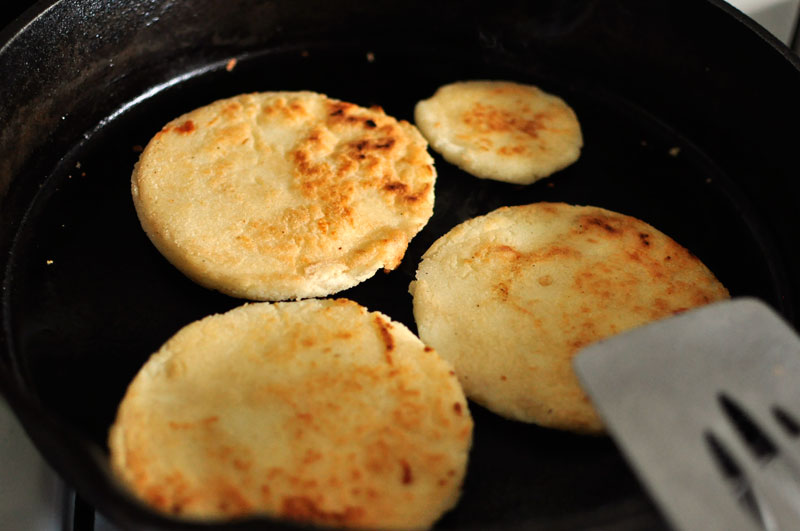 These are close to done, and according to Ana, close to perfect!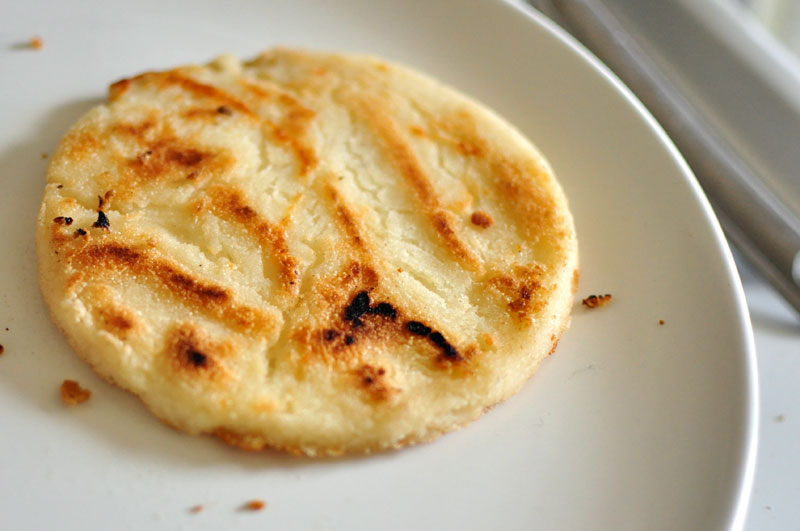 Ana told me this was the closet to perfect. I will take it! We ate these with some more cheese (of course) but Ana and I will be attempting to make scrambled eggs with a Colombian style that complement the arepas quite well.
Having never had eaten arepas before, I didn't know what to expect, or what I was working towards! Lucky for me, Ana told me our next adventure will be to head to a Colombian restaurant so I can try some things out and then recreate! I can't wait to share the next few recipes with you, but let me say this: it only goes up from here!!
What are some of your favorite dishes that remind you of home?
Yum