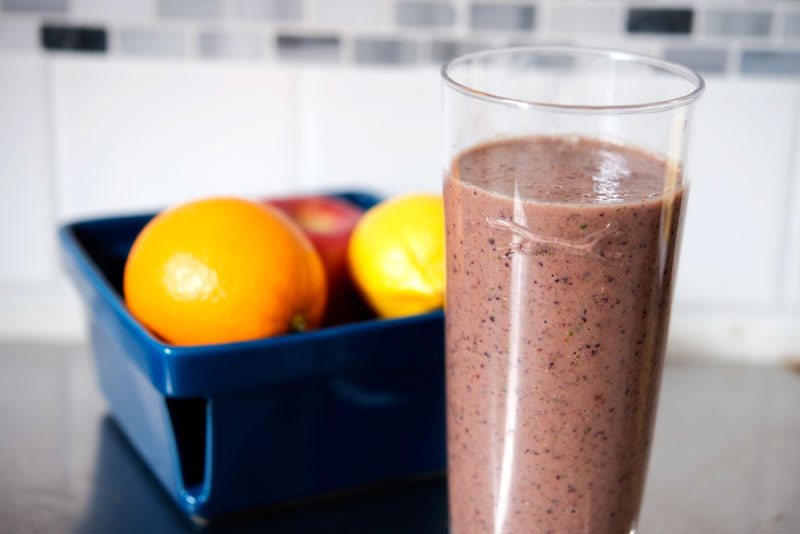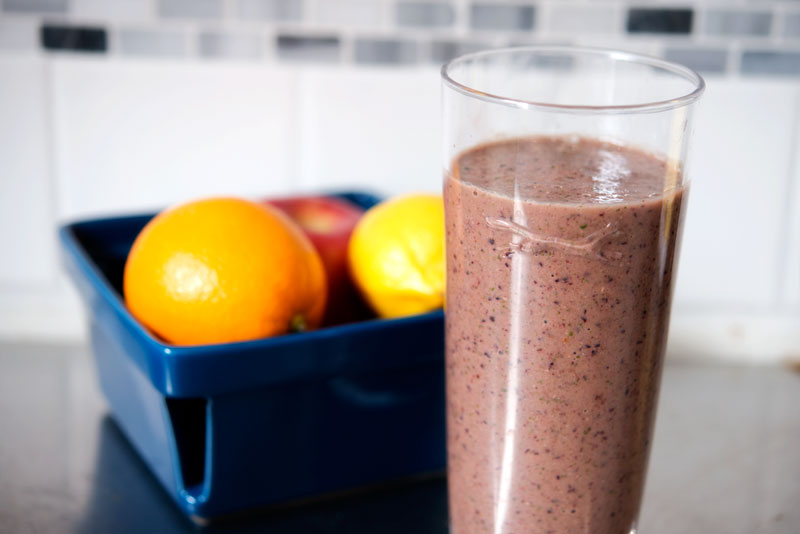 Happy Monday folks! Now that spring has sprung, and we're heading off to the summer (right…??) I am getting more and more into smoothies again. They're fast, they're easy, and they can be different each and every time even if you use the same fruits and veggies. This smoothie could have been an orange spinach smoothie, or a berry lemon smoothie, or a flax seed carrot smoothie….but it was all of the above.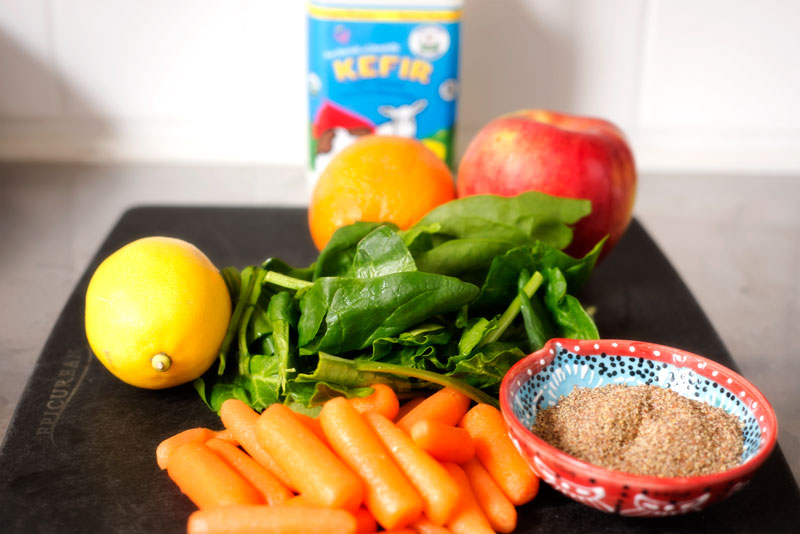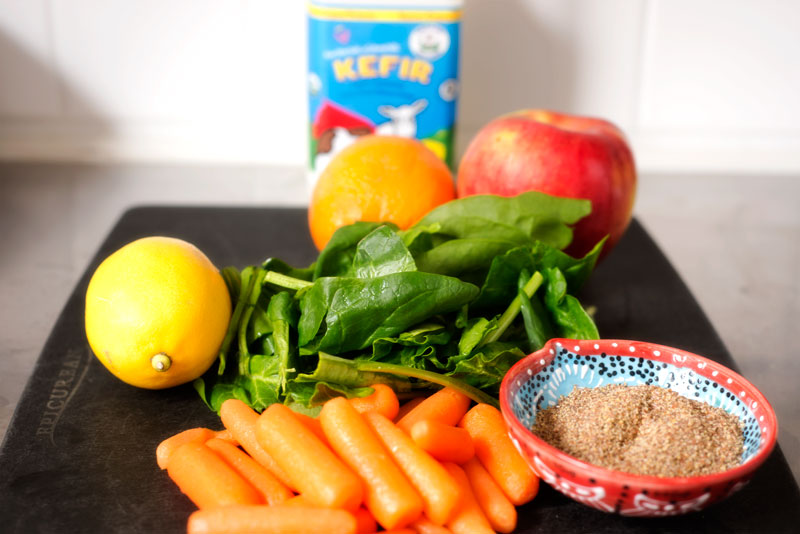 I used some carrots, some spinach, an orange, a lemon, an apple, some flax seed, some kefir, and some frozen berries. Use what you've got. Or use what I used – it was delicious! Kefir is roughly a cross between yogurt and milk – you can use kefir, or milk, or yogurt, or something non-dairy, whatever works for you, and whatever you like!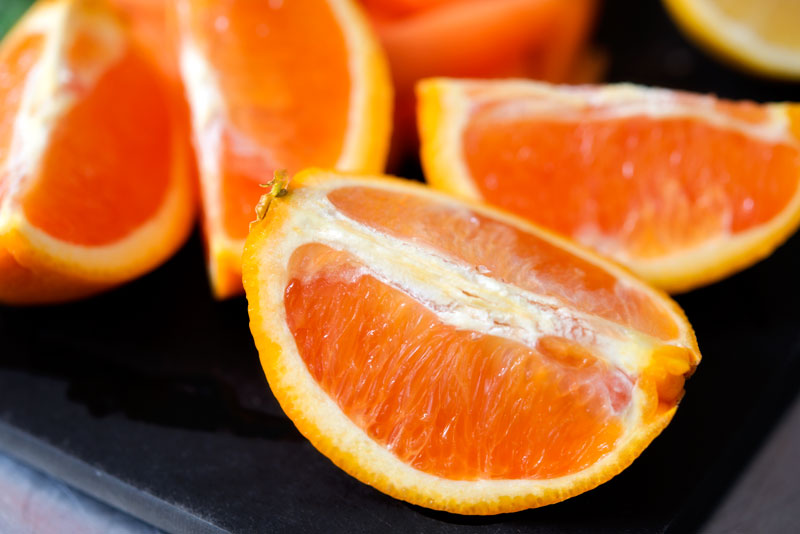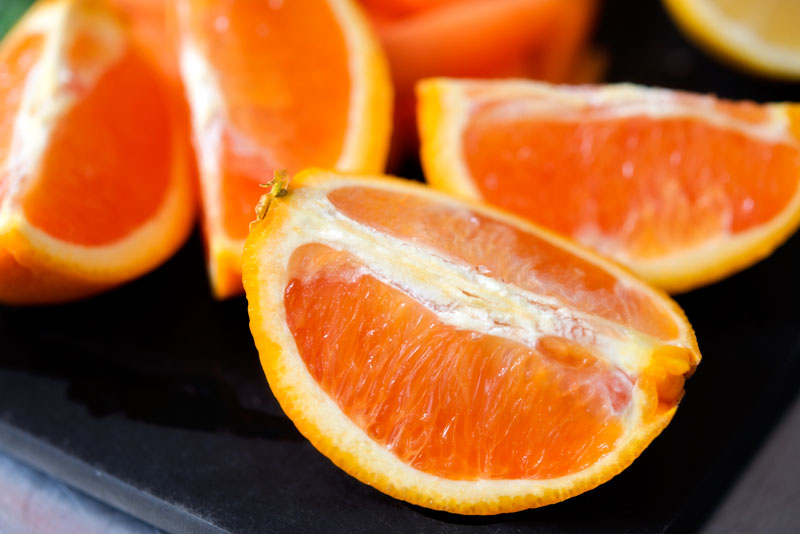 This is a Cara Cara orange. They are my fave variety, and MMC likes them because they don't have seeds. MAC likes them because they are the best. I like them for all of the above. And because oranges remind me of my childhood, and soccer, and half time.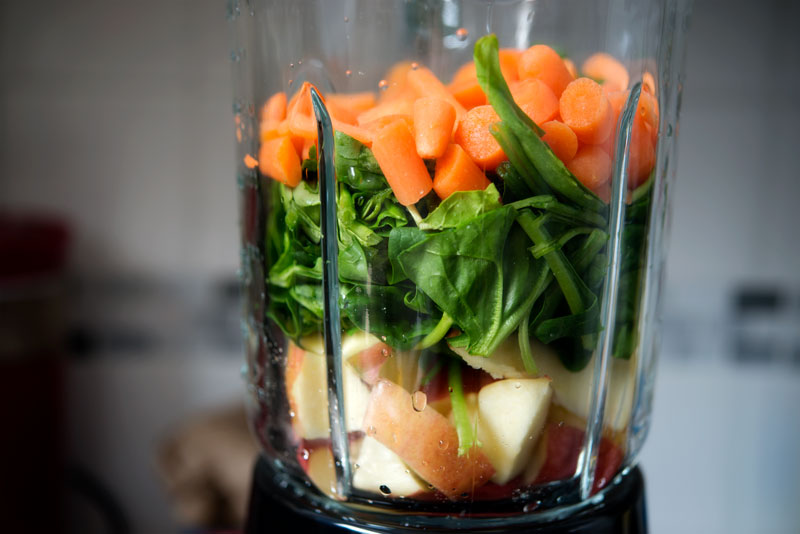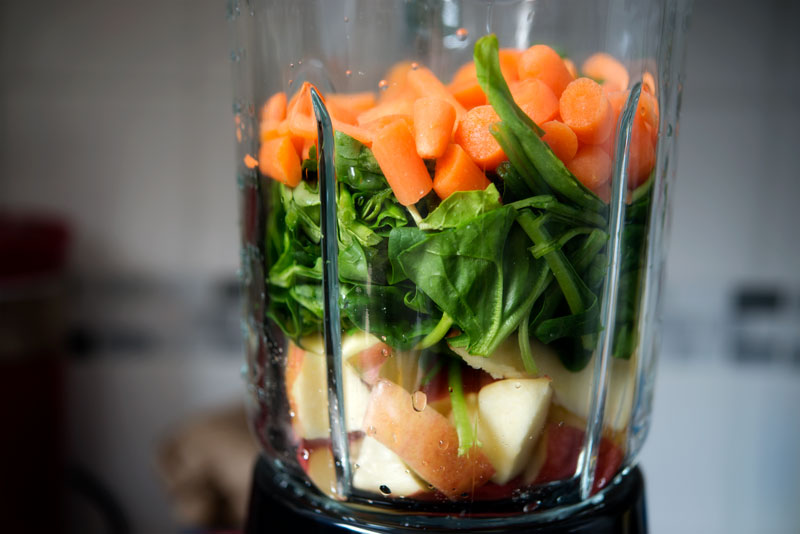 So chop all your stuff, and put it in your blender. This is our new blender after our last one went south and Jeff wrote off to Cuisinart to get it fixed and they couldn't fix it so they sent us a new one instead. I was about to throw the blender out and just buy a new one. Alas, our free blender/food processor will not go forgotten for at least another six months. Regardless, we have a new blender, and so I was excited to use it!! We've been without for too long.
Once you've done your initial blend, you can go ahead and add your flax. I have ground flax I keep in the fridge to add nutrients. Completely optional, obviously, but also flavorless, so no big deal if you add it – you and know one else will know!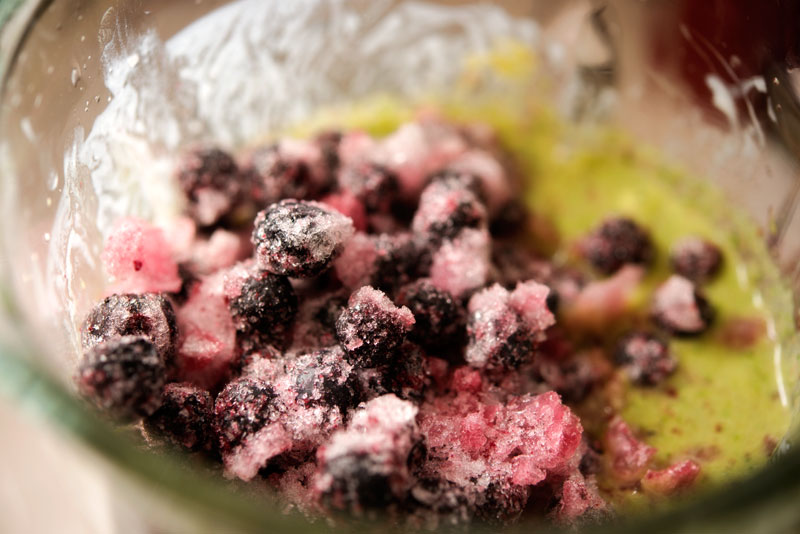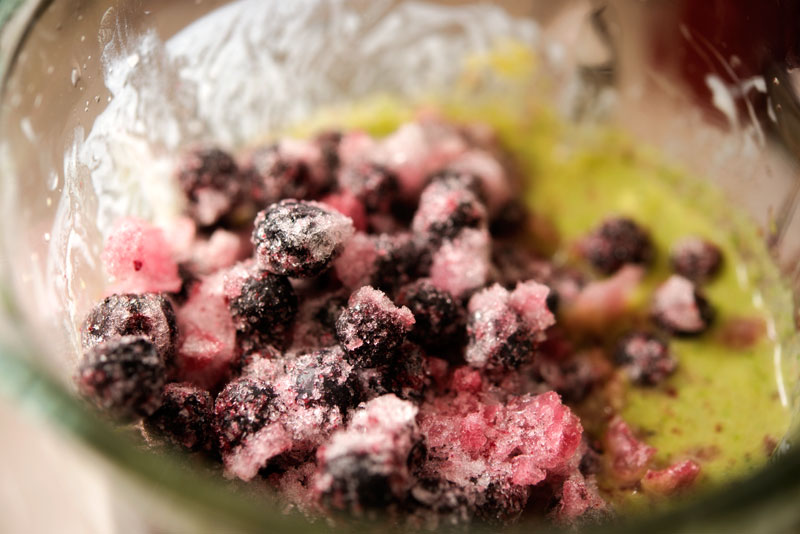 Add a handful of berries or two, and blend away.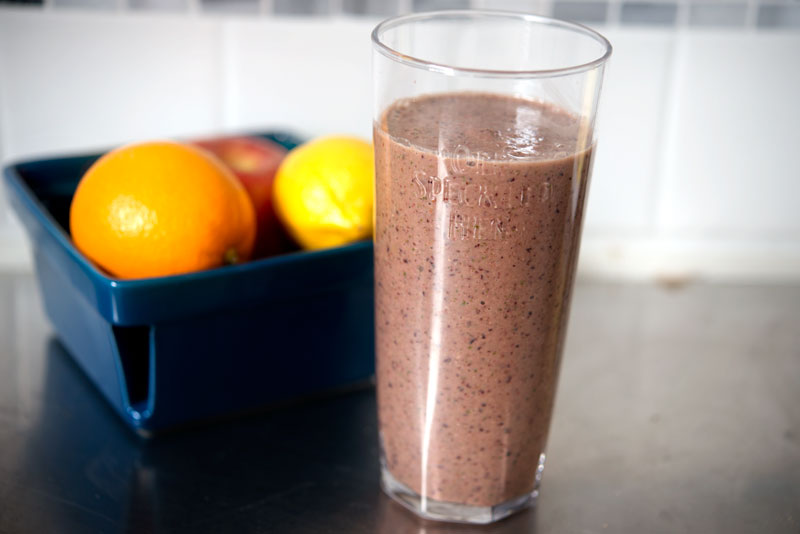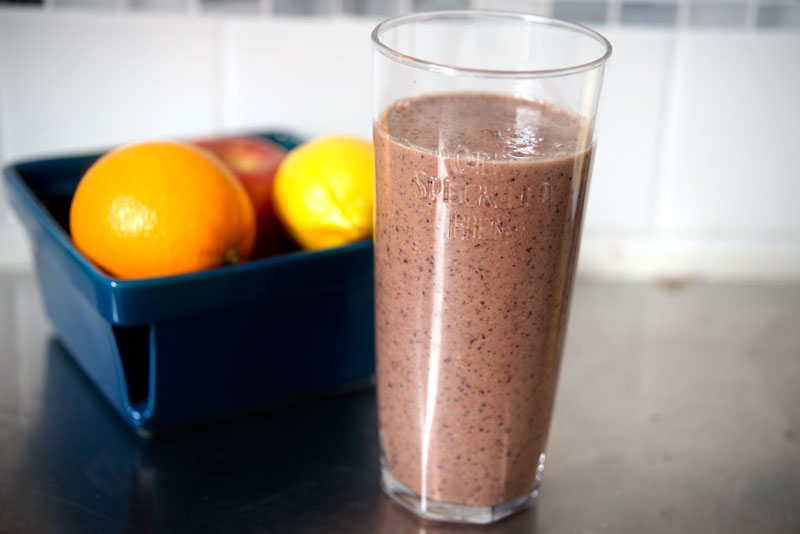 You've got yourself a packed fruit/veggie smoothie that is delicious! You can add as much milk or ice as you want to get it to the consistency you want it – or use half an orange and less carrots, or more berries. You get the idea. Go forth and enjoy yourself a delicious smoothie!
Yum