This is the correct response to the phrase, "Top of the morning to you," a phrase commonly associated with the Irish! And another common Irish connection? St. Patrick's Day, of course! In honor of the upcoming holiday, I made the Irish Soda Bread my mom used to make for me as a kid.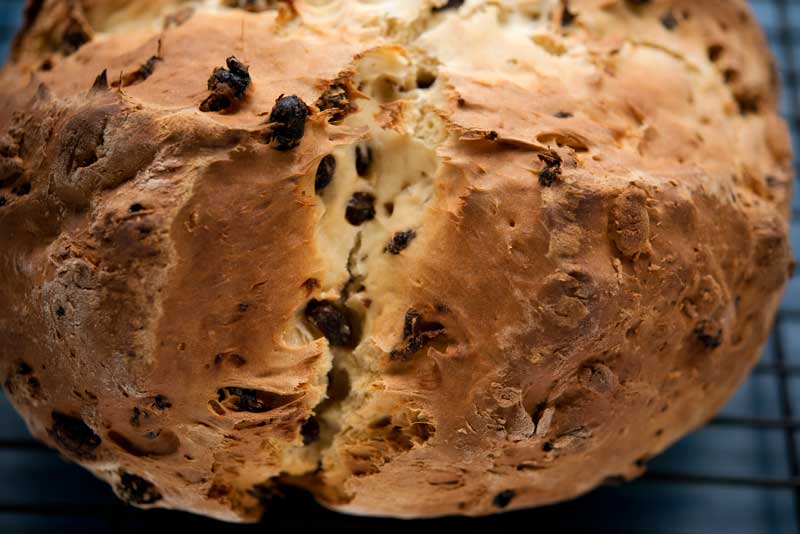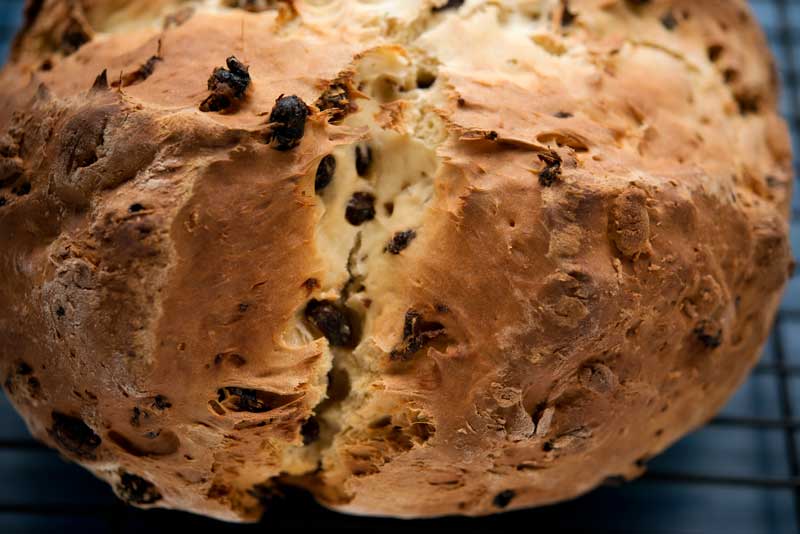 This recipe is easy to put together, but you'd better use currants instead of raisins, if you can find them!
Ingredients:
4.5 cups all-purpose flour
2/3 cup sugar
1 tbsp baking powder
1 tsp baking soda
1 tsp kosher salt
1 1/2 cup currants/raisins (use currants if you can find 'em. Makes it that much better.)
2 eggs, beaten
2 cups buttermilk (or milk you've turned to buttermilk with vinegar!)
2 tbsp melted butter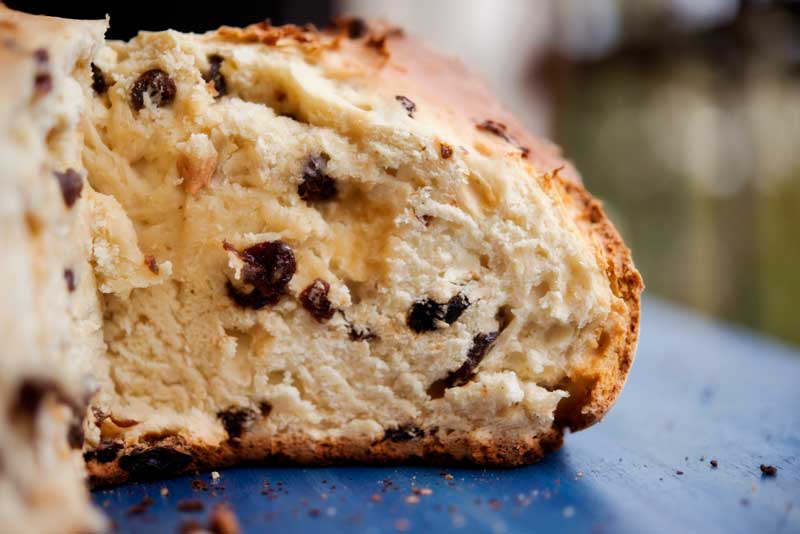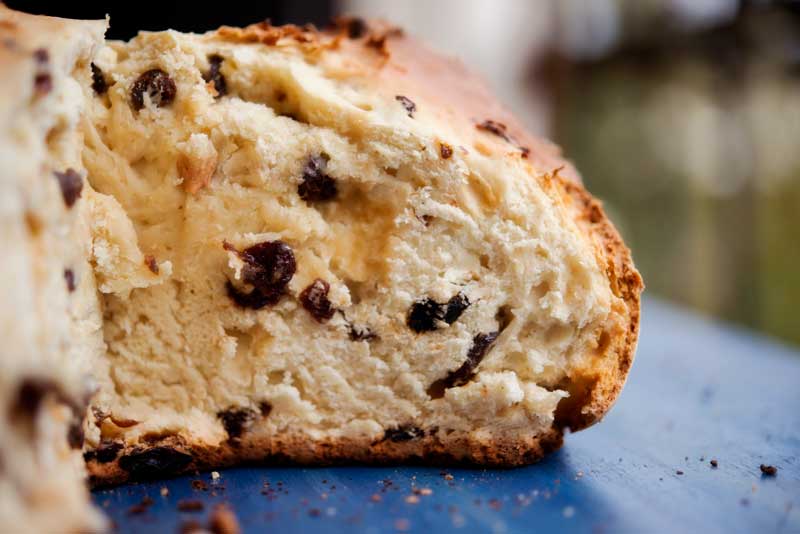 Put your dry ingredients together in a bowl – the flour, sugar, baking powder, baking soda, and your salt. Then, add your raisins.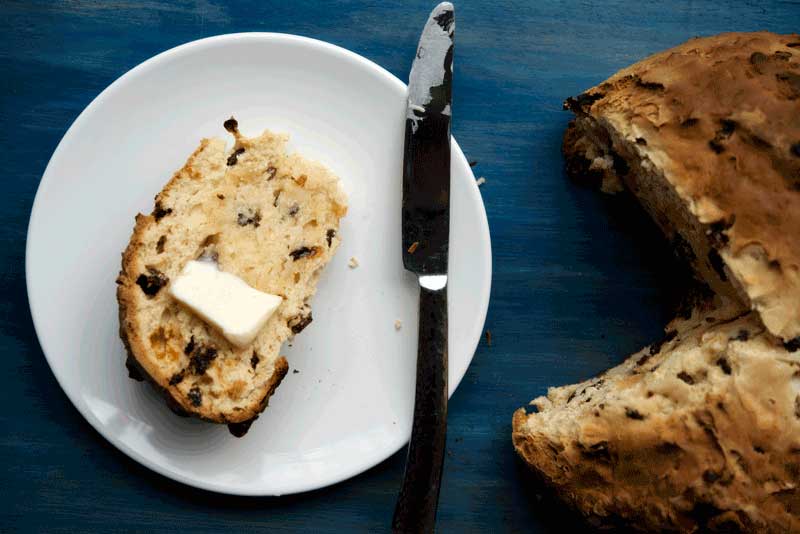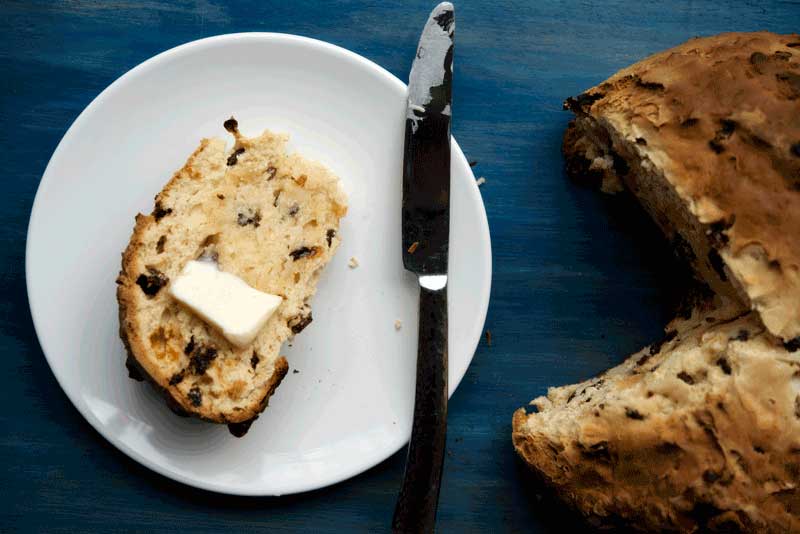 In another bowl, beat eggs, add melted butter and buttermilk and stir. Then, add your wet to your dry, until just incorporated. Put into greased loaf pan (or form into a loaf.) Bake at 30-45 minutes at 375.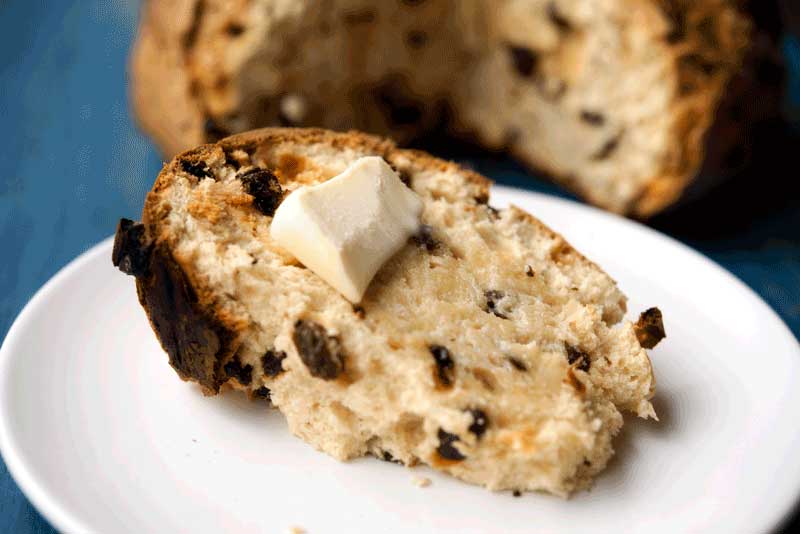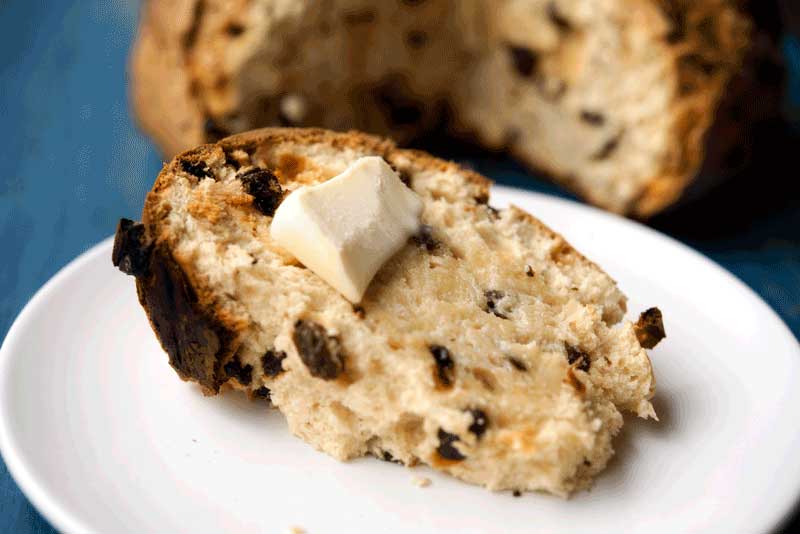 Serve with a pat of butter, and you're having the best slice of breakfast-bread you've had in a long time! This favorite reminds me of my mom, of home, and of almost-Spring mornings. I hope it brings smiles to your breakfast table, too!
Happy almost-St. Patrick's Day, everyone! What do you do to celebrate this holiday?
[addtoany]
Yum