Liz, of Onions and Chocolate, is a dear friend of mine from my old job. A few weeks ago, I headed to her house (and her delightful kitchen) to help her cook up some delicious food. I figured we'd both cook, and both photograph, but it quickly turned into my photographing and her cooking. Which might be for the better, since she is a better cook, anyways.
When I was over, she made bread (which she had made the night before but just baked while I was there), a beef stew that had a substantial amount of tea in it, and some delicious gougeres (cheese puffs) for us to snack on while we waited for the stew.
I'm sure she'll blog about these recipes over on Onions and Chocolate, but I wanted to give you a taste of the recipes, so here's the first installment – Cheese Puffs!
The cheese puffs she made were from the Barefoot Contessa's Barefoot in Paris.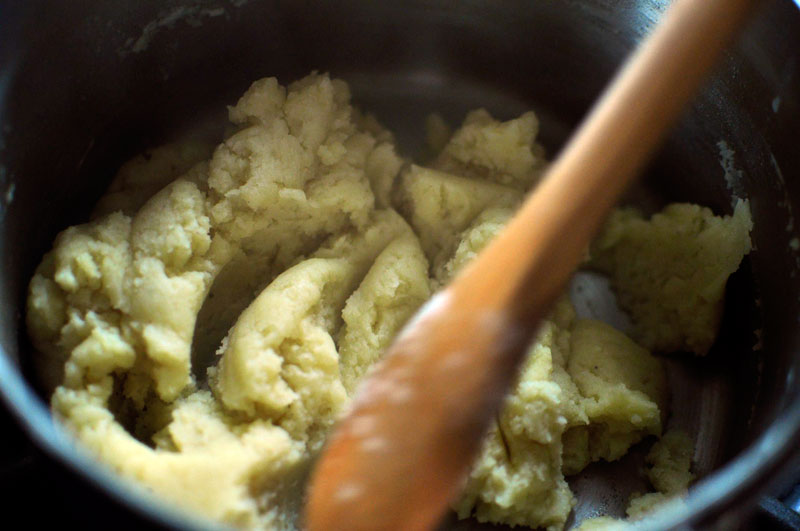 This is the base of the recipe – milk, butter, salt, pepper, nutmeg, and flour.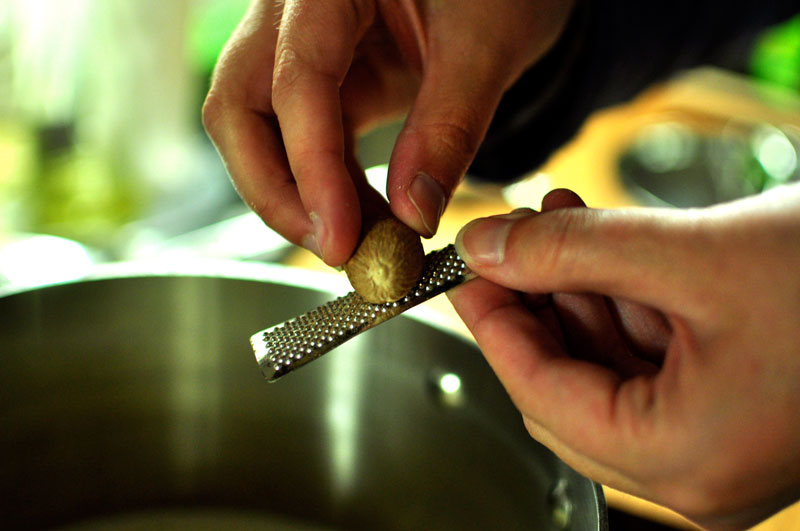 Speaking of nutmeg, look at this nutmeg. Liz taught me that you should always use a fresh nutmeg (well, so did Alton Brown, but I don't always listen to him.)
Liz added her own spin to these puffs – because a fresh herb can always change (and improve!) a recipe.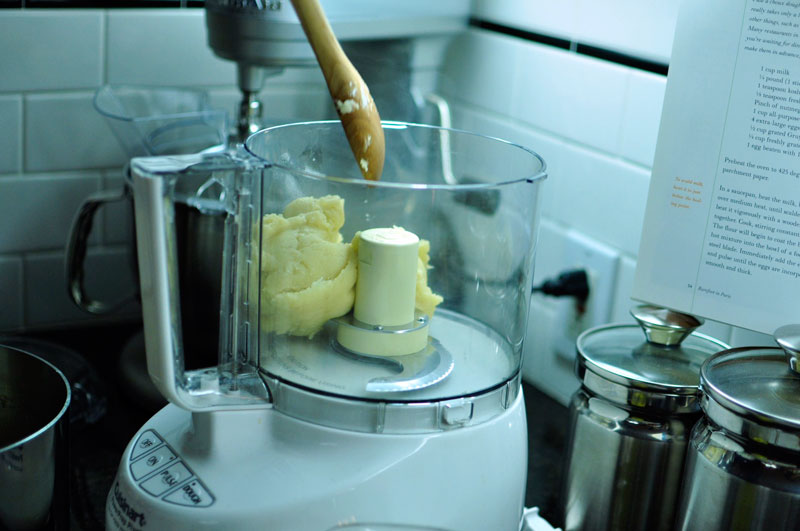 Anyways, back to the base. Put your base into your food processor…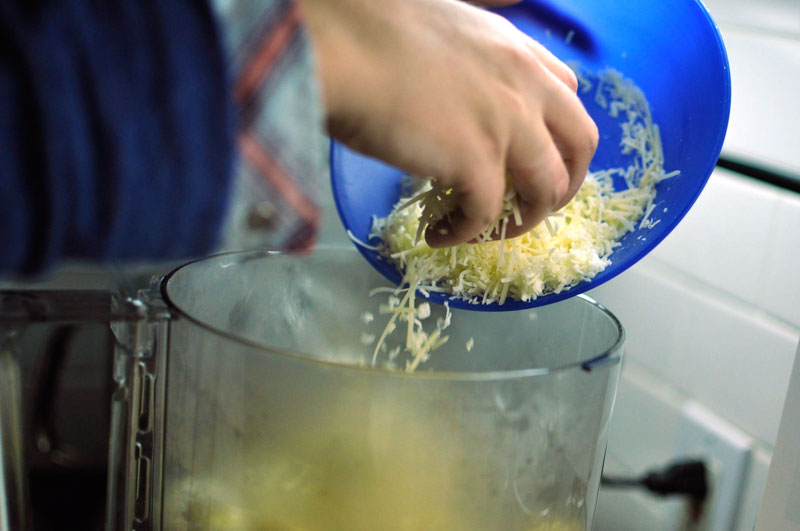 Add your cheese, and eggs, and pulse until incorporated.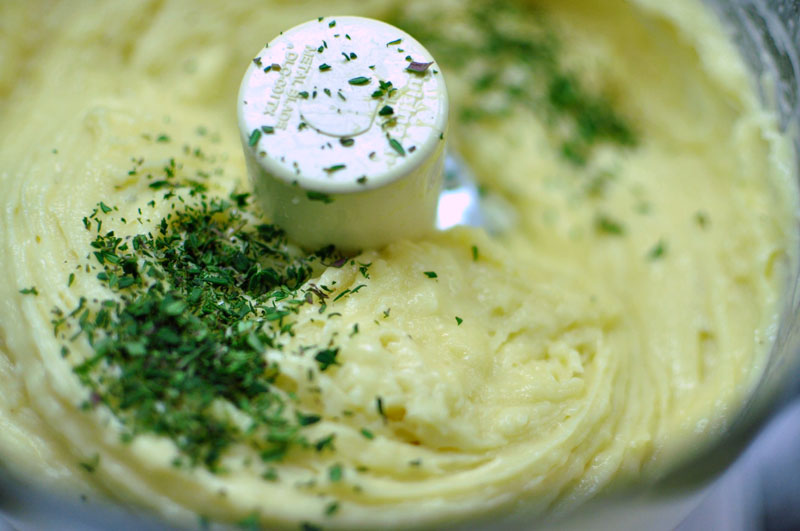 Then add your herb, if you want to add an herb. I also think that rosemary would be superb, myself, but this thyme was grand.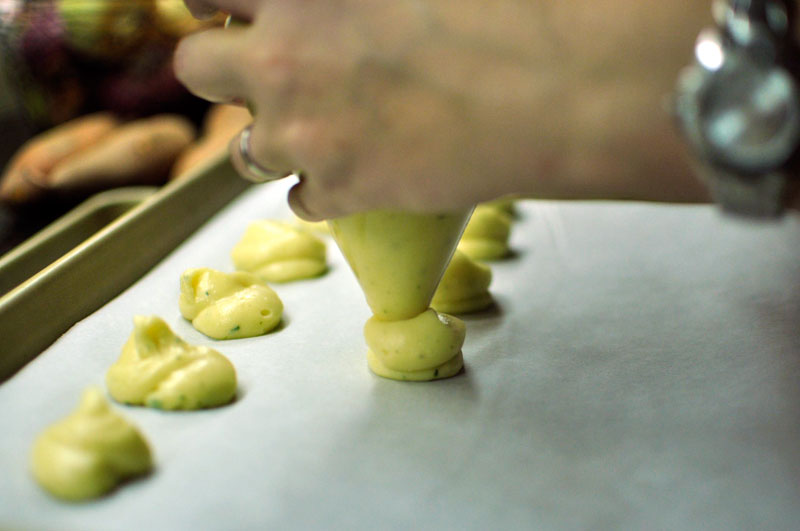 Now stick it in a pastry bag, and pip it, or let your friend do it while you watch, and lick the spoon..and take some photos.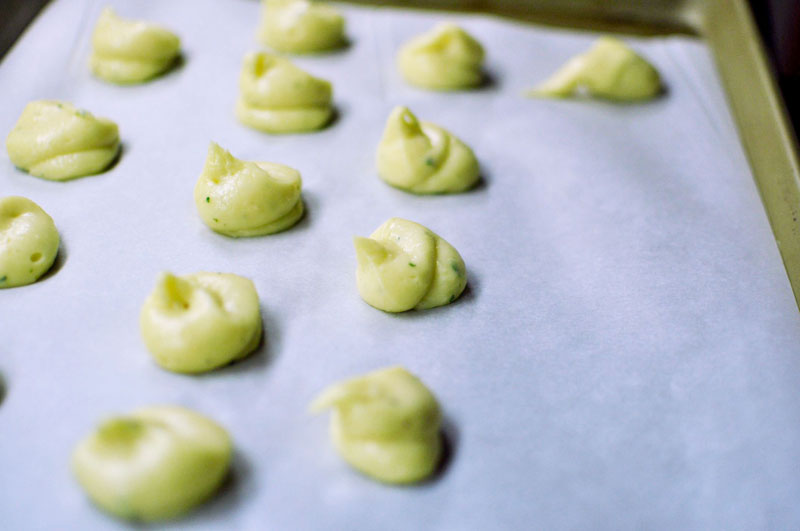 Now, all you have to put it in the oven for 15 minutes!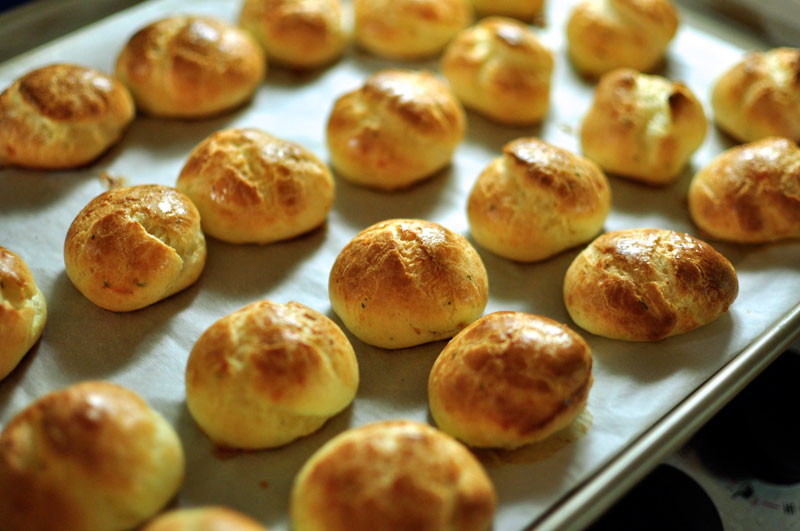 Then, eat as many as you can before anyone else notices they're out of the oven. Then, share a little, but keep a few for yourself, because they are irresistible.
Be sure to look out for photos from the beef stew and bread, to come!
Yum