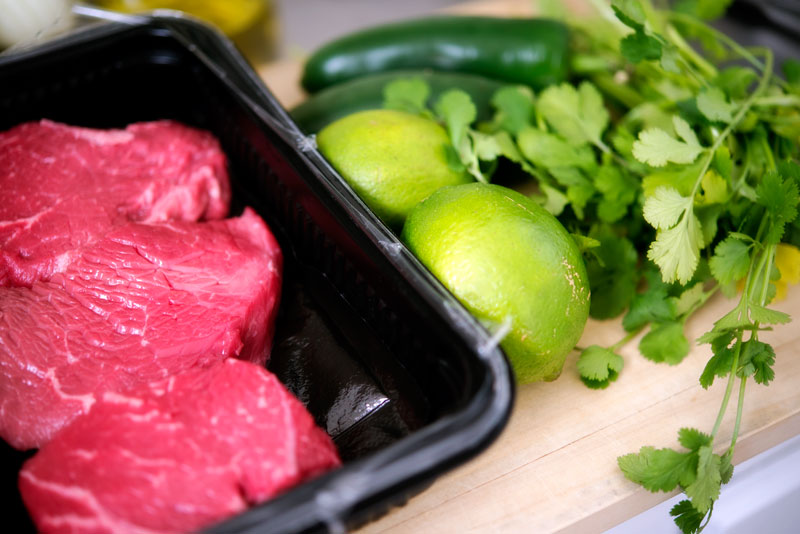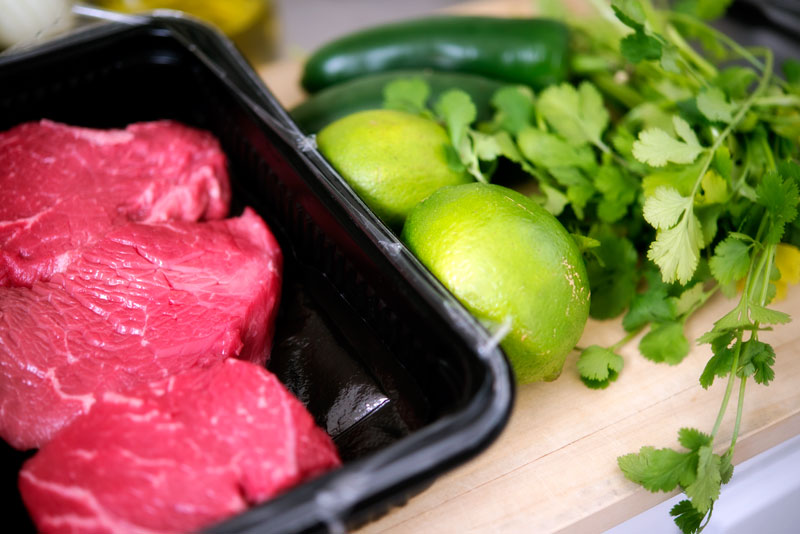 Today, I want to talk to you about steak. Steak is delicious, and we don't eat it that often, so when we do, it's a treat! Jeff loves cilantro (and I hate it) and I have been trying to add it slowly into dinner more and more. That, and spicy food. So a cilantro jalapeño steak marinade seemed to be a good test.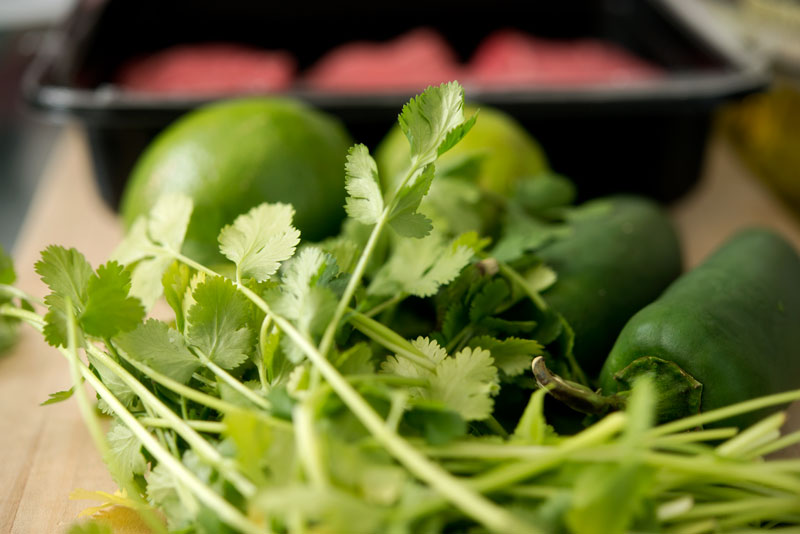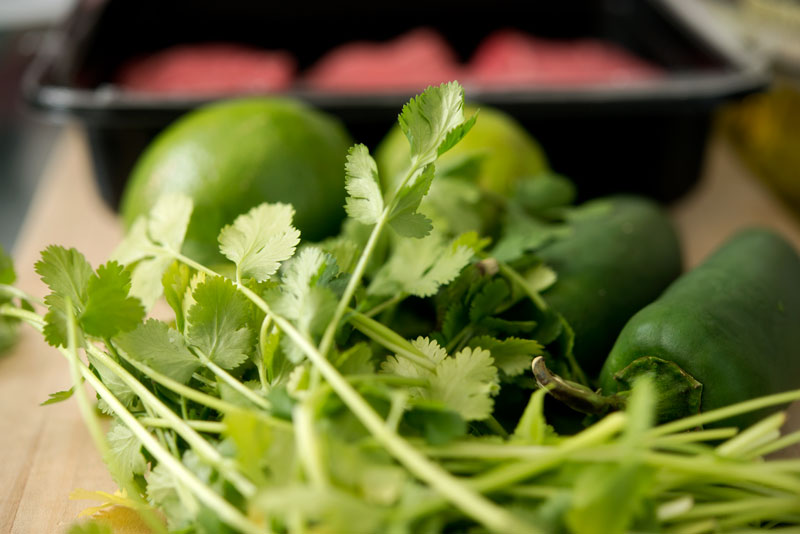 You'll need cilantro, jalapeño, limes, honey, olive oil, and of course, steak. This one is easy-peasy to grill, so it's counted as a 30 in 30, but if I were you, I'd make this in 10 minutes the night before you plan to eat it, and then spend your 20 minutes the next night getting your sides prepared and grilling your steak right up.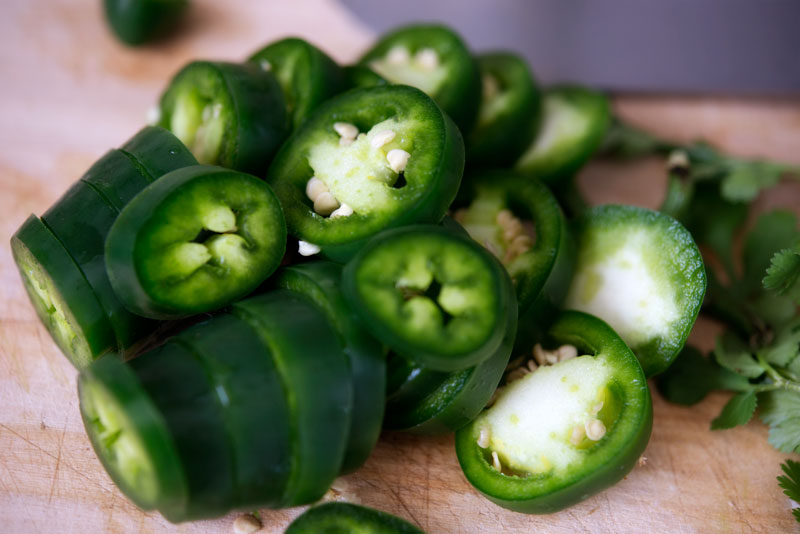 Slice your jalapeños. Leave in the seeds. Trust me. (Unless you really don't like spicy. Then, take 'em out. I really don't like spicy, and I left them in and let mine marinate for three hours, and it was fine for me. Do what feels right in your heart.)
Take some limes, and juice 'em.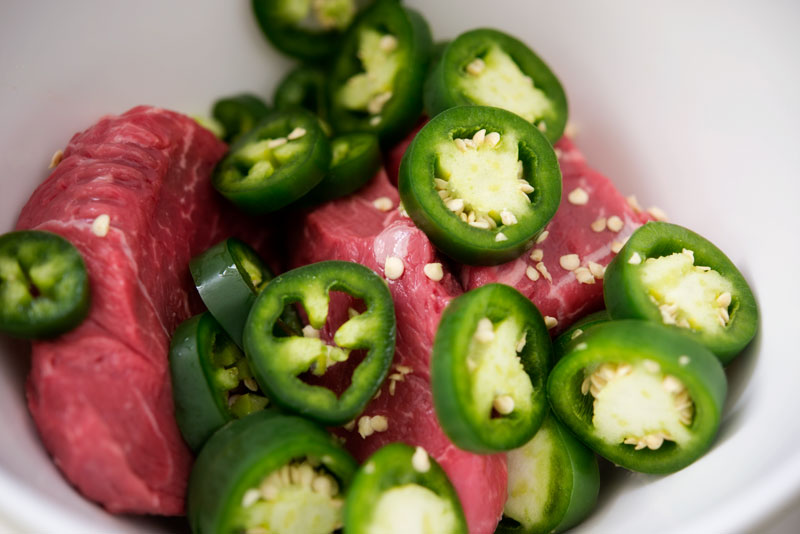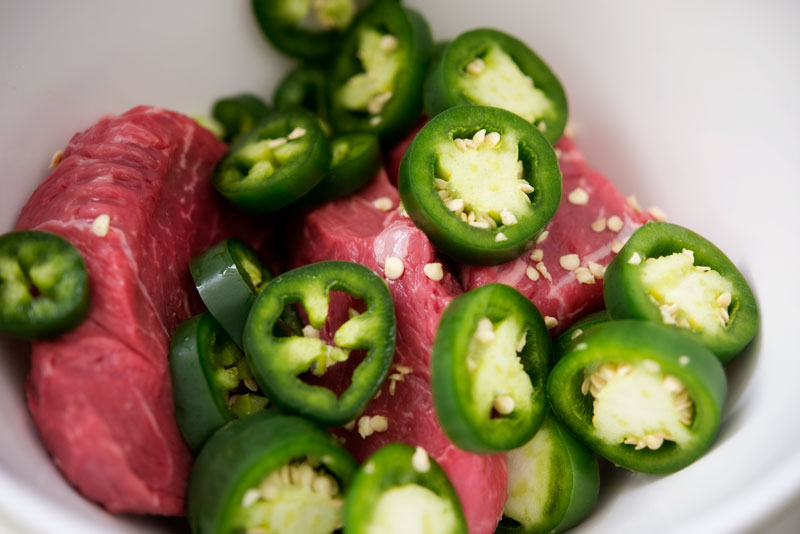 Throw your jalapeños and your steak in a bowl, along with your lime juice.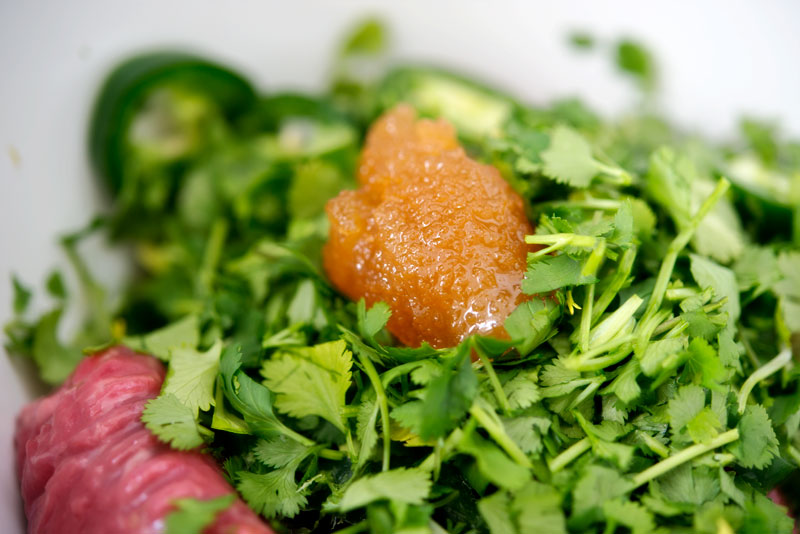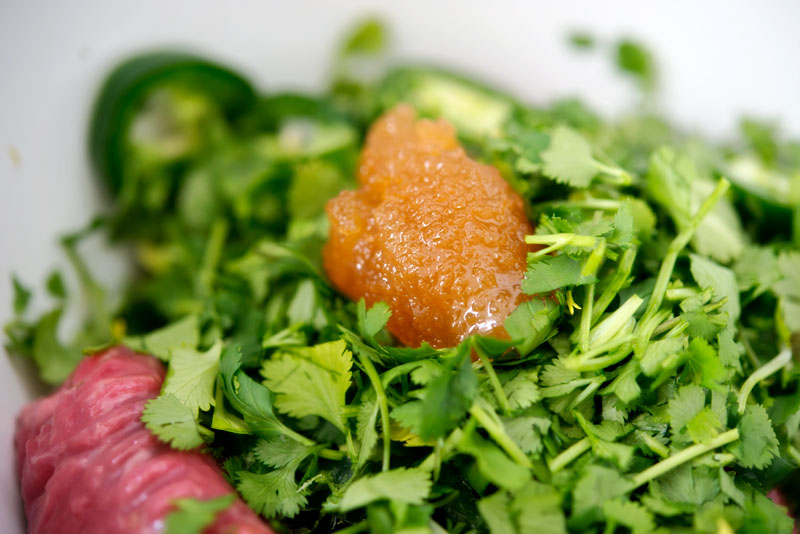 Add your roughly chopped cilantro and about a tablespoon or two of honey. Add some olive oil until your meat is mostly covered.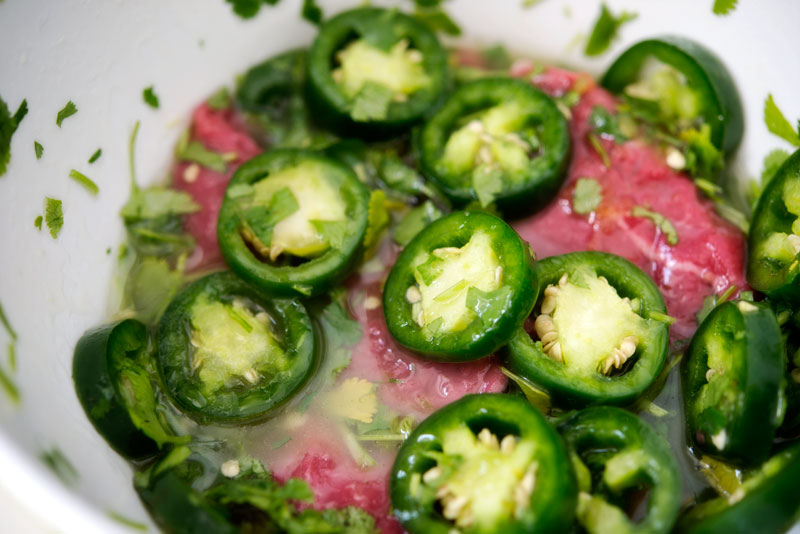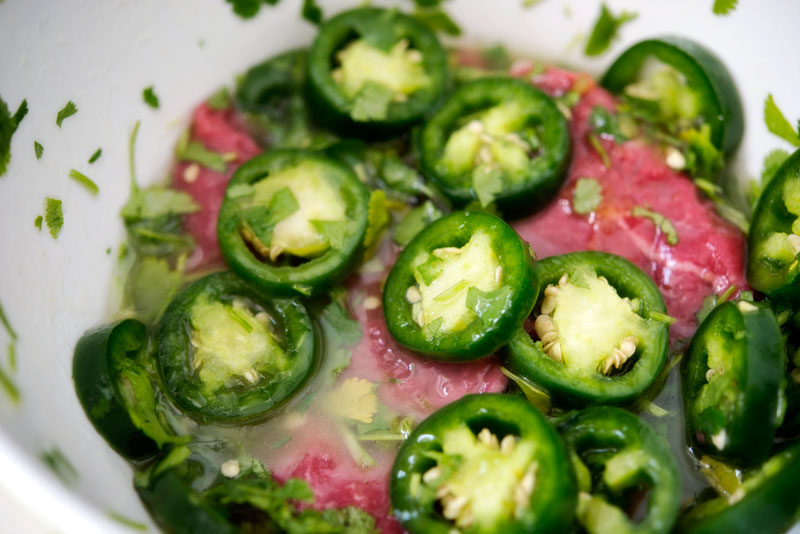 Stir it up. Cover it. Let it marinate overnight in your fridge (ok, ok, I know this is a cavet to the whole 30 minutes thing. You can let it marinate for less time, but the longer the better!)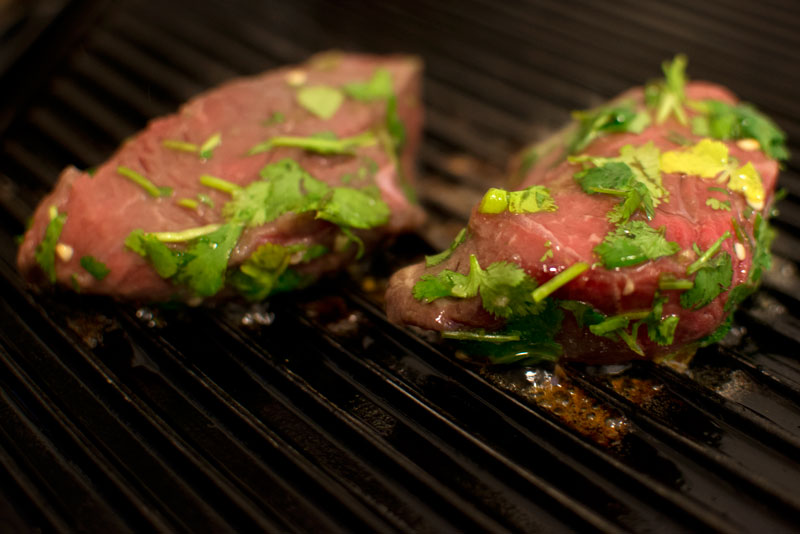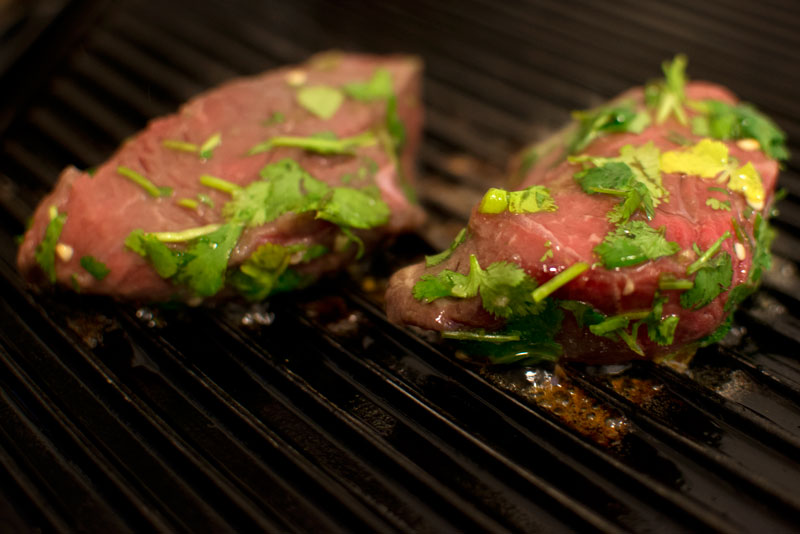 Before you grill, let your meat come to room temperature. 20 minutes can work (the 20 we have left from our 30, of course!)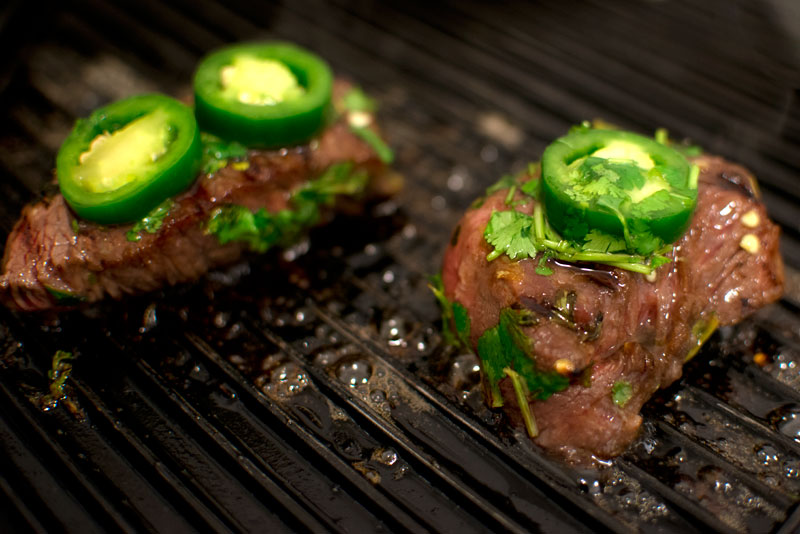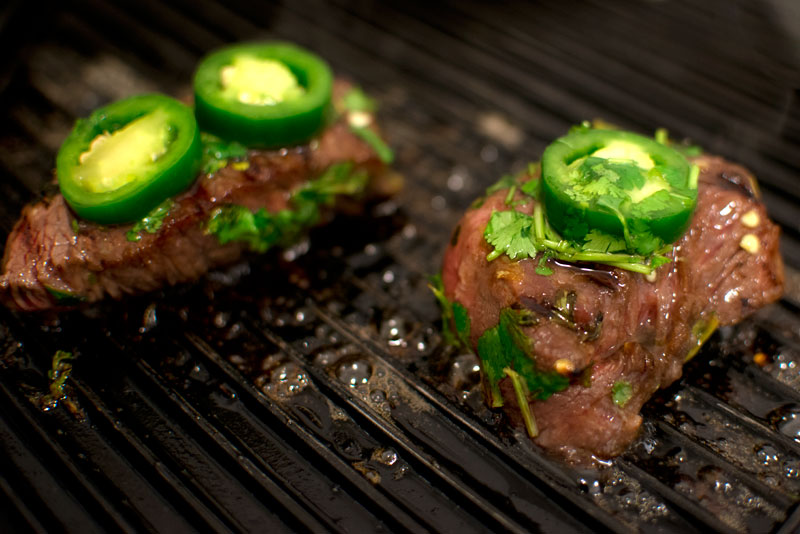 Cook until medium rare (or however your pretty little family likes it) and you can go ahead and grill your jalapeños, too, if you want. We did.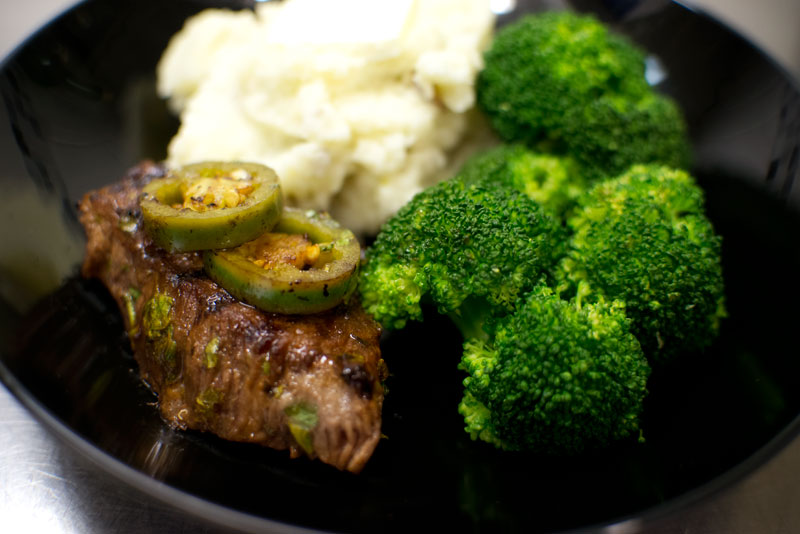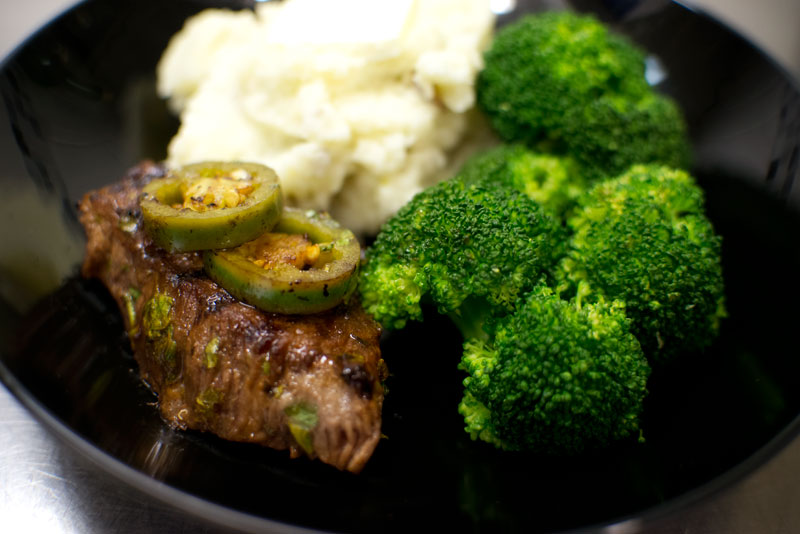 Serve with a veggie and maybe some mashed potatoes, and you'll be the hero of the household, I promise.
[addtoany]
Yum