There really is no excuse for not eating more fish. It's healthy, delicious, and readily available in the supermarket. As a kid, eating fresh seafood was a special treat reserved for summer beach vacations and old habits die hard. Sometimes I forget that we live right next to the ocean, and that means as much fresh fish as we want! When we suddenly remembered this glorious fact last weekend, as we do from time to time, Jennie and I resolved to bake some salmon immediately.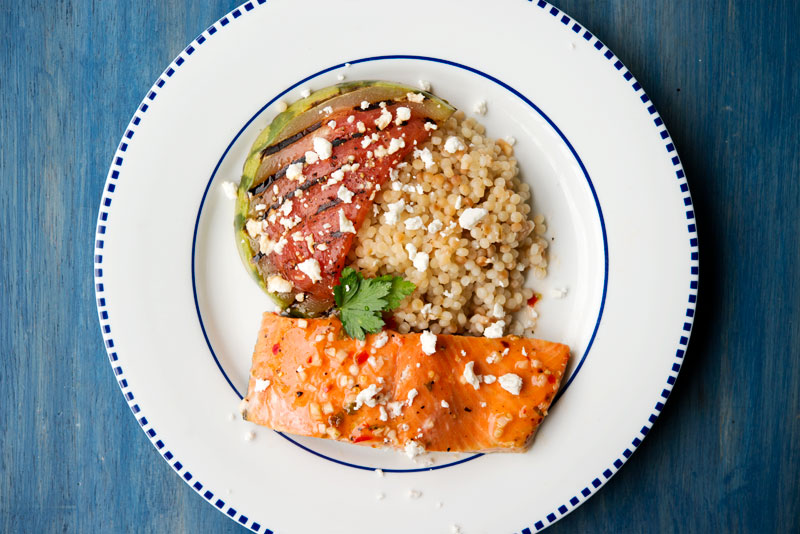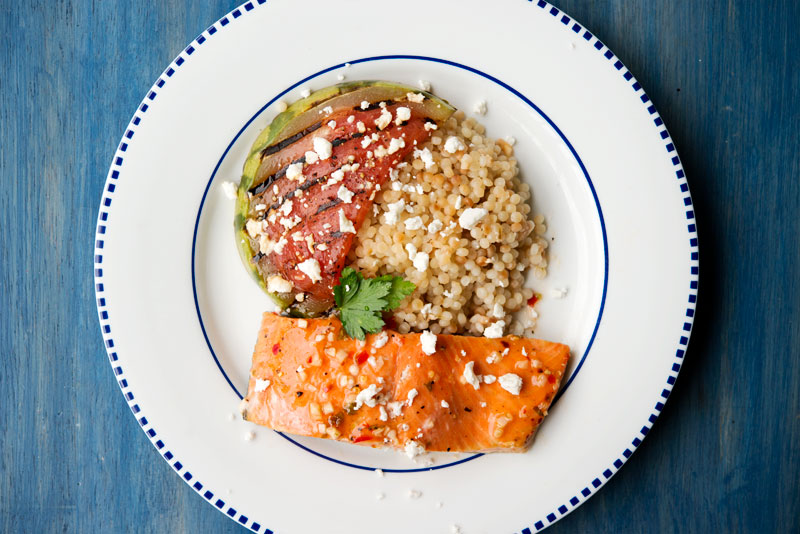 Now, I can handle a little spice, but Jennie is a bit of a wimp (sorry, Jennie!), so we strive to create recipes that provide a hint of spice without the heat. This version of a chili-lime sauce is more sweet than spicy with just the right amount of citrus and garlic bite for our tame taste buds.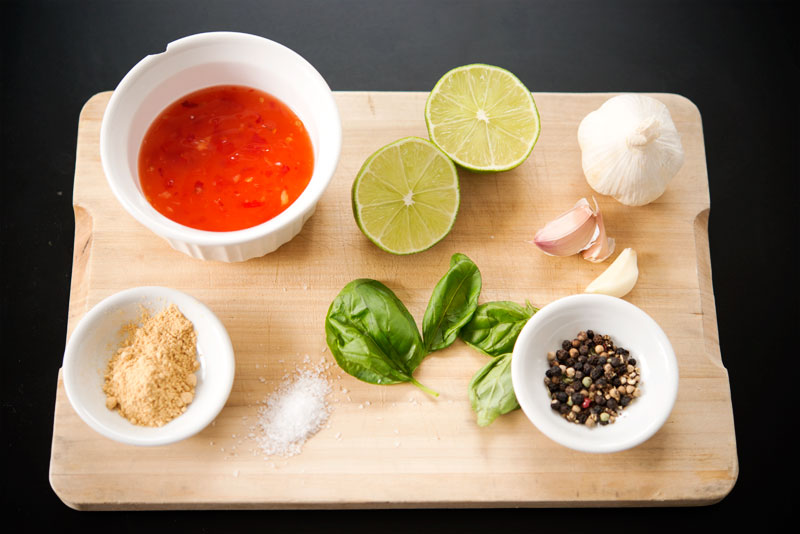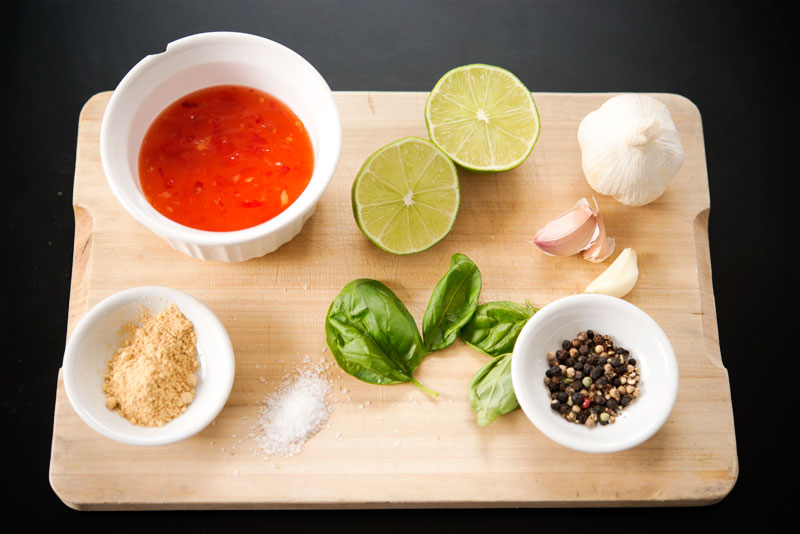 Prep time: 5 minutes
Cook time: 15 minutes
Oven Temperature: 400 degrees
Ingredients:
4 – 6 salmon filets
1/3 cup sweet chili oil
1 tbsp chopped, fresh basil
1 lime, juice and zest
2 cloves garlic, minced
1/2 tsp red pepper flakes
1 tsp ground ginger
salt and pepper to taste
Directions:
1. Preheat oven to 400 degrees.
2. Combine all ingredients for sauce and mix together.
3. Place salmon skin side down in a greased casserole dish and cover with chili-lime sauce.
4. Bake for 15 minutes until salmon is flaky.
Optional: Allow salmon to marinate in chili-lime sauce for up to one hour before baking.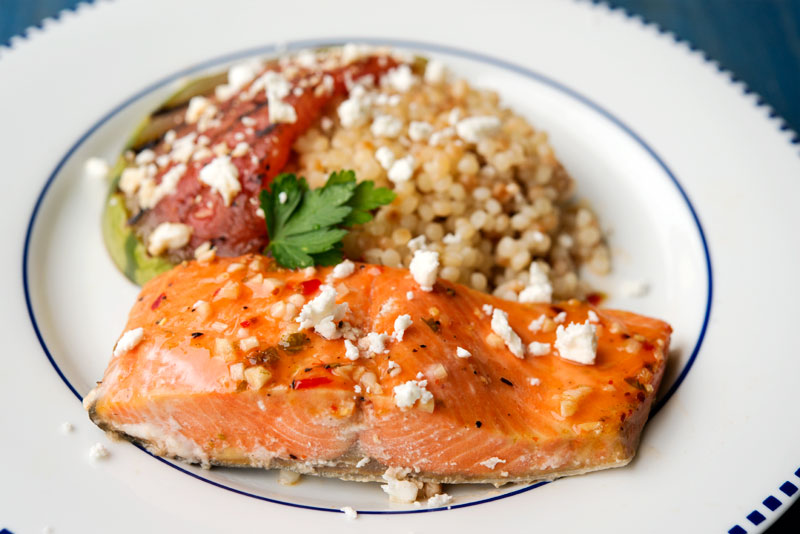 We served this with couscous and grilled watermelon, but you can't go wrong with a bed of greens like spinach or arugula. Or try this recipe on the grill or in the broiler and let us know how it goes!
[addtoany]
Yum