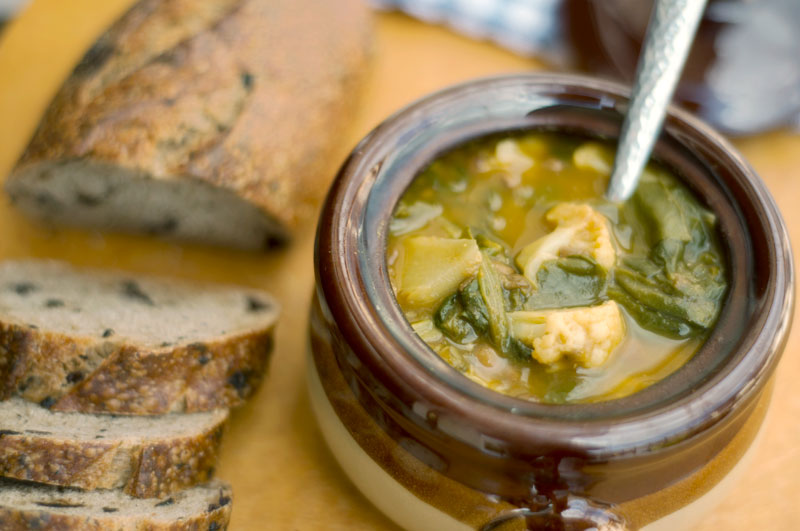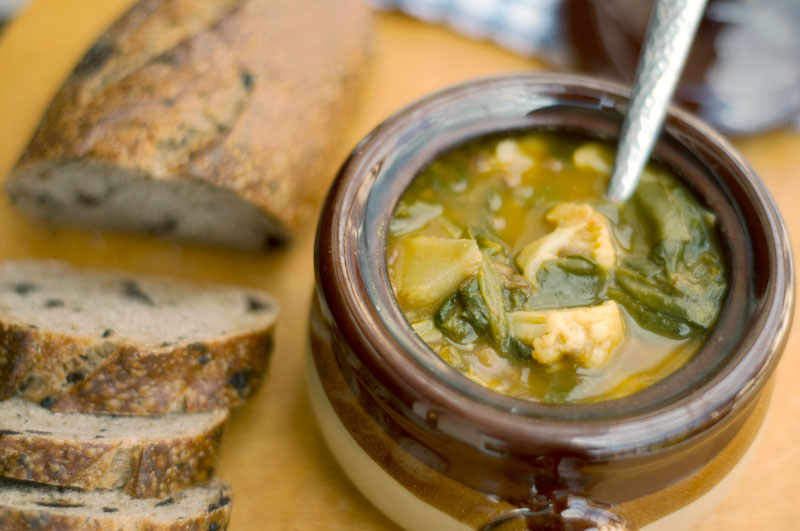 It's been chilly for us in LA, and I know it's downright cold where most of you are, so I thought it fitting to have another soup to cook on any cold nights! This vegetarian soup is delicious, easy, and will last you a while, which is a plus in my book.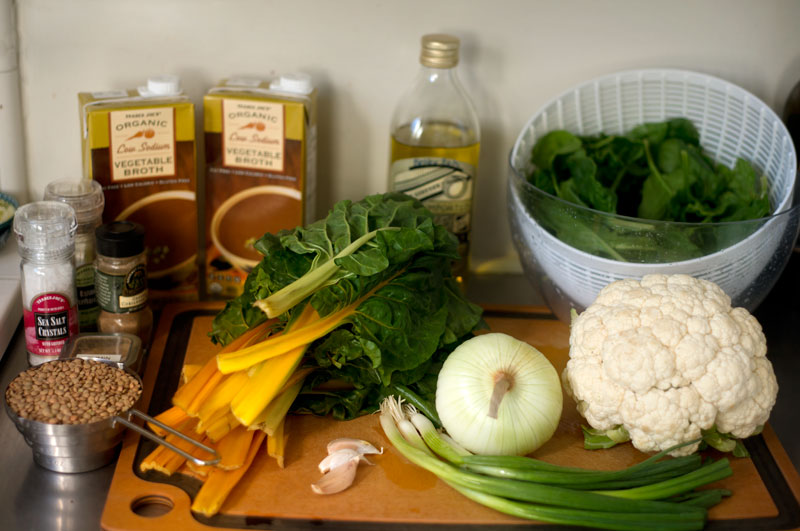 Here's what you need – chard, scallions, garlic, an onion, spinach, cauliflower, chicken broth, spices, and lentils, of course. Get the full recipe here.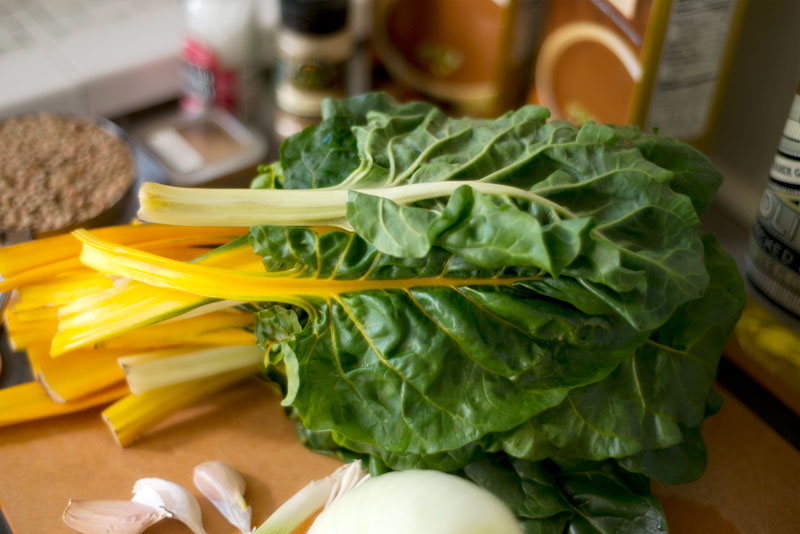 Don't you just love chard? It's so beautiful, so delicious, and very good for you!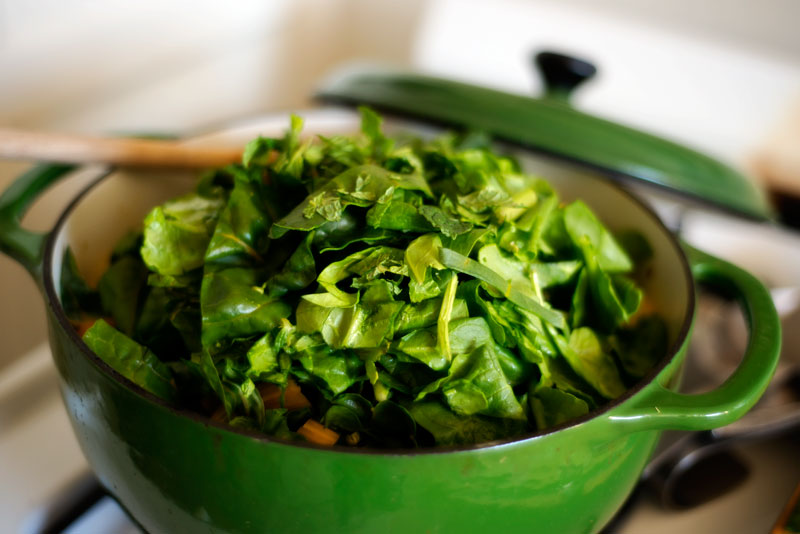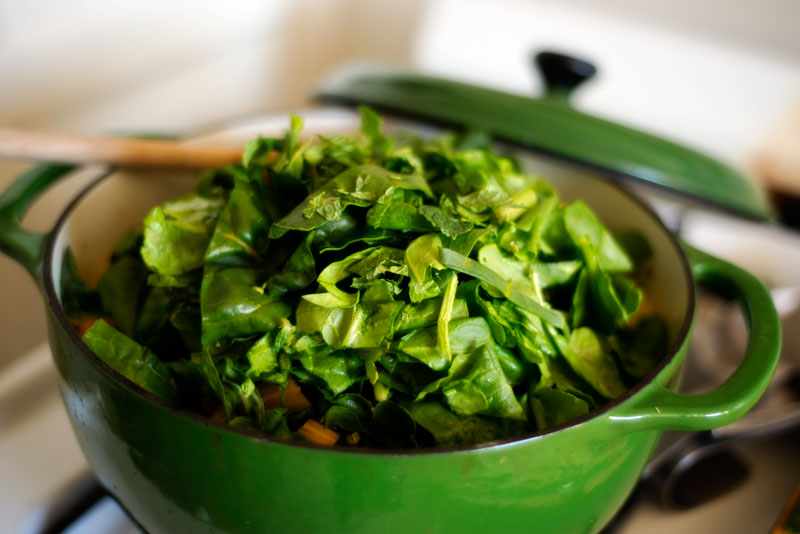 This basically involves simmering your lentils in water for twenty minutes, meanwhile chopping your onion, scallions, chard, spinach, garlic, and cauliflower. With soup, you want to add the heartier veggies first, then the delicate ones second. So after your lentils have been cooking for twenty minutes, add your broth, spices, garlic, onions, green onions, chard stalks, and cauliflower.
Let that simmer about ten minutes, and then add your leafy greens (spinach and chard) and allow to cook about five minutes – and your soup is ready!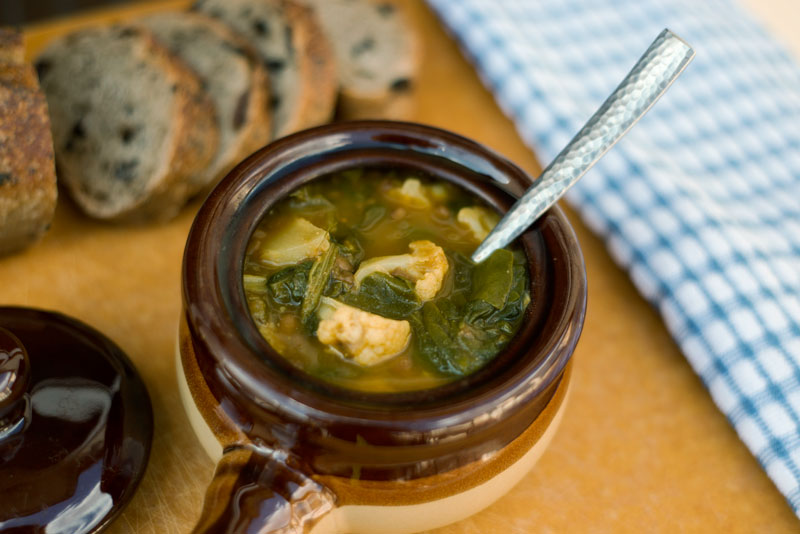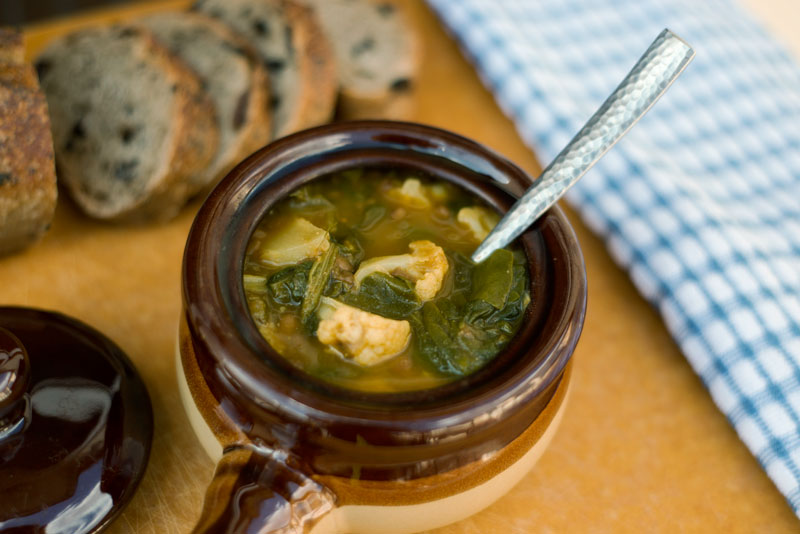 Serve with bread or some crackers for a delicious, hearty meal that'll please the vegetarian's in your life, but is hearty enough to please any meat eater, too!
What other cold weather foods do you love?
[addtoany]
Yum