In honor of our favorite holiday, and our favorite month, GMS has decided to get grateful this November. So, we're going to participate in a self-imposed 30 Days of Thanks challenge!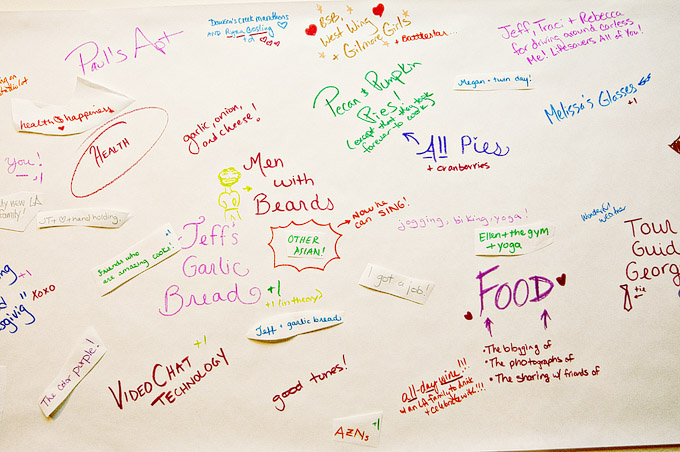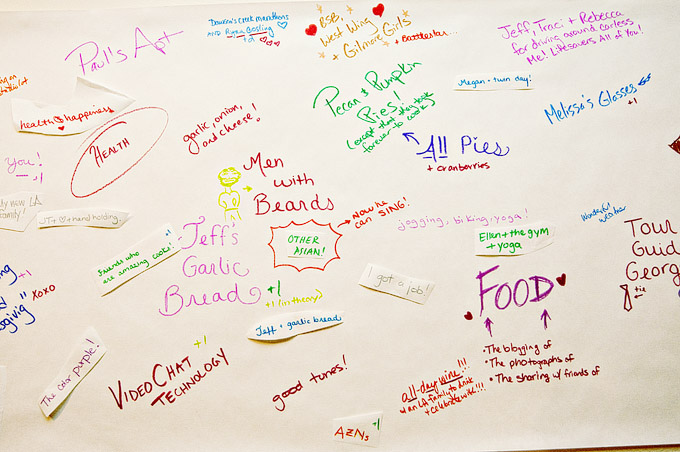 There are a few "official" 30 days of thanks groups and websites floating around, and more power to 'em. But we prefer to make our own rules on this one. It's pretty simple: We're each going to take a moment every day to be grateful for something in our lives, especially the kinds of amazing things we're lucky enough to enjoy and share with all of you on this blog. The only rule is that we can't plan ahead. The idea is to take a moment every day to be thankful.
If you follow our twitter or facebook feeds, you'll see me and Jennie sharing something we're thankful for each day of November. But if you're not a social media stalker, have no fear. We'll give you the highlights every Saturday for the whole month.
For now we're only a couple days in. So far, Jennie and I have been thankful for her new job, for the Fall weather, for all of our friends who are planning to run or walk a 10K next month, and for the versatility of kale – our new favorite superfood.
What are you thankful for today?
Yum