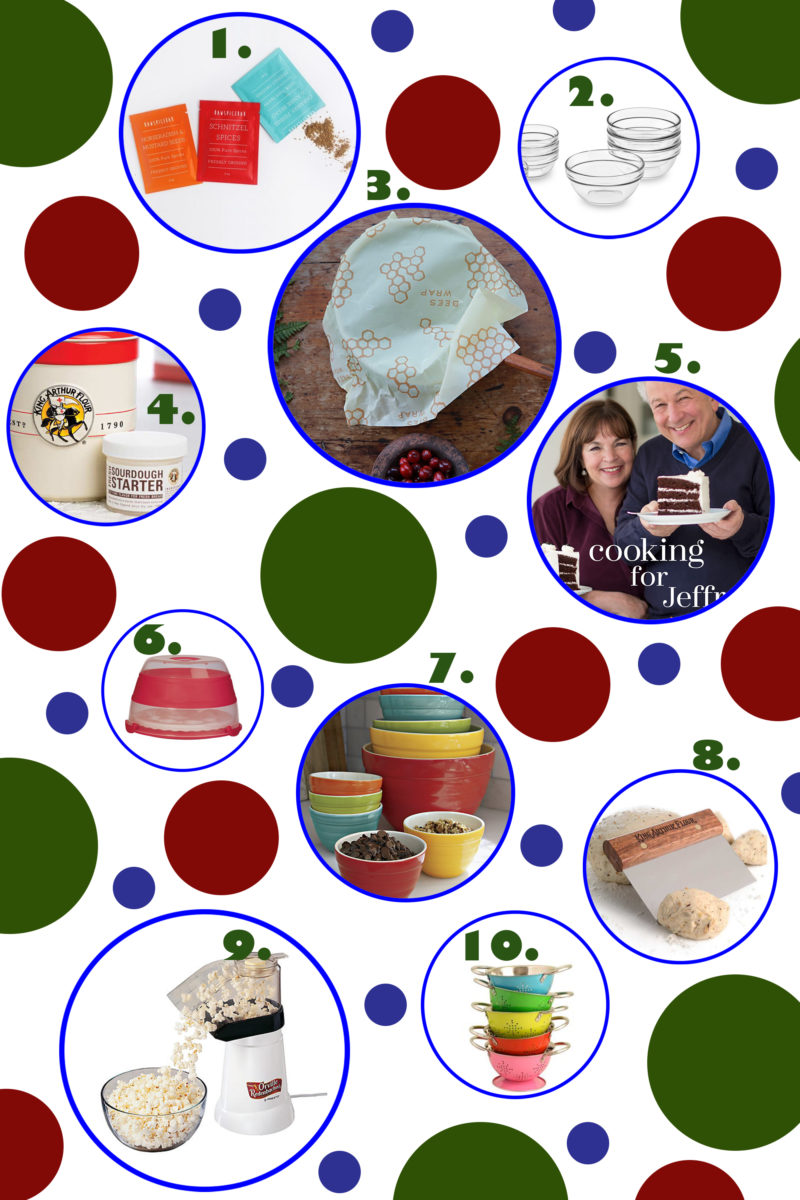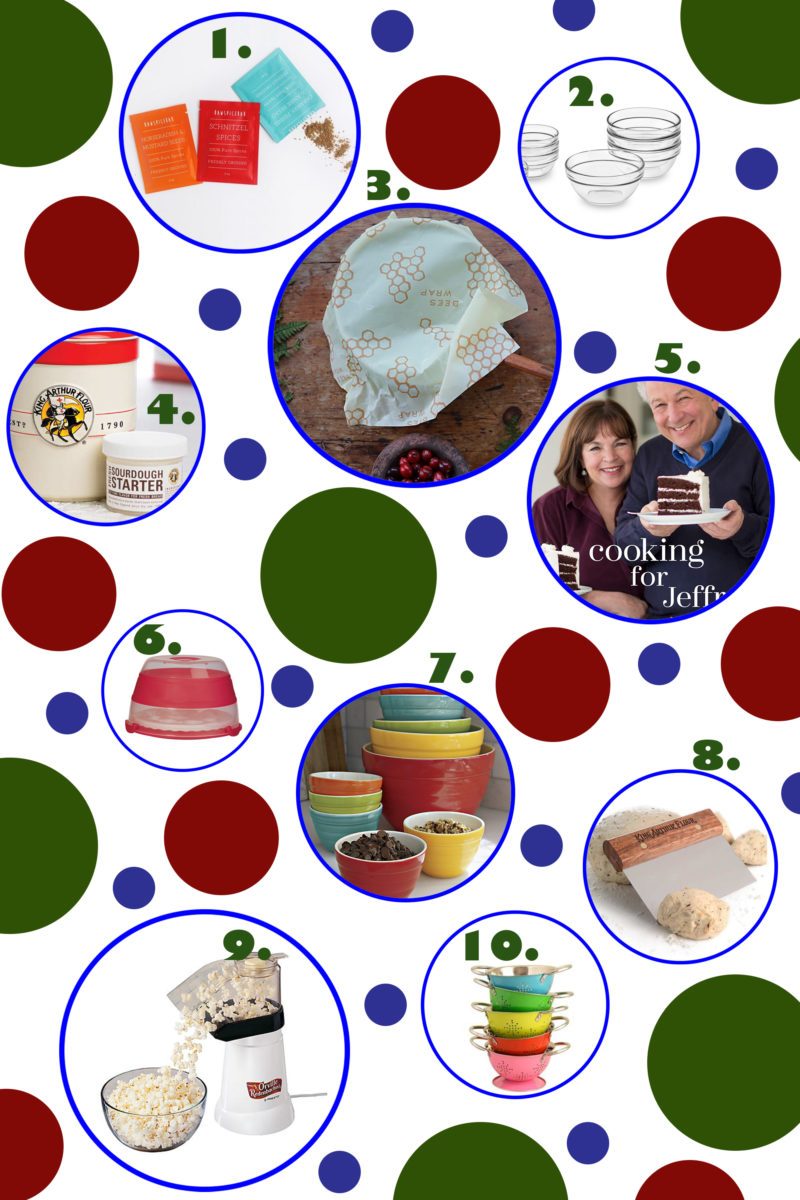 Happy Holidays, everyone! If you're like me, you might have waited until now until gifts, but lucky you did, because I've got some suggestions for you that will make anyone in your life who loves cooking happy.
1. Spice Subscription to Raw Spice Bar – OK, OK. I included this last year and I'm including it again. You get spice kits with a regional theme once a month, for $7/month. I asked for this for the holidays last year and really enjoyed getting it every month and trying new recipes from different regions of the world. And, for someone like me who likes to cook but also has tried and true recipes, this was better than say, Blue Apron or another meal service.
2. Prep Bowls – I love bowls of all sizes. I have so many prep bowls I am kind of running out of room. But they're great for everything – chopping up all your veggies before starting a complicated recipe (or just one with a lot of veggies, like stir fry), good for pizza nights when we want to put out all our toppings, good for photos when trying to photograph the process of a recipe…the list goes on. Good for parties when you're serving a bunch of dips. You get the idea. These glass ones are classic, but I also have a bunch of colored ones that are mini Bakers Bowls (see below!)
3. Bee's Wrap – I want this stuff – it's my new yearly obsession. It's a wrap that replaces plastic wrap and the like that is made of organic cotton and bees wax. Plus, they're reusable for up to a year. As a house that goes through a lot of plastic wrap, and tinfoil, this is definitely something I want to bring into my repertoire in 2017 to have a more sustainable kitchen.
4. Sourdough Starter – I got this for my wedding, and it is awesome. I MAY have killed my starter and now need to start again, but I find bread fascinating and challenging and getting sourdough starter is like committing to a pet – you have to keep it fed and alive. It's a great step for any cook looking to kick it up a notch.
5. Cooking for Jeffrey, Ina Garten – Jeffrey is Ina's husband, and besides the name (OK I am bias) I generally love all of Ina's books. The steps are easy to follow, the recipes simple, and the results vary from good to the best. I love to pull her recipes out once in a while to impress friends, or remind myself of "home." I can't wait to get my hands on this latest one.
6. Travel Cake Carrier – This is the cake carrier I have for leaving the house. It comes with cupcake/muffin holders, too, and can pop from one layer to two quickly, depending on how many cupcakes or how tall a cake you have. I've had it 5 years running, and I use it regularly. If you know someone who often gets tasked with bring the dessert, they might need this ASAP.
7. Baker Bowls –  I feel like I have talked about this with you guys before, but a long while ago someone told me about Parker Bowls. These were 5 nesting bowls that were beautiful and colorful and made in Portugal. I had some and tried to gift them whenever I could. They disappeared from Crate & Barrel for some years, and I was desperate to find new ones – but then Crate & Barrel started carrying them again with a different name (but same great look.) They come in mini size, too, and I use those ones for prep all the time!
8. Bench Knife – I love my bench knife. I use it to cut dough, cut brownies, flatbread, and to get all the crumbles and flour off the counter. It's a great tool for anyone in your life that loves baking (or is just OCD about a clean kitchen!)
9. Air Popper – Popcorn is eaten in my house probably three or four times a week. And we use this air popper we've had forever. You can leave it without butter and salt (or try sugar or other spiced toppings!) but it is easy and a great snack (better with butter, unless your dieting…you get it.) I don't trust microwave popcorn one bit (all those chemicals, etc.) and this is a great and easy way to make it without using the stovetop (and all the oil/butter that comes with that!)
10. Colanders of all sizes – I have several large and several small colanders. I use the little ones for berries and fruit rinsing. I use the big ones for pasta. I use the mesh ones for rice rinsing. I love using the pretty ones to serve fruit directly – no bowl needed! Everyone could use a colorful colander – you can even use them as a fruit bowl (built in ventilation!)
So there's your list – 10 great kitchen tools for your people .(Psst – for even more ideas, check out the 2015 and 2014 Guides. They are different and equally as useful!) What else do you want for your kitchens?
[addtoany]
Yum