Happy Thanksgiving everyone!
Things are well underway here in Los Angeles. The turkey went in the oven at approximately 8:30, and we've already made a gorgeous cider glaze for it.Everything is organized and more or less on schedule. We even had time to watch a Thanksgiving episode of The West Wing, which was so lovely that it inspired us to watch the President's weekly address wishing America a Happy Thanksgiving.
Our photographer (the incomparable Mary Costa) will not be arriving for a few hours, so you'll have to forgive us for posting a few instagram shots in the interim!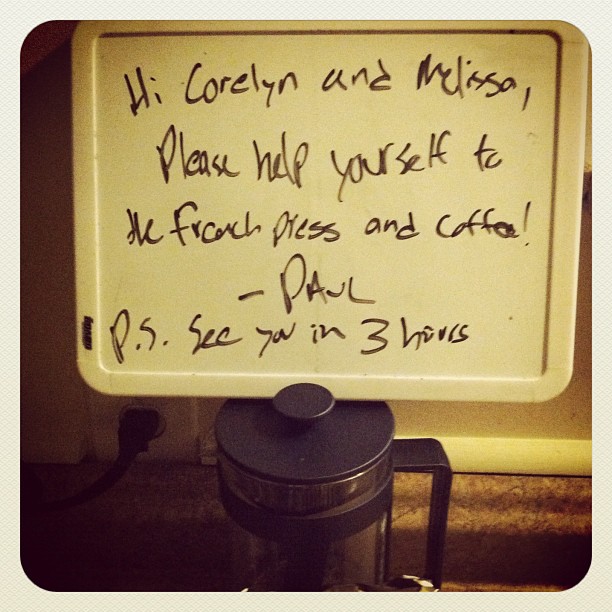 We arrived bright and early and found this sweet note from our host, Paul.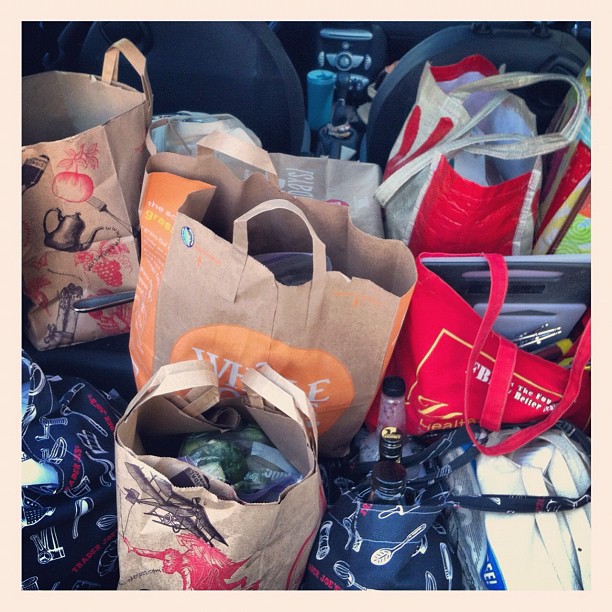 So many bags to unload!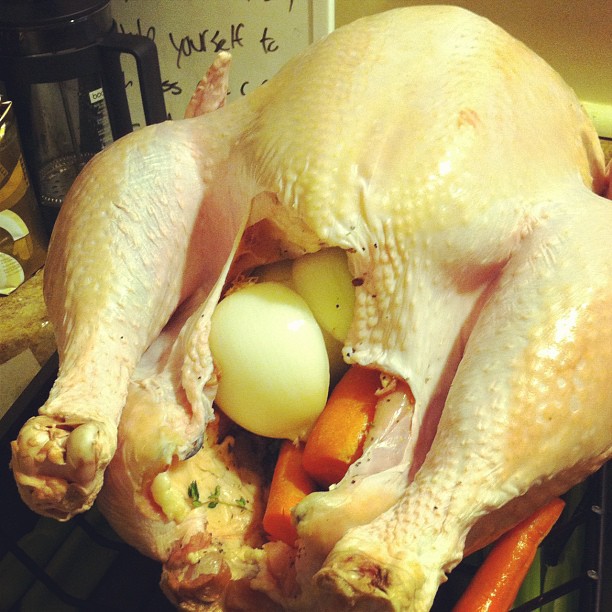 This was the bird right before we rubbed it with butter and put it in the oven!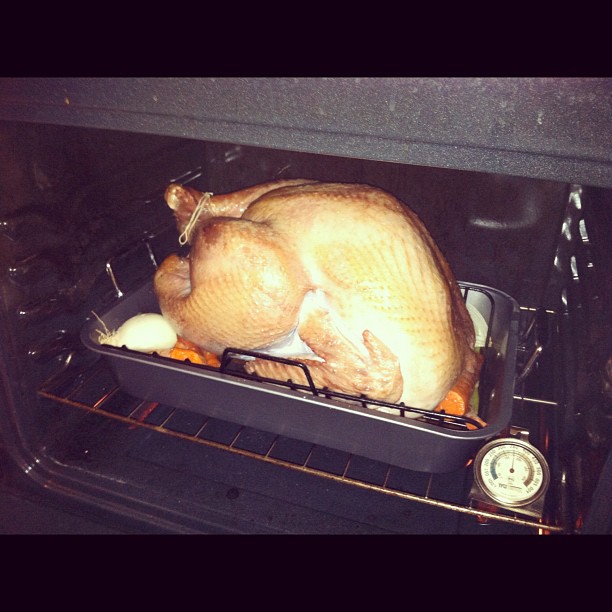 In the oven!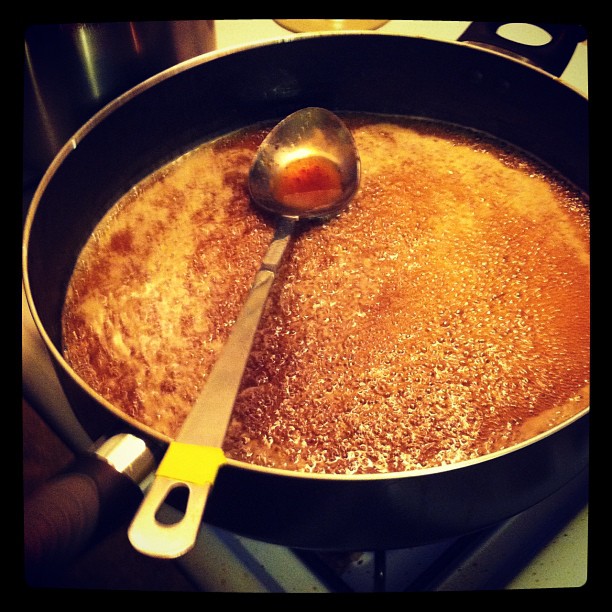 And some cider glaze with which to baste the turkey.
How is your holiday so far?
Yum