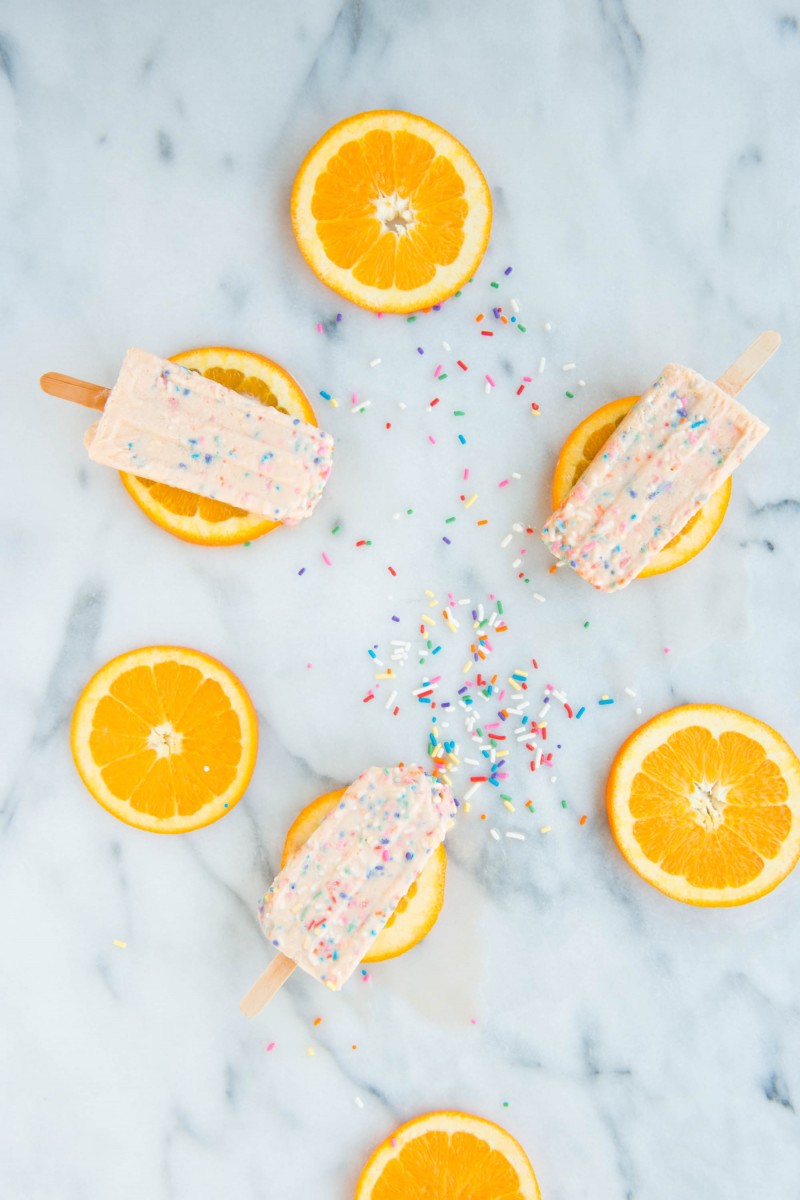 Servings: Makes 6-8 creamsicles, depending on your ice pop molds
Ingredients:
½ cup orange juice (freshly squeezed preferred)
½ cup coconut cream
½ cup milk
sugar/honey to taste
½ cup sprinkles
Directions:
1. Juice your oranges (I needed 2 to get ½ cup. Pro Tip: Cut your oranges lengthwise instead of width wise to yield more juice!)
2. Whisk together coconut cream and milk until creamy and smooth.
3. Mix your orange juice with your creamy mixture, and taste. If not sweet enough for your liking, add a tablespoon of sugar/honey at a time until you have the desired flavor (but remember – you are going to add sprinkles, so don't make them TOO sweet.)
4. Add your sprinkles and mix well.
5. Add mixture to your popsicle molds – you will have to help the sprinkles find their way into the popsicles as they have a tendency to sink to the bottom of the bowl – that's ok, just use a spoon to equally distribute!
6. Freeze overnight. Enjoy a refreshing popsicle for your afternoon snack!
Yum