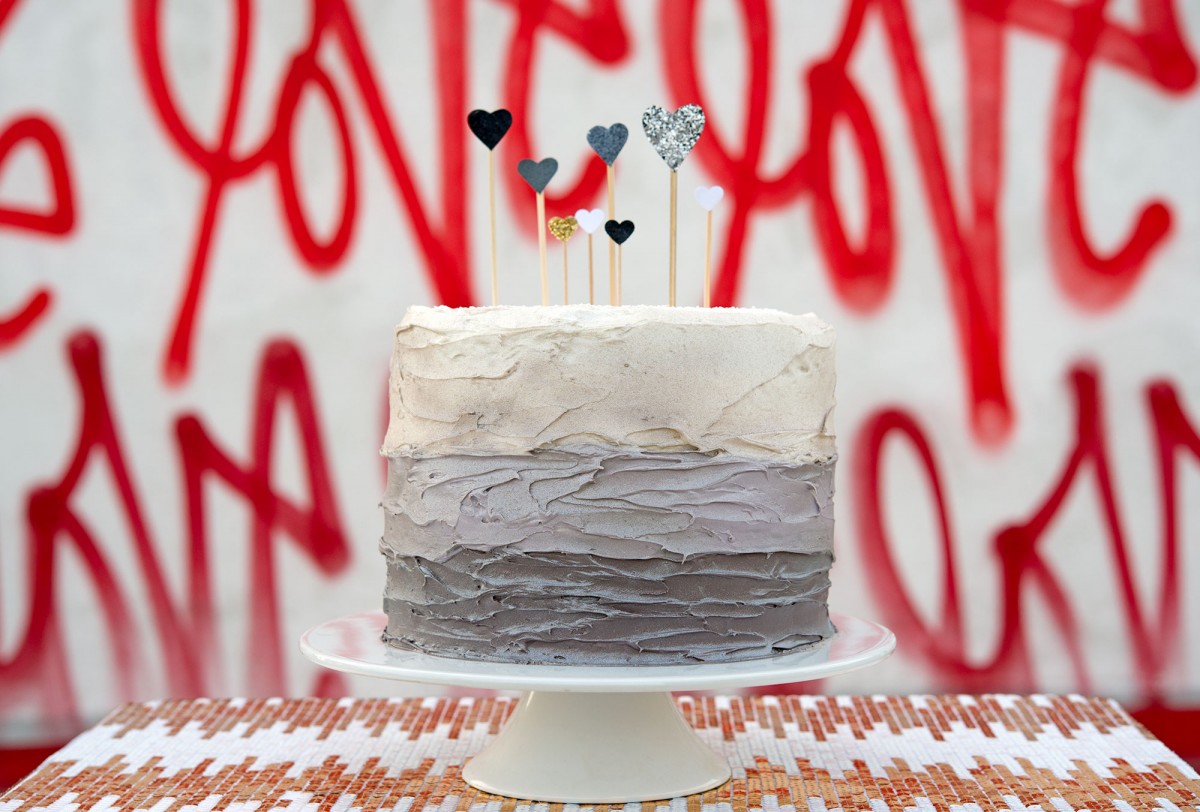 It's nearly Valentine's Day, so we wanted to show you what we've been up to. We love cake, we love love, and we love frosting, so obviously we were onboard for another delicious heart cake creation this year! We partnered up again with Mary (of Mary Costa Photography) and Kelly (of Studio DIY) for a new take on the holiday – complete with striped balloons, gold sequins, ombre frosting, and of course a delicious black heart inside a cake.
This is the fourth year of heart cakes for Mary, who started the tradition with our good friend Rebecca. Mary made the cakes (which were from scratch and were delicious) and then Corelyn and I helped her carve them out (and stuff them full!) For complete instructions on how to make your own heart cake, look back at our step-by-step directions.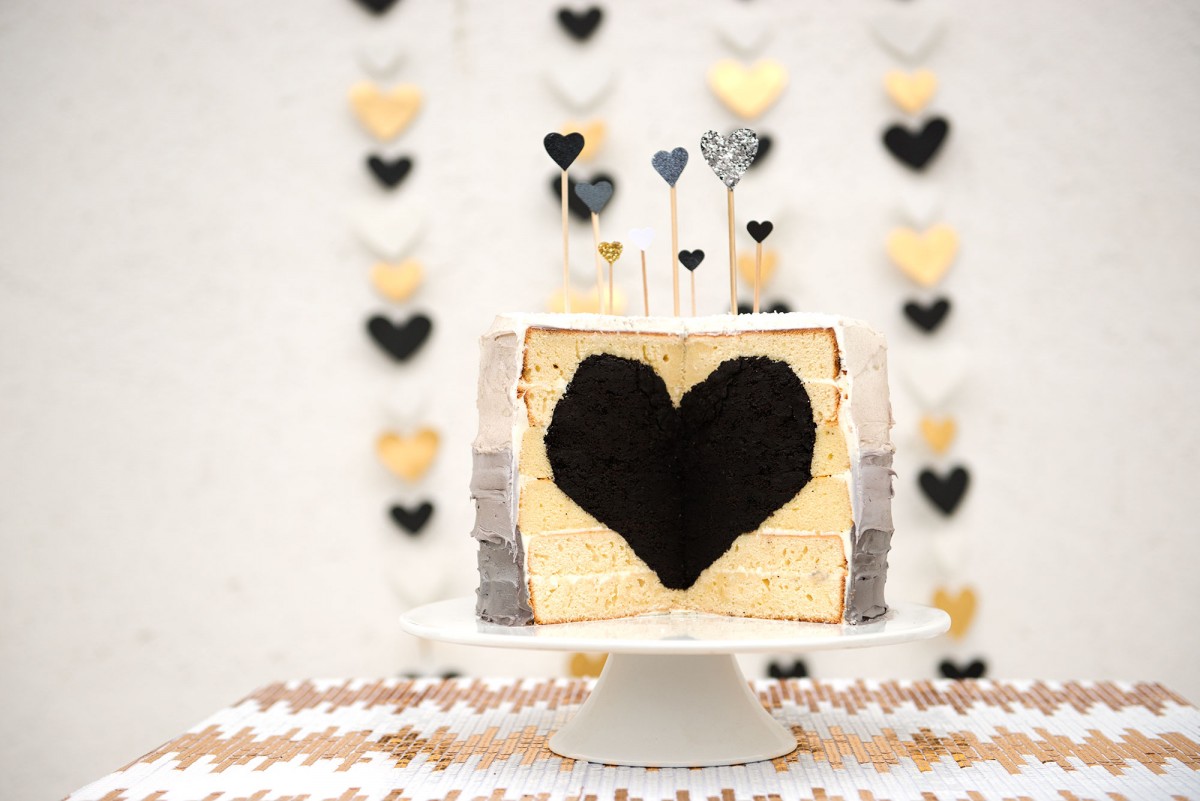 This year, we had six delicious layers of yellow cake, and used chocolate cake dyed black for the heart inside. We thought that gray ombre was the perfect frosting complement, and of course had to add gray shimmer dust to make the cake sparkly (we can't resist sparkles, you guys. These sparkles may or may not still be all over the GMS kitchen…and over some of our clothes.)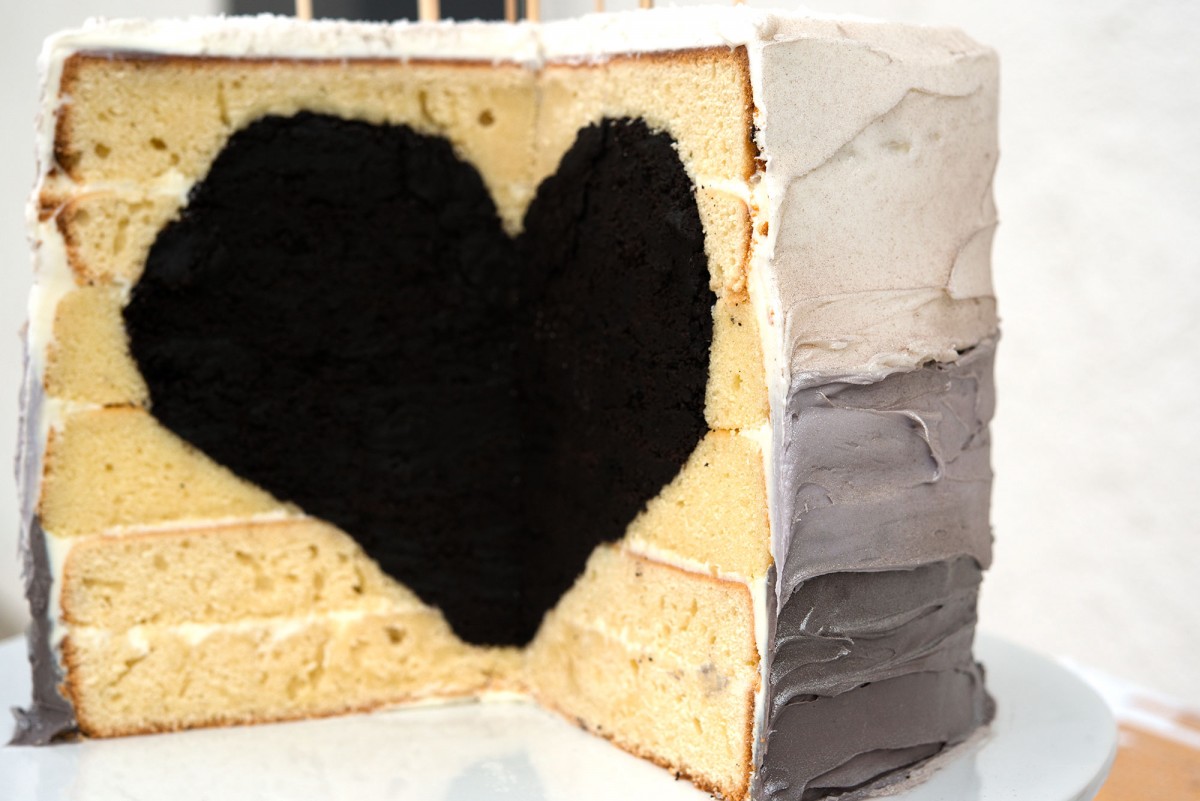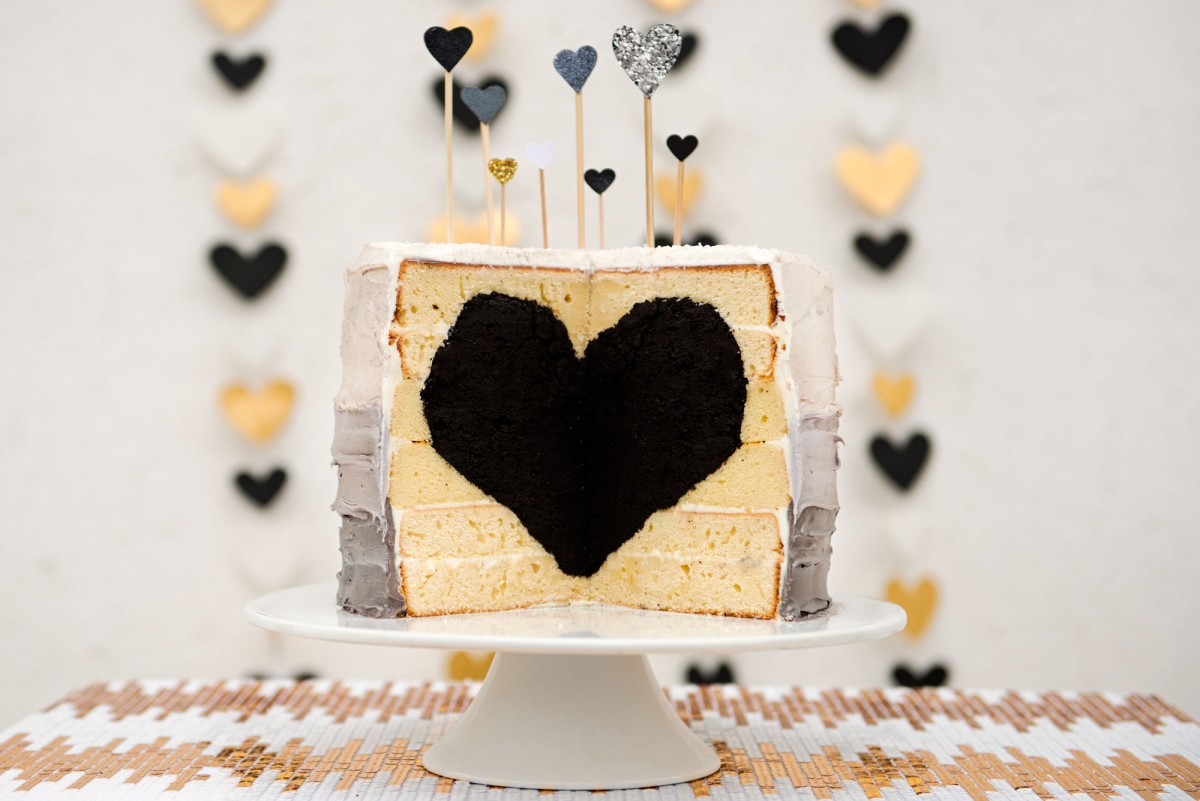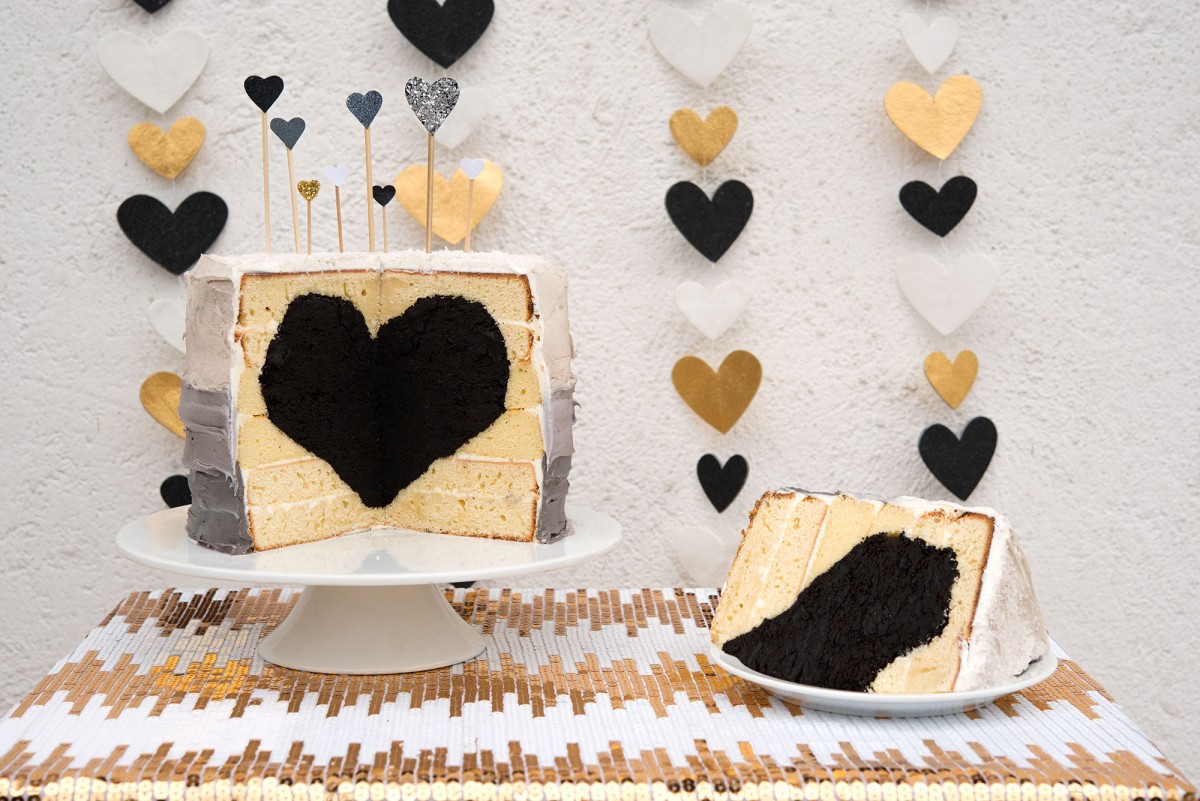 We headed out to this awesome wall that another friend (thanks Cricket!) found in Culver City to shoot the cake, our lovely models (aka paleo contributor Ellen and her bf Aaron), and Kelly's awesome DIYs. How cute are the heart-shaped cake toppers? We loved how simple they were, and they complemented the cake so well!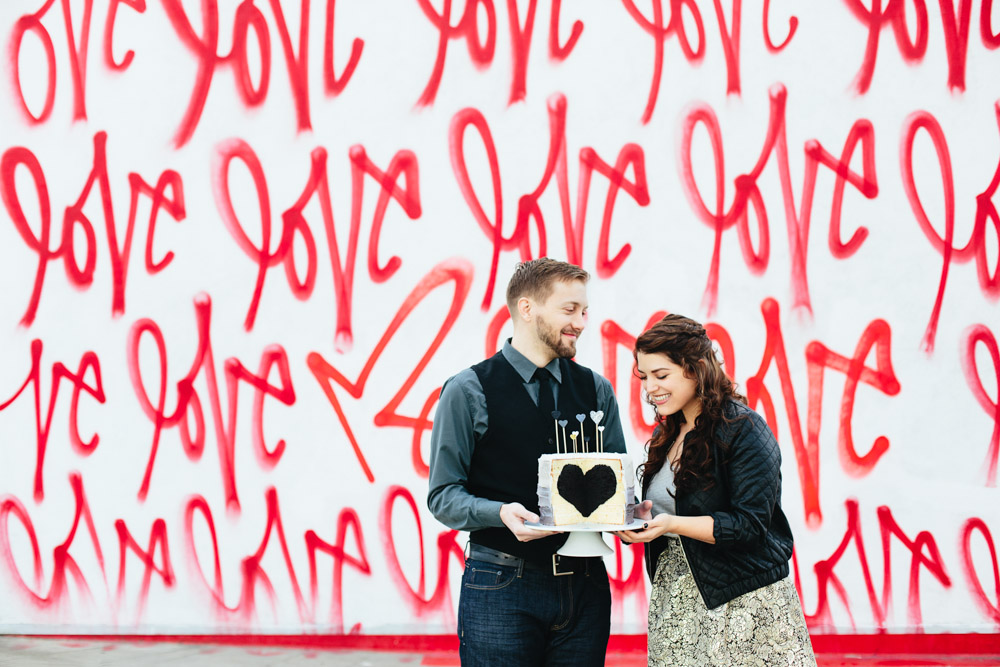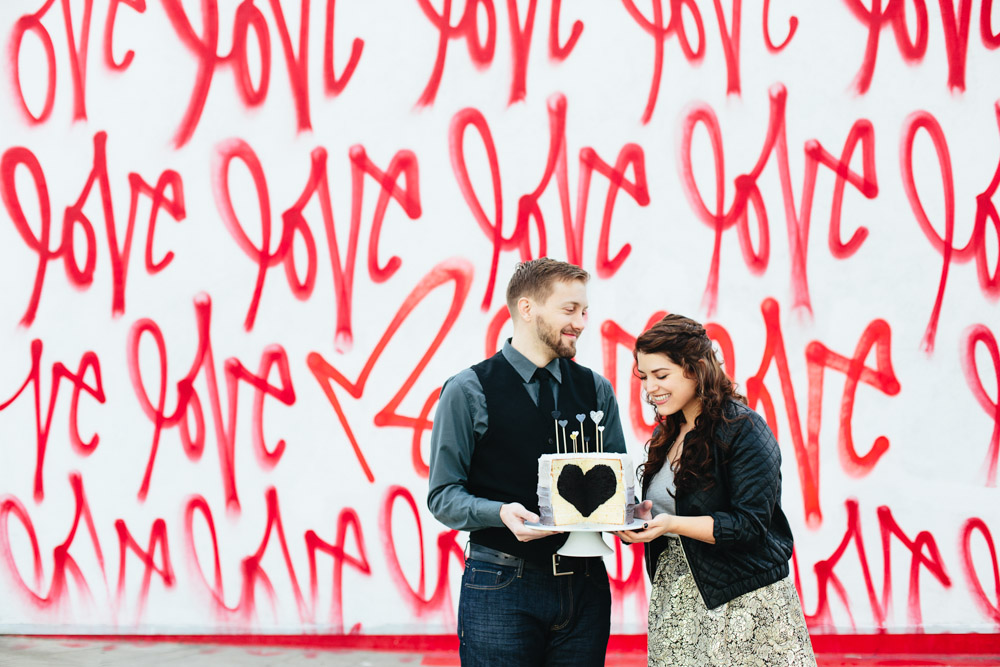 (Photo above by Mary Costa Photography)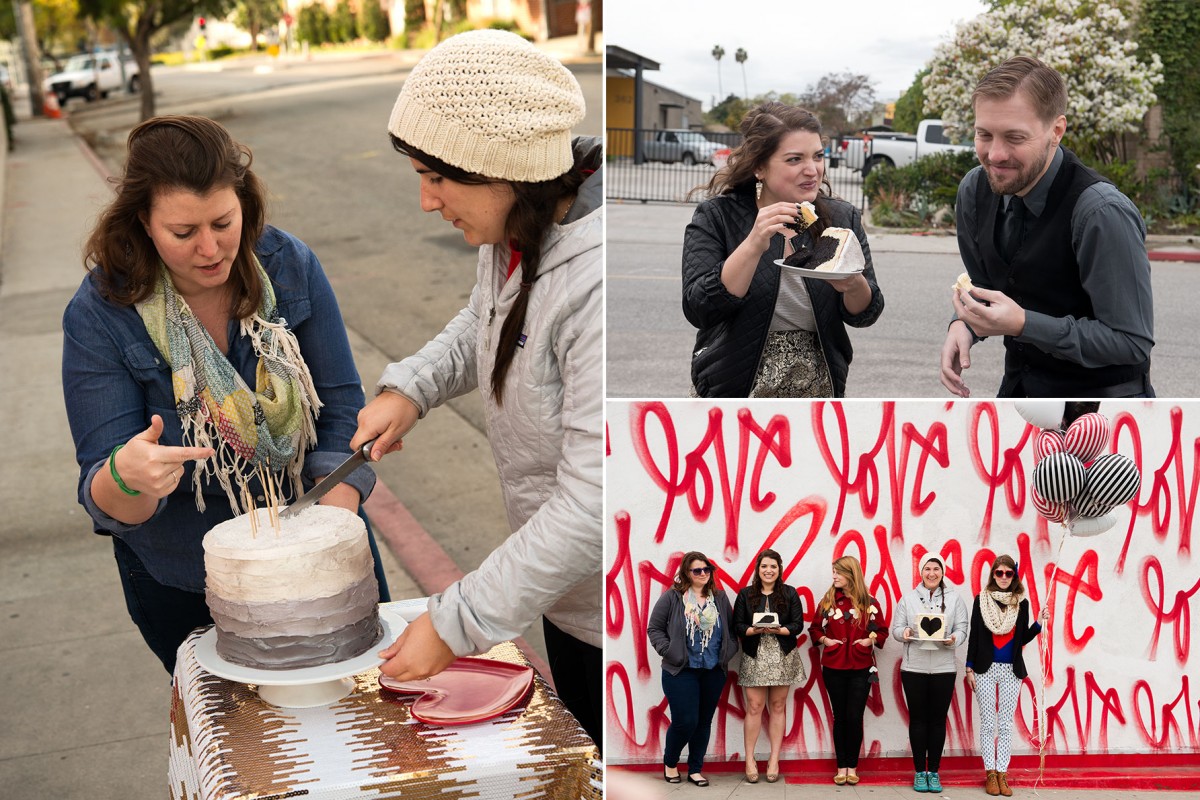 Here are some behind-the-scenes shots from the morning spent giggling, eating cake on the street, and putting together a pretty awesome photoshoot.
Check out Mary's post about Heart Cake Year Four with beautiful shots of the whole thing, and visit Studio DIY for how-tos on the awesome DIYS that Kelly came up with!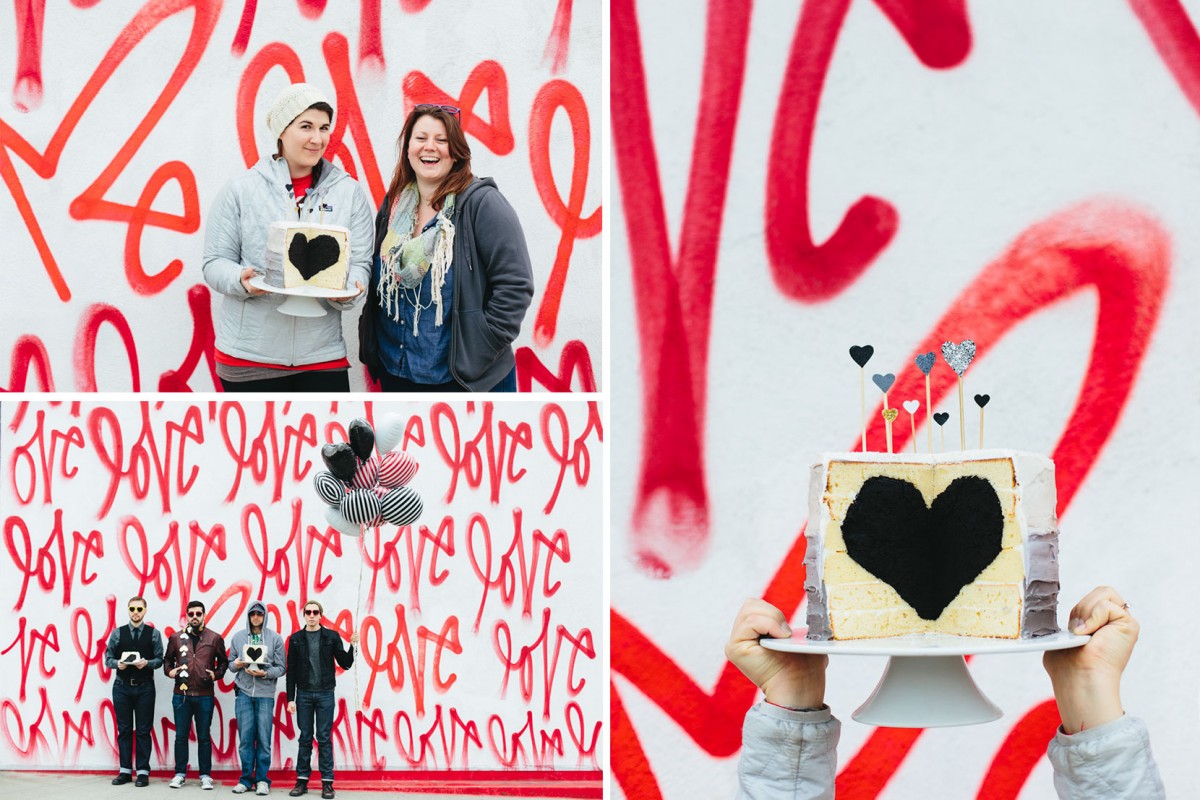 (Photos in above collage by Mary Costa Photography)
Credits:
Concept/Food: Garlic, My Soul
Concept/Crafts: Kelly of Studio DIY
Photographer: GMS & Mary Costa Photography
Models/Real-life in love couple: Ellen Tremiti & Aaron Waltke
Camera/Craft Assistants: Jeff Hayford, Mike Marsoupian, Jeff Mindell
[addtoany]
Yum