The winners of Rudi's giveaway are:
* Marci F. @marciferous
* Tammy: "I love carver type turkey with cranberries. Makes me think of Thanksgiving. The Fall is my favorite time of the year and a good turkey and cranberry sandwich makes me think of the Fall."
Congratulations, winners! Please email: [email protected] to claim prizes!
***********************************************************************************************
Since entering the twitter-world (which Corelyn and I made so much fun of only a year and a half ago) we've actually made a lot of great connections with other bloggers, companies offering products we believe in, and friends who live near and far who update us on their lives – culinary or otherwise.
We're happy to introduce a giveaway on GMS for Rudi's bread. Two lucky readers will win a coupon for a free loaf of gluten-free bread, and a Rudi's sandwich box! Rudi's makes organic (gluten-full) products as well as gluten-free products, and we think that YOU should try some! Melissa and I are also anxiously awaiting some samples of Rudi's products so we can review them here for you, but we think you should try it for yourself. We'll post our review here, and you can let us know what you think of this gluten-free product, too!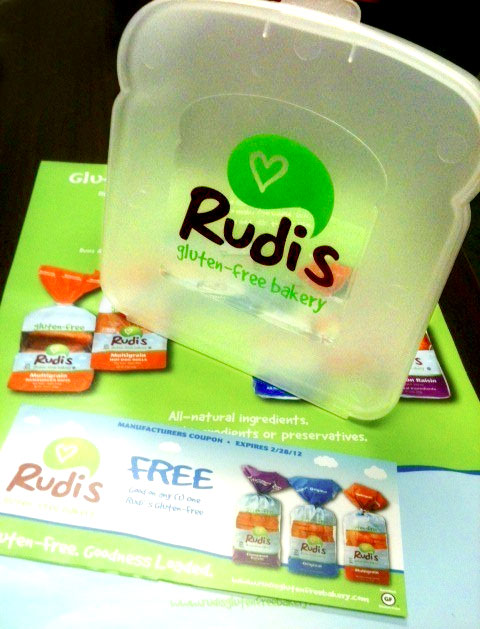 Here are the ways you can enter (with a chance to be entered three times!)
1.) Follow us (@garlicmysoul) on Twitter
2.) "Like" us on Facebook
3.) Leave a comment on this post answering the question:
What is your favorite type of sandwich?
The contest is open from now until Friday at 3 pm, Pacific time. Winners will be announced on Friday evening!!
(Winners will be chosen randomly. Please only comment once to the post, duplicate comments will be deleted.)
Yum