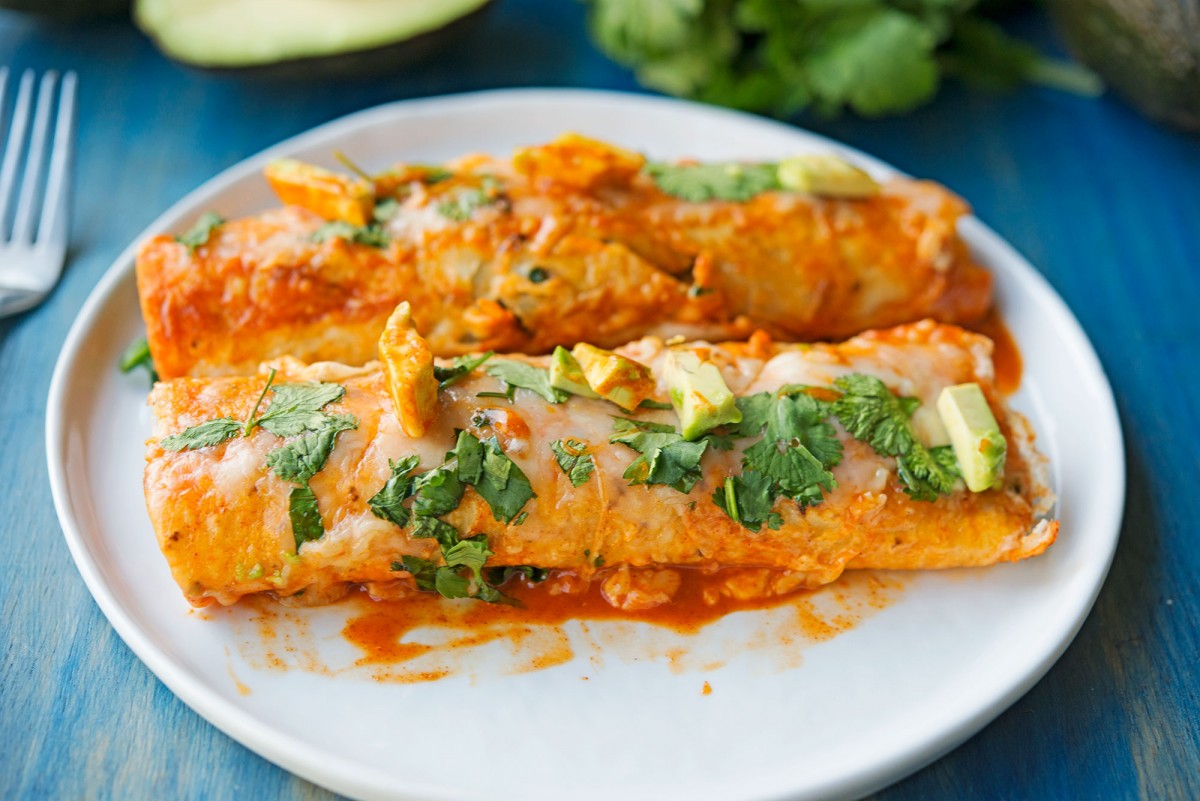 We're back in action and we want everyone to be able to make dinner themselves this year. First up, we wanted to share with you a run of delicious Southwestern influenced dishes we think you'll soon be cooking at home – even on a weeknight after work and working out and folding the laundry. You'll even be able to get in an episode of a show. We know, we know, there are important things in life!
These enchiladas have made their way into our rotation recently and we want you to have them, too. They come together pretty quickly, they can have whatever you want in them (we like chicken, black beans, and spinach), and they can be vegetarian (omit chicken). Plus these make amazing leftovers, which makes lunchtime at work pretty fun.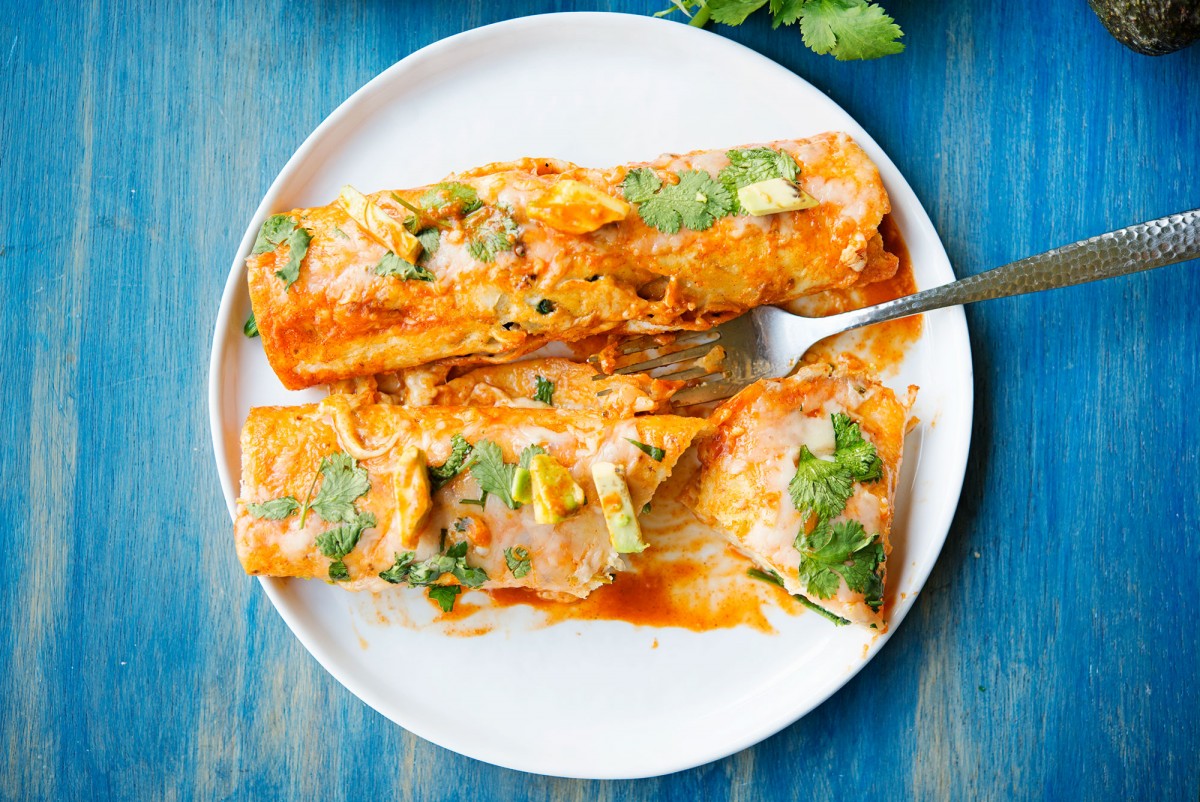 So here's a weeknight dinner recipe that can be ready pretty quickly we think everyone will enjoy. These take about 15 minutes to put together, and about 20 minutes to cook – we love a fresh meal that's ready in less than an hour!
Ingredients:
1 lb chicken breast
1/2 tsp cumin
2 bunches fresh spinach
1 can black beans
1/2 block jalapeño jack cheese
1/2 block cheddar cheese
1 bottle red enchilada sauce (we use TJs)
cilantro
1-2 avocados (depending on how much you like!)
tortilla shells
s/p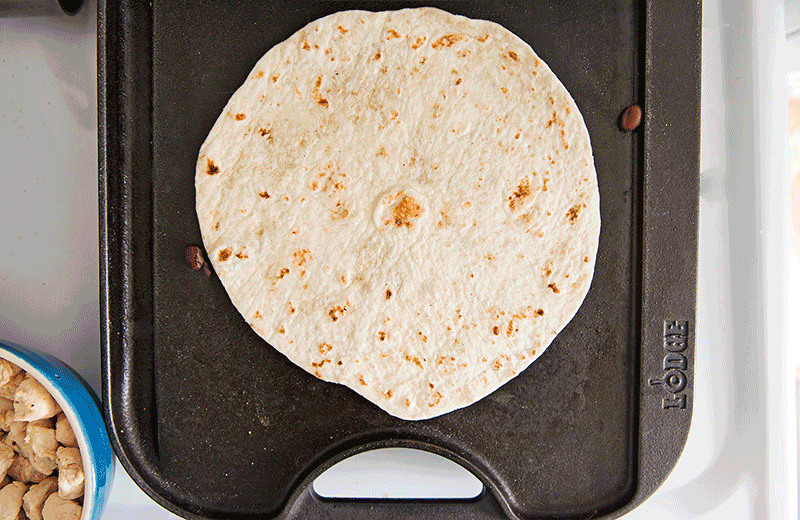 Directions:
1. Preheat oven to 375. Dice chicken and cook in pan with about a tablespoon of olive oil, the cumin, and salt and pepper.
2. While the chicken is cooking, grate your cheese – I use about one cup each of jalapeño jack and cheddar.
3. Scoop chicken out of pan and put aside; use pan to saute spinach.
4. Open your black beans and drain.
5. Set up a space on your counter where you can assemble your enchiladas. Heat your enchiladas if you're using corn so they'll be easier to roll (twenty seconds in the microwave should do the trick.)
6. Drizzle the bottom of a casserole dish with about a fourth of your bottle of enchilada sauce.
7. Add spinach to your tortilla, followed by chicken, beans, and cheese. Roll and place in your casserole dish and repeat until you run out of tortillas (or chicken. I always seem to run out of chicken first.)
8. Top all your rolled enchiladas with remaining sauce and a layer of cheese. Place in the oven for 20-25 minutes until all cheese is melted and all the enchiladas are hot. Serve with fresh cilantro and avocado.
[addtoany]
Yum