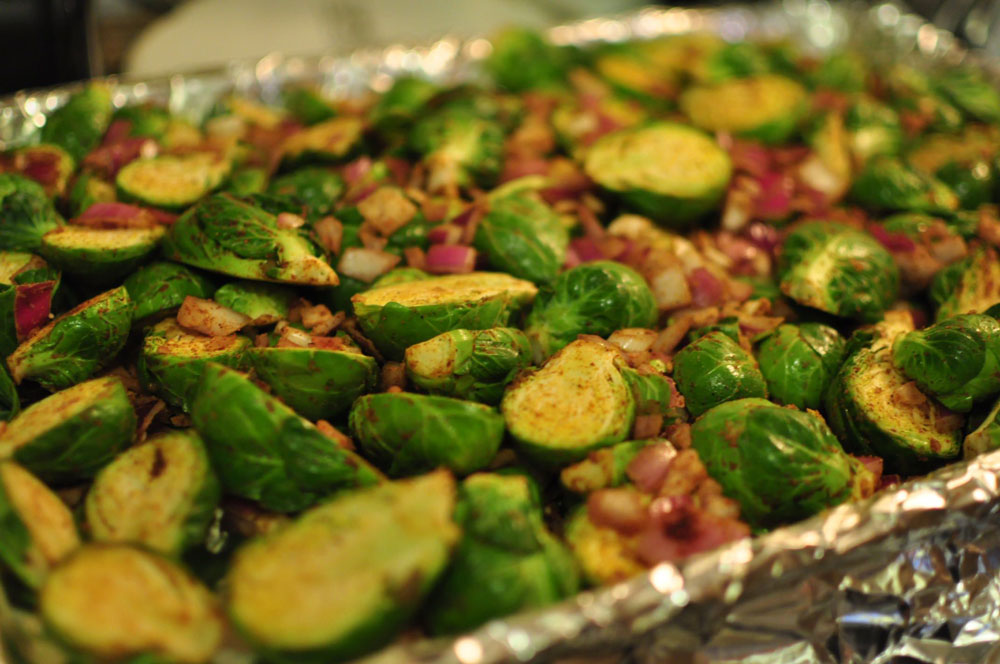 These are the Indian-spiced Brussels sprouts we made – don't worry, recipe to come!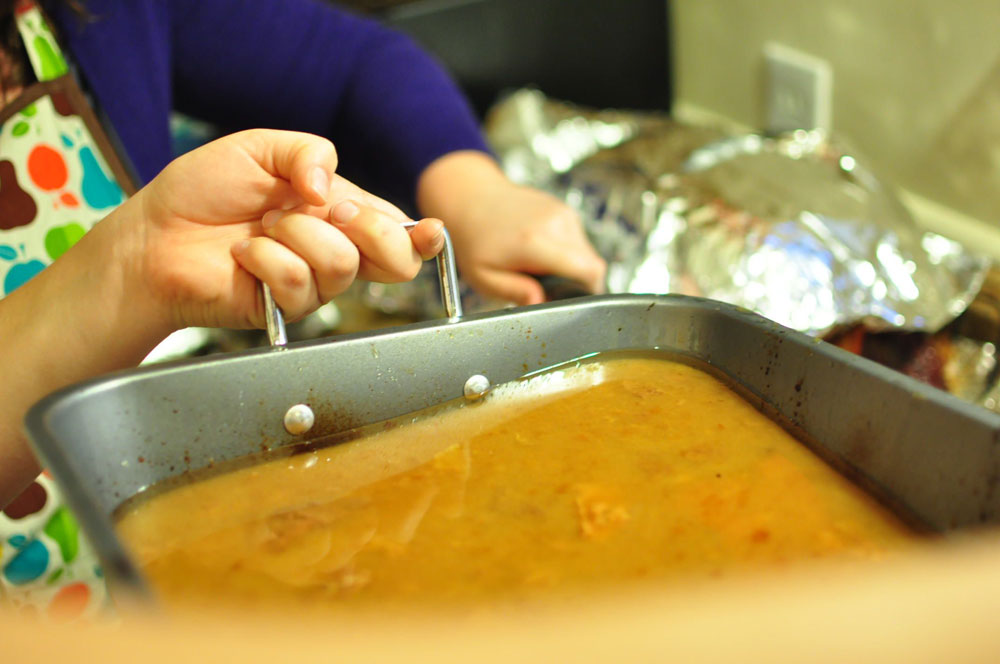 A 28 pound turkey calls for a large bowl of gravy. Here, we're starting by pouring out the drips and separating the fat.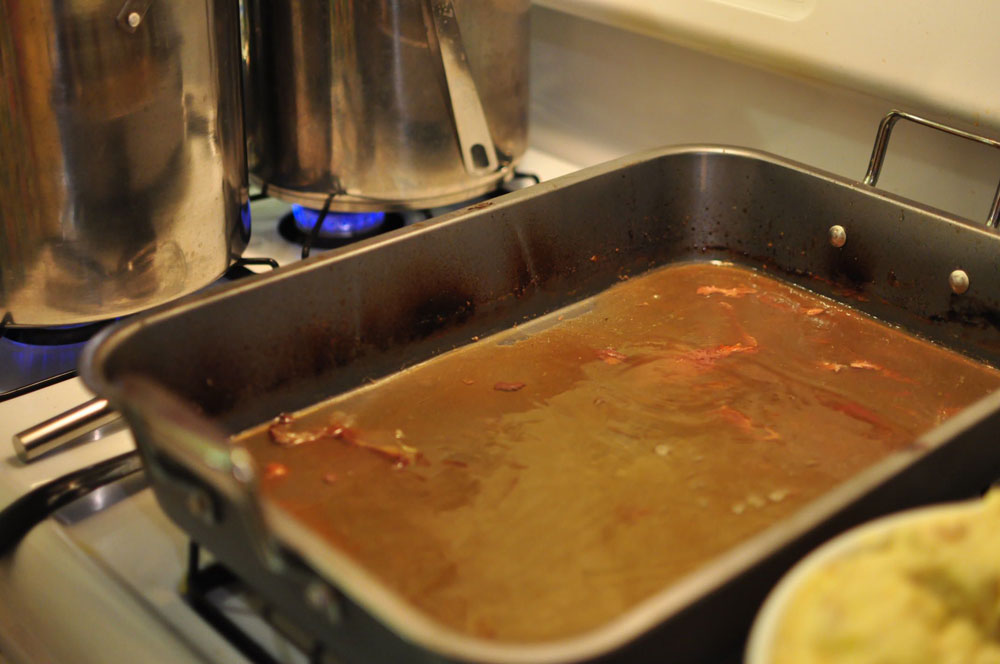 Deglazing the pan with some white wine? Yes please.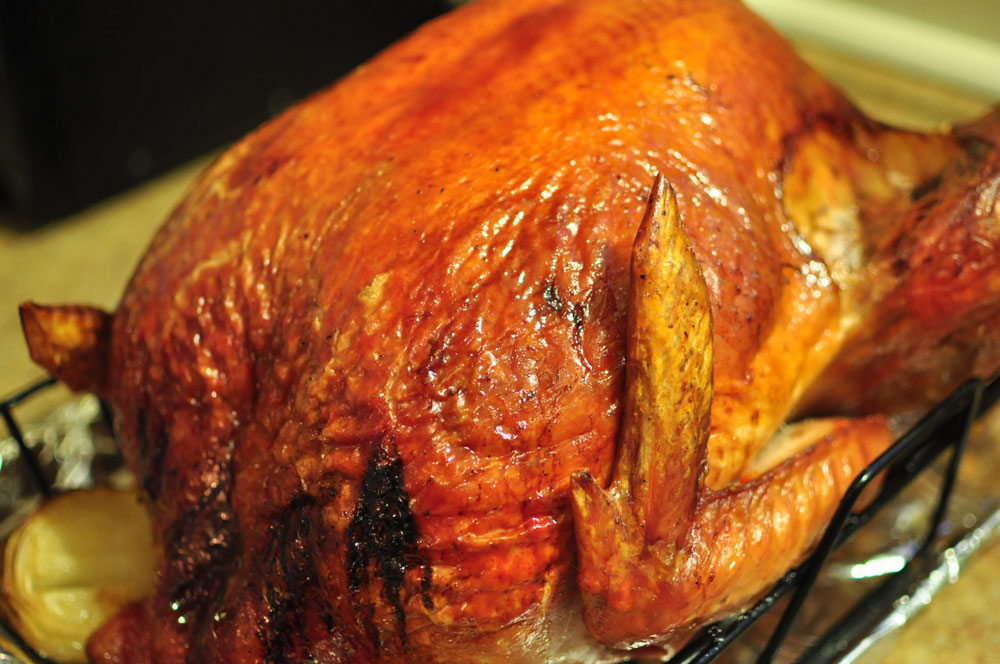 Of course, the turkey was done early this year, again.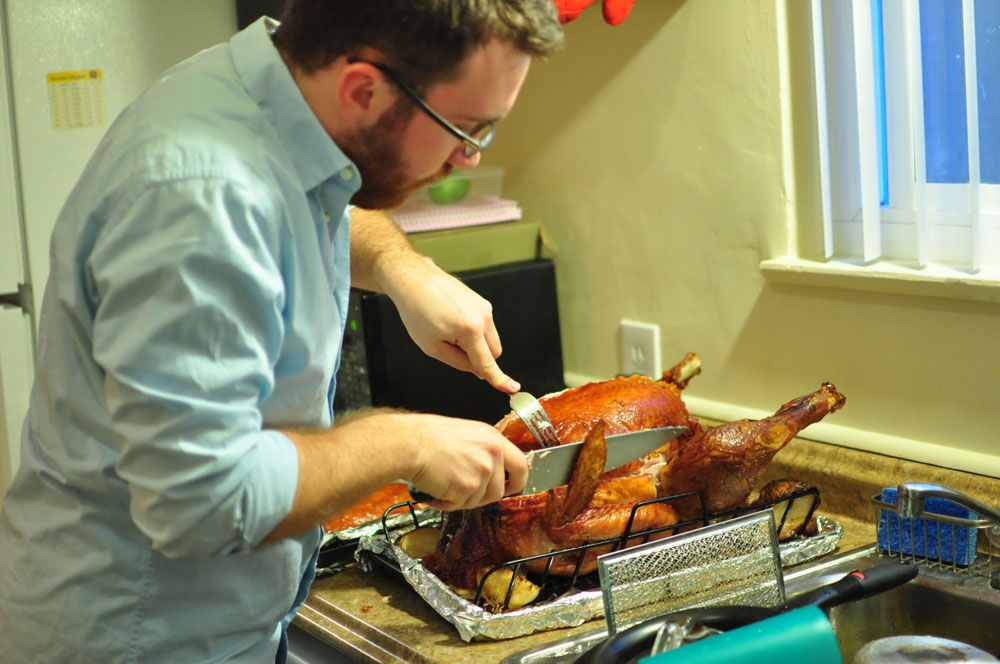 Our good friend George was the designated carver.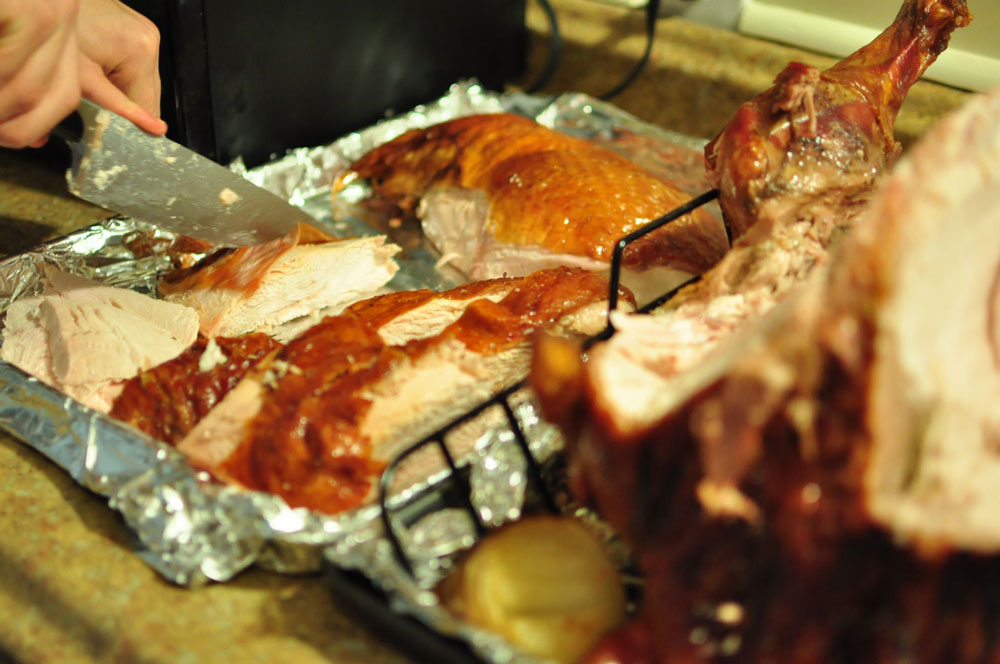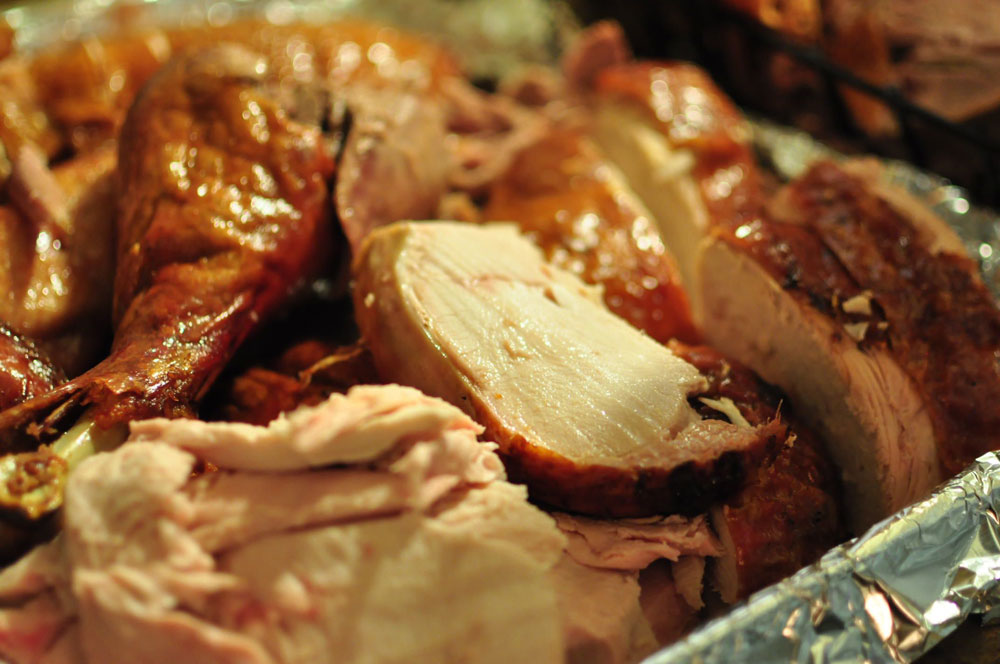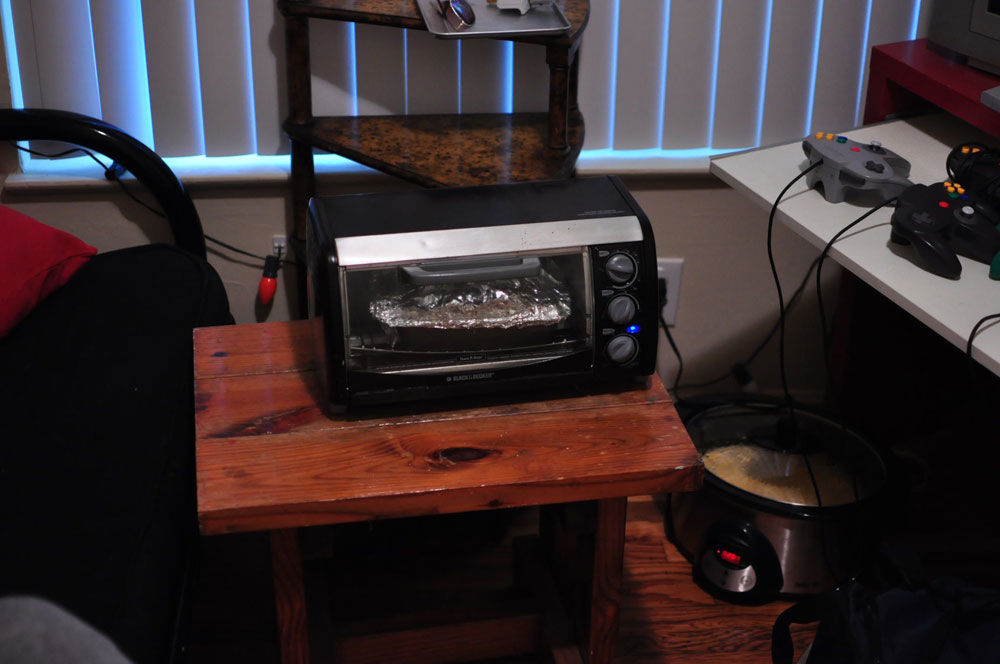 And here, in the extra room, we have the tofurky baking in a toaster oven.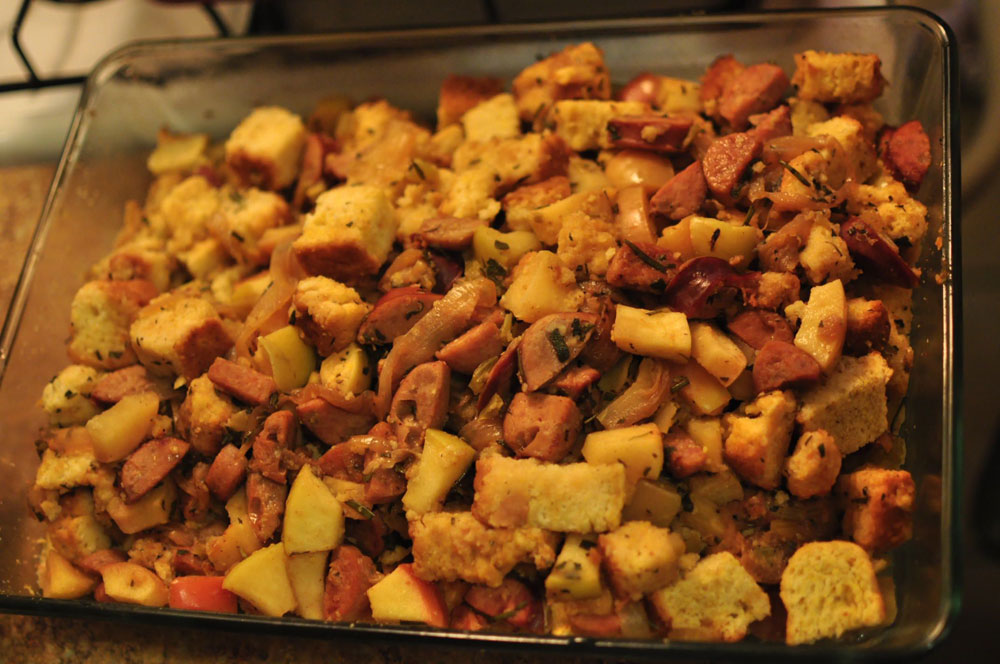 Our stuffing – an adaptation of last year's that was quite delicious.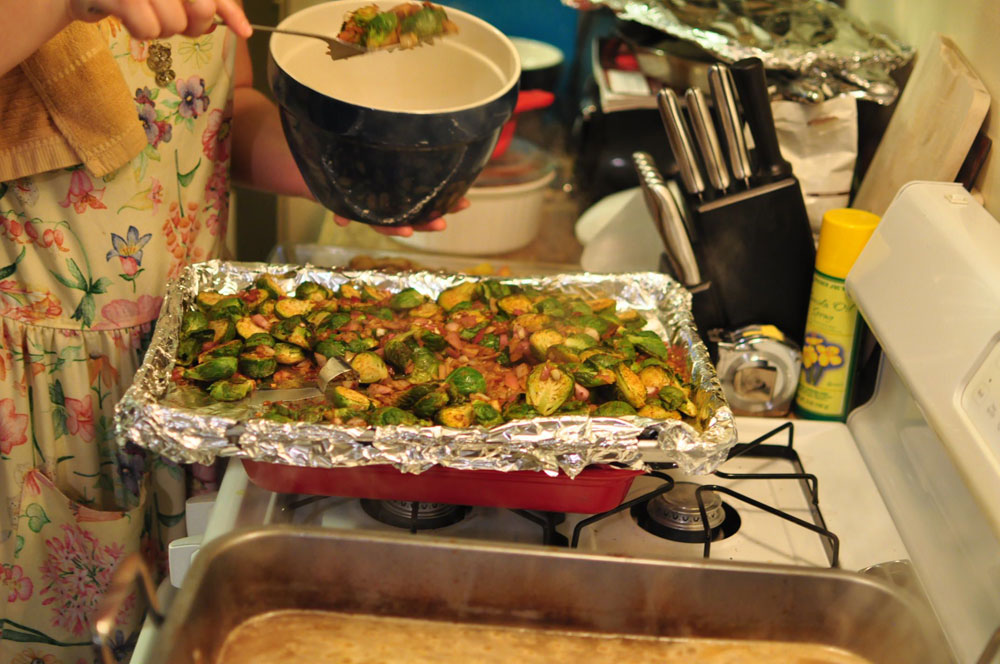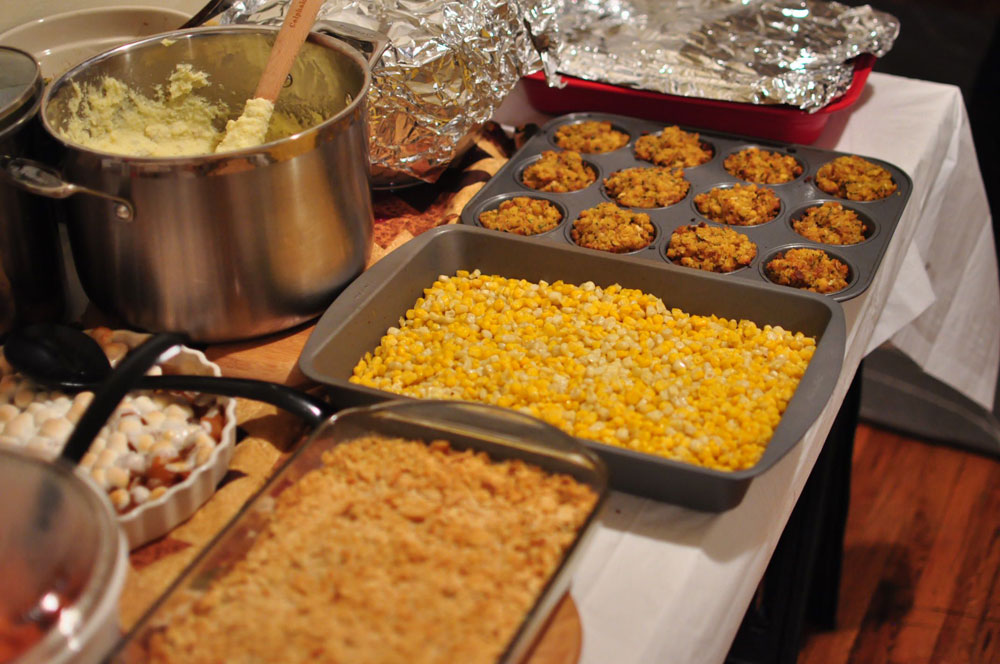 Food galore! Sweet potatoes, vegetarian stuffing, corn, broccoli casserole…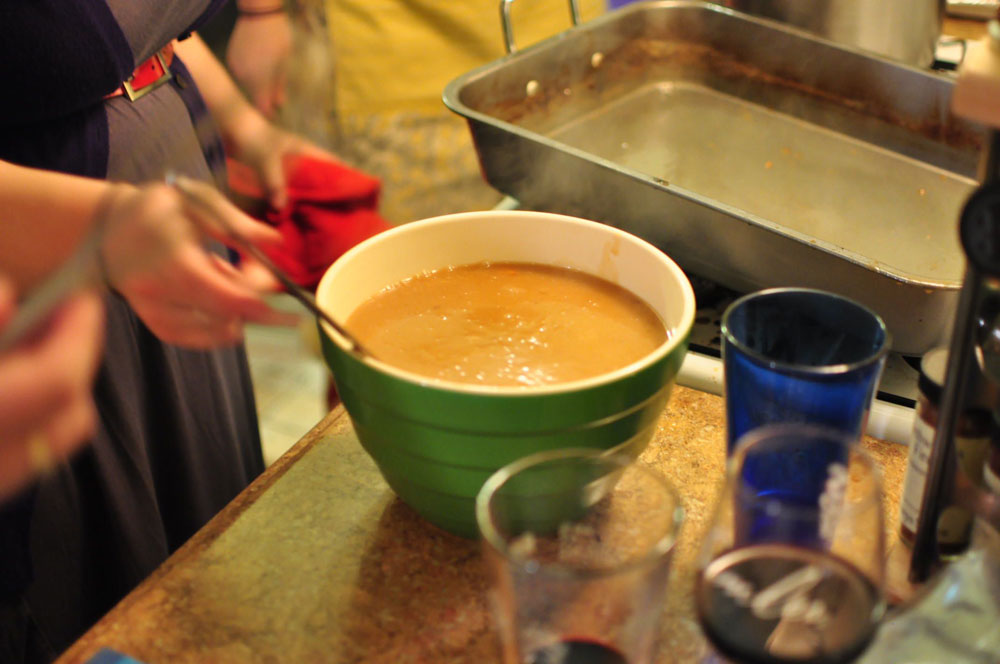 There is the gravy. Need I say more?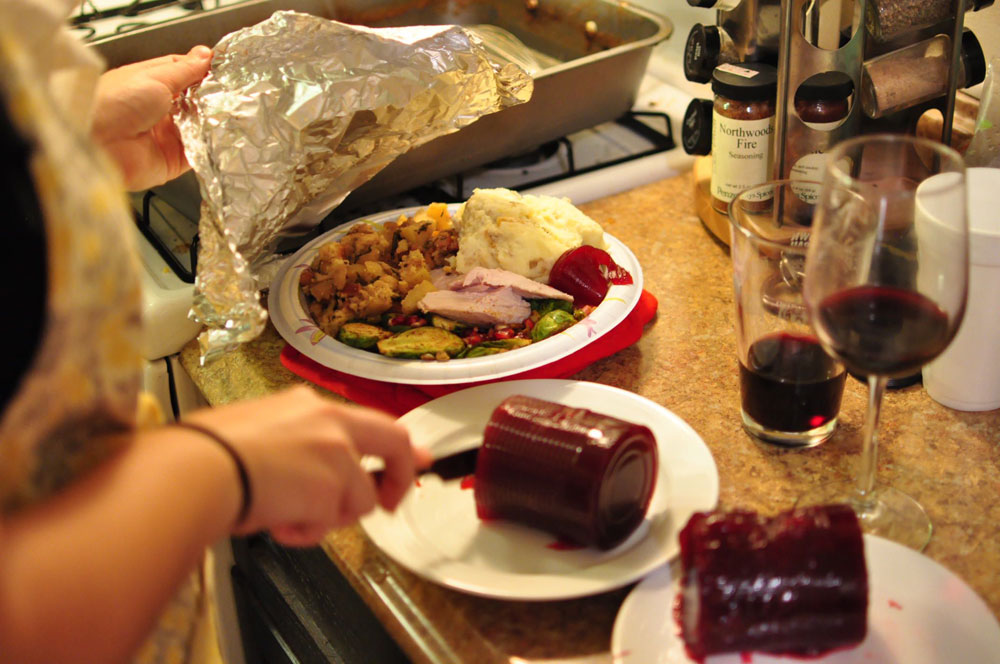 Melissa sneaking some cranberry sauce before it goes out to the crowd!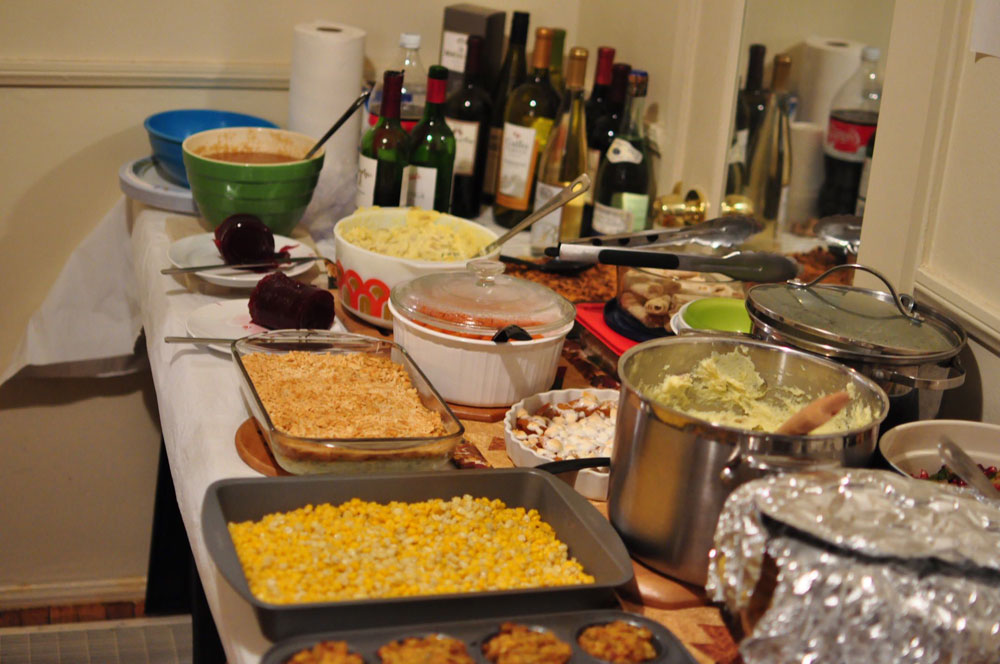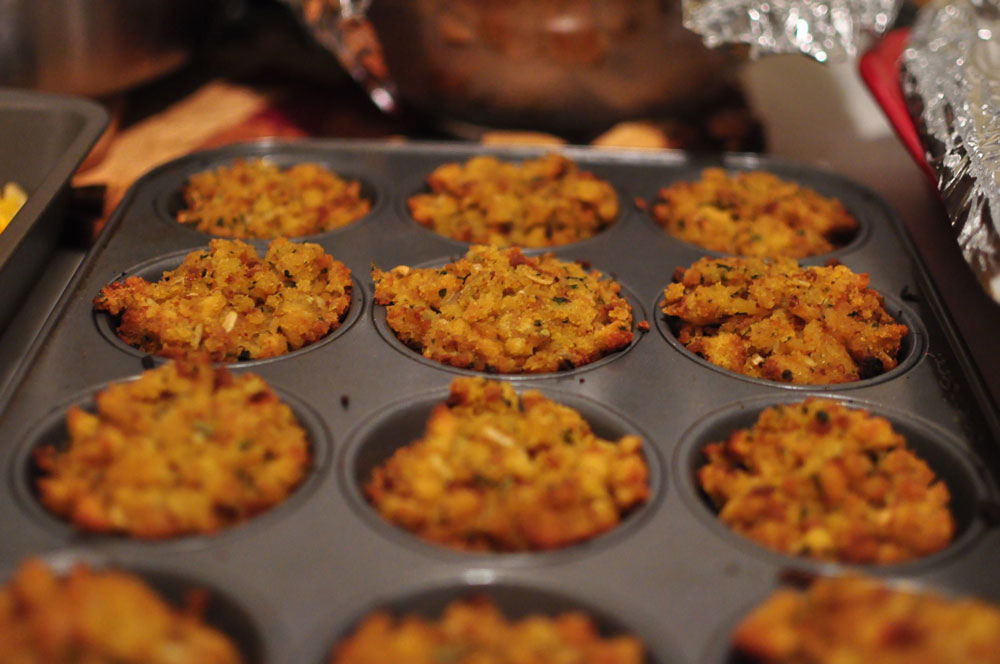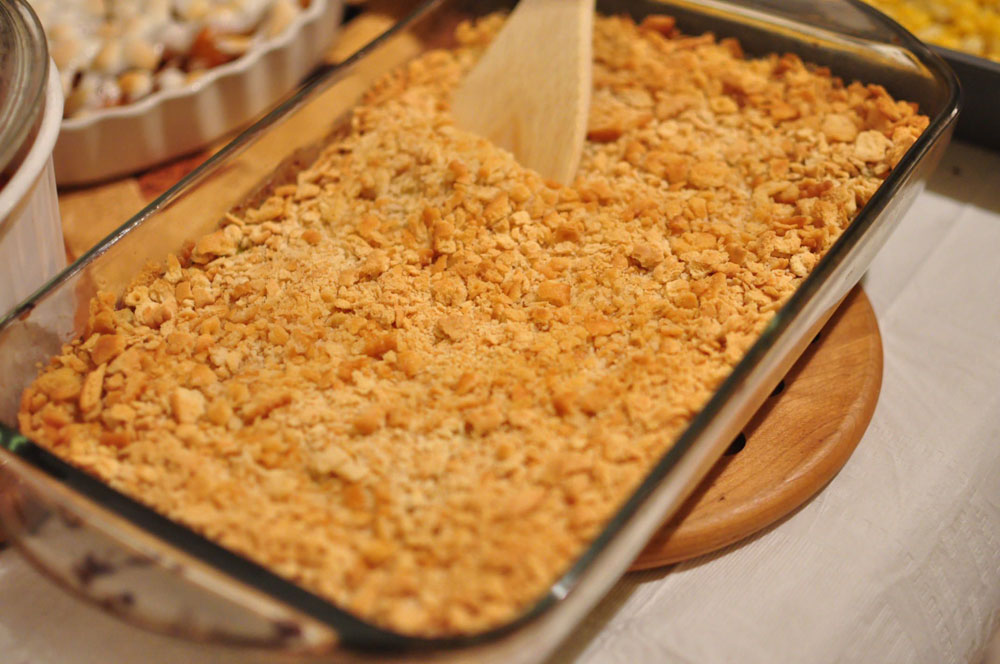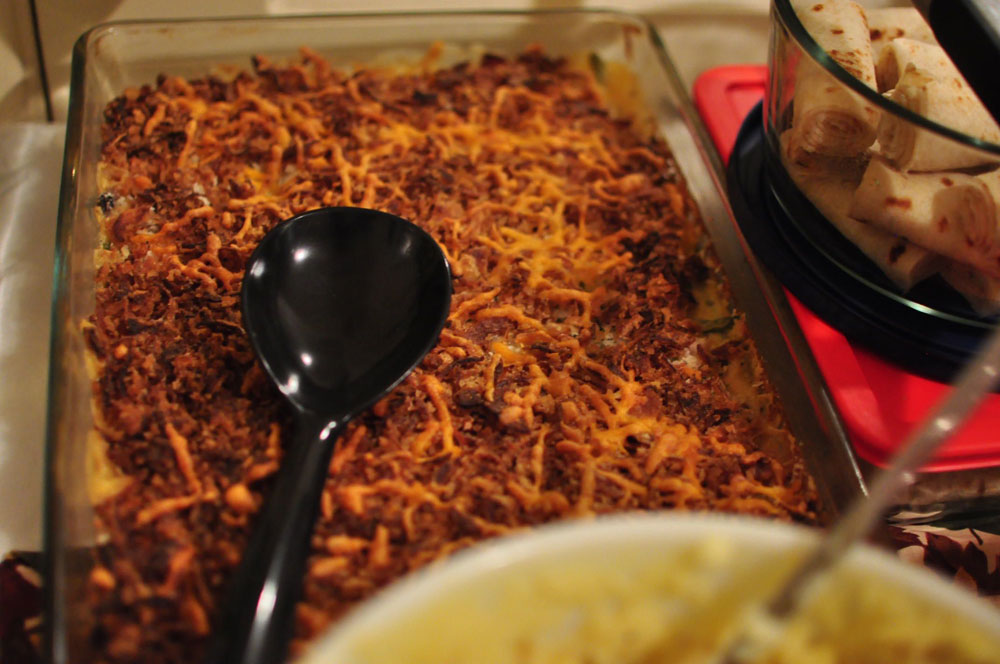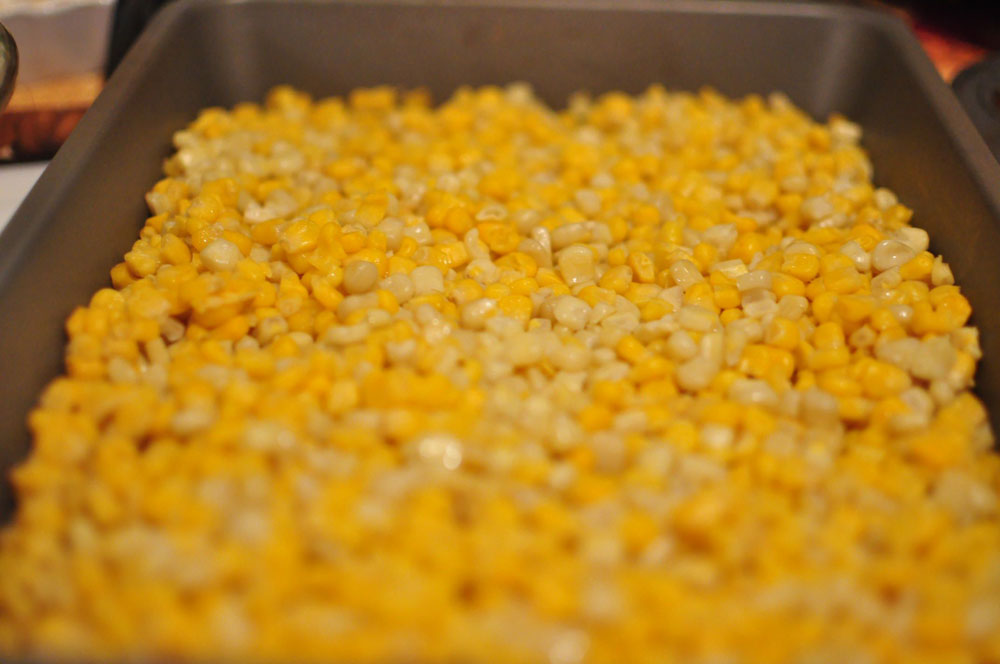 [addtoany]
Yum