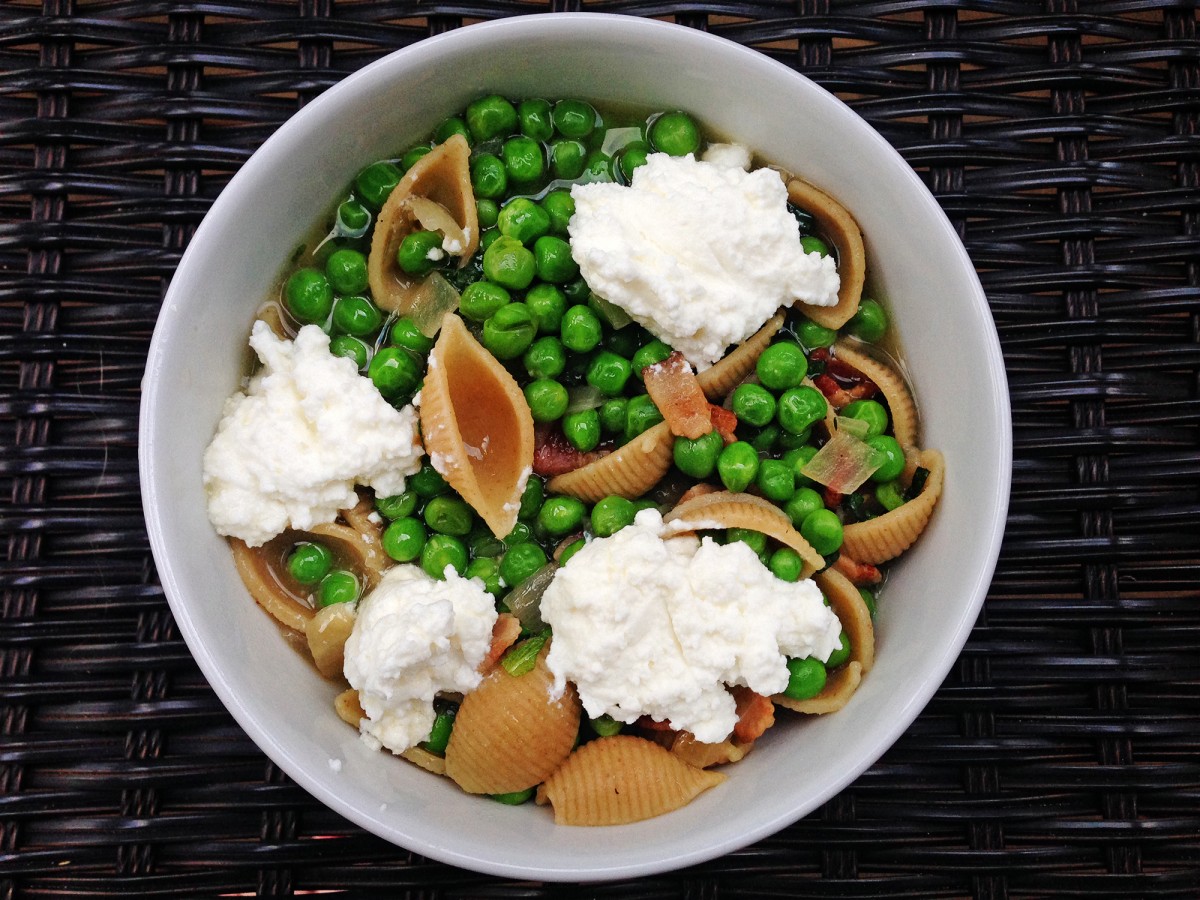 Servings: 4
Ingredients:
8 oz. medium shells
2 tablespoons olive oil
3 slices bacon, chopped
1 medium onion, chopped
1 cup dry white wine
2½ cups low-sodium chicken broth
1 cup frozen peas (we went a little nuts here and used like 3, I think anywhere from 1-2 cups would work)
2 tablespoons chopped fresh mint
4 ounces ricotta
s & p
Directions:
1. Cook pasta in boiling water until very al dente, 7 minutes. Drain pasta and set aside, for now.
2. Heat oil in a large skillet (cast iron is my favorite) over medium and cook bacon, until brown around the edges, about 5 minutes.  Note: You probably don't need the oil, since you're cooking fatty bacon. I'd omit this, next time. Add onion and cook, stirring occasionally, until bacon is crispy and the onion is cooked through, about 5 minutes.
3. Add wine, bring to a simmer, and cook until skillet is almost dry, about 5 minutes. Add broth and bring to a simmer. Add pasta and cook, until pasta is just al dente and broth is thickened, about 5 minutes. Note: Our broth never really thickened, so beware. We just poured a little bit out.
4. Season with salt and pepper to your heart's desire. Add peas and chopped mint and cook, stirring, until peas are warmed through, about 4 minutes.
5. Serve topped with ricotta dollops, which make the whole thing amazing. Enjoy!
Yum