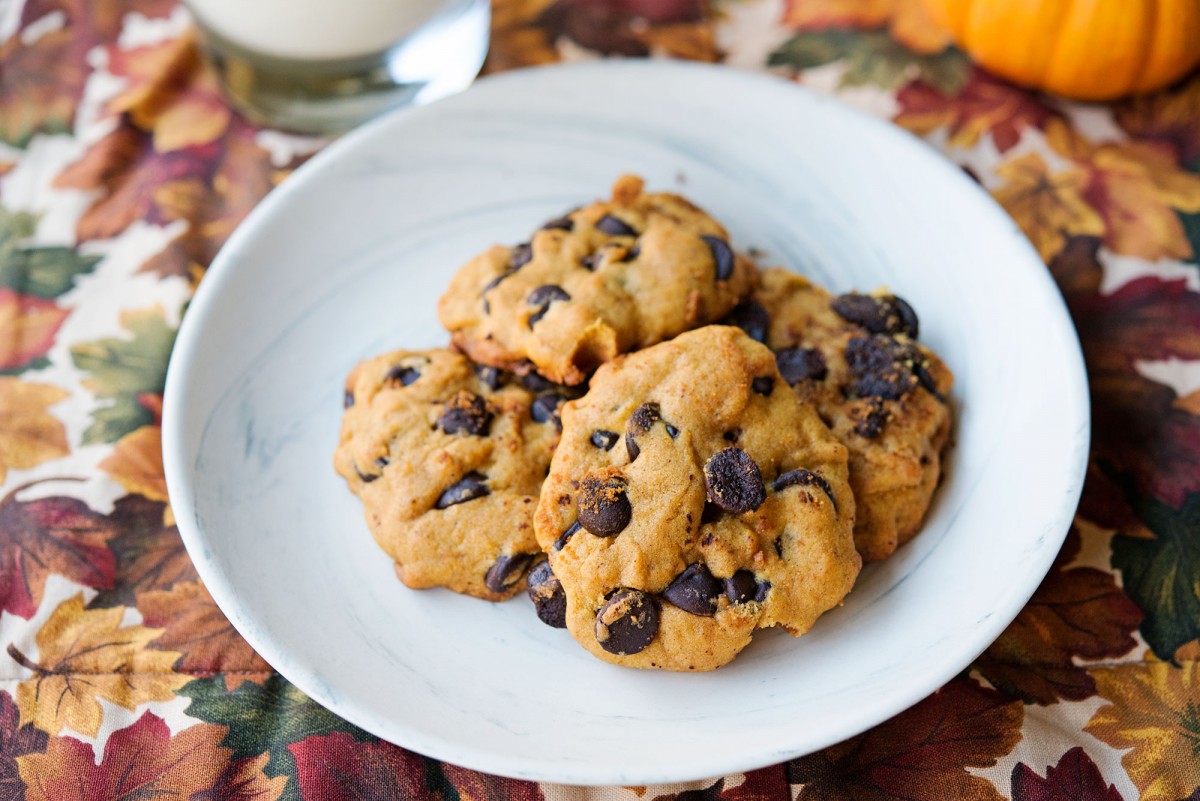 Ingredients:
3 cups flour
1 teaspoon baking powder
1/2 teaspoon baking soda
1 teaspoon salt
1 cup sugar
1 cup brown sugar
1 1/3 cup butter
2 eggs
1 tablespoon vanilla
1 cup pumpkin puree
1 teaspoon pumpkin pie spice
1/2 teaspoon cinnamon
2 cups chocolate chips
Directions:
Preheat oven to 375°F
1. In a medium bowl mix together flour, baking soda, baking powder, salt, and spices.
2. In a separate bowl, cream sugars and butter.
3. Add vanilla and eggs one at a time.
4. Add pumpkin puree.
5. Add dry ingredients to wet.
6. Add chocolate chips.
7. Using a tablespoon form the cookies on the cookie sheet. Bake for 15-18 minutes. Remove from oven and let cool.
Yum