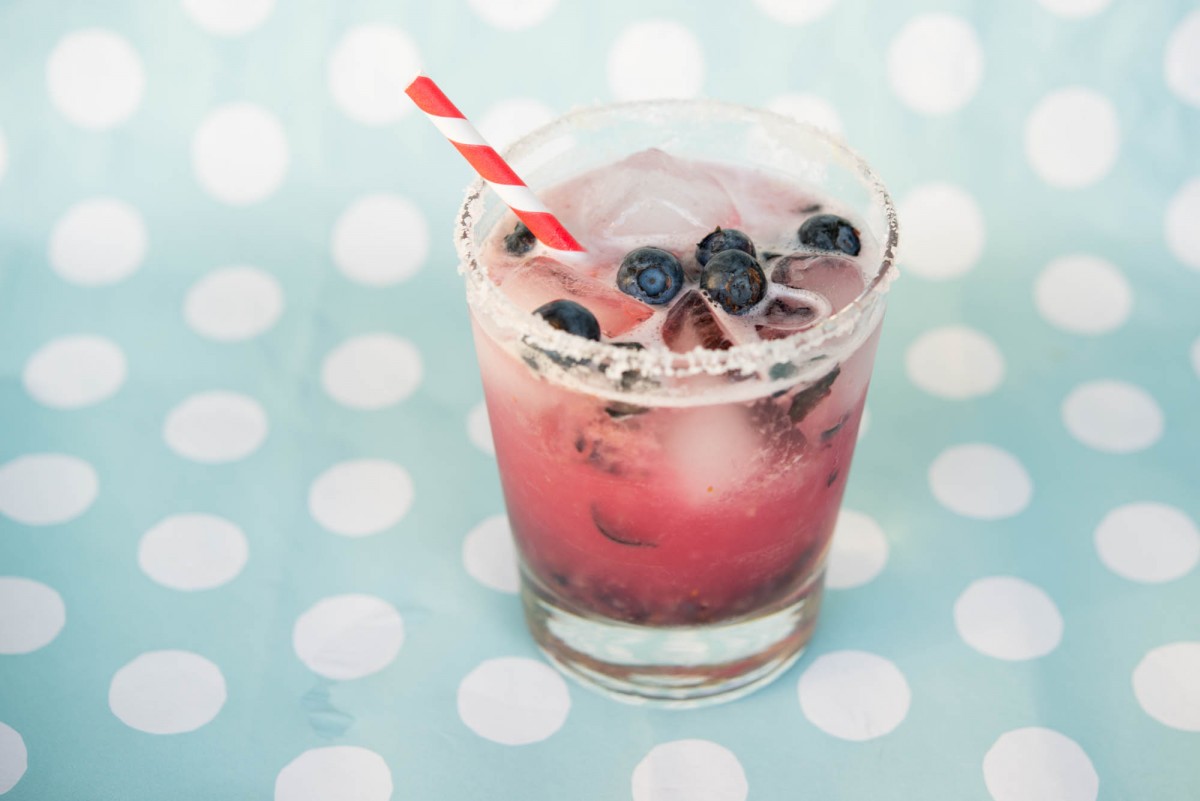 Prep Time: 5 Minutes
Servings: 2
Ingredients:
2 tbsp fresh lime juice
2 lime wedge
4 ounces of tequila (2 1/2 shots)
3 tbsp of simple syrup
¼ cup of fresh blueberries
ice
salt for garnish
Directions:
First thing you want to do is prep your glasses. Take your lime wedges and coat the lip of the glasses. Then flip your glasses over and coat the lips with salt or seasoning of your choice. Drop your blueberries (save a few for garnishing) and lime juice into a cocktail shaker and muddle until completely pulverized. Then add the tequila, the simple syrup, ice, and the leftover lime wedge rinds to the cocktail shaker and shake vigorously for 20 seconds. Strain the contents into your ice filled, salt lined glasses, and garnish with a few remaining fresh blueberries!
Yum