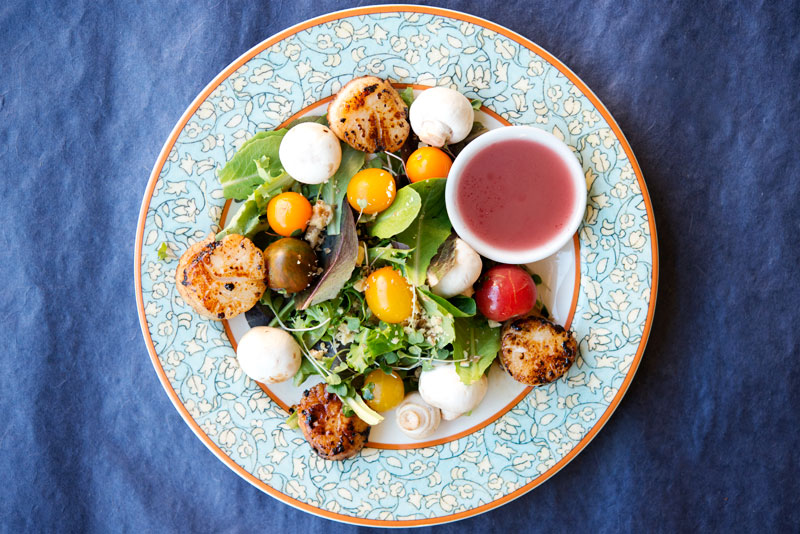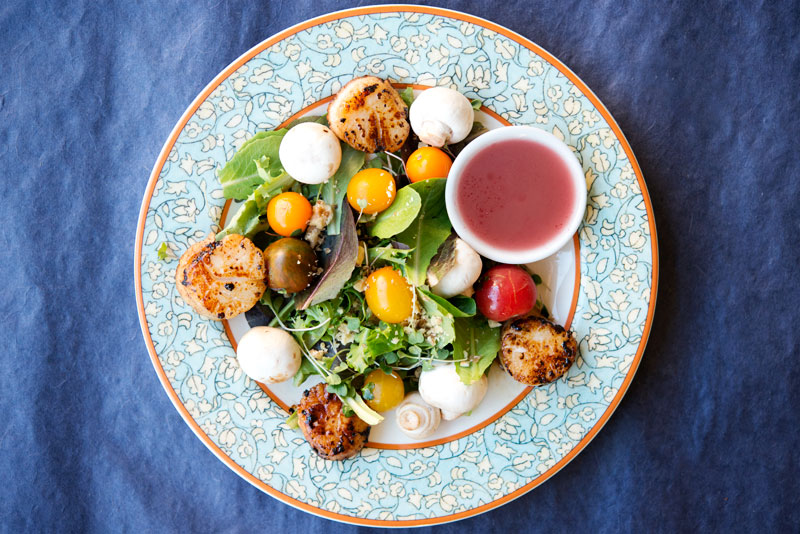 I love coming across new, simple recipes that I can make quickly and easily that are also paleo friendly. Not long ago, my boyfriend Aaron whipped up some jumbo sea scallops, and I knew I had to master this recipe ASAP. They were delicious. I decided to pair the scallops with a simple salad and homemade walnut-raspberry vinaigrette dressing.
I bought a bag of frozen jumbo sea scallops from Trader Joes. In preparation for this meal, I thawed the scallops (still in bag) in room temperature water for about 30 minutes prior to cooking.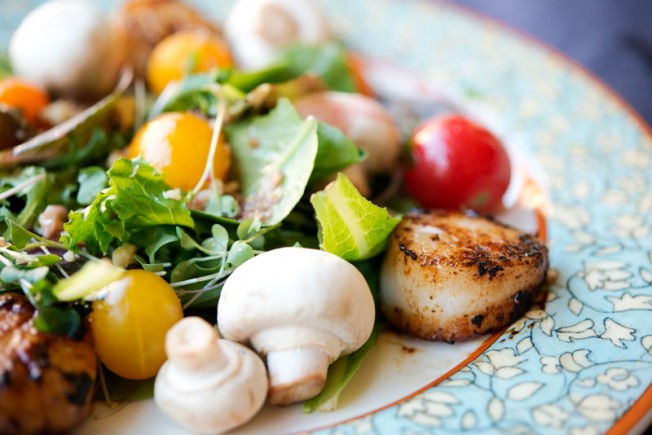 Ingredients (Scallops):
4 scallops
oil of your choice (we used grapeseed, but typically I would use olive oil as grapeseed is not preferred for paleo eaters)
1/2 lemon
salt and pepper
Combine lemon, 1-2 tbsp oil and salt and pepper (to taste) in a bowl. Set scallops in mixture. Heat a pan with a light coating of oil. Add scallops to hot pan (medium-high heat). Cook each side of scallops for 2 minutes (do not flip more than once), and you're done!
Ingredients for the salad:
mixed greens
baby heirloom tomatoes (a wonderfully Autumn-esq ingredient!)
mushrooms
leftover crushed walnuts
Ingredients for dressing:
6 tbsp walnut oil
3 tbsp raspberry vinegar
1/4 cup crushed walnuts
Salt and pepper to taste
Combine the dressing with a 2:1 ratio for the walnut oil: raspberry vinegar. Add salt, pepper, and crushed walnuts. Shake and pour over your combined salad ingredients. You will have some left over (consider this a bonus!)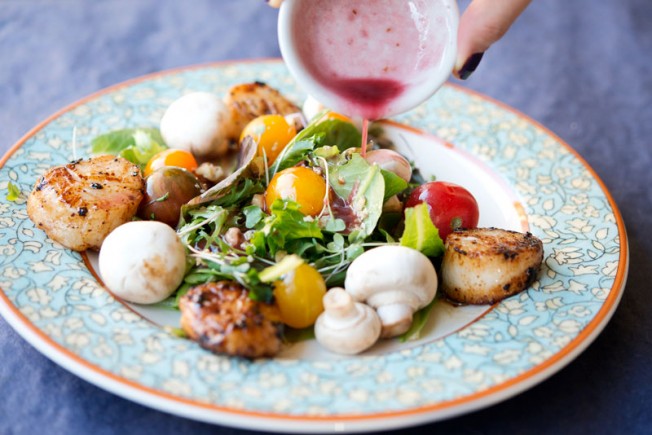 Voila! A simple, healthy and delicious meal! What's your go-to easy salad idea?
[addtoany]
Yum