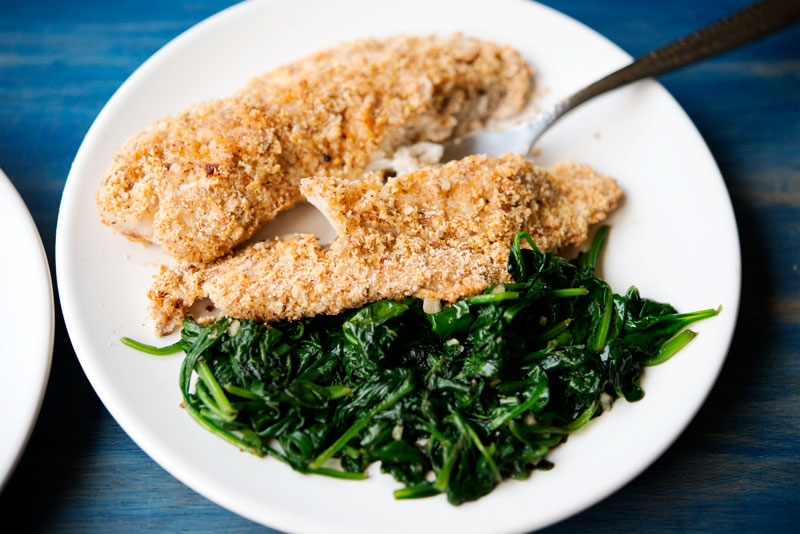 I've always known that fish was "healthy," but it wasn't until recently that I realized just how useful it can be to fill me up and provide great nutritional value. The more I learn about ways to cook fish and incorporate it into my diet, the more appealing it has become as a staple food item. I recently learned how to "bread" fish with Paleo friendly options, which keeps the focus on protein and away from cream/breading/butter, etc.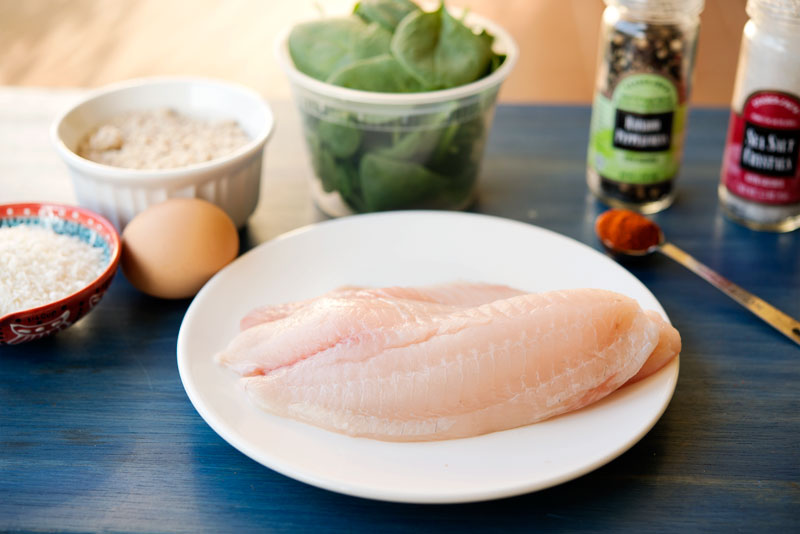 Ingredients:
1 pound of white fish (I used tilapia here but I prefer to use Trader Joe's wild caught Alaskan cod, which can be found in their frozen section)
1 cup almond meal
1/3 cup shredded coconut
1 egg
1 teaspoon cayenne pepper
Salt/pepper
Coconut oil (can sub other oils, such as olive oil)
1 bag of spinach
garlic
olive oil
I lessened the recipe since Jennie and I made less than 1 pound of fish and even when I cooked this dish on a previous occasion, I found I had leftover breading. Try to keep the ratio proportional but there's no need to waste ingredients! Only use as much as you need.
Directions:
Start by beating the egg in a dish and setting the oven to 450.
Set aside and mix together the almond meal, coconut shreds and cayenne pepper (also cut back on the cayenne pepper if you are not a fan of spicy. This amount will give it a big kick). Salt and pepper to taste.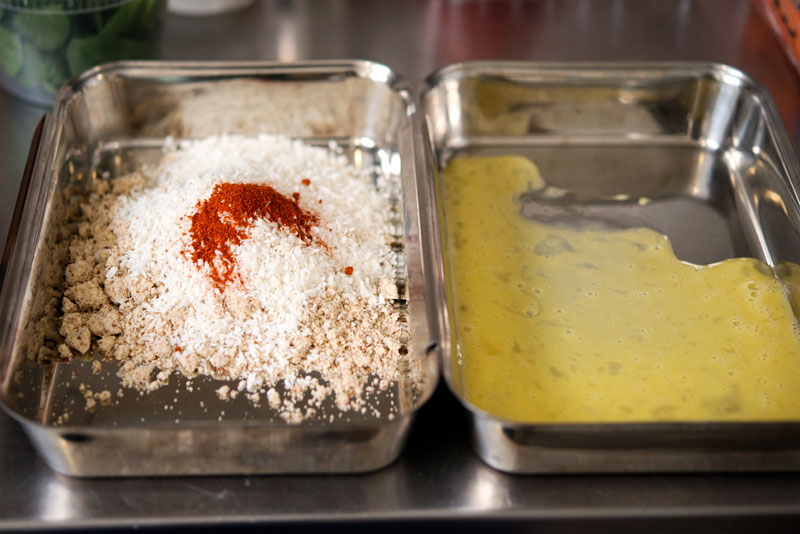 Dredge each fish fillet in egg and then press into the almond meal mixture. Once both sides of the fish are covered, place on a lightly greased baking sheet (I typically use coconut oil). Bake for 15 minutes at 450. Fish should be flaky and break apart easily.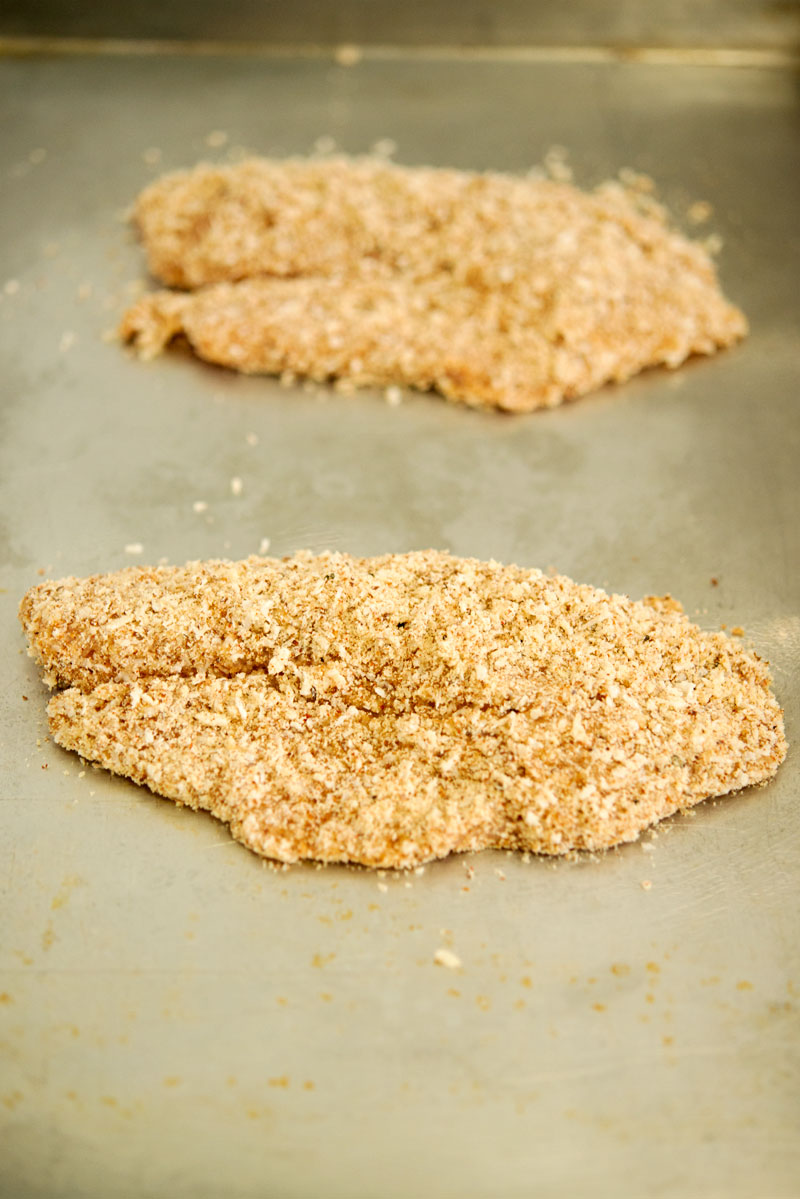 Now, make your side. I chose a super simple spinach sauté. Pour a little olive oil in a pan, add your garlic and the bag of spinach. Sauté and mix until soft. I've also made this simple side with mushrooms, yum!
This is a fairly simple and quick way to make a nice, light dish that will fill you up!
Yum