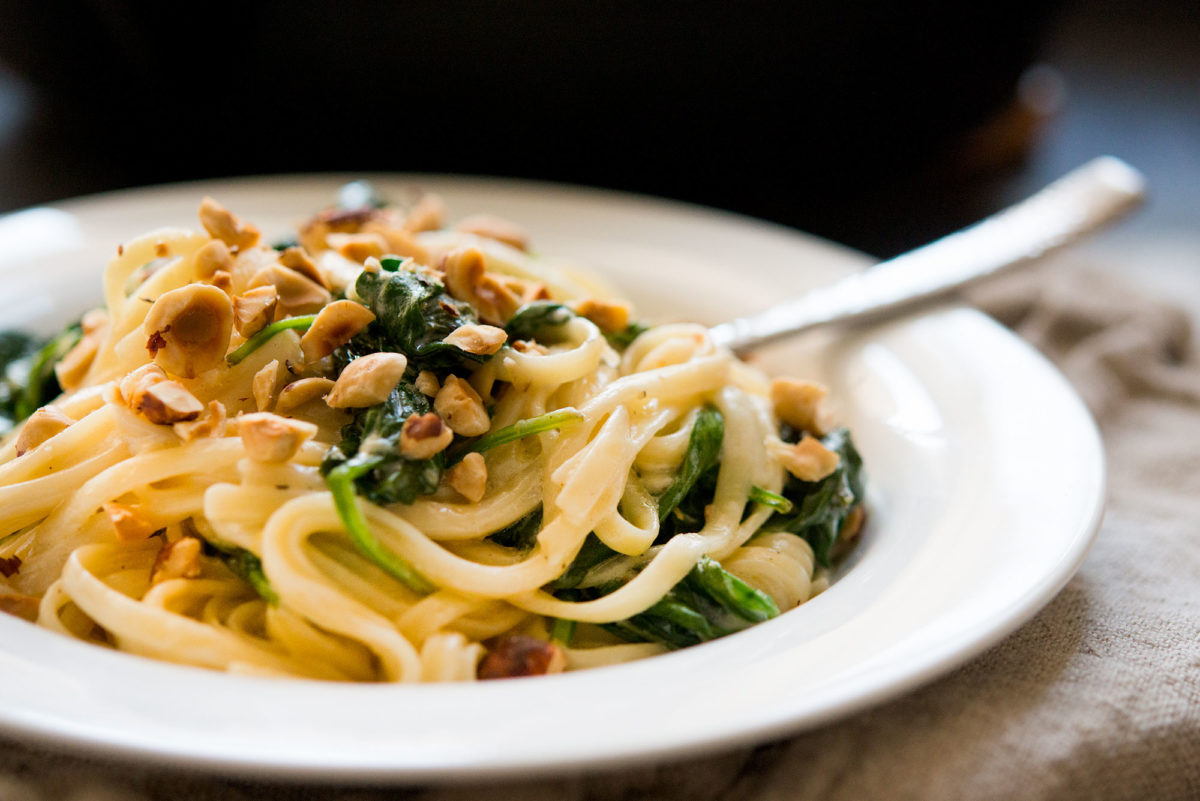 Around these parts, we're always looking for more recipes to make that are meat-free. I'm trying to eat less meat for the environment's sake, and also to get creative in the kitchen. When I saw this recipe on the Kitchn's website, I knew it was a perfect new recipe for our house.
We make a similar pasta from the Pioneer Woman, but this addition of nuts and tons of spinach really makes me feel better about eating cheesy pasta for dinner on the regular. Plus, the hazelnuts make it hearty enough not to feel like I'm hungry a half hour later. I added wayyyyy more spinach to this recipe because I feel like there should be spinach in all the bites, and I used a regular lemon because I have lemons in my backyard. I've made this a handful of times now and I think it's making its way into our normal rotation.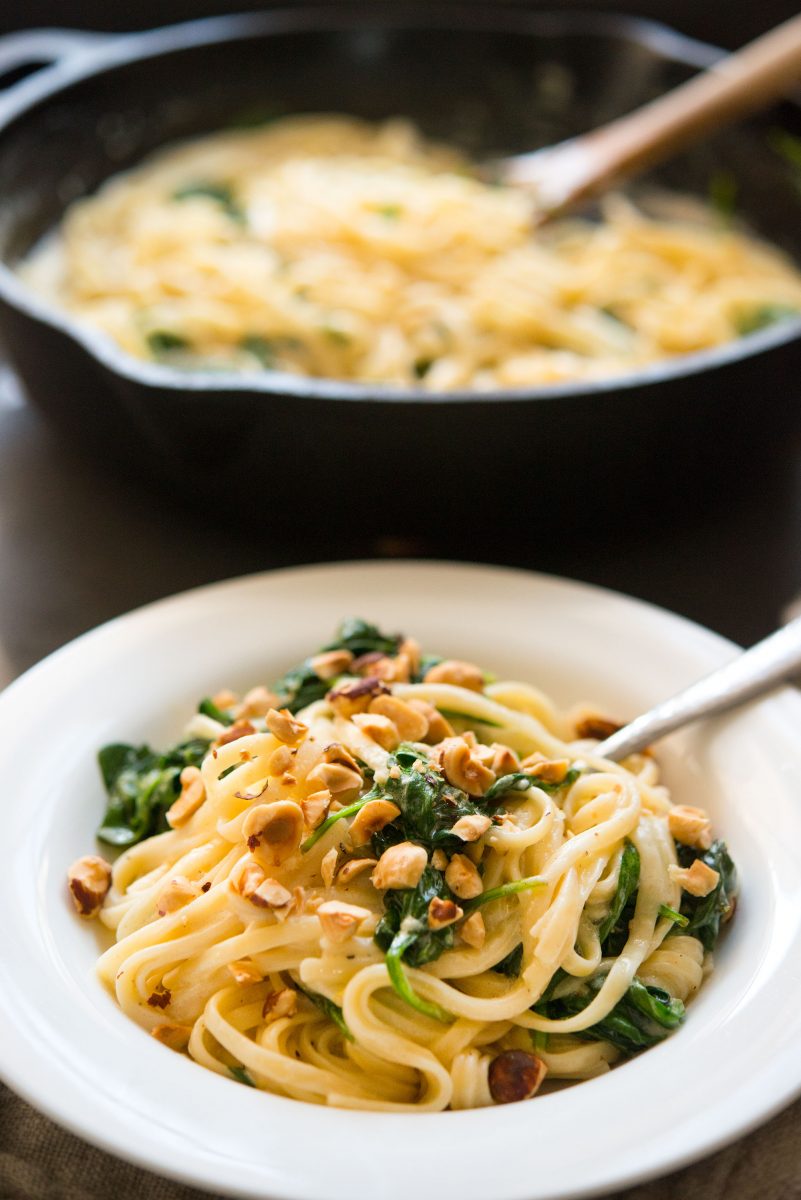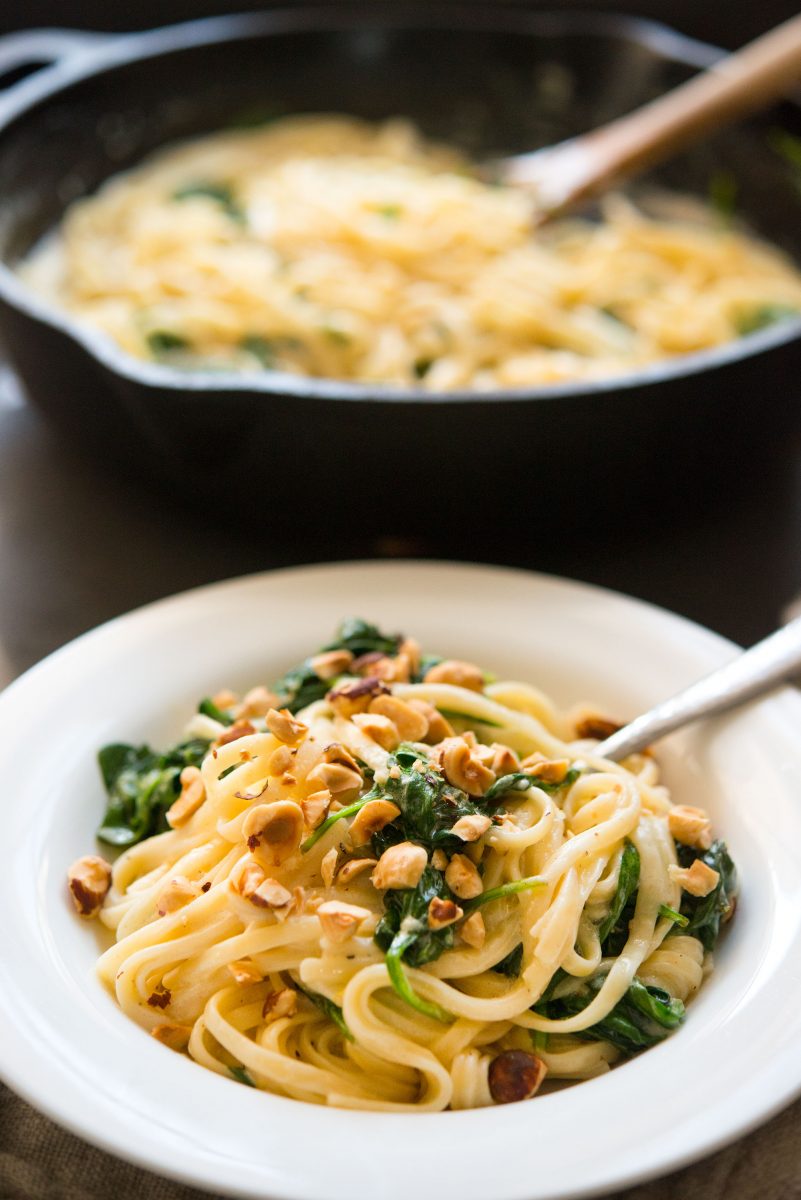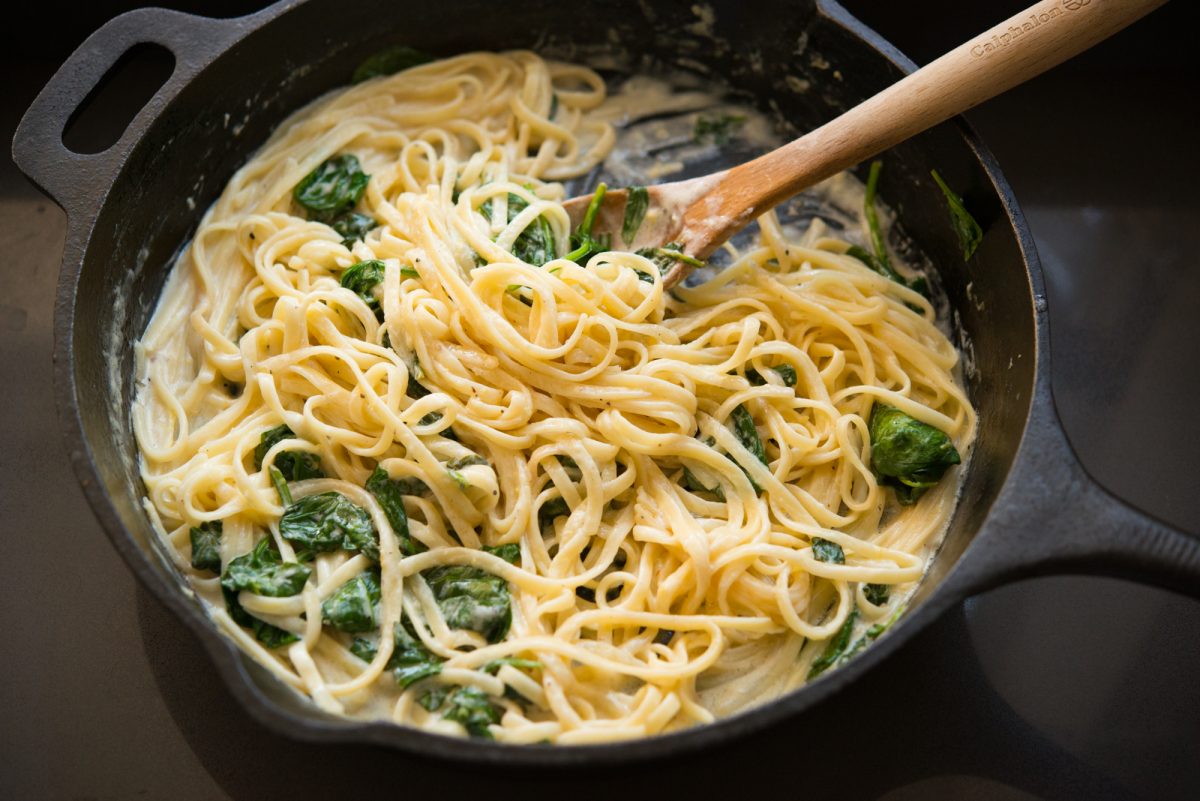 I love that this is only two pots, and it makes excellent leftovers. If you really wanted to, you could add chicken or a handful of other nuts to make it your own – and I've also eaten this with some avocado and sun dried tomatoes.
The recipe is below, but feel free to modify as you see fit – whatever green you like would most likely be great in this! Happy cooking, kiddos!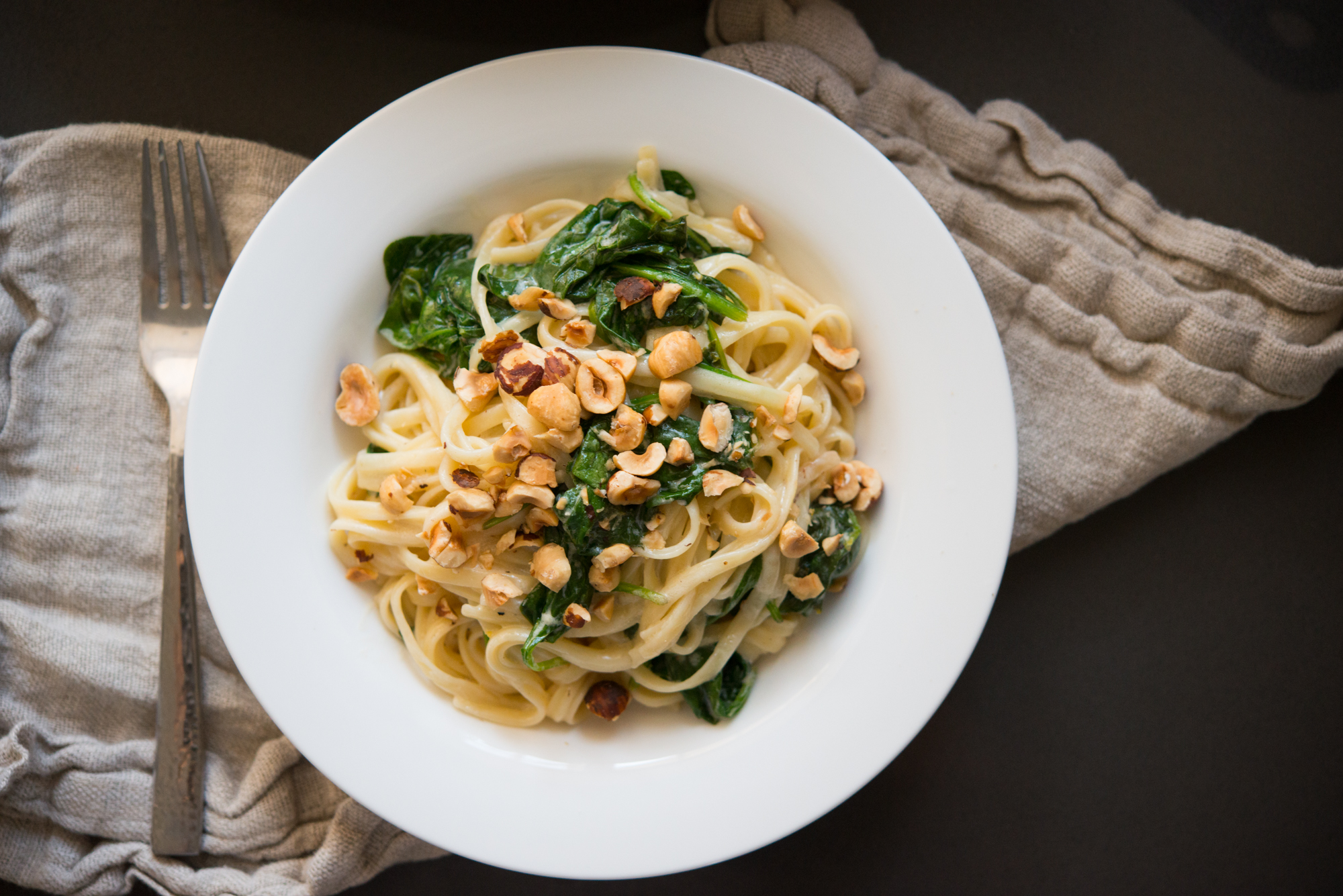 Type: Main Course, Quick Meals, Vegetarian
Author: Jennie
Difficulty: Intermediate
Prep Time: 15 minutes
Cook Time: 20 minutes
Inactive Time: 15 minutes
Servings: 4-6 Servings
Ingredients
1 lemon, zested and juiced
8 ounce mascarpone cheese
16 ounce spaghetti
6 ounce fresh spinach, roughly chopped
8 ounce hazelnuts, roughly chopped
s/p
1/4 teaspoon nutmeg
Directions
Zest and juice your lemon. Combine the zest, lemon juice, mascarpone, salt, pepper, and nutmeg in a bowl and stir.

Bring a pot of water to a boil (don't forget to salt!) and cook your spaghetti just a few minutes less than you normally would, aka al dente. Reserve like half a cup of water from the pasta for your sauce but drain the rest.

Now put your cheesy sauce into a pan, and add all the spinach. Let it wilt, then add half your pasta water, and your pasta, and stir well. The idea is a sauce - not too watery, not too thick, so as you cook you MAY add more water, and you may not. Once the spinach wilts, you can either add your hazelnuts directly to pasta, or just serve them on top (if you, for example, live with someone who's not nuts about nuts.) Serve hot!
[addtoany]
Yum