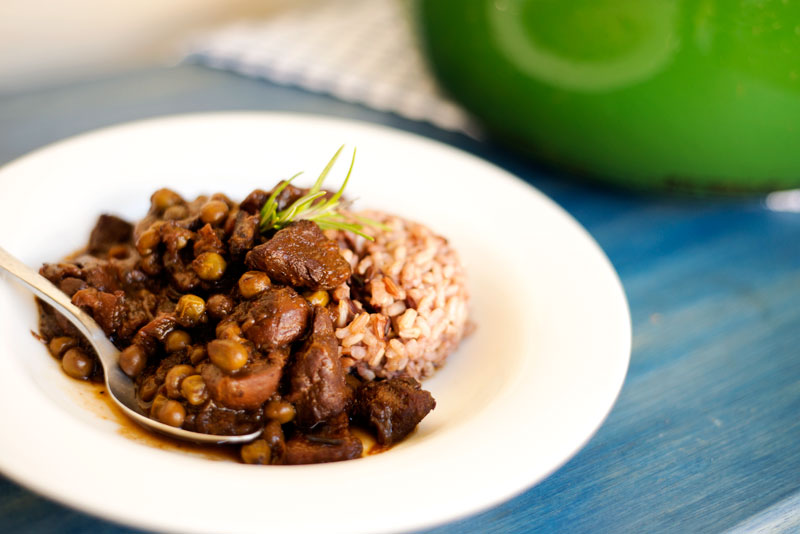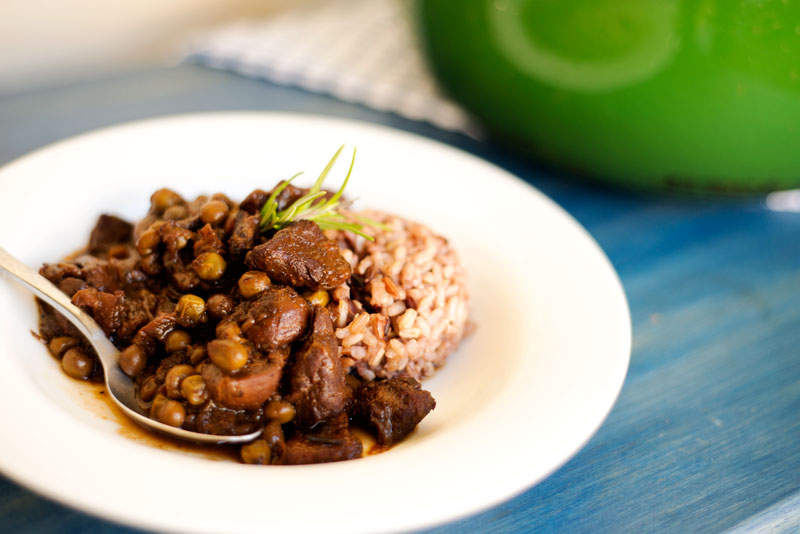 We are lucky enough to have some very talented people that we call friends, and among them are the creators of a fabulous audio drama series, The Katniss Chronicles, which is based on The Hunger Games book trilogy.
Last year, The Katniss Chronicles released part one of their three-part series, and Jennie and I fell in love with their retelling of one of our favorite books. Now, we are so proud and excited to announce that they are now releasing part two!
In honor of the release, we decided to create our own version of the famous Lamb Stew served in the Capital. Fans of the books will know exactly what lamb stew I'm talking about.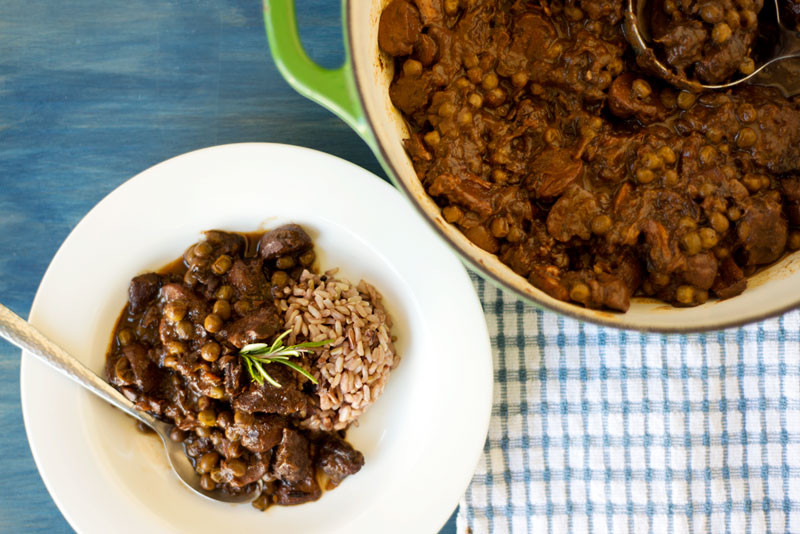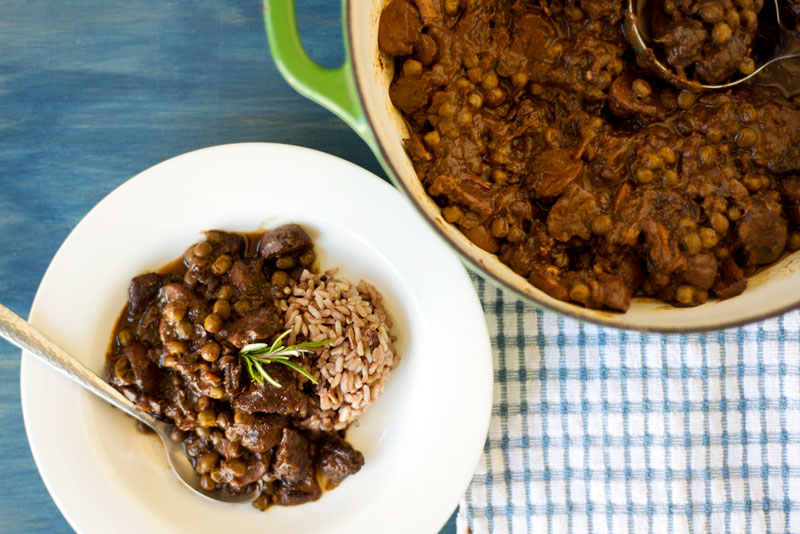 But, If you've been living under a rock and never read or watched The Hunger Games, all I can tell you is that this recipe is meant to be rich, decadent, and with the added benefit of being hearty enough to sustain two people for several days if they happen to be stranded in a dystopian nightmarish wilderness fighting for survival . . . maybe you should just go read the book, actually.
Now about this stew, we had very few guidelines other than that it should include lamb and dried plums (also known as prunes for all intents and purposes), but beyond that we let our imaginations run wild and included all the ingredients we think are hearty, delicious, and a little decadent. So, we included burgundy mushrooms, butter, nutmeg, red wine, and some bacon for good measure!
Katniss' Lamb Stew
Prep Time: 25 minutes
Cook Time: 50 minutes
Serves: 6-8
Ingredients:
2 lbs boneless lamb shoulder
1 ½ lbs mushrooms
1 ½ cups prunes
3 cups red wine
2 cups chicken broth
½ lb bacon
15 oz pearl onions
1 bag frozen peas
1 shallot
6 cloves garlic
2 tsp nutmeg
1 bay leaf
olive oil
butter

Directions:
1. Saute garlic and shallot in 3 tbsp butter and 2 tbsp olive oil.
2. Add mushrooms and brown for 2 – 5 minutes, stirring occasionally
3. Add 3 cups red wine and prunes, and let simmer for about 30 minutes, or until the liquid reduces by one third.
4. In a dutch oven, brown the bacon and lamb pieces with 2 tsp of nutmeg
5. Combine mushrooms, wine, and prunes with browned meat.
6. Add pearl onions, broth and spices and let simmer for 30 minutes.
7. Add peas and let simmer another 10 minutes.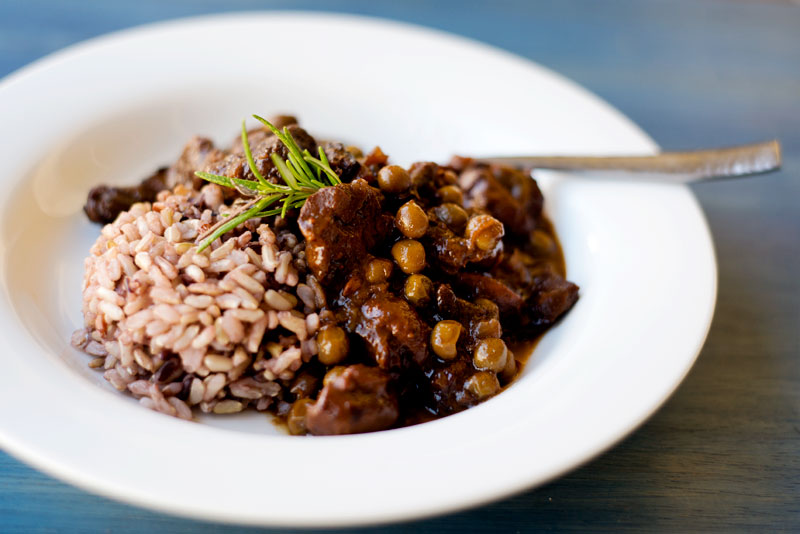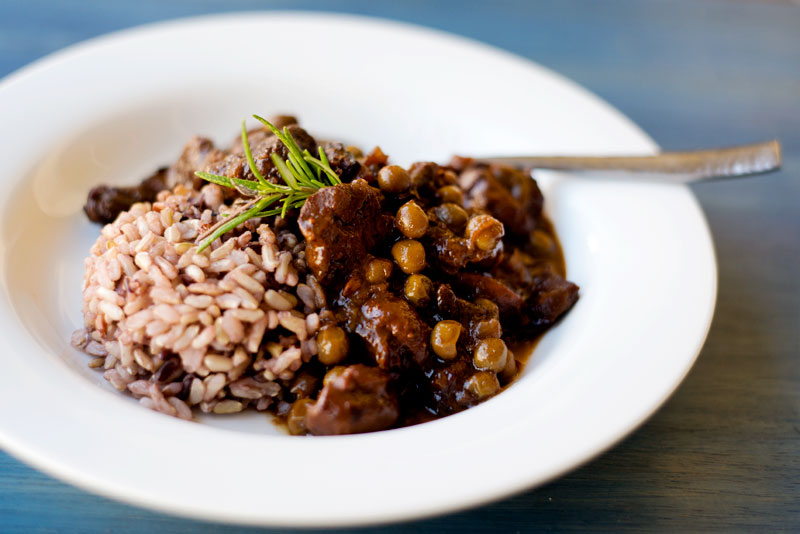 We highly recommend you try your own version of this stew when the weather turns cool again, but for now, go check out the Katniss Chronicles! You might even hear more recipes from us, if you listen closely!
Read this post and other nerd-tastic delights over at Fanboy Comics!
[addtoany]
Yum