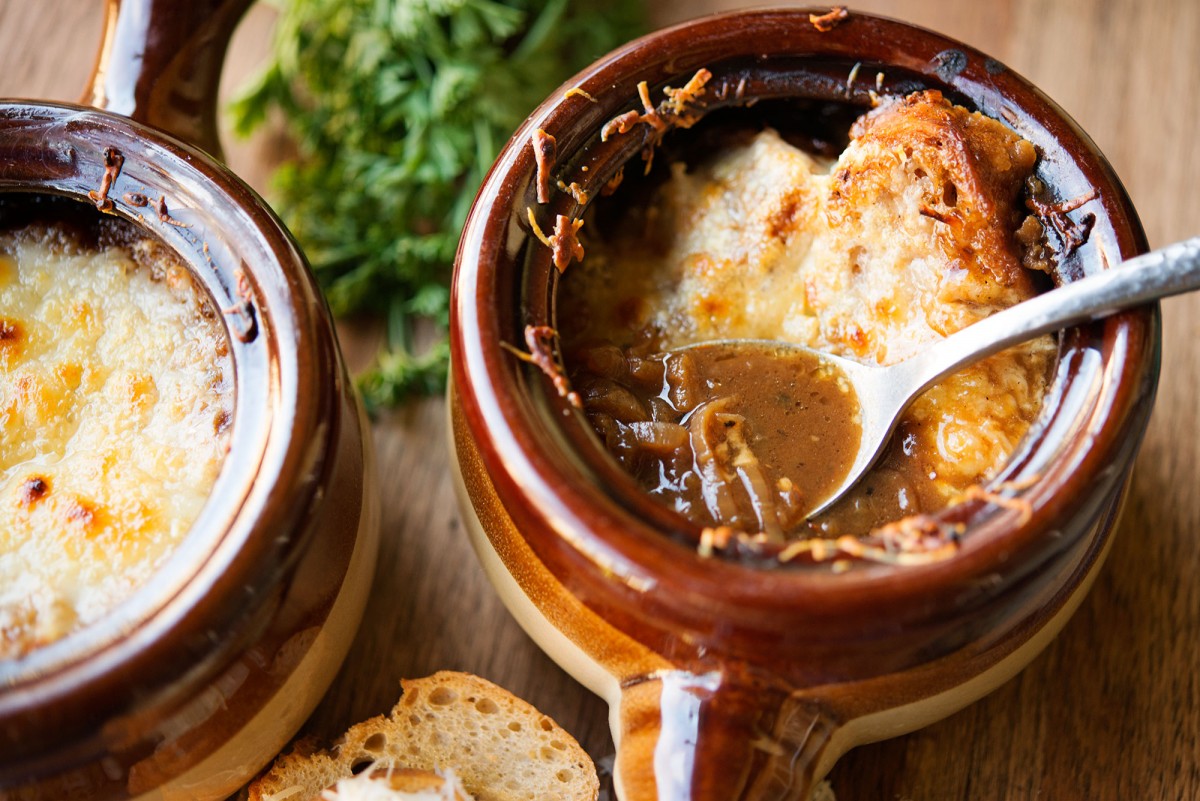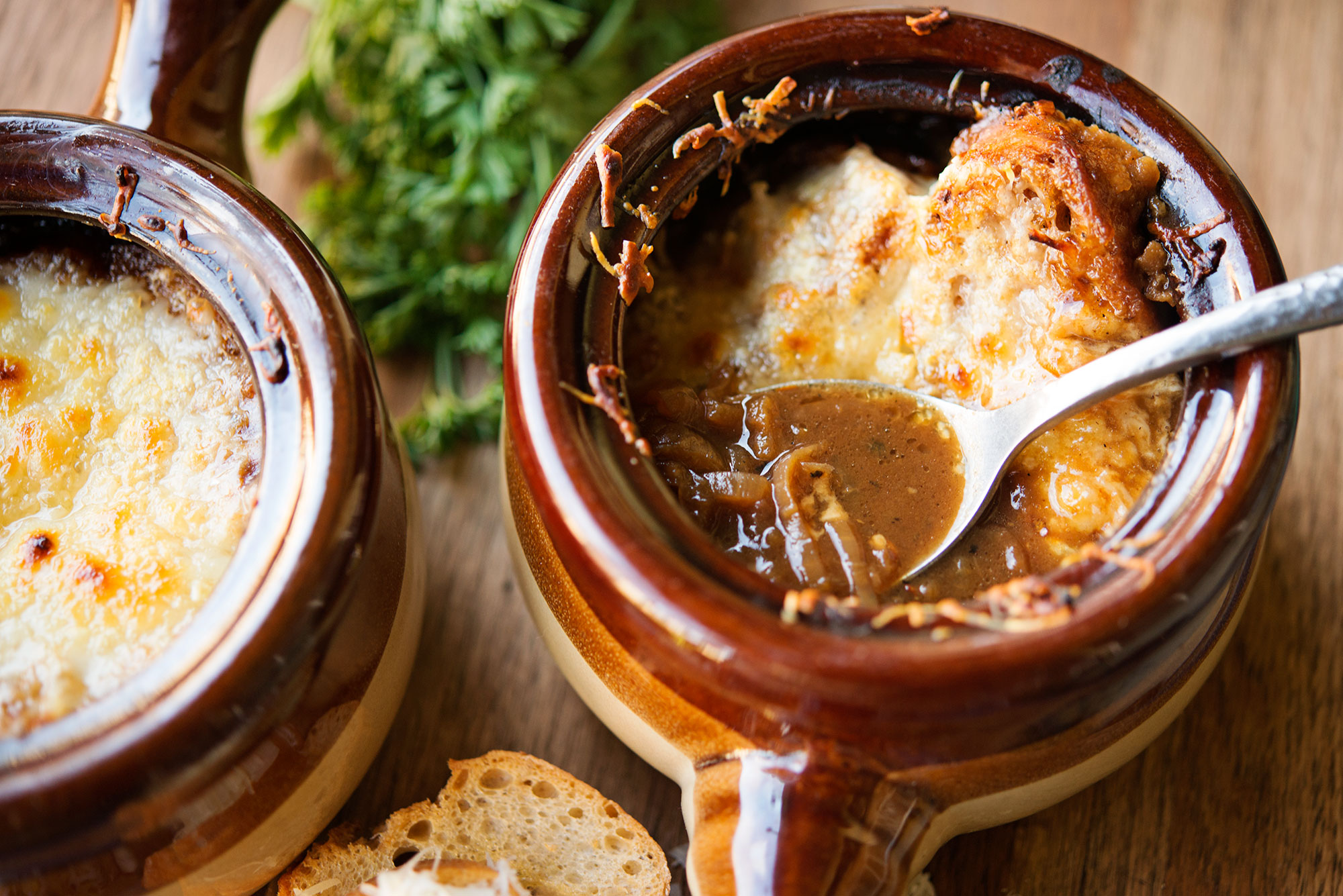 It is cooling down here in LA, and it even is raining this week, raining down on our drought-ridden earth and promising to keep the December weather around for at least another week. Before the rains came, though, we decided we wanted to celebrate the cooler weather with a week of soups for you to enjoy. Now that winter has finally settled in, it's time for piping hot dinners to keep our hearts warm.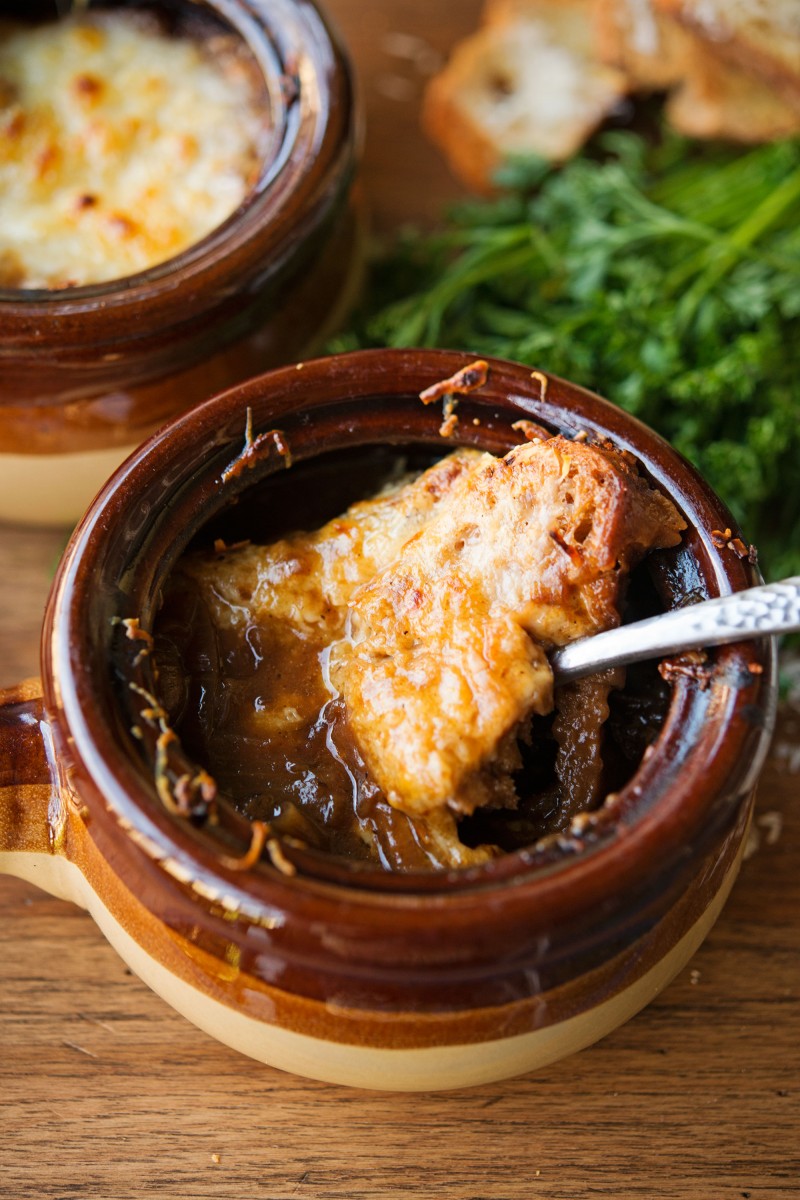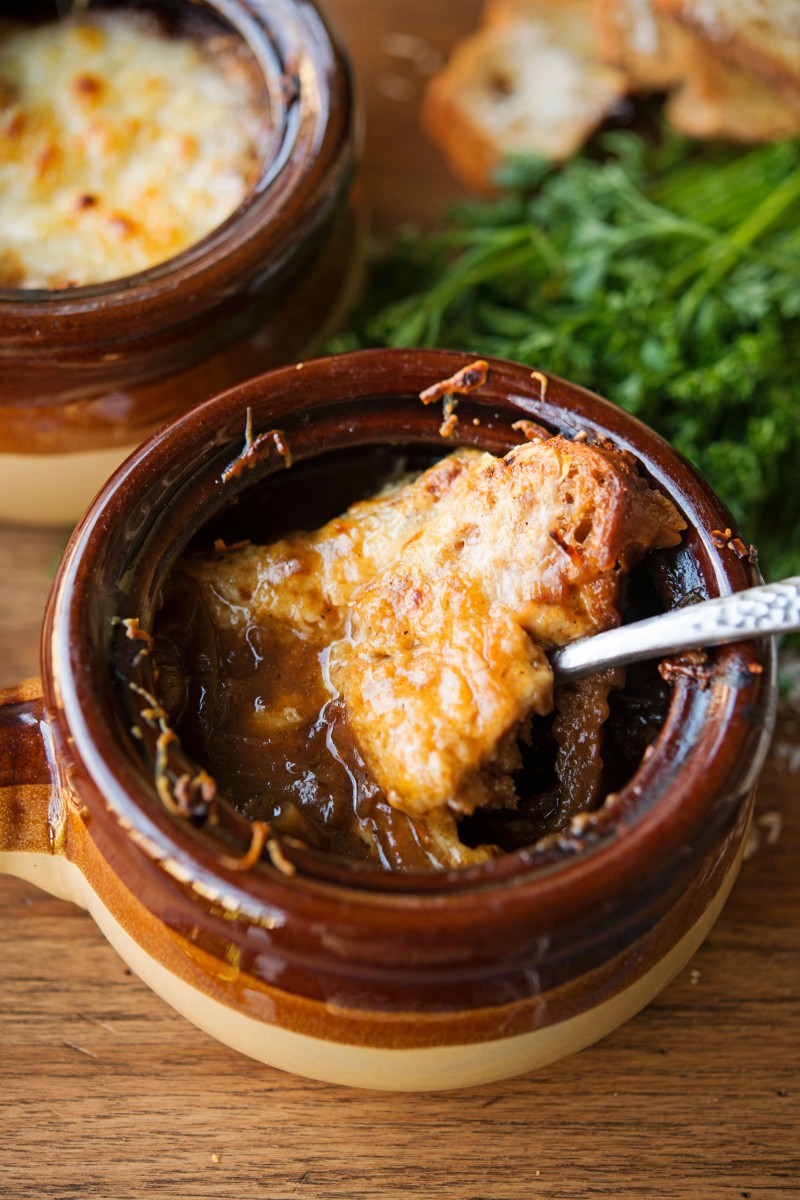 Now, we've been getting at our cookbooks a lot more lately because we've been heading back to basics. So when we thought soup, we thought French Onion, which lead of course to Julia Child. And that, of course, lead me to a Friday night watching old videos of Julia making soup. I think she would be happy to know that in 2014 anyone can watch her cooking at any time online.
After watching that, I knew we definitely needed to make her soup by the book and FAST (or, rather, according to Julia, slowly). Her recipe can be found here, although I suggest you just get yourself a copy of Mastering the Art of French Cooking, Volume 1 so you can read along – her recipes definitely have a joie de vivre that just can't be conveyed through another writing out a recipe.
You should probably make this recipe immediately; although Julia does say in her book, "You should therefore count on 2.5 hours at least from start to finish." Take time out this weekend – you will NOT regret it.
Tomorrow, another soup recipe to keep you warm!
[addtoany]
Yum