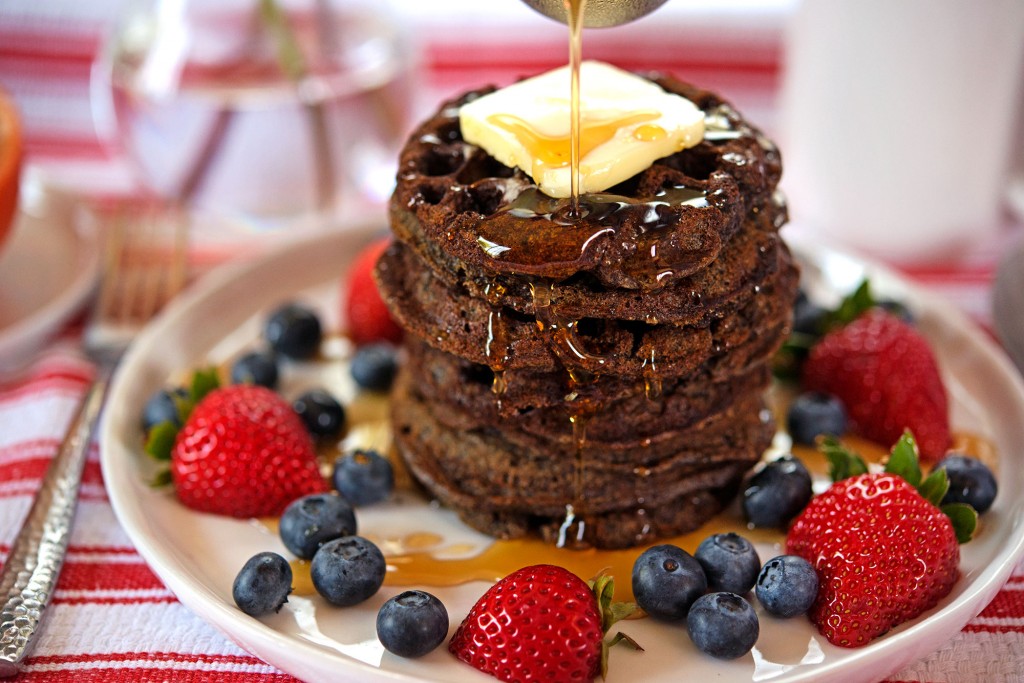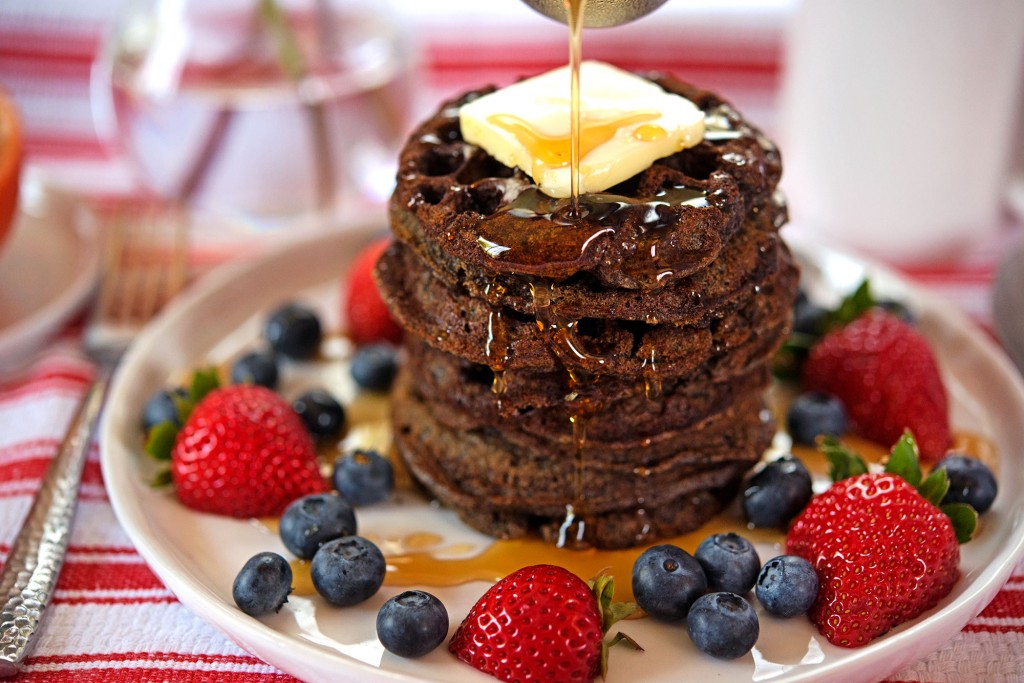 Whew! The past few weeks have been a whirlwind of new things and setbacks, but I am hoping after this heat spell (starting today through Friday, LA get your fall on already!) we'll be back to normal around here. In the meantime, I wanted to show you another one of my breakfast in bed posts from Joie de Vivre's blog, Joyride, that I did over the summer!
This breakfast was based off of the Citizen Hotel in Sacramento, California. My recipe is a classic, if somewhat dramatic, breakfast. This waffle tower is the perfect start to a big day in the city, these waffles use half buckwheat flour and half whole wheat, making that syrup you're putting on top seem not too indulgent after all.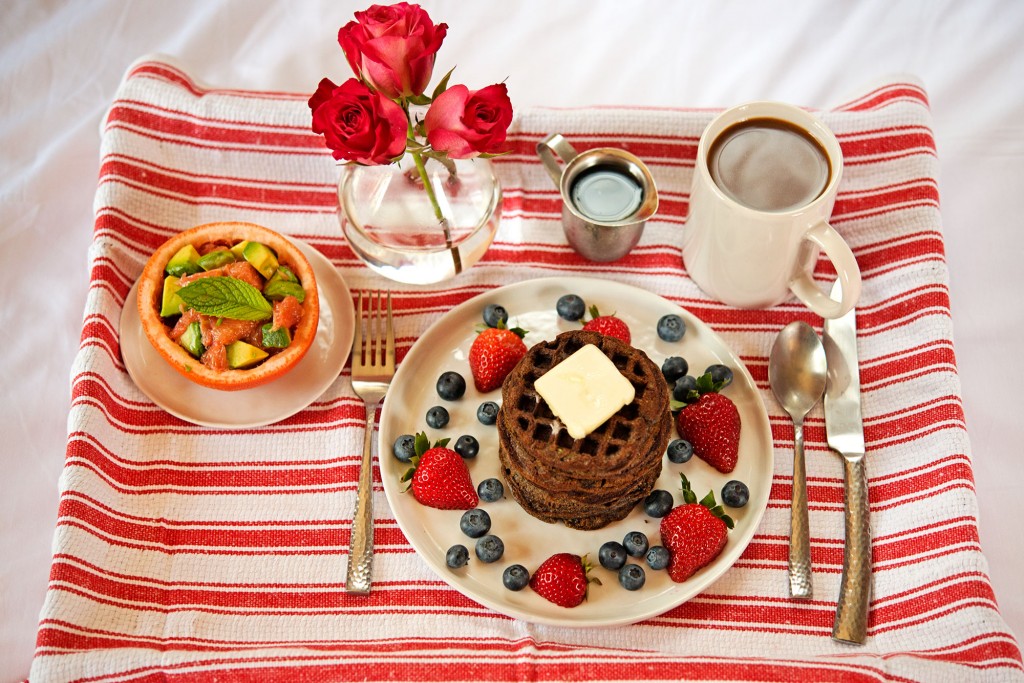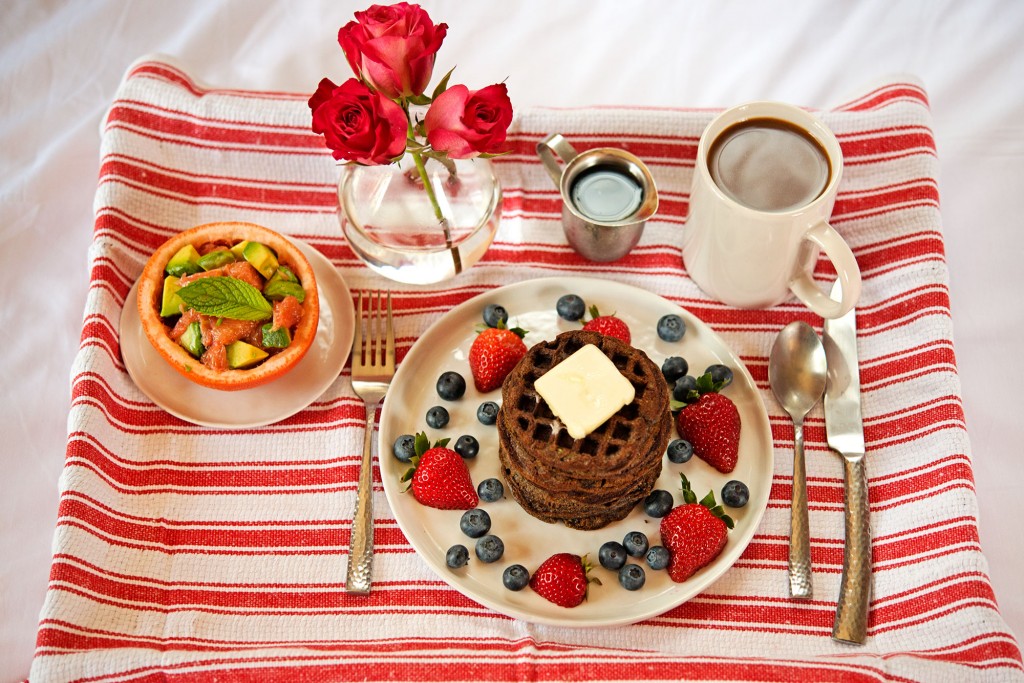 To pair with the hefty main course, I put together a grapefruit-and-avocado salad (California grown, of course) that's barely sweetened with a hint of honey. Although, if you use sweet Rio Red grapefruit, you might not even need the honey!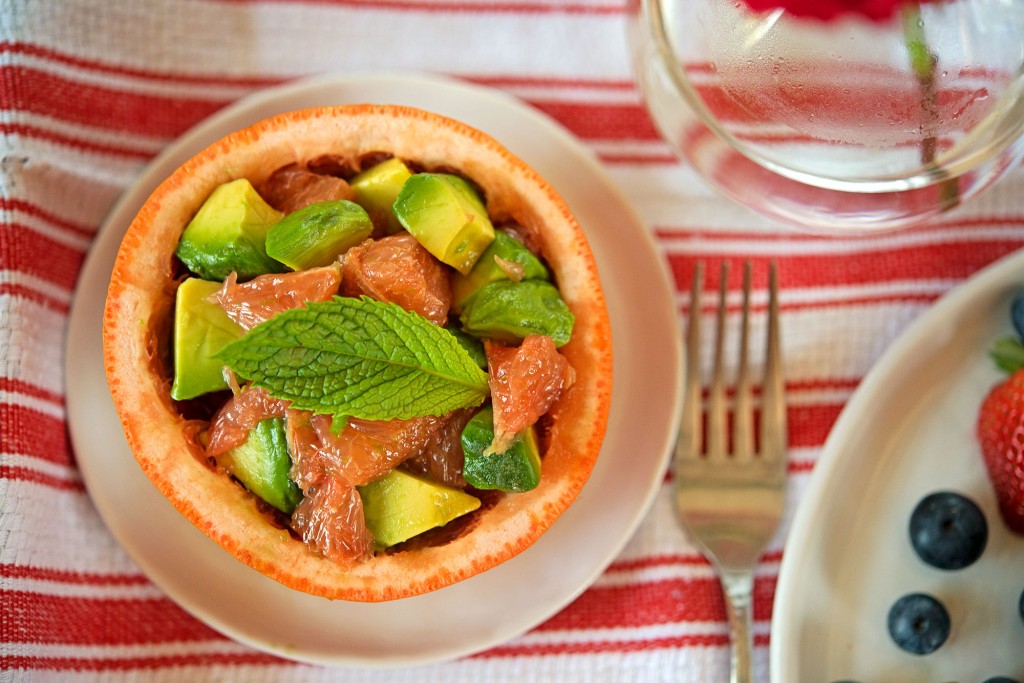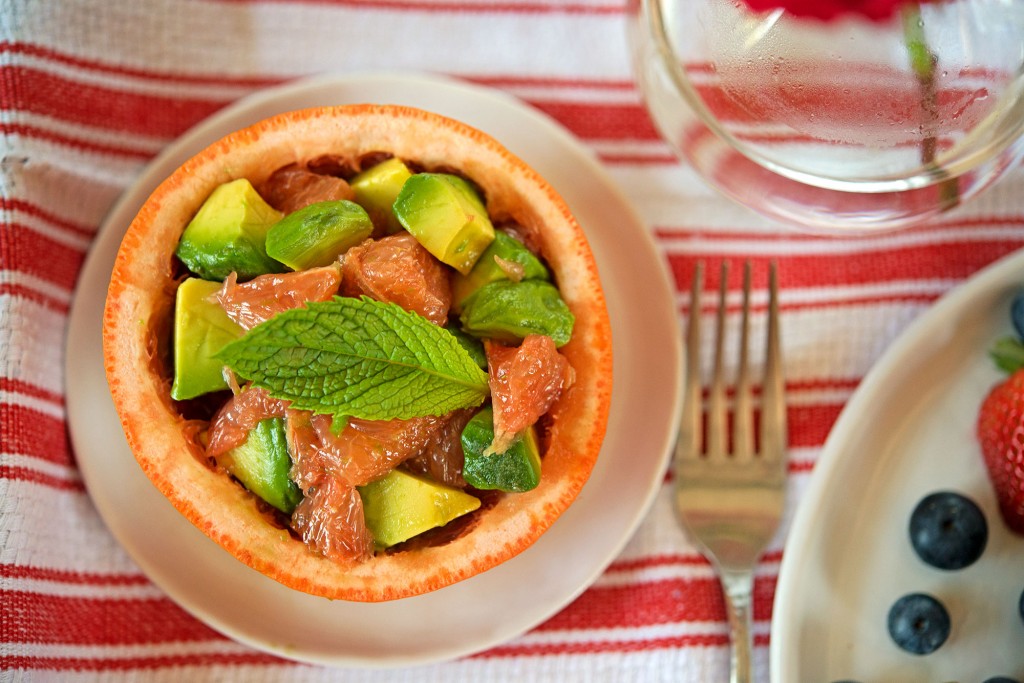 To get the full recipes, head over to Joyride! I hope you enjoy this full breakfast sometime this week to ease yourself back into your regularly scheduled programming, and I hope y'all had great three day weekends!
[addtoany]
Yum