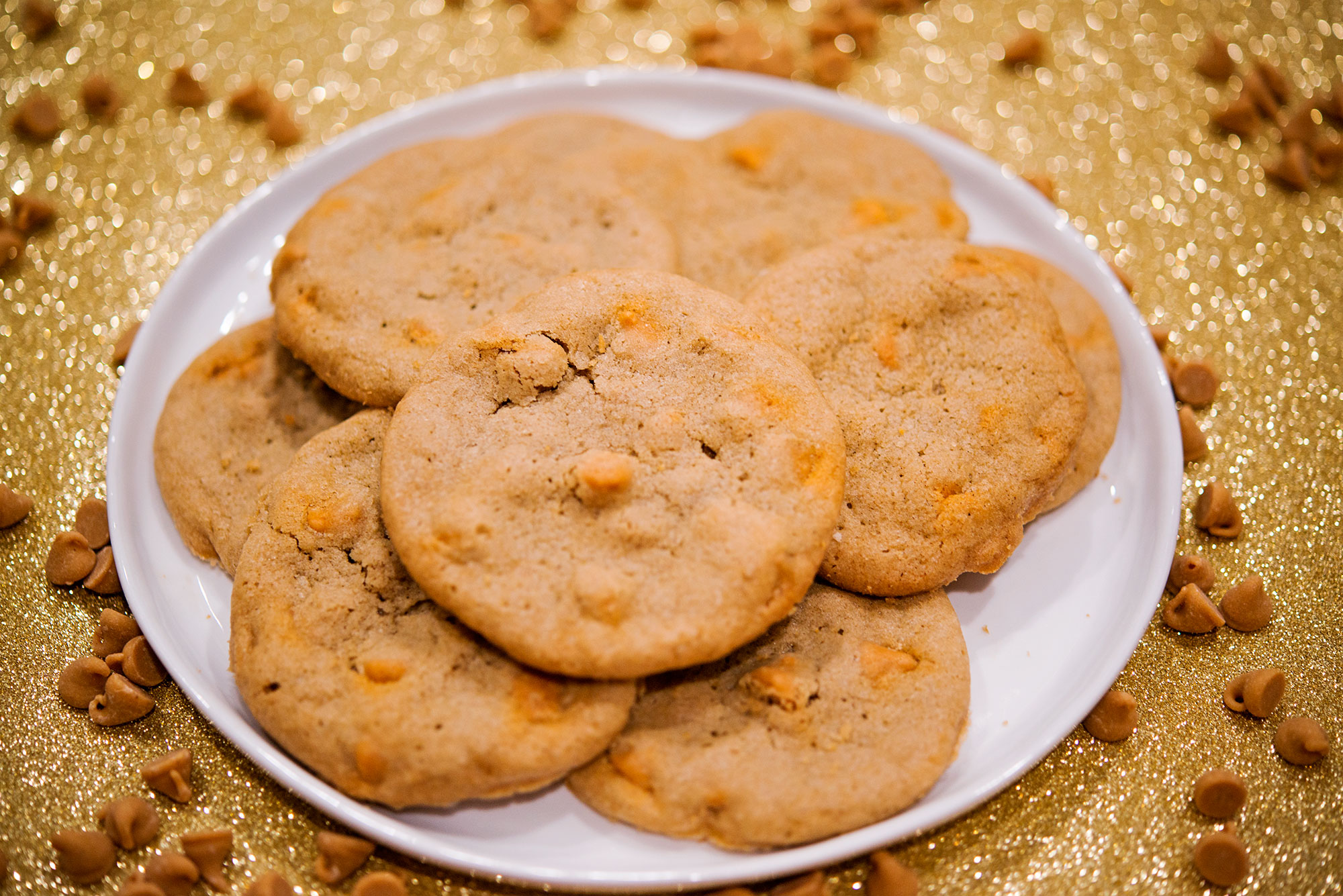 Type: Baking, Treats
Author: Jennie
Oven Temperature: 350°
Difficulty: Intermediate
Prep Time: 10 minutes
Cook Time: 12-15 minutes
Servings: 3.5-5 dozen
Ingredients
1 cup sugar
1 cup brown sugar
1 1/3 cup butter
2 eggs
1 teaspoon vanilla
360 gram flour (about 3 cups)
1 teaspoon baking soda
1 teaspoon salt
2 teaspoon cocoa powder
1 bag butterscotch chips, about 11 oz.
Directions
Cream together sugars and butter about 5 minutes at a medium speed, until light and fluffy.
Add eggs one at a time, incorporating them in.
Add vanilla.
Preheat oven at this point. Mix together flour, baking soda, cocoa powder, salt in a medium bowl.
Add dry ingredients into wet in two parts, making sure to scrap down the sides and incorporate well.
Using a wooden spoon, incorporate butterscotch chips until well mixed.
Scoop cookies onto an ungreased cookie sheet - about a tablespoon in size (or smaller!) Bake for 12-15 minutes. Allow to cool 10 minutes before placing on a cooling rack, then repeat until cookie dough is gone!
Yum