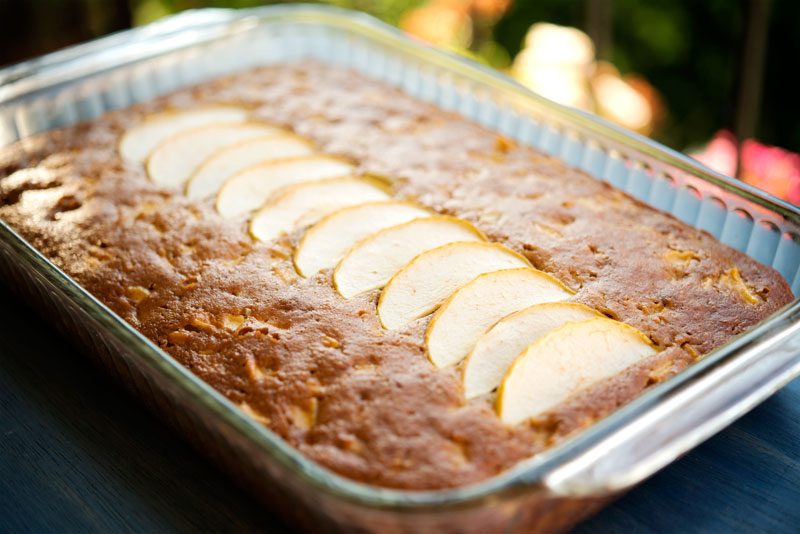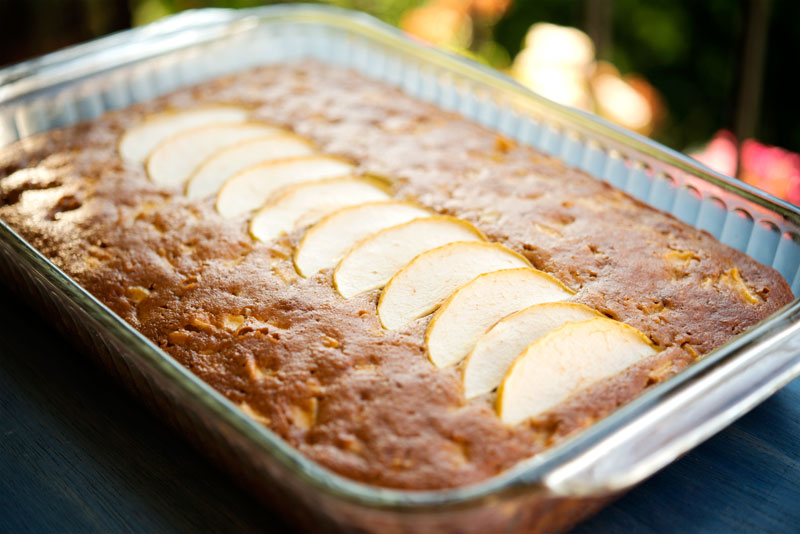 Oven Temperature: 325
Prep Time: 20 minutes
Cook Time: 1 hour
Ingredients:
1 1/3 cup unsweetened applesauce
3 eggs
1 1/3 cups sugar
1 teaspoon vanilla
3 cups apples, diced (we used 1 and a half Granny Smith apples)
3 cups flour
1 teaspoon cinnamon
1 teaspoon baking soda
1 teaspoon salt
Directions:
1. Combine and set aside the oil (applesauce), eggs, sugar, and vanilla.
2. Sift flour, cinnamon, soda, and salt. Add dry ingredients to oil mixture gradually. Add apples.
3. Bake in a 13 x 9 pan for about an hour.
4. Cool for fifteen minutes, then serve with vanilla ice cream for a real treat!
Yum