Happy Friday, everyone! This week I have some restaurant reviews built into to what I was eating, I'm happy to report, and other than Valentine's Day, we ate mostly at home which was good for our health and budget. I always like a week of home-cooked meals when possible!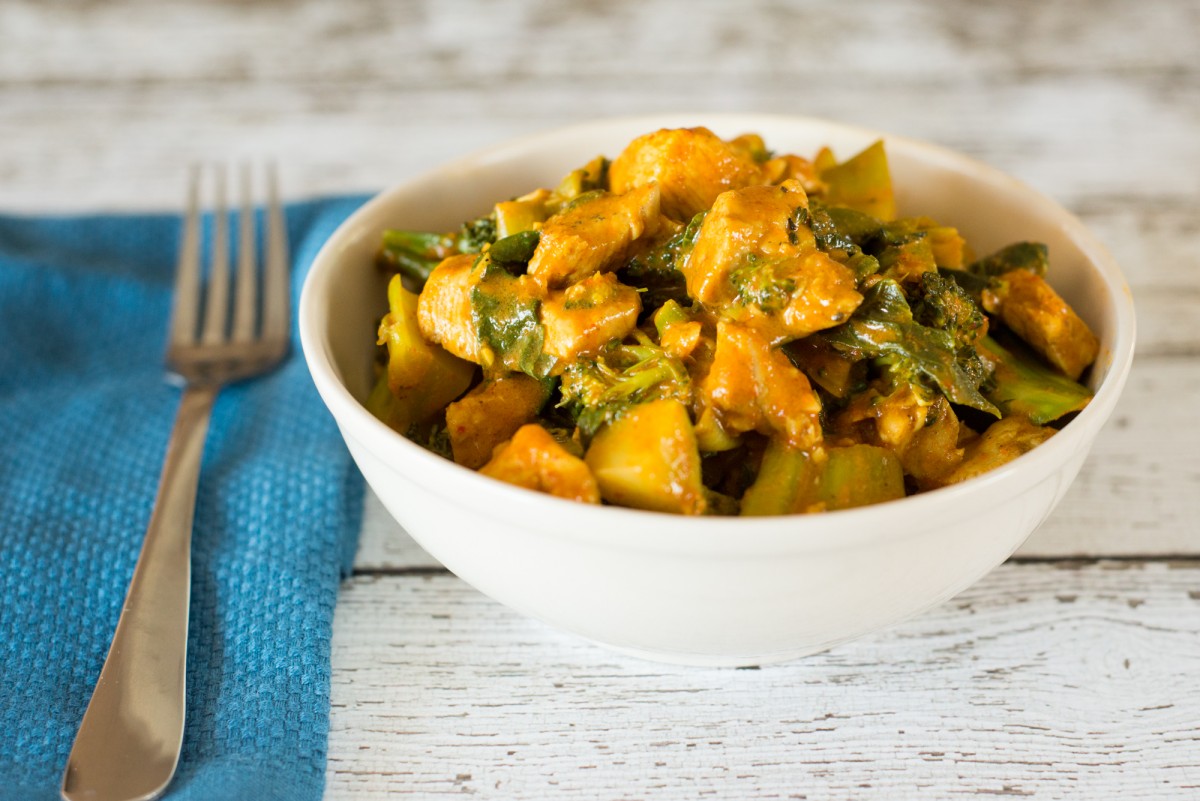 Last Friday, I made that Chicken Curry I posted yesterday. It was delicious and made the best leftovers all weekend long.
On Saturday night, Jeff took me to the Stinking Rose for Valentine's Day dinner (the first of two, what a lucky girl I am.) Unfortunately (though I always suspected it) it was just not that good. The best part of the night was the rolls with caramelized onions and the garlic olive oil, but the food wasn't the best (although I did get to have seafood, my fave.) We had to go because it's a GARLIC restaurant, but honestly we won't be back.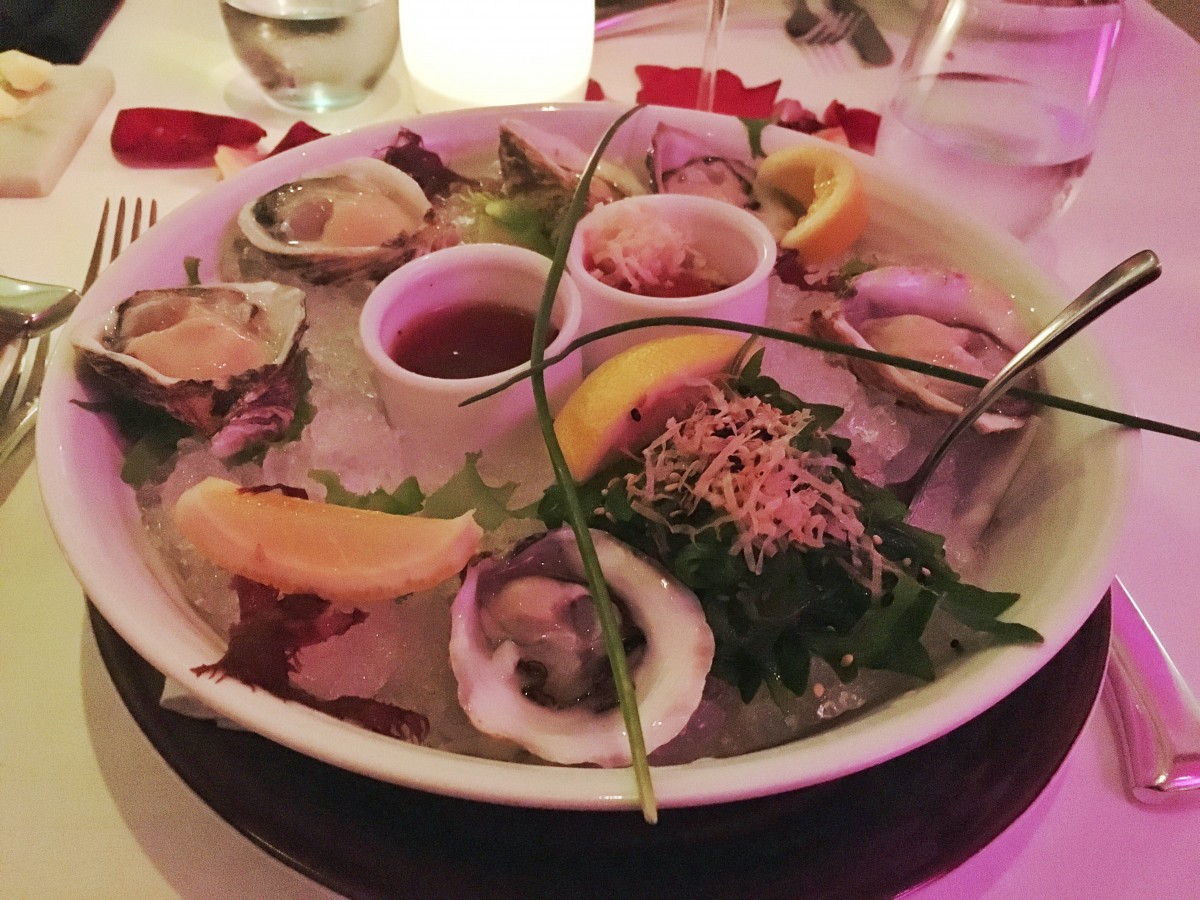 On Sunday night, Jeff took me to Spago in Beverly Hills, where I got oysters AND scallops and was generally a happy camper. This dinner was amazing and we had sets that looked into the kitchen – a major bonus in my book.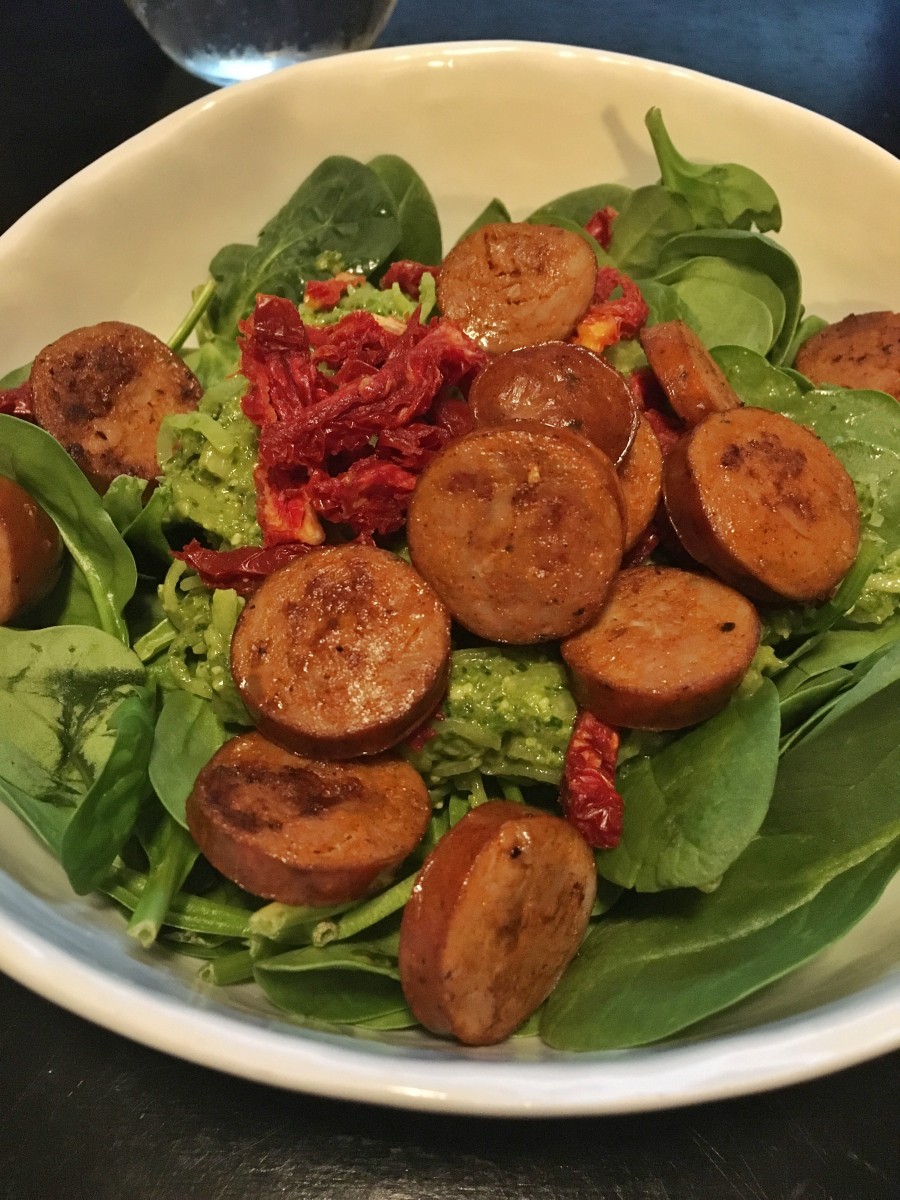 On Monday, I made spaghetti squash with pesto and sausage, and ate the whole thing over a bed of spinach. We make this dish a lot in the winter months, so I probably should just get the recipe to you. Coming soon.
Tuesday night, we made chicken quesadillas (which we eat a lot, and I probably should just post for you because you deserve to have them in your wheelhouse, too.)
Wednesday night, I went out with a friend and got dinner – a crispy polenta salad with chicken from Spare Tire in LA. It was delicious and the perfect cold-weather dinner dish.
Thursday night, we had leftover hodgepodge from the fridge because we're going out of town tonight, which means I had leftover brown rice, some chicken from the quesadillas, some cheese on top of that, a fried egg, and a healthy smattering of sriracha.
And now we're back to Friday! Happy weekend, y'all. Hope you're doing something great!
Yum