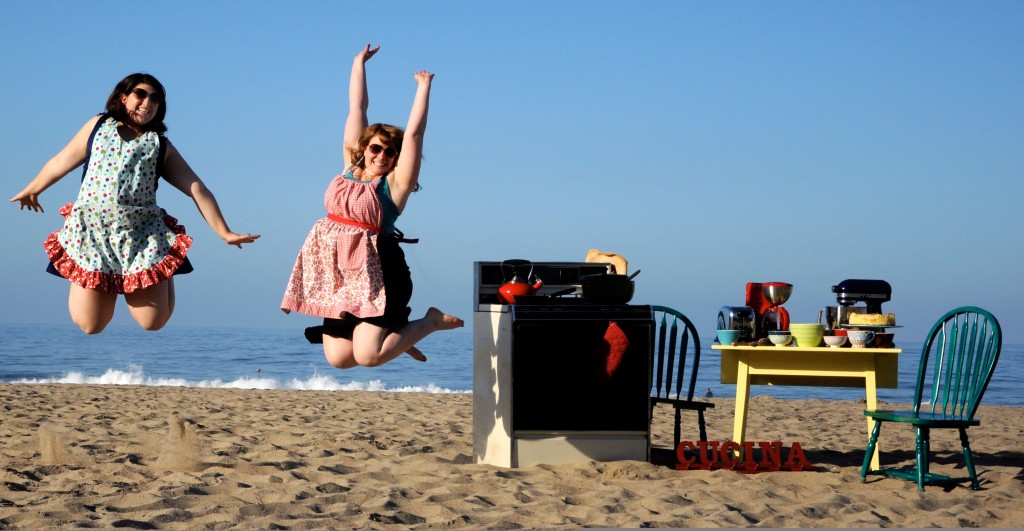 Friends,
Welcome to our new site. Again. Just a year ago, Jeff pushed us to switch to our own URL and tackle the big world of owning web space. He helped us transfer the site over and take advantage of all the great things that WordPress has to offer over at WordPress.org. Only a few months later, he was giving us photography lessons and pushing us to take better photos (read: our own photos so we'd stop needing him in the kitchen so much!)
Then, when we decided that pre-canned themes just weren't doing it for us anymore, Jeff was the one who offered to help. After brainstorming for a few days and having a long video chat with me and Corelyn, Jeff designed us a beautiful site for which we can't thank him enough.
Now, again, for the second time in the two years we've had this blog, we're introducing the improved Garlic, My Soul. Take a look around, and you'll find some new features: new project pages devoted to our cooking challenges – both past and current, an author's page for each blog contributor, and a dedicated page for our recipes when you need a meal (or a snack!) in a hurry. We also want to call your attention to our gorgeous new header image, courtesy of Mary Costa Photography, and the new Garlic, My Soul logo, designed by Jessica Kucinskas. We owe them big time for their contribution, and we hope they'll accept payment in food!
We hope you like it, because Corelyn and I love it. Take a look around, get to know the place, and be sure to check out Jeff, Jessica, and Mary's work.
You can find Jeff Hayford here.
You can find Jessica Kucinskas here.
You can find Mary Costa Photography here.